Sonora Villalobos - Costa Rica Espresso
Sweet Cherry, Orange, Milk Chocolate
Regular price

Sale price

14,20 €
We owe this unique espresso from Costa Rica to our friends at Hacienda Sonora. It perfectly combines the flavors of cherries and oranges with a full round body, a sweet caramel note and a creamy chocolatey aftertaste.

Choose your grind

If you don't have a grinder at home, we'll happily grind your coffee to your specifications. Just select your brewing method above or order whole beans.
Cultivation

Cultivated with love by great farmers. 100% Arabica coffee, harvested when ripe and carefully processed. Sustainable and fairly traded.
Shipping

Freshly roasted, packed and shipped safely to you by DHL.
Packaging

Our standard bags contain 250g and are 100% recyclable. No mixed materials.
Brewing

Take your tried-and-tested recipe as a starting point for this roast, or get help from our brew guides.
Scoring Card

The coffee cherry can develop up to 1,200 different natural flavours. Depending on location and variety. Learn to understand the flavours in coffee with the Scoring Card. Grade your coffee by filling out your Scoring Card.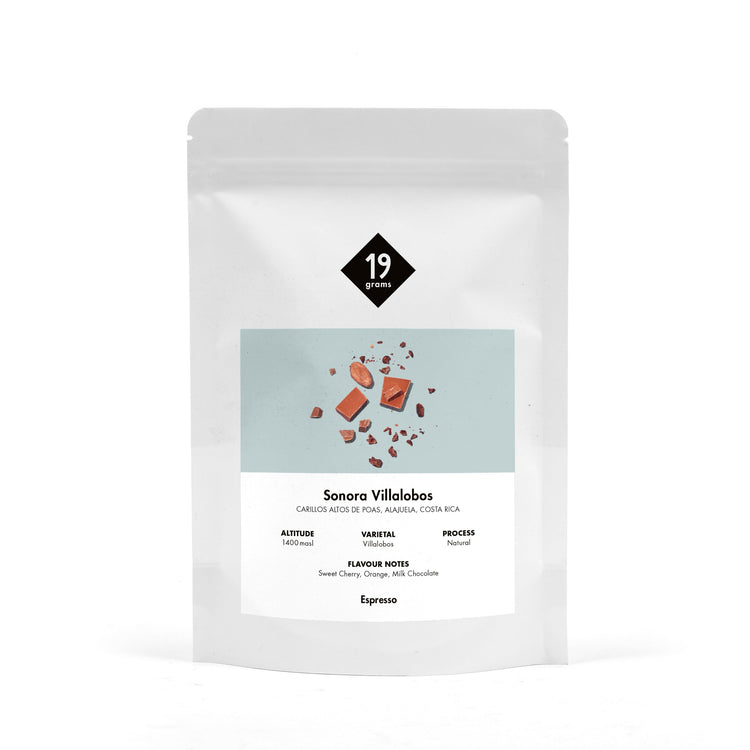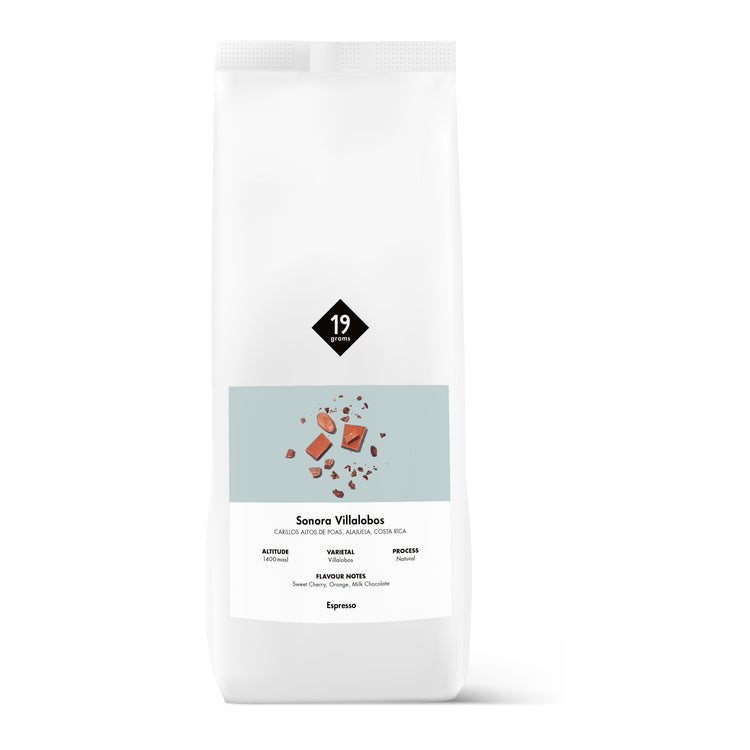 Suitable for espresso preparation: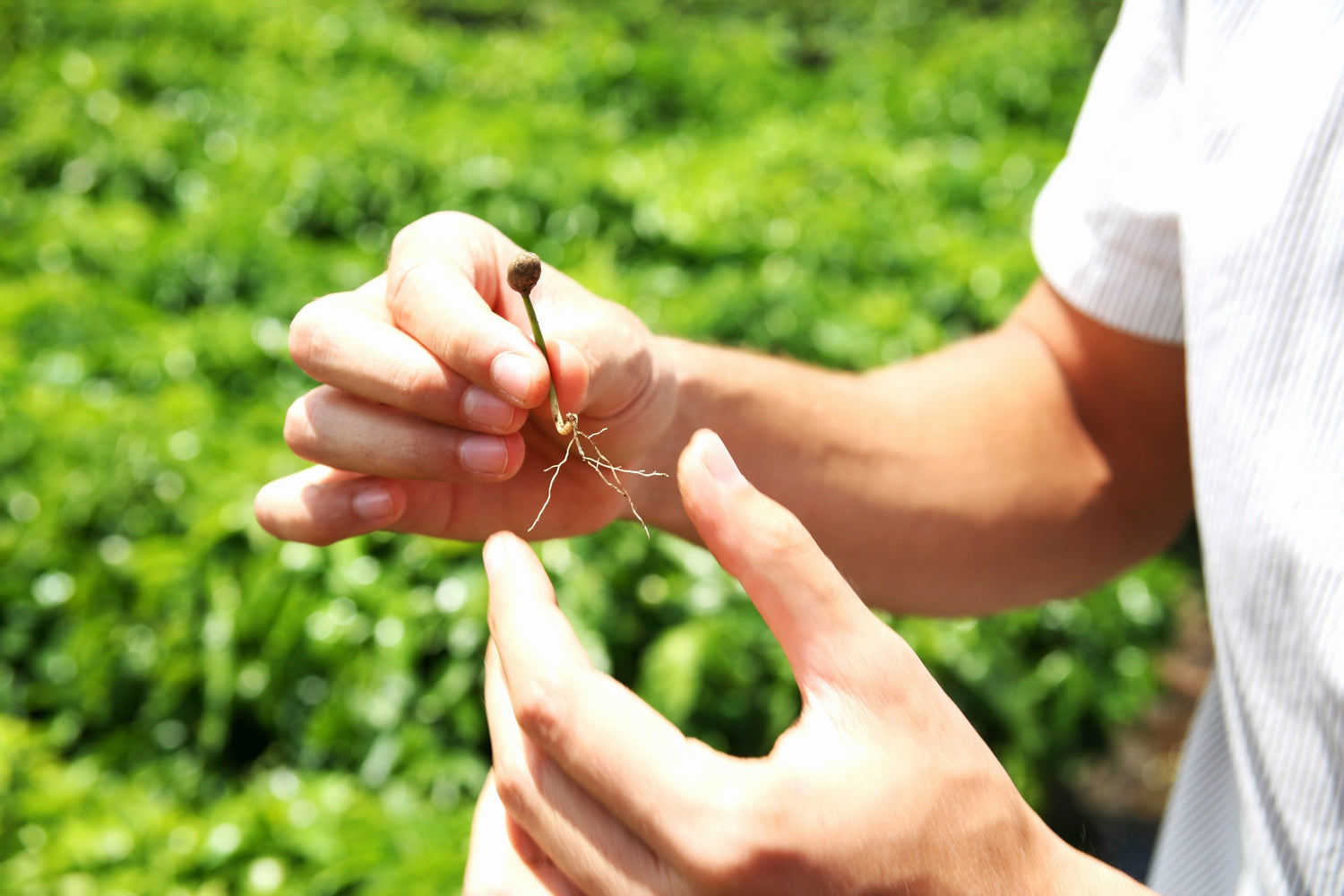 About the coffee
Sweet Cherry, Orange, Milk Chocolate
Score:
Sweetness: 4/5 Süßkirsche
Acidity: 3/5 Orange
Mouthfeel: 4/5 saftig und sanft
Body: 3/5 Milchschokolade

Variety: Villalobos
Processing: Natural
Harvesting Year: 2022/23
Drying Time: 15 days

Suggested brew recipe:
1:2 - 19gr coffee for 40gr espresso yield in ca. 35 secs.
About the coffee
The Villalobos variety is naturally processed. This means that after harvesting, the ripe cherries are spread out on a terrace together with the pulp and dried by the sun before the skin is removed. This allows the cherry to absorb the full flavor and sweetness of the fruit. Villalobos impresses with fruity, smooth and full-bodied characteristics.<br>When enjoying the espresso, a balanced fruity sweetness crystallizes with notes of cherries, caramel, oranges and exotic dried fruits. It has a chocolaty aftertaste reminiscent of "Cherry Garcia," Ben&Jerry's famous chocolate cherry ice cream.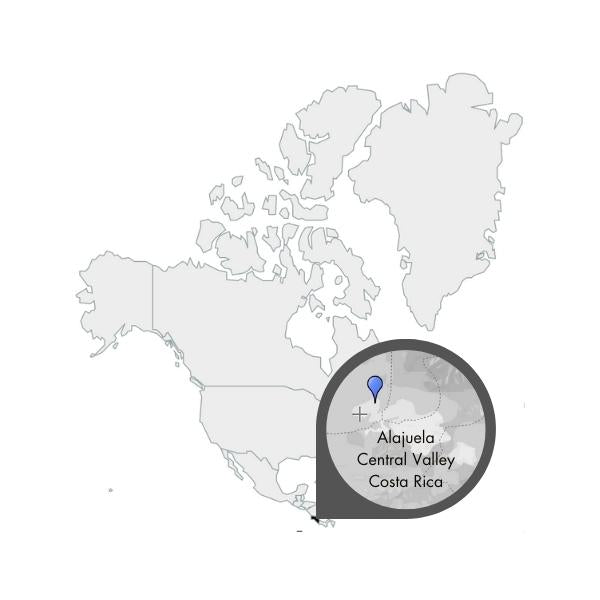 The farm | Hacienda Sonora
Hacienda Sonora is fueled with 100% green energy.

Relationship: for many years
Producer: Diego Guardia
Type of Farm: family owned farm
Region, Country: Central Valley, Costa Rica
Altitude: 1.400 masl
Soil type: vulcanic soils
Fertilisation method: biologic
Shadow Type: grown in the shadow
Processing location: on the farm
Number of varieties: 20 different ones
Harvest season: Oct - Feb
About the farm
Alberto Guardìa has been growing coffee for over 50 years. His family farm - with the resonant name Hacienda Sonora, is located on the fertile foothills of the famous Poas Volcano in the West Valley, Costa Rica. It is largely surrounded by pristine virgin forest. The preservation of the rainforest is very important to the Guardìa family. Therefore, they simply let it grow and in it their coffee plants. The coffee trees ripen excellently under the protective roof of the shady trees: they receive enough moisture to develop optimally. As a source of energy for the entire finca, a Pelton turbine is used, which is driven by the water power of a stream. This raging, beautiful body of water supplies the entire finca with '100% Green Energy'. We have known the Guardìas for several years now and are happy to have met such an exceptional family that grows unique coffees every year with understanding and love for nature.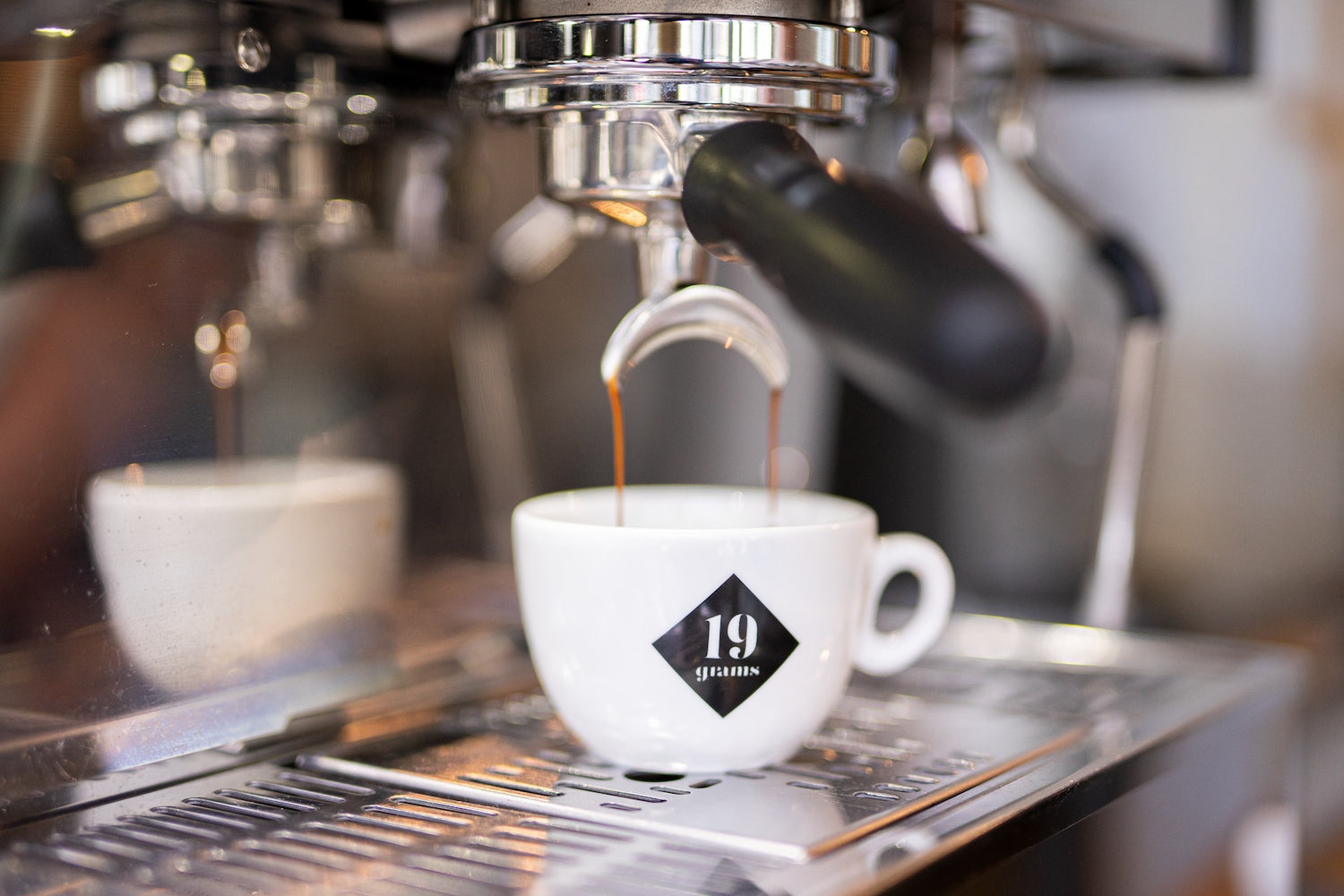 Bloody Good Espresso
Coffee is a fruit which is naturally acidic and contains many sugars. We roast our espresso to develop a fine acidity and to bring out its natural sweetness.
Our espresso roasts aim to present the strong flavour profiles of different origins. Discover our single origin espressos – all 100% arabica coffees, carefully selected and gently roasted by our team in Berlin.
Simply order your favourite coffee online.
Sustainably grown
Carefully grown and processed by our partners.
Worldwide shipping
Safe and reliable with DHL. Direct to your door.
Recyclable packaging
There are no mixed materials in our coffee bags, making them easy to recycle.
Pay securely
Choose from several secure payment methods.
Free shipping from €30

Easy, safe and fast delivery with DHL. Free of charge from €30 order value.

Directly & Fairly Traded

We attach great importance to our long-term relationships, keeping farmers on equal terms.