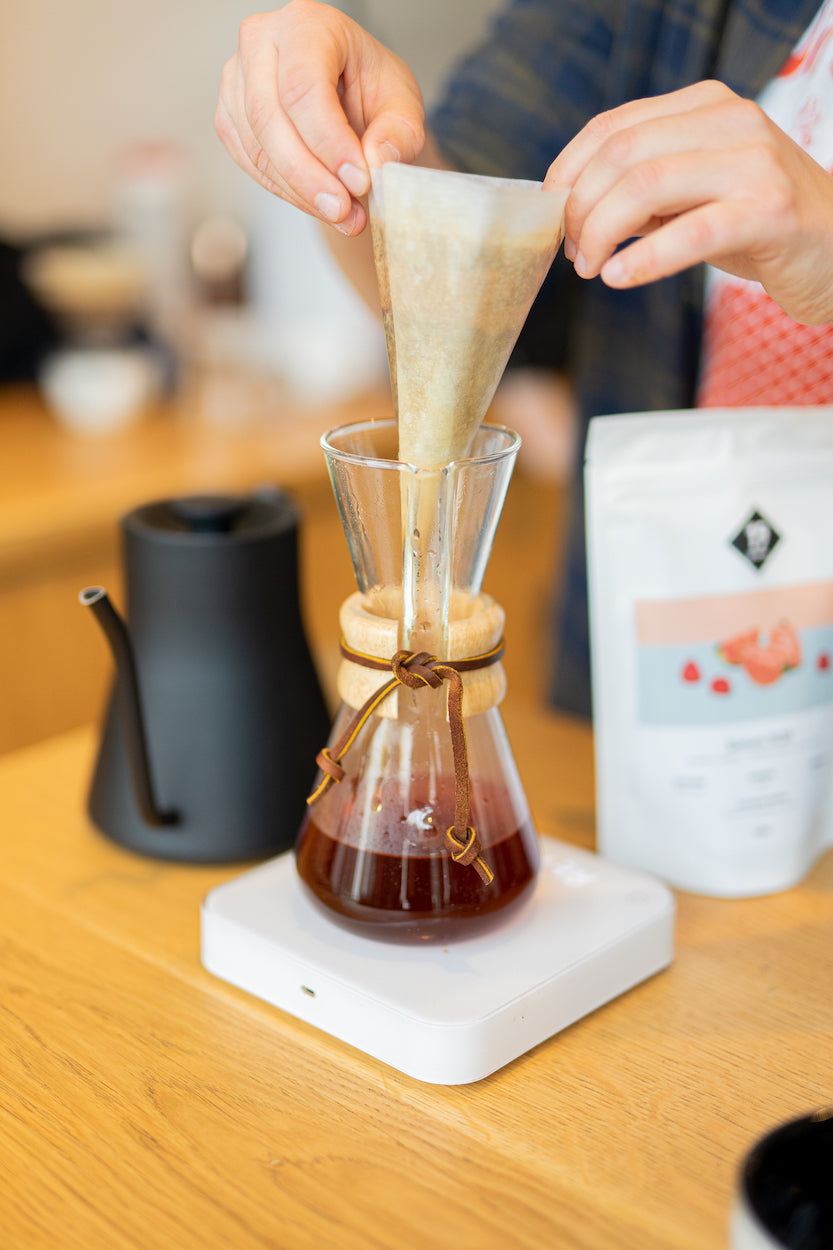 Quick view

Chemex Filter Paper

Regular price

$9.00 $11.00

Regular price

Sale price

$9.00 $11.00
Quick view

La Toma - Colombia Filter

Regular price

$17.00 $154.00

Regular price

Sale price

$17.00 $154.00
Quick view

Chemex

Regular price

$38.00 $47.00

Regular price

Sale price

$38.00 $47.00
Quick view

Hario Metall Waage

Regular price

Sale price

$92.00
Quick view

Third Wave Water

Regular price

Sale price

$19.00
Brew the best coffee!
Often bought together: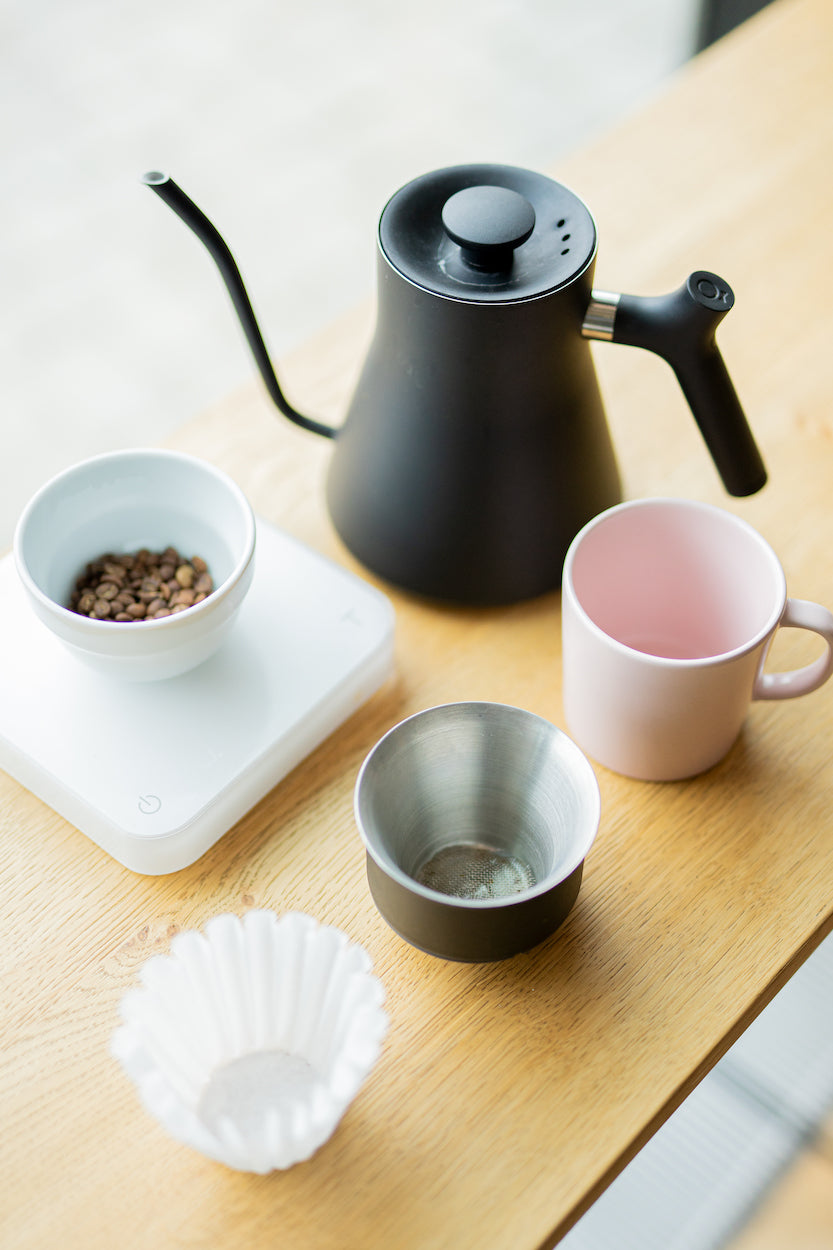 Cleanliness
The key to great coffee is clean equipment. Always keep your equipment clean. Not only will your equipment last longer, your coffee will taste better too. With no oily residue in your grinder/cup/filter/strainer, there's no residue that can get into your coffee and spoil the taste.
Vary your preparation method
Are you more of a creature of habit, or do you love variety in the preparation of your coffee? There's always something happening in the specialty coffee industry! It's worth trying new things and making the game a little more exciting. For example, with a hand filter at the weekend or when you're on the road.
Do good Specialty paper filters still taste like paper?
No, rather not. Whether you should rinse your paper filter before brewing depends on the size and quality of the filter. You should rinse an unbleached Melitta filter. Chemex filters are also relatively large, but with the Aeropress or even if you use high-quality Hario paper filters or Sibarist filters, you can do without them without any loss of taste.
Warming up your equipment
Rinsing the paper filter is not only to remove the papery taste, but also to heat up your hand filter. An Aeropress, or Hario plastic V60 extract little heat from the water, but an Origami or Melitta porcelain filter need more energy to get to the right temperature. You can also keep the extraction temperature even if you pour on some water first. A trick: If you wanted to buy water and don't want to use your expensive water for rinsing and heating, you can also do this with hot tap water.