19grams Chaussee
Welcome to 19grams
The 19grams Café at Chausseestraße 36 has become a second home for many. The cosy café extends over two open floors and invites you to linger and observe. The kitchen and bar area are open. This makes it particularly easy to take a look behind the scenes.
During the week, you can also turn the café on Chausseestrasse into your temporary office, as we also have free WiFi. On weekends, please leave your laptop at home.
You can always bring friends and family for a hearty brunch. However, especially on weekends, we recommend reservations. You can use the OpenTable tool below. For larger groups, please email us to info@19grams.coffee.
We look forward to seeing you!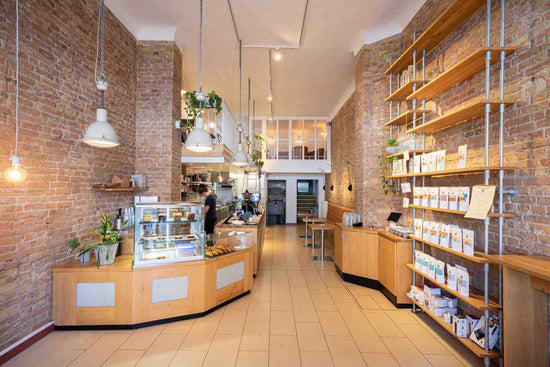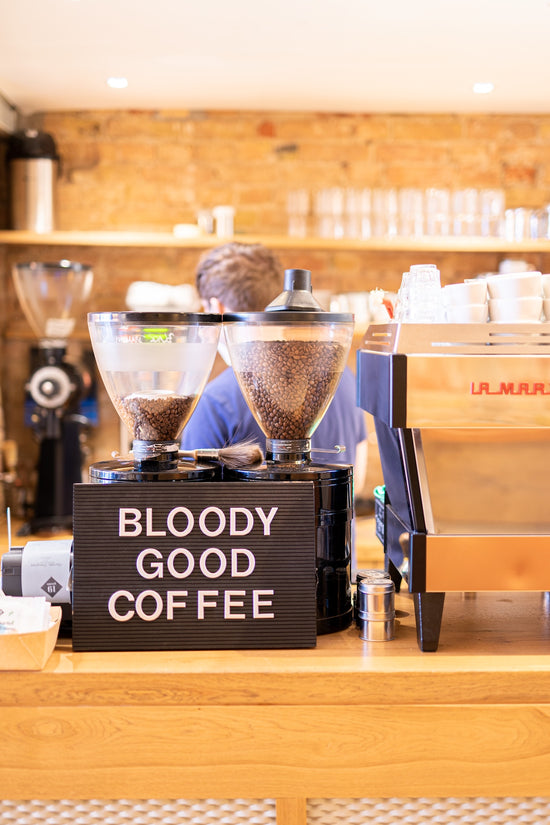 The 19grams on Chausseestrasse in Mitte has become a second home for many. The cosy location, beloved by our regulars, is a great place to linger and stick your nose behind the scenes of our ever-busy café. The open kitchen and bar creates an inviting vibe and fosters the great relationships we enjoy with our customers. Come join us.
Food is prepared fresh on site every day. Our ever-changing menu responds to the seasons and does its bit for the environment by prioritising zero-waste cooking. Classics like Eggs Benedict find new faces with the changing weather, and are joined by a creative host of plates that mean there's something for every occasion. Besides a damn good brunch, there's something else that takes centre stage here – bloody good coffee.
Our full range of coffee is also available at Chaussee, and you can enjoy the latest we have to offer both to dine in and to take away. Our skilled baristas will be delighted to serve you a bloody good coffee that'll leave a smile on your face, and can guide you through our colourful shelves of beans to find the perfect roast for you. We'll happily grind them for your preferred brewing method too.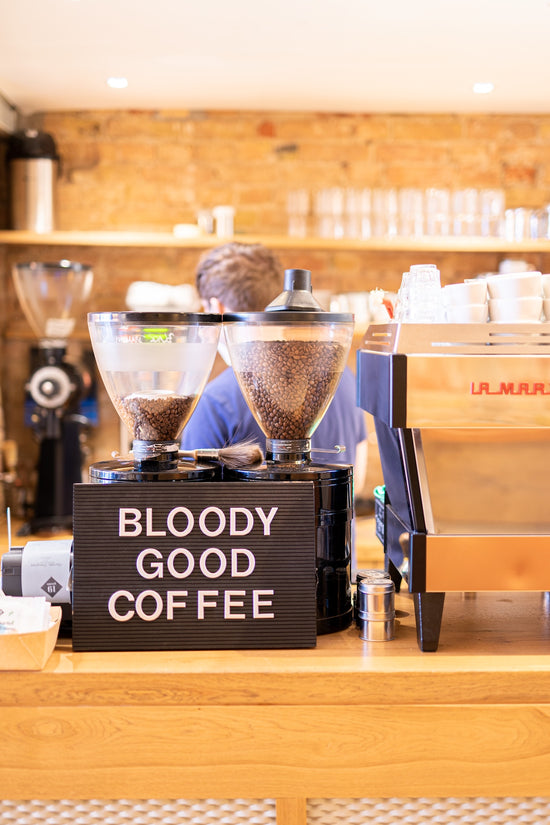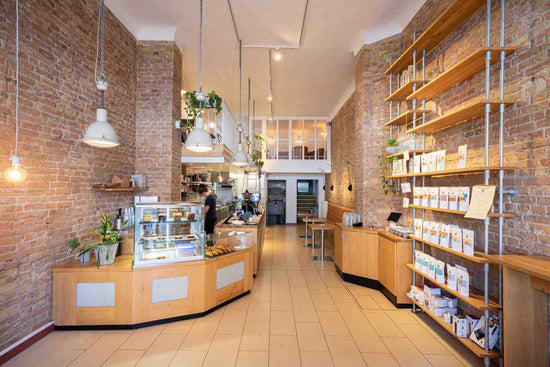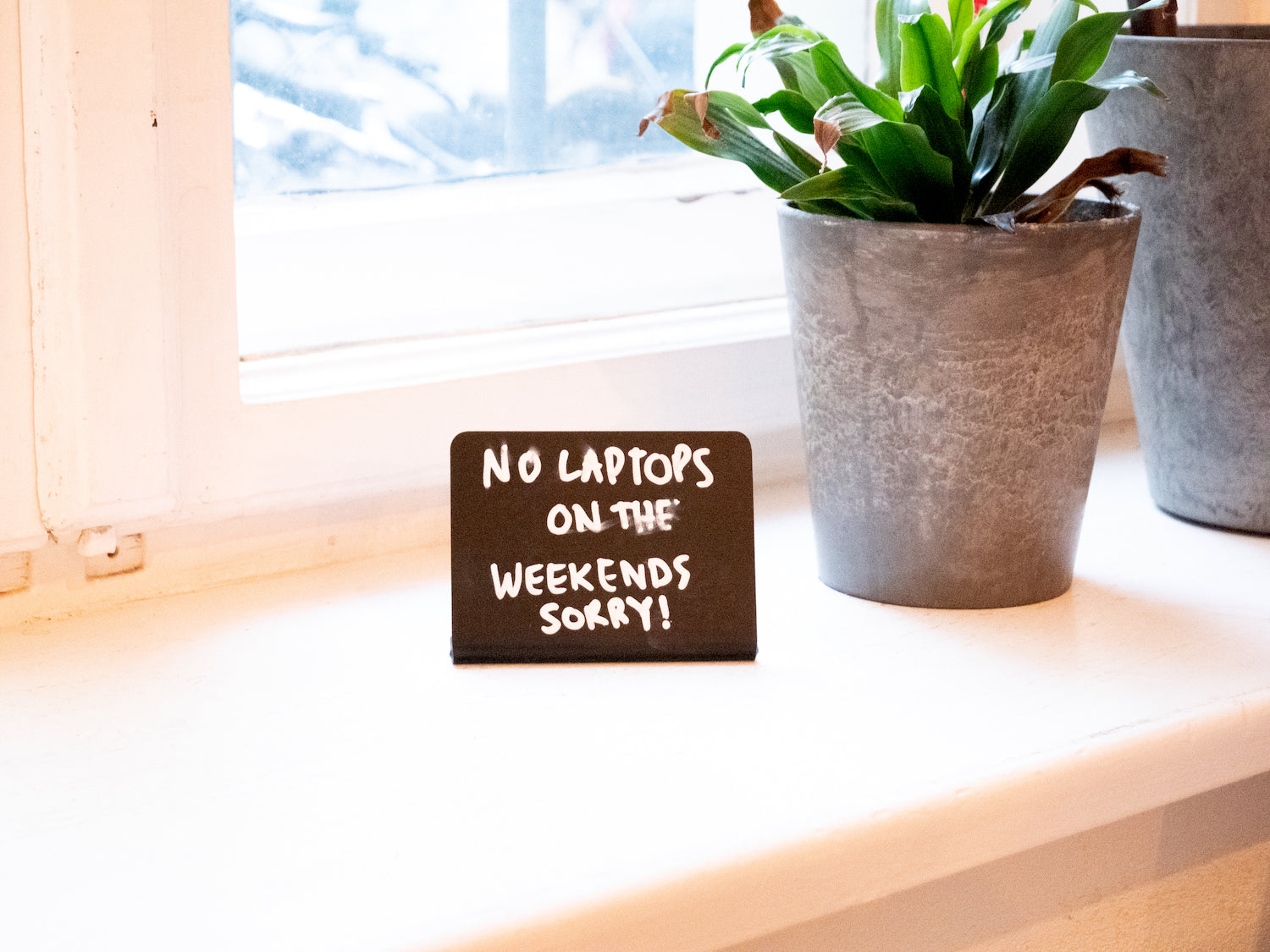 No Laptops on weekends
We don't like laptops at the weekend. We know this is a real tragedy for some of you, but hey, we've got a damn good reason for it!
Our café is supposed to be a cosy place where you can relax, meet friends, read a good book or just enjoy a delicious cup of coffee. But if everyone sits around with their laptops and wireless headphones, it quickly becomes a serious office atmosphere with a whispering policy - and we really don't want that!
We want everyone to find space and feel comfortable - especially at weekends.
We hope that you understand our decision and still feel comfortable with us. After all, it's nice to switch off your mobile phone and concentrate on the essentials - good coffee and damn good company!
We're looking forward to seeing you!
Button label