Coffee Club
Regular price

Sale price

$14.00

Unit price

$56.00

per

kg
Roaster's Choice
Our Coffee Subscription that suits you exactly! Choose the delivery rhythm, the amount of coffee, and your favorite roast. In our Filter or Espresso Coffee Club, our roasting team selects a new coffee for you every month.
Not only do you save on shipping costs, you also save an average of €2-3/ 250g bag, because all the varieties from the subscription are also available from us on a regular basis.
Grind Setting

If you don't have a grinder at home, we'll happily grind the coffee to your specifications. Simply select your brewing method above or order whole beans.

Find the right grind. You can get the most out of your coffee by grinding your beans just before brewing. Take a look at the equipment selection if you are interested in a grinder.

You can also select a grind level in each product if you want us to grind the beans for you. We use a Mahlkönig EK43 for this.

Frenchpress and Aeropress are ground on the same setting.
Cultivation

Grown with love by great farmers. 100% Arabica coffee, harvested when ripe and carefully processed. Sustainable and fairly traded.
Shipping

Freshly roasted, packed and safely shipped with DHL to your door.
Packaging

Our standard bags contain 250g and are 100% recyclable. No mixed materials.
Brewing

Use your tried and tested recipe as a starting point for this roast, or get some help in our Brew Guides.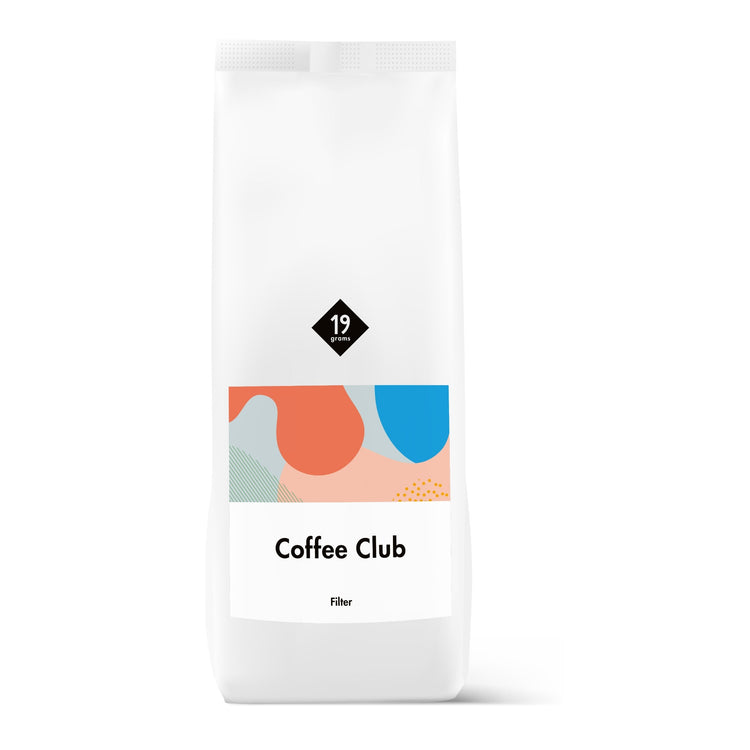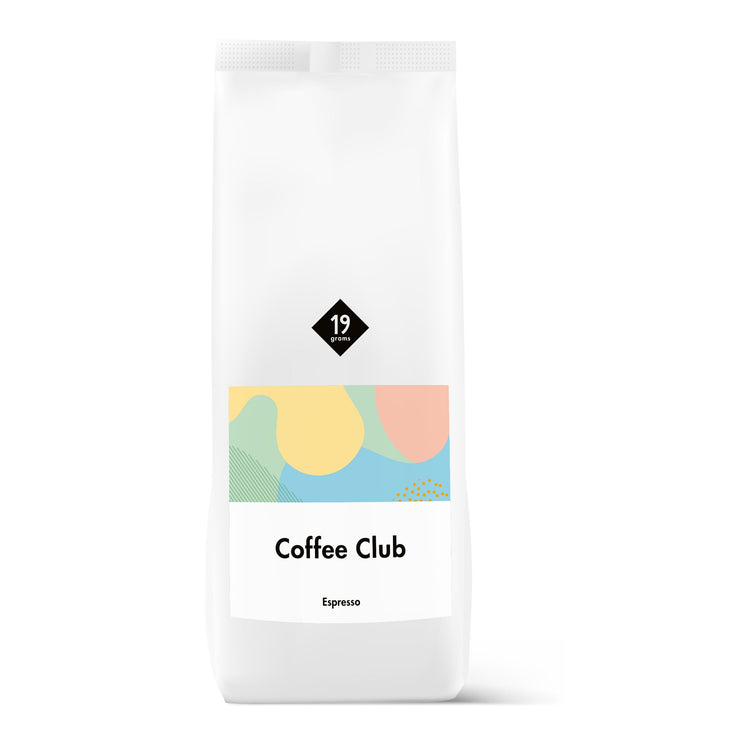 Bloody Good Questions:
When does the subscription start, can I set a start date?

The subscription starts immediately - there is no option to set a start date.
I have just ordered a subscription from you. When will I receive the first delivery?

Yay! We'll process your order the next business day and send your coffee out the same day.
Which coffee comes into the subscription and when?

The coffees for our coffee club are selected by our roasting team every month. With the Coffee Club, you can taste your way through different countries and flavour profiles and discover your personal favourites.

This month:

Okt: Shantawene Natural - Ethiopia Filter / Espresso

Vergangene Monate 2023:

July: La Toma - Colombia Filter / Espresso

August: Simbi Washed - Rwanda Filter / Espresso

Sept 1: La Granada - Kolumbien Filter / Espresso
Can I also have my coffee subscription delivered abroad?

Yes, delivery costs are then added, which are calculated in the checkout.
Do I need a customer account for the coffee subscription?

No, you can also create your subscription without an account. However, you will then no longer be able to edit it or manage it in general. Therefore, we recommend a customer account. Don't worry, you can create one very quickly! :)
When does the subscription start, can I set a start date?

The subscription starts immediately - there is no option to set a start date.
Is there a minimum duration?

Yes, the minimum term allows us and our partners in Origin to plan better and guarantees security and cash flow for the farmers. The subscription can therefore only be terminated after 3 deliveries.
I am on holiday. Can I pause my subscription?

Yes, in the customer profile you can also send your subscription on holiday, skip a delivery and resume it when you get back! Ideally, you should do this before you go on holiday so that your subscription is not sent out unnecessarily.
Do I have to / can I cancel the prepaid subscription?

You can cancel your subscription at any time after the 3rd delivery. Subscriptions with a fixed term of 3, 6 or 12 months expire automatically after this time and do not need to be cancelled.
How can I cancel my coffee subscription?

You can cancel your subscription via your customer profile or by sending an email to info@19grams.coffee - we will miss you. Prepaid subscriptions with a fixed term end automatically after the term you have selected.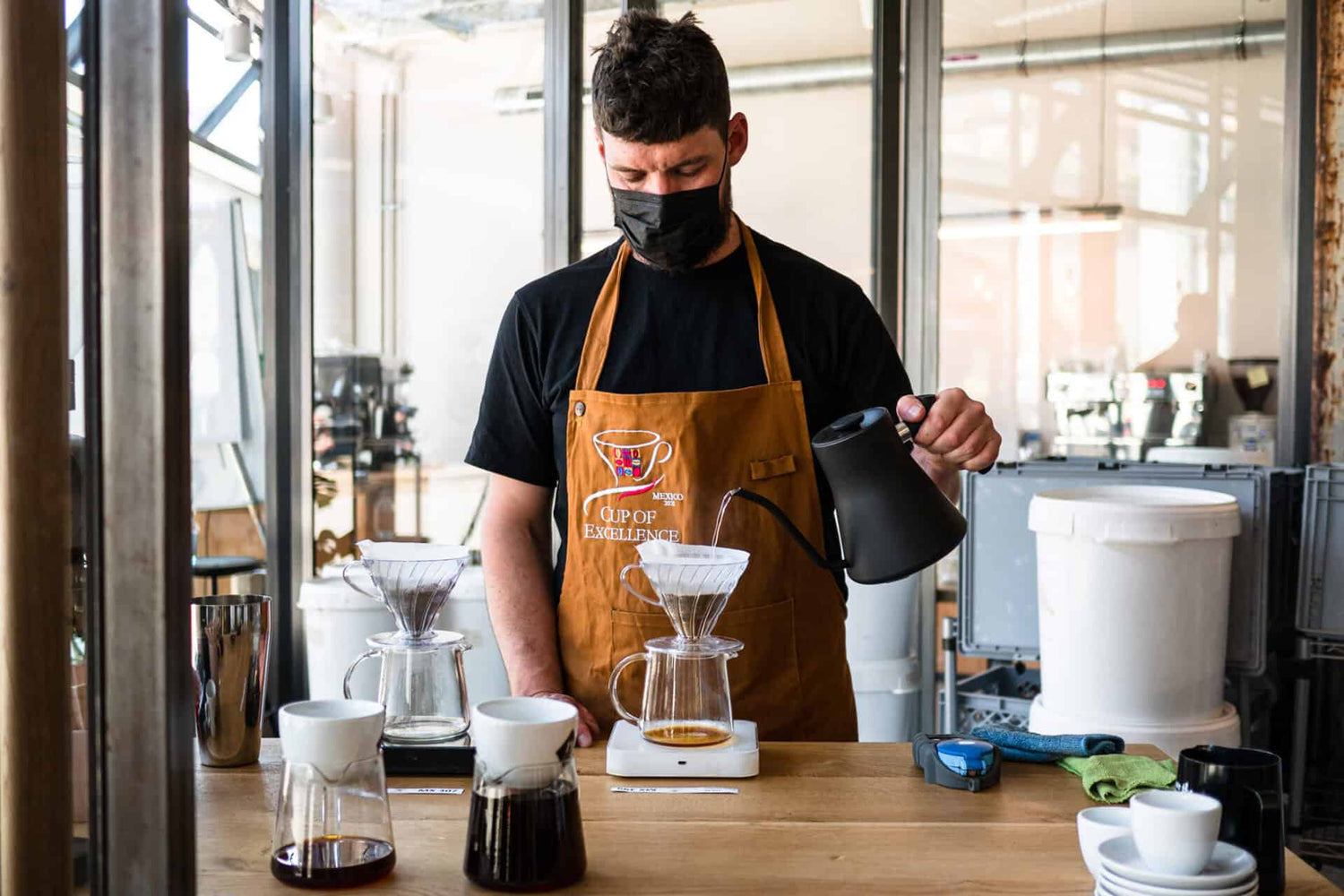 Bloody Good Filter
p>Coffee is a fruit with many natural fruit acids. We roast our coffees to bring out these acids, but also to bring out the sweetness. When our roasters develop a flavour profile for a filter coffee, they make sure to use a slightly lower temperature. In our coffees, we bring out the natural flavour profile of each variety, but also of the terroir of Origin.
Simply order your favourite coffee online.
Sustainably grown
Von unseren Partnern sorgfältig angebaut und verarbeitet.
Weltweiter Versand
Safe and reliable with DHL. Direct to your door.
Recycable packaging
There are no mixed materials in our coffee bags, making them easy to recycle.
Secure payment
Choose from several secure payment methods.
Free Shipping from 30€

Simply, safely and swiftly shipped with DHL. Free of charge on orders over €30.

Directly & fairly traded

We attach great importance to our long-term relationships, keeping farmers on equal terms.