19grams Boxi
Welcome to 19grams
Our Tres Cabezas Café on Boxhagenerstraße has achieved undisputed cult status. Everyone from the neighbourhood has had a cappuccino or espresso here. The café has been around since 2002 and has long accompanied the history of Friedrichshain's Boxi (the square). The small café is as colourful as Friedrichshain itself - and serves you not only the best coffee in the area, but also freshly baked sweets and pastries from 19grams Cakery, which it houses.

During the week, 19grams Boxi can also be your temporary office - we also have free WiFi.

On weekends, instead of bringing your laptop, just bring your friends for a relaxed brunch! We've just launched our autumn menu, which you won't want to miss.

On weekends, just make a reservation via the OpenTable tool before you come over. For larger groups, write to us directly at info@19grams.coffee.

We look forward to seeing you!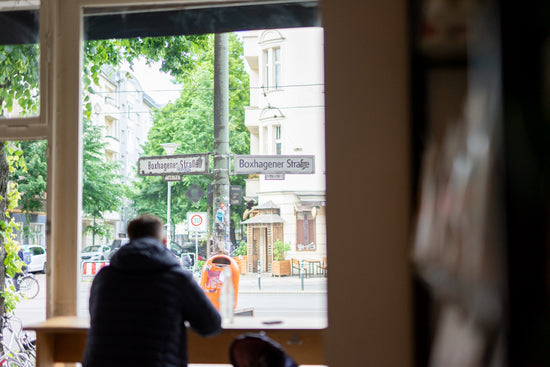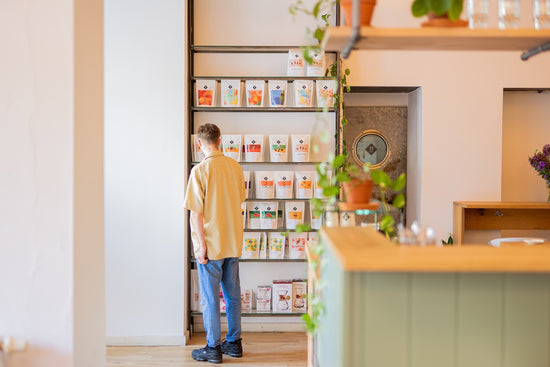 Once upon a time, the 19grams roastery was located here at Boxi, but it didn't take long until we outgrew it and moved our roasting operations to Alex. That gave the café and bakery some space to spread out, and Boxi has since become a favourite among locals for a quick coffee break or to meet friends for a sweet treat. Of course, you can still get the goods from the roastery here: our skilled baristas will be delighted to serve you a bloody good coffee that'll leave a smile on your face, and can guide you through our colourful shelves of beans to find the perfect roast for you.
We also have free Wi-Fi at Boxi, so it can become your new office – only during the week ;) Check out the menu and plan your visit to the café.
The new Winter menu is here!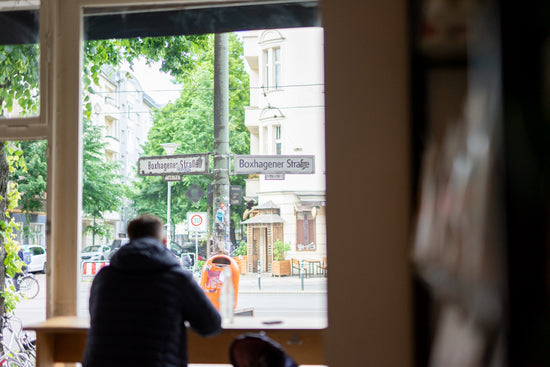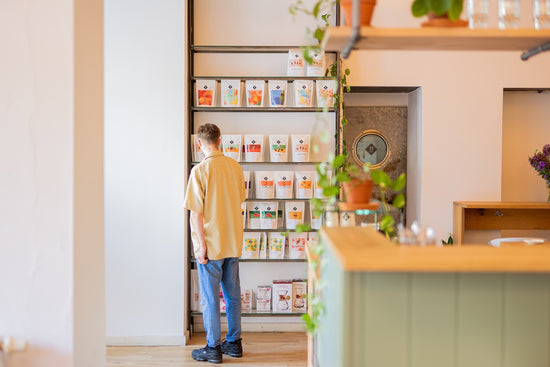 Impressions from the Cafés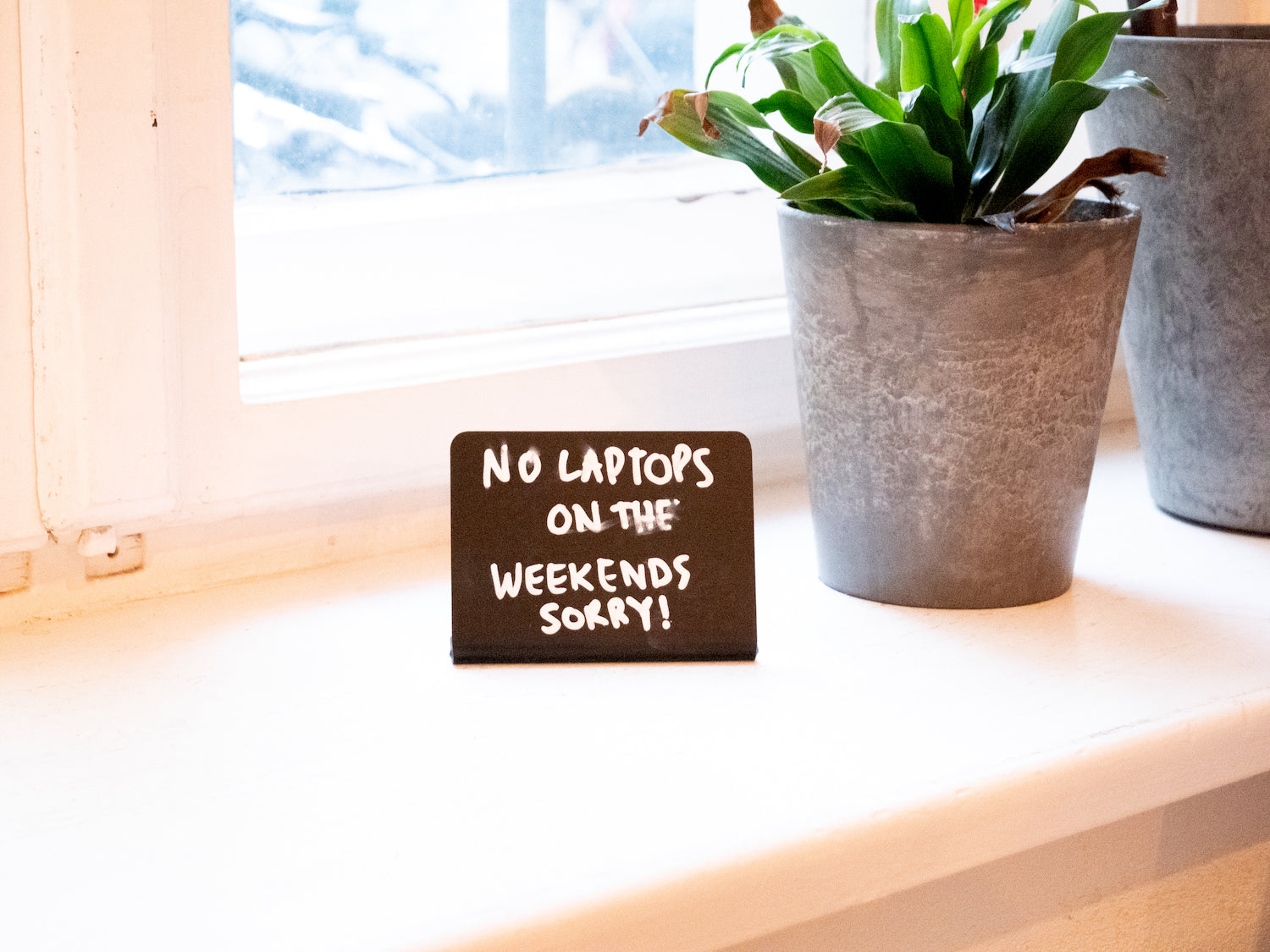 No Laptops on weekends
We don't like laptops at the weekend. We know this is a real tragedy for some of you, but hey, we've got a damn good reason for it!
Our café is supposed to be a cosy place where you can relax, meet friends, read a good book or just enjoy a delicious cup of coffee. But if everyone sits around with their laptops and wireless headphones, it quickly becomes a serious office atmosphere with a whispering policy - and we really don't want that!
We want everyone to find space and feel comfortable - especially at weekends.
We hope that you understand our decision and still feel comfortable with us. After all, it's nice to switch off your mobile phone and concentrate on the essentials - good coffee and damn good company!
We're looking forward to seeing you!