Sensory Training
Regular price

Sale price

100,00 €
Discover how we taste, the essence behind our sensory experience through the way we taste. Have you ever wanted to enhance your experience of the world you live in through more than just your visual sensory experience?

Duration: 2.5
Participants: 2-10 people
Level: Beginner
Language: English or German
Address: 19grams Alex, Karl-Liebknecht-Str. 13, 10178 Berlin
Training
Description

Discover how we taste, the essence behind our sensory experience through the way we taste. Have you ever wanted to enhance your experience of the world you live in through more than just your visual sensory experience?

This course will allow you to explore how you experience the world through your taste buds and your ability to smell.

The course is a combination of interactive exercises around evaluating what coffee tastes like, the tastes of everyday foods and discussing what they mean, how they taste, how you use your language to describe how you perceive food and drink through your senses.

By the end of this course you will be able to assess the quality of your coffee preparation as well as the quality of the coffee you are working with, discuss flavour notes within coffee. You will also have expanded your vocabulary to describe how everything tastes!
Content

We cover all these topics:

- Introduce the 5 basic perceptible flavours.
- Evaluate the different flavours and how they relate to coffee tasting.
- Recognize familiar flavours found in coffee. - Taste flavours using the boundary senses available.
- Understand the difference between different quality levels in coffee.
- End the course with a coffee tasting using your newly acquired skills.
FAQ

Which course is perfect to start with?

The best way to start is with the Barista course, where we deal with the basics of espresso and learn what makes a really good espresso. To expand on the knowledge gained in the Barista course, we recommend the Latte Art course.

You want to give a training as a gift?

We also have a voucher that you can book online and then redeem for the training of your choice.

You will also receive a PDF via email after completing the purchase, which you can fill out for the recipient.

Are you looking for a training for a group or a team event that exceeds the number of participants for one course?

Send our trainers an email directly to training@19grams.coffee - we will find the right event for you and your team.

How can I rebook a workshop?

Please send a short email with all the information to our trainers, they will help you to rebook.

Do I get a certificate at the end?

Yes, we will provide you with a certificate that you have successfully participated in the training.

How do I redeem a voucher for a training?

Go to the training you want to take and select an available date. Now go to the checkout. You will have a code on your voucher - you will need to enter this in the discount code field of the checkout. Please make sure you don't complete your order without entering the code, as we can't apply it afterwards. If you have any questions, please contact our trainers or the 19grams support team directly.

How long is a voucher valid for?

A voucher is valid for two years after the date of purchase, this is also stated on your voucher.

Is there a certificate after I have done the workshop?

Yes, we issue a certificate after successful completion of the training, which confirms your participation.

Do you have further questions about the contents?

You can always contact our trainers directly at training@19grams.coffee.
Equipment

We use the following equipment in this workshop:
Book your training now. These are your advantages:
Sustainably sourced
You can't attend the training spontaneously? Then simply rebook.
Worldwide Shipping
Safe and reliable with DHL. Direct to your door.
Pay securely
Choose from several secure payment methods.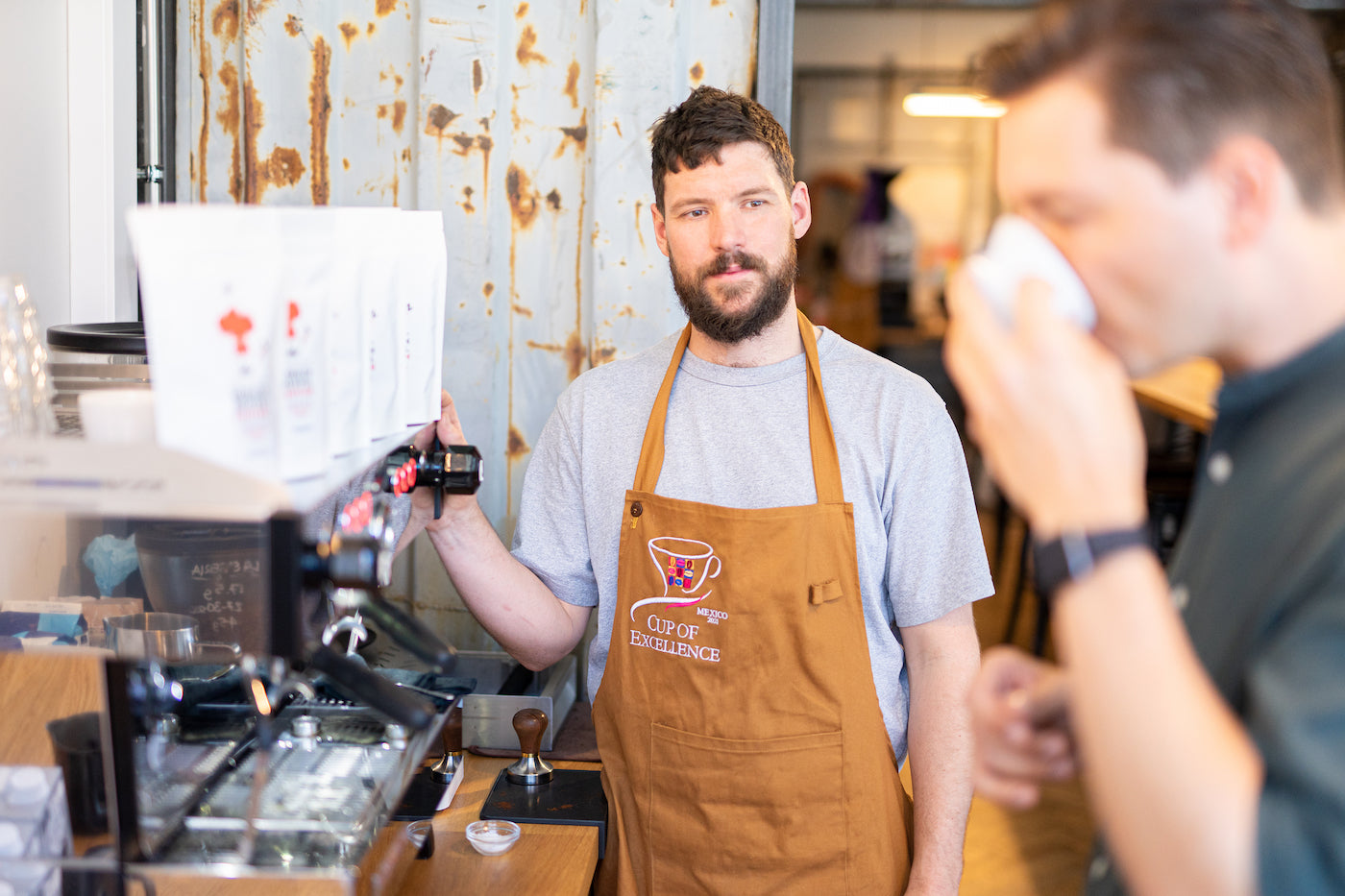 Bloody Good Training
You'd like to become a better home barista? Good foundations, both pratical and sensory, are the key to taking your coffee to the next level, both at home and in a café.The Barista courses and workshops at 19grams dive into the details, and can be adjusted to your specific needs.
Order your coffee online
Free shipping from €30

Easy, safe and fast delivery with DHL. Free of charge from €30 order value.

Directly & Fairly Traded

We attach great importance to our long-term relationships, keeping farmers on equal terms.