The Winter Menu 2023/24
We keep it seasonal not only with our coffees, but also with the ingredients of our dishes. So we change the menu twice a year, adapting it to the season's harvests.
This winter, spicy notes prevail, combined with classics like cauliflower. Homemade, of course!
Sweet Stuff
Our daily selection of baked goods at the counter
🌱: vegan 🌾: glutenfree
Baked Goods

Croissant
Brownie 🌾
Blondie
Peanut Butter Cookie 🌱🌾
Caramel and Hazelnut Slice 🌾
Granola Bar 🌱
Slice of the month 🌾

from 2€

Cakes

Basque Cheesecake 🌾
Lemon-Poppyseed Loaf
Orange-Almond Loaf 🌾
Banana-Walnut-Chocolate Loaf 🌱
Sourdough Bananabread
Carrot-Hazelnut Loaf 🌱
Cake of the month 🌾


from 3€
Deli & Brunch Menu
Kitchen hours: 9am-3pm
Payment by card only // No laptops at weekends

Toast

Toast with butter and jam Choose between 19grams Cakery Sourdough bread/Fruitbread /Rye Bread 6€

6€

Winter Porridge🌱🌾

Steel-cut Oats, Millet and Quinoa porridge with raisins, cranberries, seasonal fruits, cascara syrup, oat yoghurt and toasted seeds


8€

Charred Hispi cabbage 🌱

Charred Hispi cabbage with miso coconut dressing, roasted oyster mushrooms, hazelnuts, cucumber, daikon and coriander salad.

12€

- add Bacon +4€
- add an egg +1,5€

Bombay Sandwich 🌱

Bombay sandwich with roasted chaat masala potatoes, garlic yoghurt, scamorza, mint sauce cucumber and daikon salad and a side of tomato chutney

13,5€

- add Bacon +4€
- add an egg +1,5€

Cascara Pancake🌱🌾

Baked Cascara Pancake with peach coulis, seasonal berries, hazelnut praline, oat yoghurt, lemon balm and cascara syrup

14€

Hokkaido Kürbis auf Toast 🌱

Baharat Hokkaido Pumpkin on sourdough toast with muhammara spread, confit garlic yoghurt, herb salad, seed mix.

14€

- add Bacon +4€
- add an egg +1,5€

Chimichurri Benedict 🌾🥛

Chipolata Sausage, Oyster Mushroom or Smoked Salmon with chimichurri hollandaise over two poached eggs on sourdough with braised kale


16€

- addBacon +4€
- add an egg +1,5€

SIDES

Can only be added to a main dish

Chipolata 4€
Mushrooms4€
Salmon4€
Bacon 4€
Egg1,5€
Coffee

Choose between Brodowin Milk or Oat Milk

Espresso 2,6€
Batch Brew 3€
Double Espresso 3,2€
Espresso Macchiato 3,3€
Cortado 3,3€
Cold Brew 3,5€
Long Black 3,6€
Double Espresso Macchiato 3,9€
Cappuccino 3,9€
Flat White 4,5€
Latte 4,5€

Extra Espresso 0,6€

Tea

Loose Tee by Companion
Shangri-La Gold (black)4€
Four Seasons Oolong (green)4€

Fresh Ginger 3,5€
Fresh Mint 3,5€
Homemade Chai Latte 4,5€
Hot Chocolate4,5€

Drinks

Freshly Squeezed Orange Juice3,5€
Fountain of Youth Coconut Water 4,5€
Sparkling Water 2€
Homemade Soda 4€
Cold Brew Tonic/Espresso Tonic 4,5€

Booze

BRLO 4,5€
Wine 5,5€
Sekt 5€
Mimosa 5€
Aperol Spritz 7€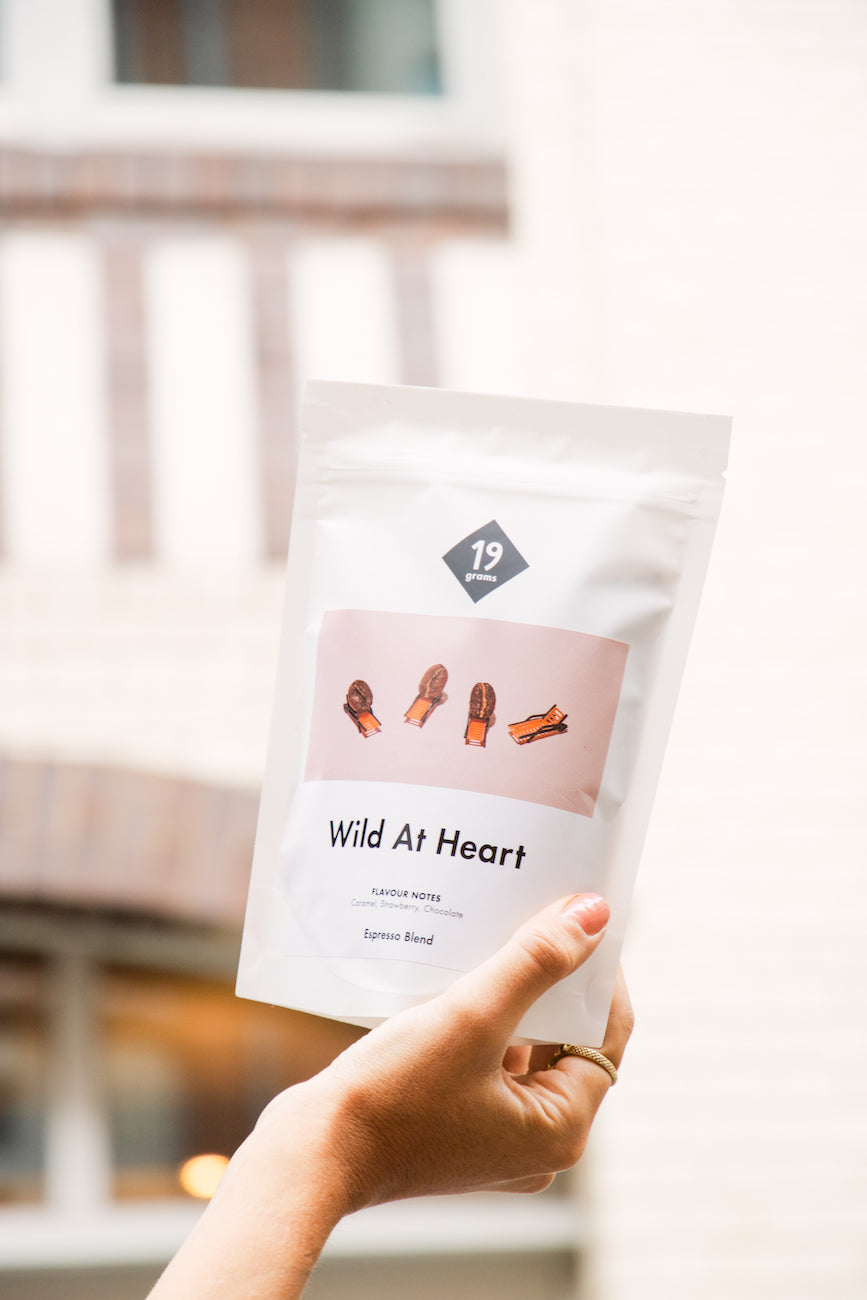 Our House Espresso
The Wild At Heart is our house espresso, and you probably just had it in your cappuccino. It's a blend that changes regularly to ensure the beans are always freshly harvested. Did you know that you get a complimentary black coffee when you purchase a bag of beans? Are you "Wild at Heart"?
EXPLORE MORE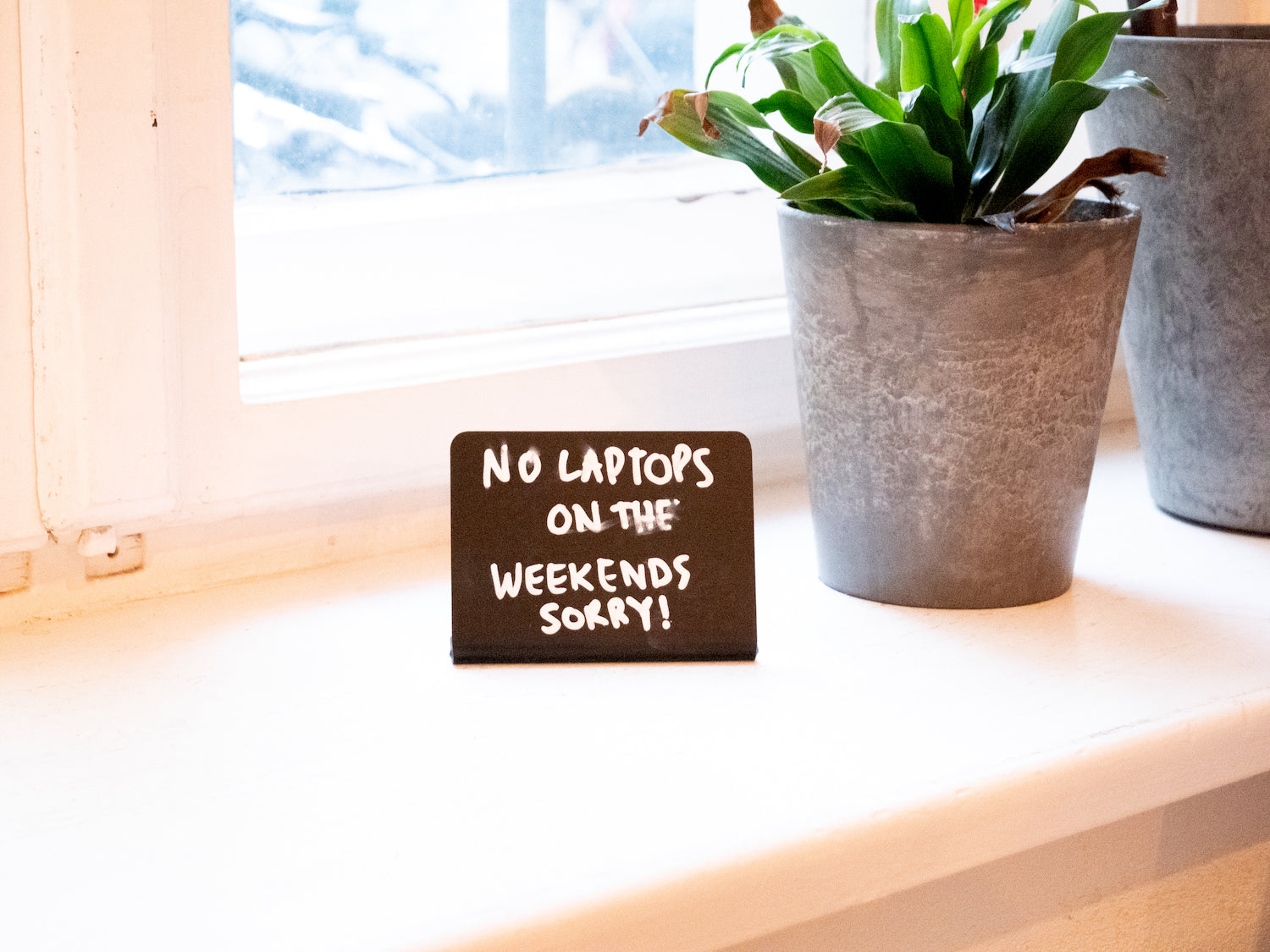 No Laptops on weekends
On the weekend we can't be your office, sorry!
BLOODY GOOD FOOD
Since 2002, 19grams has been one of the specialty coffee pioneers in Germany. Since then, we have grown continuously and now run four cafés and a roastery in the heart of Berlin. Our mission is the same: to speak eye-to-eye with farmers to source some of the most unique coffees for you - sustainably, ethically and transparently.
This is also how we work in our cafés: we place great value on the best quality, seasonality and regionality and source our milk from Brodowin, for example. All dishes are freshly prepared and our breads and cakes come fresh daily from the 19grams Cakery. We also follow a zero-waste approach.
Please inform our baristas of any intolerances or allergies; we're happy to find a way to create a meal that works for you. A list of allergens that may be present in the food can be found here. Gluten-free substitutes are available*. You can take your take-away with us in reusable Vytals.