19grams Schlesi
Welcome to 19grams
The 19grams Café at Schlesische Straße 38 is still an insider tip, even among Berliners - and those who want to become one. And for good reason: old Berlin architecture with high, bright rooms creates a pleasant ambience, in the winding, minimalistically furnished rooms. In order to appropriately combine the zeitgeist of yesteryear with that of today, the architects have been particularly careful here and have changed very little.
Perfect if you need your coffee fix after a night of drinking in the club.
We are open 7 days a week. During the week, 19grams Schlesi can also be your office - but please, no laptops at the weekend.
To make a reservation, please use the OpenTable tool below. If you have a reservation request for more than 10 people, please email info@19grams.coffee.
See you for a Bloody Good Coffee!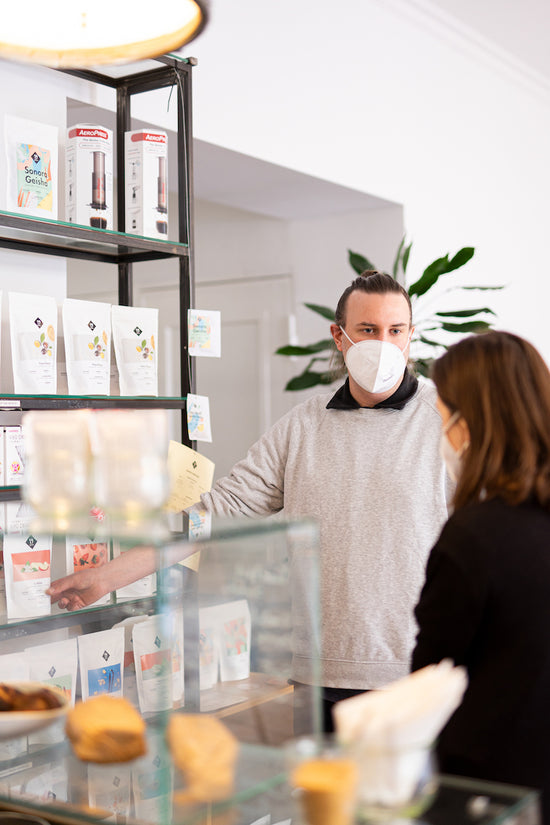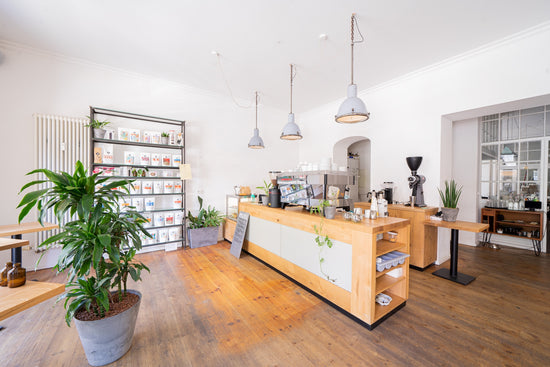 We know it's almost impossible to pronounce, but the 19grams on Schlesische Strasse is Berlin's best-kept secret and a great Kreuzberg spot for a bloody good coffee. Old-style Berlin architecture with high ceilings and bright rooms creates a pleasant atmosphere in the winding, minimalist rooms. The architects took a light-touch in their renovations, changing very little to combine the zeitgeist of yesteryear with our modern vibes.
Schlesi invites our guests and regulars in with this balanced, relaxed flair. Or sit outside and watch the many faces of Kreuzbergers drift by on Schlesische Strasse. Our vibrant menu is also available at Schlesi, with an extensive offering of big breakfasts, brunches (not buffet) and lunches, prepared with love by our kitchen team. Perfect for spending time with friends.
Sweet treats are also delivered fresh to Schlesi from the 19grams bakery. Our full range of coffee is also available, and you can enjoy the latest we have to offer both to dine in and to take away. Our skilled baristas will be delighted to serve you a bloody good coffee that'll leave a smile on your face, and can guide you through our colourful shelves of beans to find the perfect roast for you. And of course, there's free Wi-Fi, so Schlesi can also be your office (not at the weekend, please). You can work here in the mornings during the week.