19grams Alex Café & Roastery & Eventlocation
Welcome to 19grams
Our roastery is a spacious, open-plan space with a large glazed window front reminiscent of cafés in Australia - you'd think the nearest beach was almost around the corner. The flair in our café, which is adjacent to the roastery, is a combination of industrial charm and warm wood tones. From our kitchen, we serve fresh brunch (in the classic Australian style - no buffet ;) ) and breakfast every day, as well as salads and other hot dishes. Perfect for a small business lunch or a relaxing break from a shopping trip in Münzstraße.
You can book with 2 clicks via the OpenTable tool below. During the week, the 19grams Alex can also become your office, on weekends please leave your laptop at home. Through the large glass windows, you can also watch the hustle and bustle in our roastery. We roast our coffees fresh on Mondays and Wednesdays, and sometimes in between.

You are looking for an event space for a small conference, workshop or a party for your team? You can also rent the location including outdoor space and garden.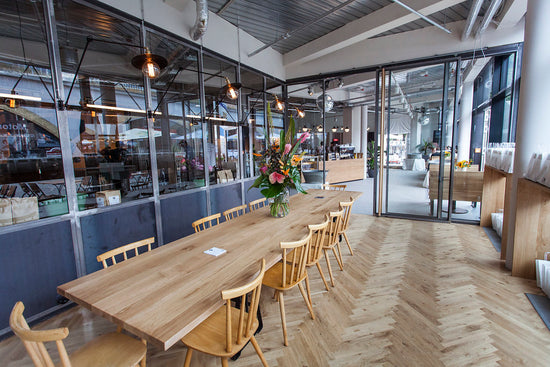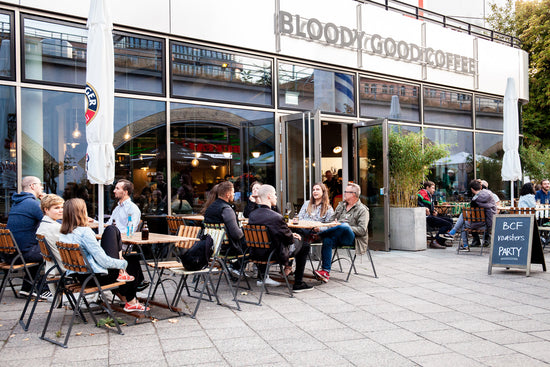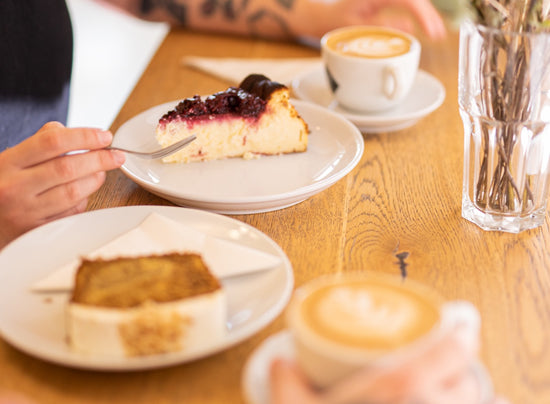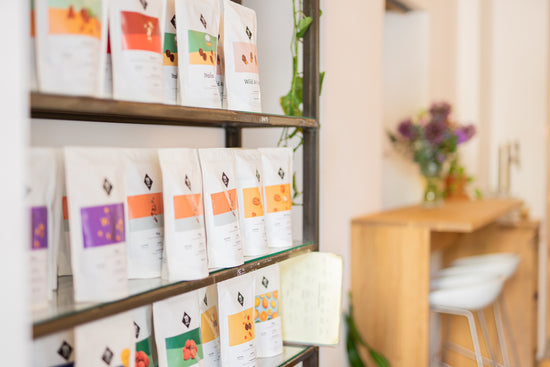 Our roastery is a spacious, open-plan space with large, inviting glazed windows. It'll remind you of cafés in Australia – you'd be forgiven for thinking there was a beach just around the corner. The adjacent café brings together industrial charm and warm wooden tones. Treat yourself to a bloody good coffee or go all in with breakfast, brunch, or other salads and tasty snacks from our kitchen.
We also serve house-made cakes, sweets and baked goods, delivered fresh from the 19grams bakery every day. In summer, the pedestrianised area in front of the café becomes a terrace, and there are also seats in the neighbouring garden. It's the perfect place to enjoy the summer lifestyle with a directly and sustainably traded coffee under the linden trees.
You can also buy freshly roasted beans – practically straight out of the roaster. Our skilled baristas will not only put a smile on your face, but also some latte art on your cappuccino. They'll happily guide you towards your perfect beans, and can even grind them for whatever brewing method you prefer. We roast every Wednesday, so if you're curious about how the magic happens, come past mid-week for a front row seat.
The 19grams roastery is a well-kept local's secret, and reservations are recommended for the weekend. During the week, and especially in the summer, you'll be sure to get a spot without a reservation. Feel free to work on your laptop and use our free WiFi if you need a change of scenery from your work-from-home setup. Though only during the week, please. Drop by – we're looking forward to seeing you!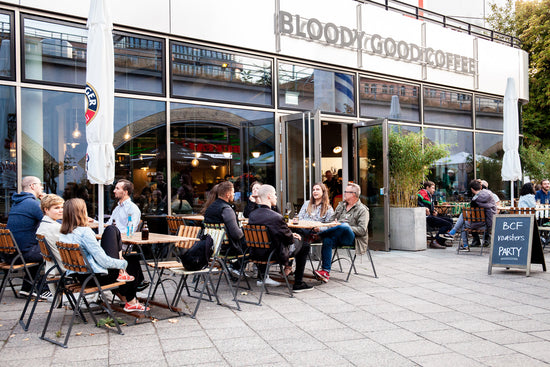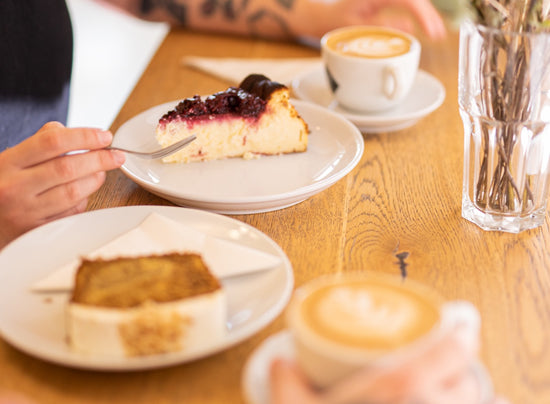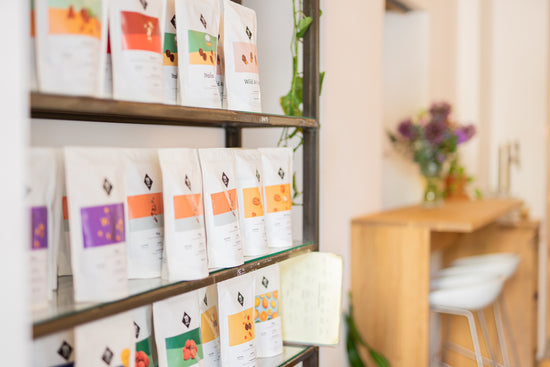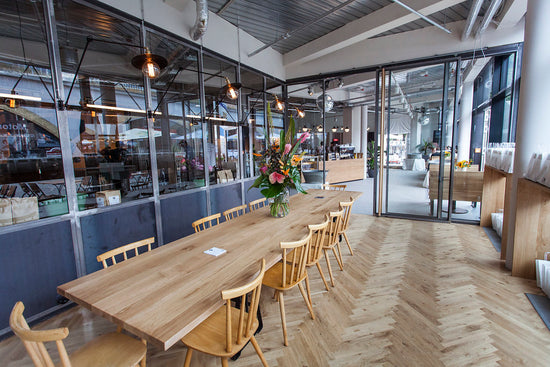 Sneak Peek into the Roastery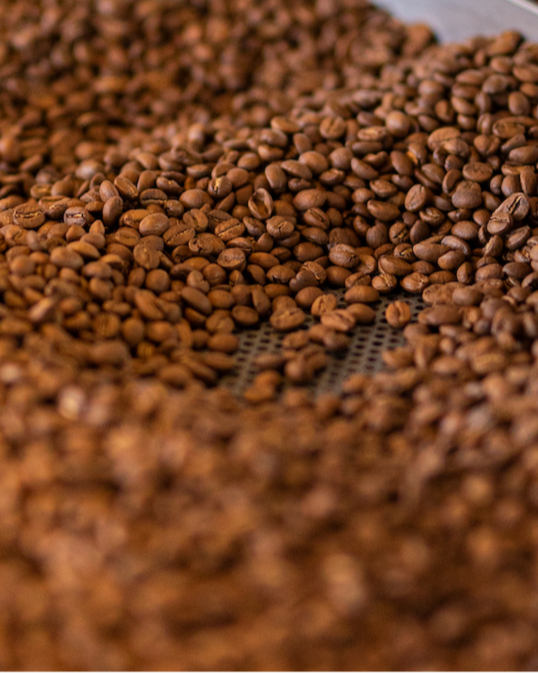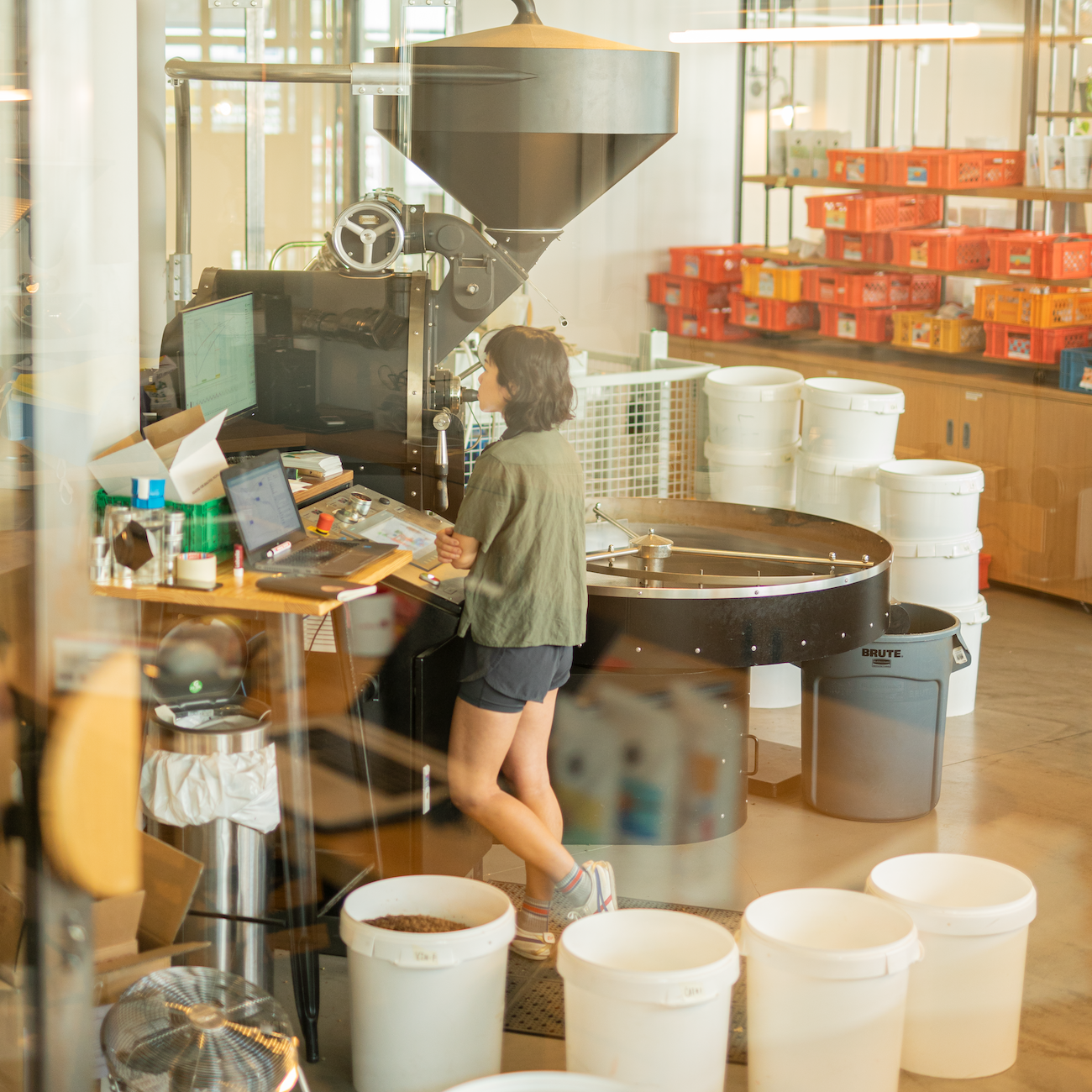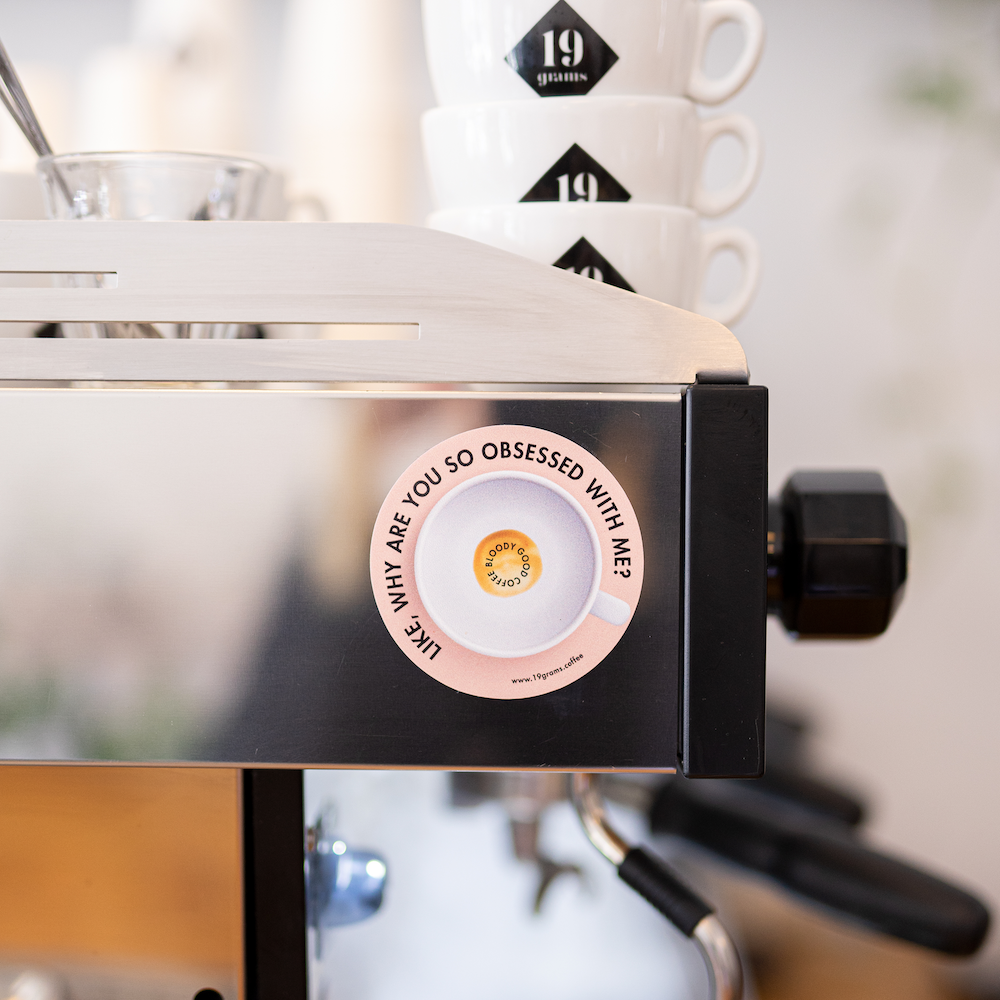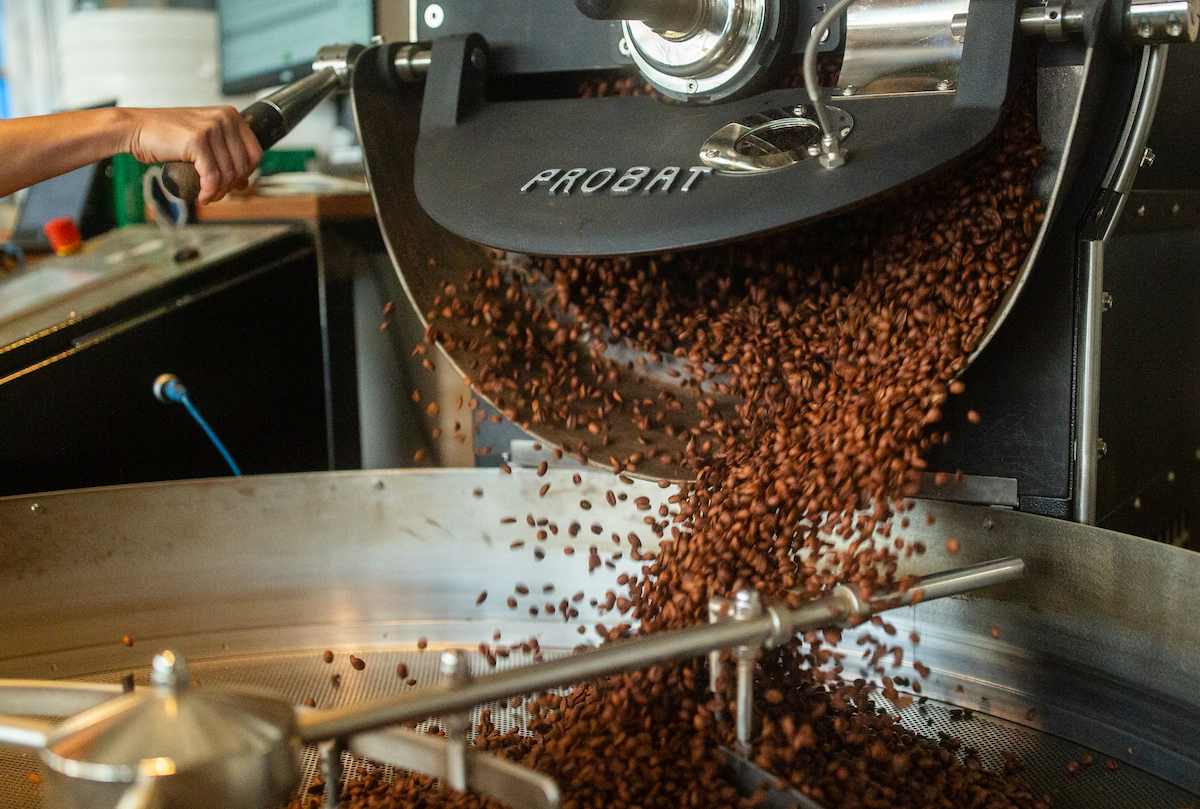 Freshly roasted every week
Our regular roasting days are Monday and Wednesday, but we also roast on other days of the week. We only roast Arabica coffees, which you can also buy directly from us.
Our Roast Profile
Event location for your Business
Plan your event with us.
From a company summer party, to a special teambuilding event with exclusive coffee tasting, or a simple workshop in our meeting room - we will help you to implement a great event for your team.
Send us an enquiry with the general conditions, and we will send you your non-binding quotation.
SEND REQUEST