Cold Brewer by Goat Story
Regular price

Sale price

52,86 €
Perfect for all cold brew fans. So simple, and so delicious. The GOAT STORY Cold Brewer turns any coffee into refreshing cold brew super easily.
The brewer consists of an elegant glass jar (800ml), an airtight lid and a fine-mesh filter that can be attached to the lid. Simply fill the filter with freshly ground coffee, pour in water and wait.... After 12-24 hours, simply lift off the filter and let the remaining water drip off. It's that easy!
With every Cold Brewer you get a bag of our Chelbesa Kebele Filter.
You can find step-by-step instructions in our
Brew Guides
.
Choose your grind

If you don't have a grinder at home, we'll be happy to grind the coffee to your specifications. Just click above on your preparation variant with which you will make this coffee.

Find the right grind. You can get the most out of your coffee by grinding your beans just before brewing. Take a look at the equipment selection if you are interested in a grinder.

You can also select a grind level in each product if you want us to grind the beans for you. We use a Mahlkönig EK43 for this.

Frenchpress and Aeropress are ground on the same setting.
Cultivation

Grown with love by great farmers. 100% Arabica coffee, harvested ripe and carefully processed. Sustainable and fair traded.
Shipping

Freshly roasted, packaged and safely shipped to you with

DHL

.
Packaging

Our standard bags contain 250g and are 100% recyclable. No mixed materials.
Preparation

Take your tried-and-true recipe as a starting point for this roast, or get help in our

Brew Guides

.
Hurry, only 3 items left in stock!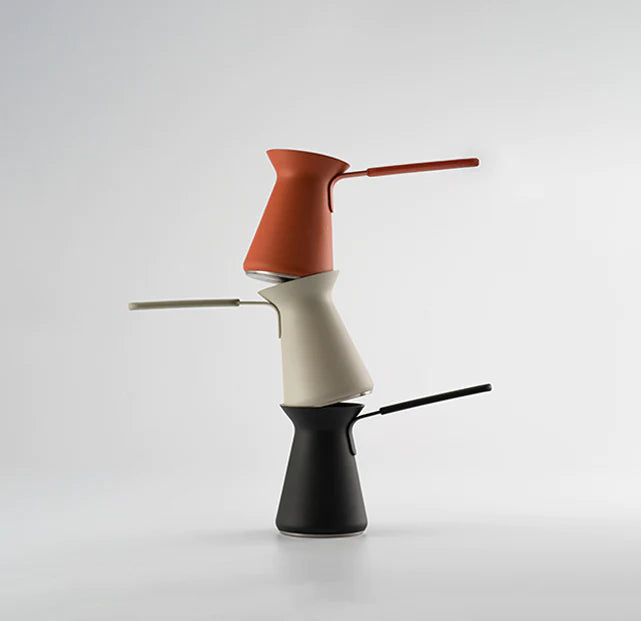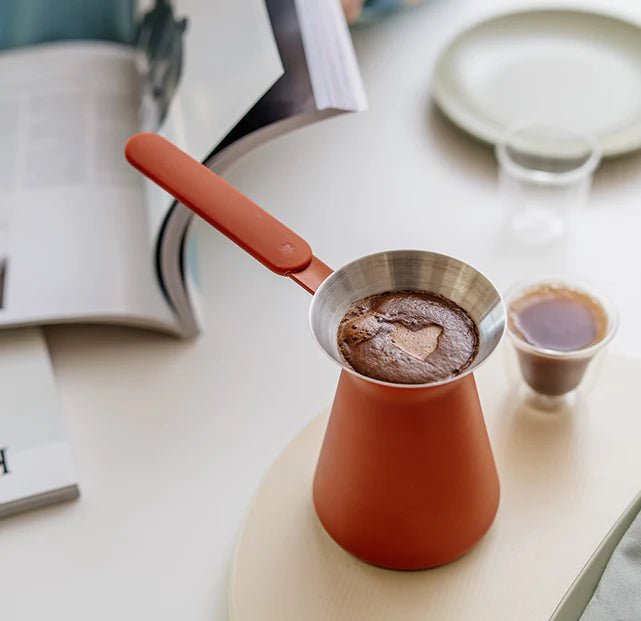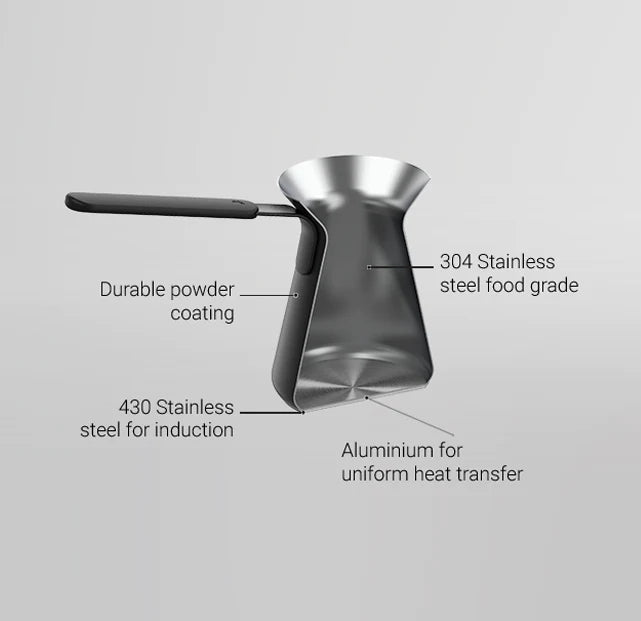 How do I use OTTO, the modern cevze/ ibrik?
Tech Spechs

Otto is made of 100% stainless steel: Stainless steel available in different colors (gray / black). Diameter: 96mm Holds 550ml Dimensions: Volumen: 550 ml / 18,5 Unzen Height: 16.2 cm / 6.4 in Width ( without handle): 10,2 cm / 4 in Width (with handle): 23.6 cm / 9.3 in Weight: 385 g / 0.85 lb
How does it work?

- Put very finely ground coffee into the container - Immerse the lid with filter in water - The process of boiling should take about 4 minutes
The Recipe

Recommended coffee to water ratio: 30g finely ground coffee 300g water - Grind the coffee very finely - Pour 300g of warm water into the coffee maker - stir the coffee-water mixture carefully - put OTTO on the stove at medium heat - after about 2:30 min the coffee should boil up - take OTTO off the stove and pour the coffee into the cup - let the coffee rest for about 2 minutes so that the ground coffee can accumulate at the bottom
Turkish Coffee Bundle

In our bundle you get our Little Flower in addition. The roast brings that certain extra oriental flavor notes in the cup.
Tips & Tricks for Turkish Coffee

What should you keep in mind when making Turkish coffee? - Use really good water, or prepare your Cold Brew with Third Wave Water. - Grind the coffee very finely
This is how you use OTTO: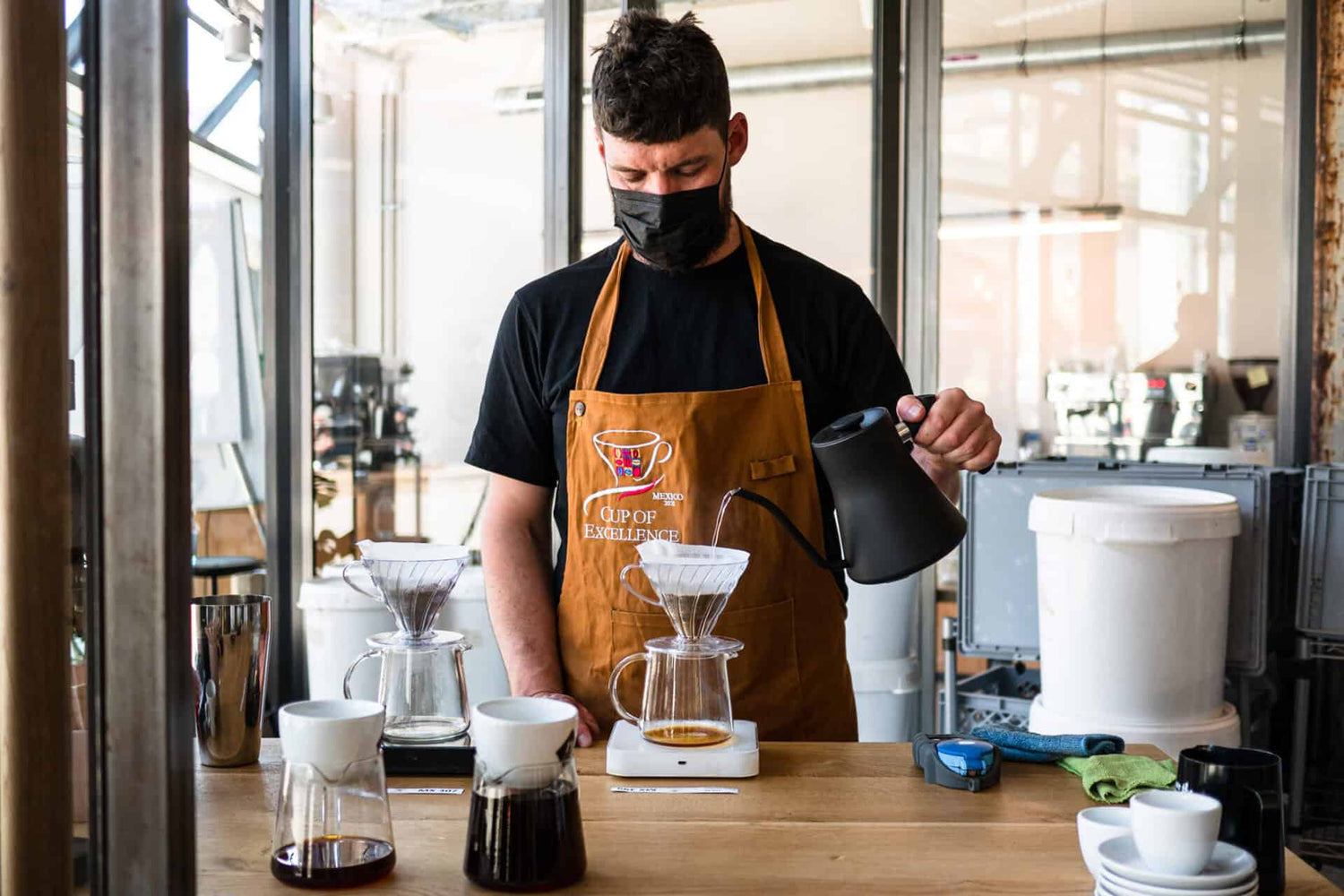 Bloody Good Coffee
Coffees are fruits with many natural fruit acids. We roast our coffees to bring out these acids, but also to bring out the sweetness. When our roasters develop a flavor profile for a filter coffee, they make sure to use a slightly lower temperature. In our coffees, we bring out the natural flavor profile of each variety, but also of the Origin terroir.
Order your favorite coffee easily online.
Sustainably grown
Carefully grown and processed by our partners.
Worldwide shipping
Sicher und zuverlässig mit DHL. Zu dir nach Hause.
Recyclable Packaging
No mixed materials in our coffee bags, so easy to recycle.
Pay securely
Choose from several secure payment methods.
Free shipping from 30€

Delivered easily, safely and quickly with DHL. Free of charge from 30€ order value.

Direct & Fair Trade

We attach great importance to long-term relationships. With farmers at eye level.