El Paraìso Lychee - Colombia Filter
Passion fruit , Mango, Lychee
Regular price

Sale price

$19.00
We know him as a friend of experimentation: Diego Bermudez surprises us this time with a double anaerobic fermentatio. The coffee resembles a fruity cocktail: passion fruit yogurt is mixed up by tangy lime and sweet yet slightly sour lychee.
About the coffee
Diego Bermudez uses controlled fermentation to create a unique and interesting flavor profile. The initial fermentation is aerobic, where the coffee ferments in the harvest bags in the cherry - exposed to the air. Then the floats (the floating cherries) are removed, the coffee is depulped and continues to ferment, this time in a sealed tank without oxygen for anaerobic fermentation before being washed and dried. The goal of the double fermentation is to bring out the sweetness and complexity of the coffee.
About the farm
Diego was fascinated with growing coffee from a young age. His family didn't grow coffee - but a family friend who ran a coffee farm was his first introduction to growing coffee plants.
*This product is excluded from discount promotions.

Choose your grind size

If you don't have a grinder at home, we'll happily grind your coffee to your specifications. Just select your brewing method above or order whole beans.

Find the right grind. You can get the most out of your coffee by grinding your beans just before brewing. Take a look at the equipment selection if you are interested in a grinder.

You can also select a grind level in each product if you want us to grind the beans for you. We use a Mahlkönig EK43 for this.

Frenchpress and Aeropress are ground on the same setting.
Cultivation

Cultivated with love by great farmers. 100% Arabica coffee, harvested when ripe and carefully processed. Sustainable and fairly traded.
Shipping

Freshly roasted, packed and shipped safely to you by DHL.
Packaging

Our standard bags contain 250g and are 100% recyclable. No mixed materials.
Brewing

Take your tried-and-tested recipe as a starting point for this roast, or get help from our brew guides.
Scoring Card

The coffee cherry can develop up to 1,200 different natural flavours. Depending on location and variety.

Learn to understand the flavours in coffee with the Scoring Card. Grade your coffee by filling out your Scoring Card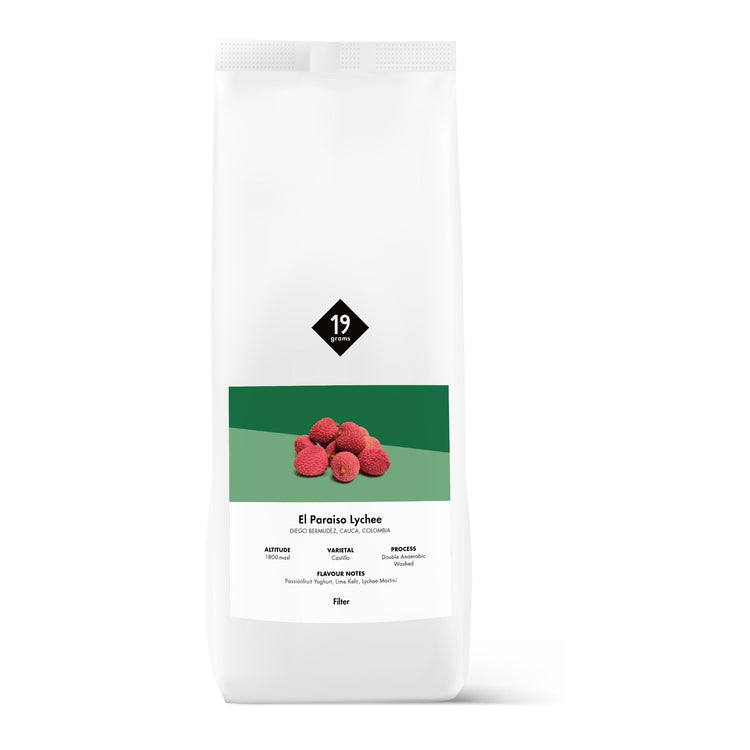 Suitable for filter preparation:
About the coffee
Passion fruit , Mango, Lychee
Score: 89
Sweetness:
Acidity:
Mouthfeel:
Body:

Variety: Castillo
Processing: Double Anaerobic Washed
Harvesting Year: 2021
Drying Time:

Suggested brew recipe:
16g coffee grounds, 250g water, medium grind, approx. 2.5 min brewing time
About the coffee
A Castillo variety with a distinct fruity flavour profile.
The Farm | El Paraiso


Relationship: many years
Producer: Diego Bermudez
Type of Farm: Family business
Region, Country: Cauca, CO
Altitude: 1800 m a.s.l.
Soil type:
Fertilisation method:
Shadow Type:
Processing location: on the farm
Number of varieties:
Harvest season:

Cup of Excellence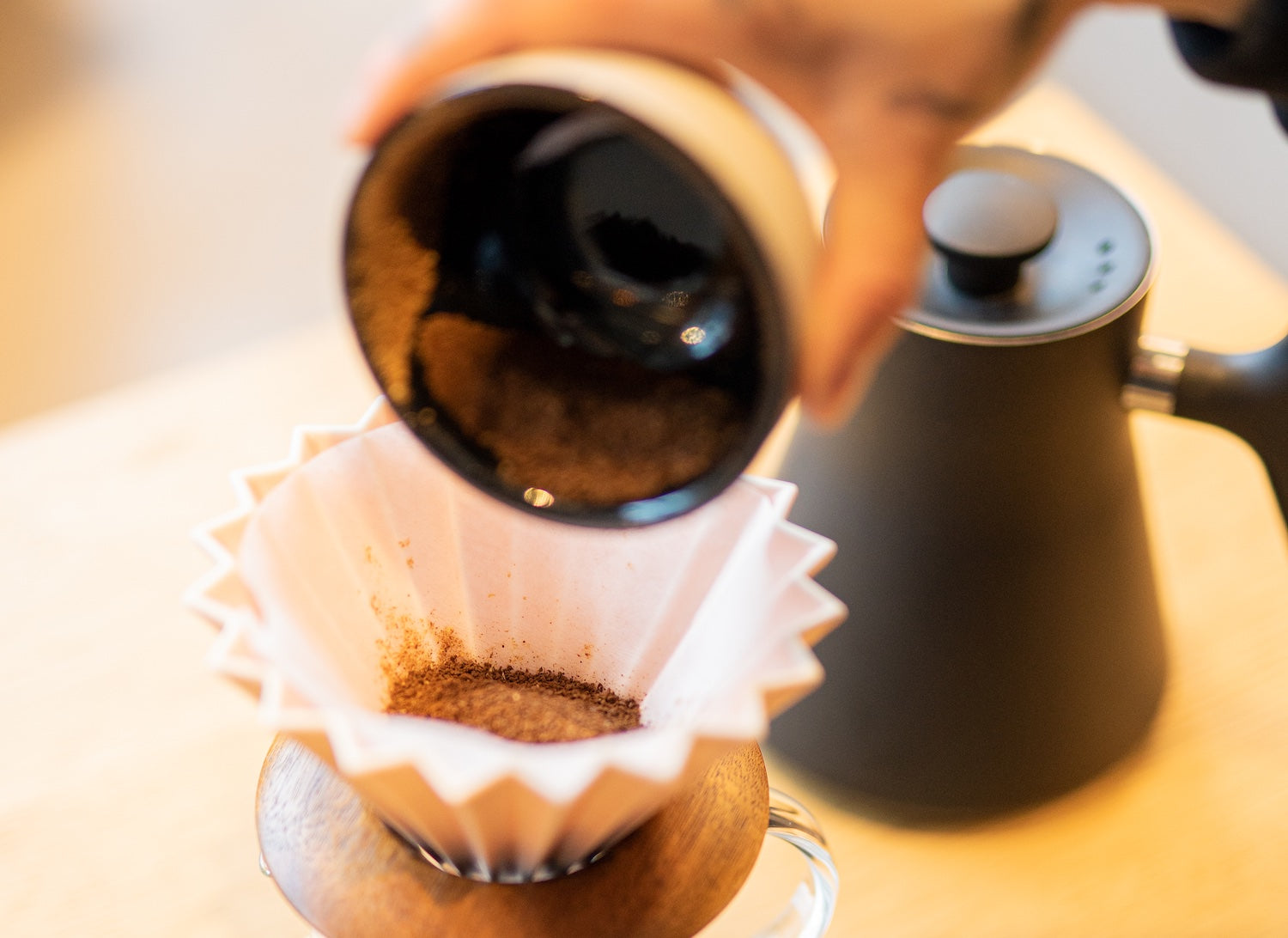 Bloody Good Filter
Coffee is a fruit which is naturally acidic and contains many sugars. We roast our filter coffees to bring out this acidity and develop the natural sweetness.
In developing a profile for a filter roast, our roasting team takes a light-handed approach, roasting much more gently than in an espresso roast. Here, the aim is to respect and highlight the natural flavours of the coffee itself, and to let its terroir shine through.
Simply order your favourite coffee online.
Sustainably grown
Carefully grown and processed by our partners.
Worldwide shipping
Safe and reliable with DHL. Direct to your door.
Recyclable packaging
There are no mixed materials in our coffee bags, making them easy to recycle.
Pay securely
Choose from several secure payment methods.
Free shipping from €30

Easy, safe and fast delivery with DHL. Free of charge from a €30 order value.

Directly & Fairly Traded

We attach great importance to our long-term relationships, keeping farmers on equal terms.