Coffee Club
Regular price

Sale price

100,84 €

Unit price

403,36 €

per

kg
Roaster's Choice
Our Coffee Subscription that suits you exactly! Choose the delivery rhythm, the amount of coffee, and your favorite roast. In our Filter or Espresso Coffee Club, our roasting team selects a new coffee for you every month.
Not only do you save on shipping costs, you also save an average of €2-3/ 250g bag, because all the varieties from the subscription are also available from us on a regular basis.
Grind Size

If you don't have a grinder at home, we'll be happy to grind the coffee to your specifications. Just click on your preparation option above or order whole beans.

Find the right grind. You can get the most out of your coffee by grinding your beans just before brewing. Take a look at the equipment selection if you are interested in a grinder.

You can also select a grind level in each product if you want us to grind the beans for you. We use a Mahlkönig EK43 for this.

Frenchpress and Aeropress are ground on the same setting.
Cultivation

Cultivated with love by great farmers. 100% Arabica coffee, harvested when ripe and carefully processed. Sustainable and fairly traded.
Shipping

Freshly roasted, packed and shipped with DHL to your home. Free!
Packaging

Our standard bags contain 250g and are 100% recyclable. No mixed materials.
Brewing

Take your tried-and-tested recipe as a starting point for this roast, or get help from our Brew Guides.
Scoring Card

The coffee cherry can develop up to 1,200 different natural flavours. Depending on location and variety. Learn to understand the flavours in coffee with the Scoring Card. Grade your coffee by filling out your Scoring Card.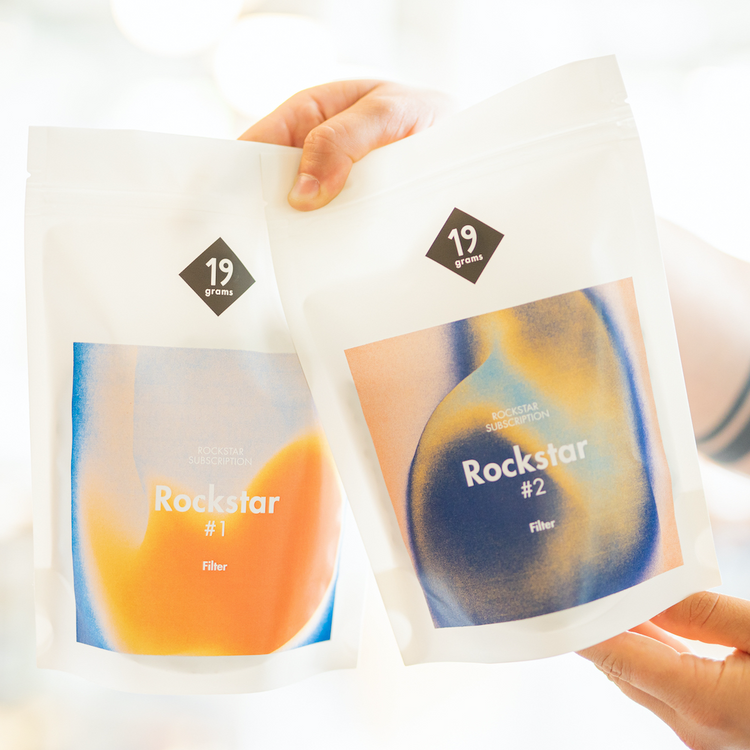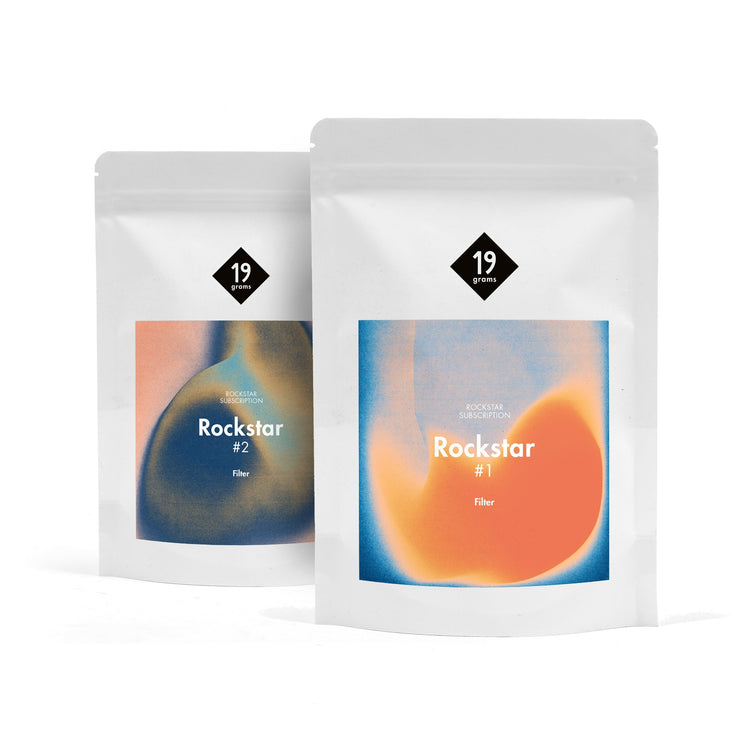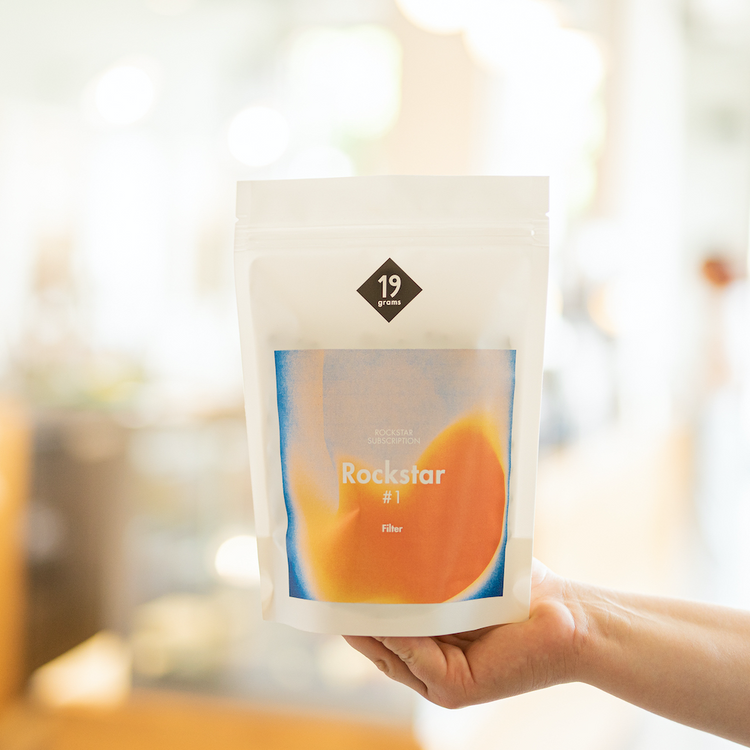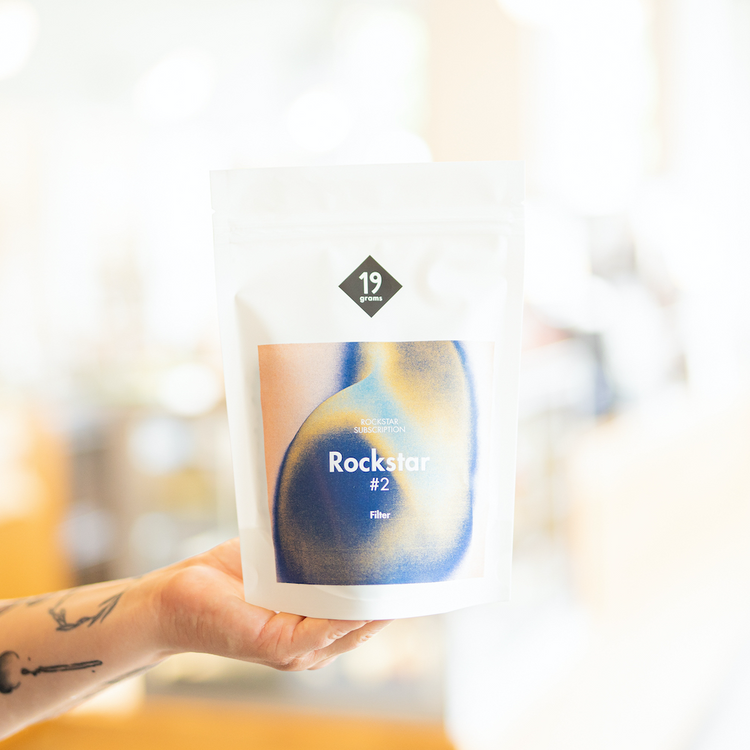 FAQ about the Rockstar Coffee Club
How does the Rockstar subscription work?

The Rockstar subscription is sent every month with 2 x 250g bags. The shipment takes place on the 15th of the month.
What are Rockstar coffees?

Rockstar coffees are coffees that are rare in one way or another: It can be a geisha coffee, for example, or another variety that is difficult to grow and has an excellent flavour profile. Rockstar coffees are coffees that are rare in one way or another.
Where can I find the coffee information for Rockstar coffees?

You can access the coffee info by scanning the code on the coffee label or using this link.

There you will also find info from coffees from past editions.

.
What coffees are coming to Rockstar Subscription in the next few months?

July #1 Mzuzu Geisha, Malawi #2 Santa Juana COE, El Salvador August #1 Sonora Geisha, Costa Rica #2 Don Martin Geisha Enano, Costa Rica September #1 Yaye Geisha Anaerobic, Ehtiopia #2 Los Azacuanes Geisha, El Salvador
When will the subscription be sent?

This subscription is shipped monthly from the 15th onwards: cut-off is the 15th at 11.59pm. If you order after that, your coffee will be shipped the next month.
How much coffee do I get with each delivery?

Every month, you'll receive 2 x 250g of the best coffees in the world.
Is there a minimum term for the Rockstar subscription?

The minimum duration of this subscription is3 months.

This way, we can plan better with our partners in Origin and bring you the best coffees in the world.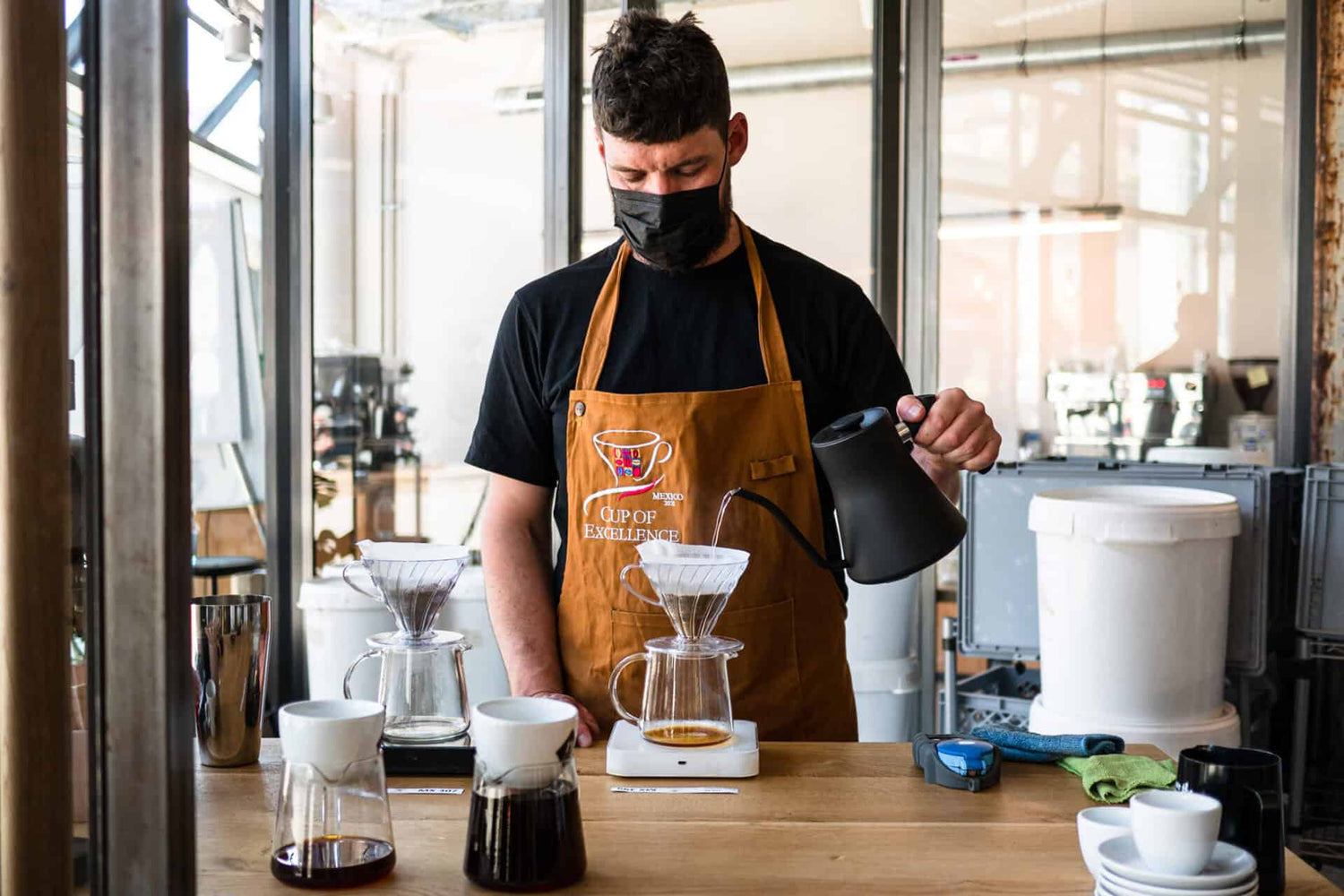 Bloody Good Rockstar
Coffee is a fruit with many natural fruit acids. We roast our coffees to bring out these acids, but also to bring out the sweetness. When our roasters develop a flavour profile for a filter coffee, they make sure to use a slightly lower temperature. In our coffees, we bring out the natural flavour profile of each variety, but also of the terroir of Origin.
Simply order your favourite coffee online.
Sustainably grown
Carefully grown and processed by our partners.
Worldwide shipping
Safe and secure with DHL. To your home.
Recyclable packaging
No mixed materials in our coffee bags, therefore easy to recycle.
Safe Payment
Choose from various secure payment methods.
Quick view

Rockstar Coffee Club

Regular price

Sale price

33,61 €

Unit price

67,22 €

per

kg
Quick view

Third Wave Water

Regular price

Sale price

16,72 €
Quick view

Scoring Card

Regular price

Sale price

0,42 €
Quick view

Hario V60 Plastic Filter

Regular price

Sale price

6,64 €
Quick view

Hario V60 Paper Filter

Regular price

Sale price

6,64 €
Get the most out of the Rockstars
Enjoy the Maximum!

Free shipping from 30€

Easy, safe and fast delivery with DHL. Free of charge from 30€ order value.

Direct & Fair Trade

We attach great importance to long-term relationships. With the farmers at eye level.