Meet Diego and his family from Hacienda Sonora
Alberto Guardìa has been growing coffee for over 50 years. His family farm - with the melodious name Hacienda Sonora, is located on the fertile foothills of the famous Poas volcano in Costa Rica's West Valley. It is largely surrounded by untouched virgin forest. The preservation of the rainforest is very important to the Guardìa family. That is why they simply let it grow and in it their coffee plants. The coffee trees ripen excellently under the protective roof of the shady trees: they receive enough moisture to develop optimally. A Pelton turbine powered by the water power of a stream is used as the energy source for the entire finca. This raging, beautiful body of water supplies the entire finca with '100 % green energy'. We have known the Guardìas for several years now and are happy to have met such an exceptional family that grows unique coffees every year with understanding and love for nature.
Processing in Costa Rica
At Hacienda Sonora, there is a lot of experimentation. The great responsibility of the farmers here lies not only in the cultivation and thus in the correct agricultural culture, but also in the further development of processing methods. Well-known and popular processing methods for coffee are the washed and the "natural" method. However, more and more anaerobic methods are being tried, i.e. fermentation of coffee beans in tanks. These can be open (aerobic) or closed (anaerobic). Depending on how long the coffee beans are exposed to fermentation, their flavor profile varies. Not only Diego from Hacienda Sonora, but also his neighbor a few kilometers away in Tarrazú, farmer Don Martin, is a master of this craft. Do you already know the 777 process? It was developed by Don Martin himself and is very much appreciated by us. Head roaster Anthony especially likes to taste these coffee lots.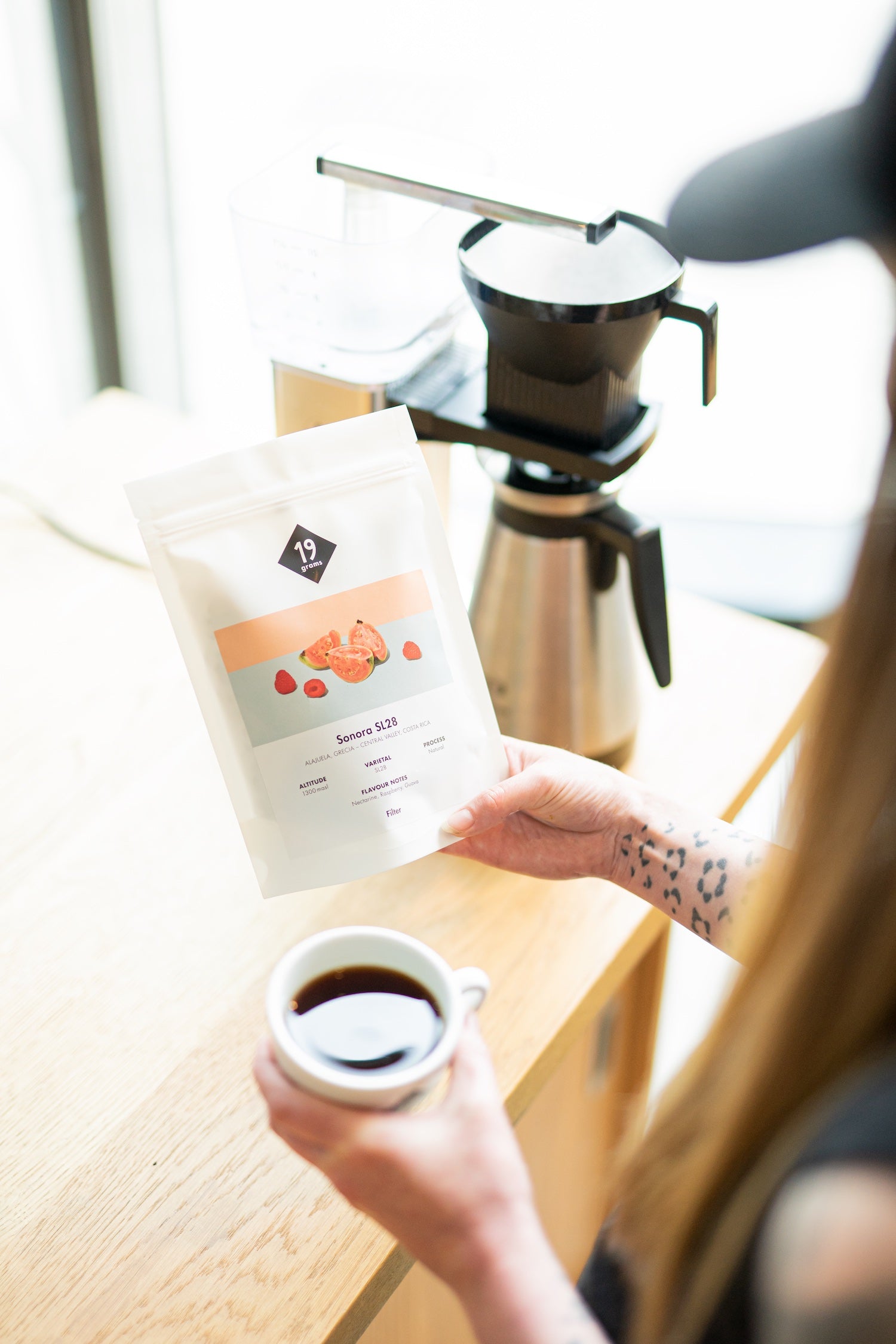 Cultivation of new varieties
Costa Rica offers a unique flora and fauna.This combined with the nutrient-rich volcanic soil at high altitude provide great conditions for growing coffee plants. The SL28 variety - developed at Scott Laboratories - from Africa also develops special notes on the soil of Costa Rica. This lot was grown by Diego Guardia at the Hacienda Sonora. An unusual step to cultivate new varieties from other countries. But incredibly successful. Head roaster Anthony provided a light filter profile for the beans.
Discover new varieties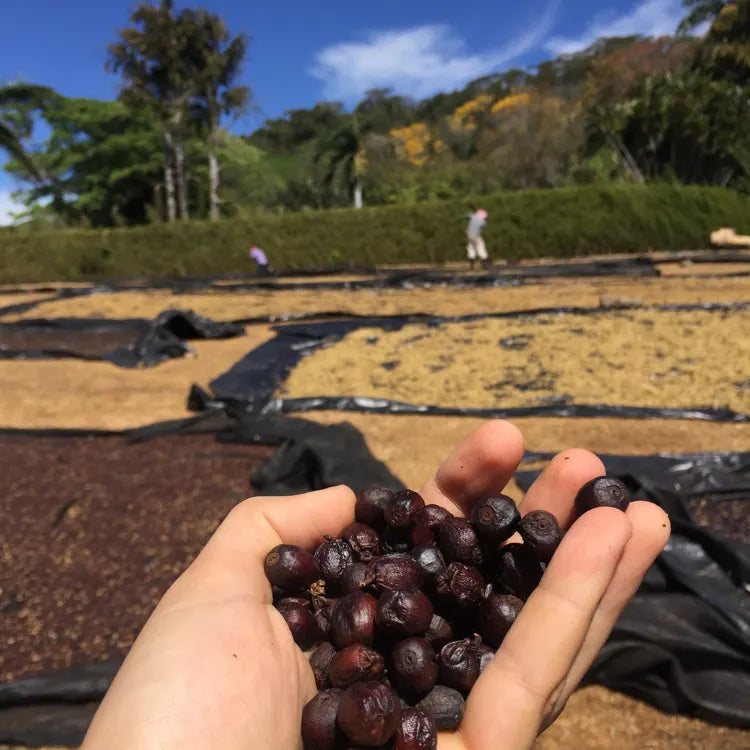 Geisha from Costa Rica
The Geisha variety is a wild variety from Ethiopia. The variety became famous in Panama when it broke all records at an auction in 2005: a lot from the La Esmeralda farm won the "Best of Panama" competition. Since then, it has become more popular every year. In 2020, the record price of $1,300/500g was achieved in an auction. The variety has since been grown in most coffee countries and produces extremely complex cup profiles. The Geisha variety develops exciting flavour profiles due to the volcanic soil of Costa Rica. Complex fruity notes of stone fruits meet strong sweetness and a floral, light finish. Both Hacienda Sonora and Don Martin of Finca La Chumeca grow Gesisha coffees. But the processing methods differ greatly and make for widely varying cup profiles.