Pre-order phase
From 1 September you can pre-order the 19grams coffee advent calendar. All calendars are shipped from 1 November, so yours will be freshly roasted and with you in time for 1 December.
The most delicious Advent EVER is just a few clicks away!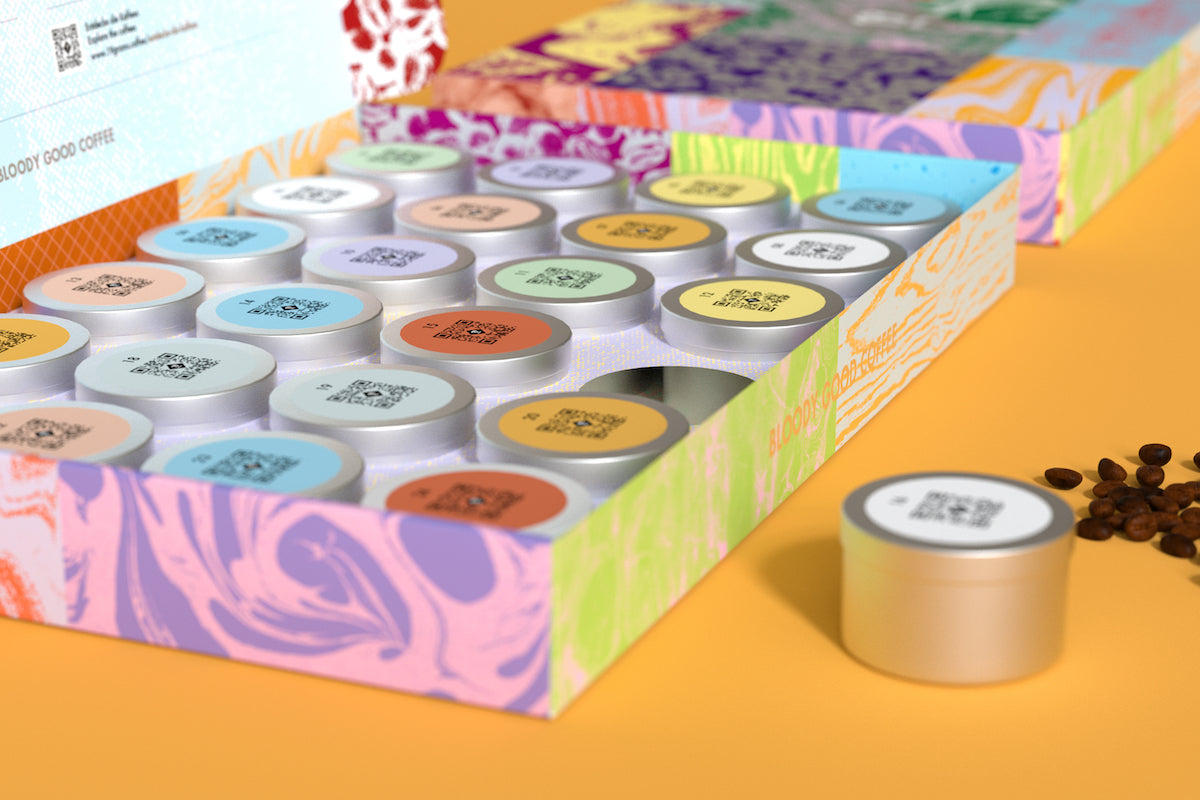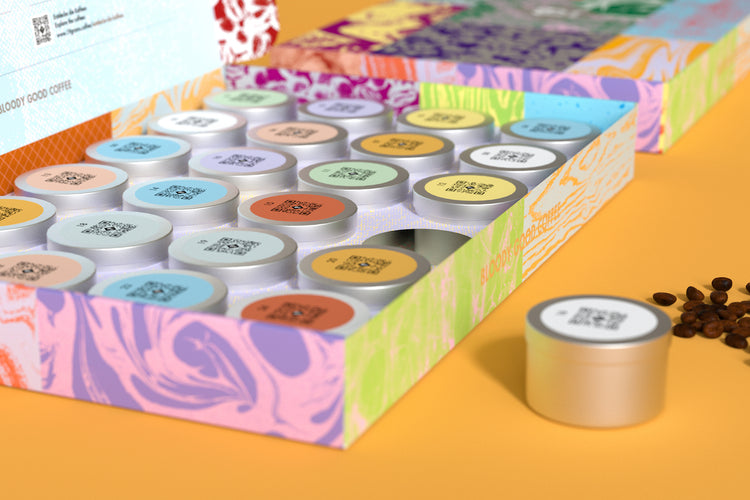 Filter Roast
The filter roast is roasted slightly lighter and is thus ideally suited for preparation with all hand filters and automatic filter machines, including the Aeropress, Chemex, Kalita or Melitta filters and Hario and Origami filters.
GO TO FILTER ROAST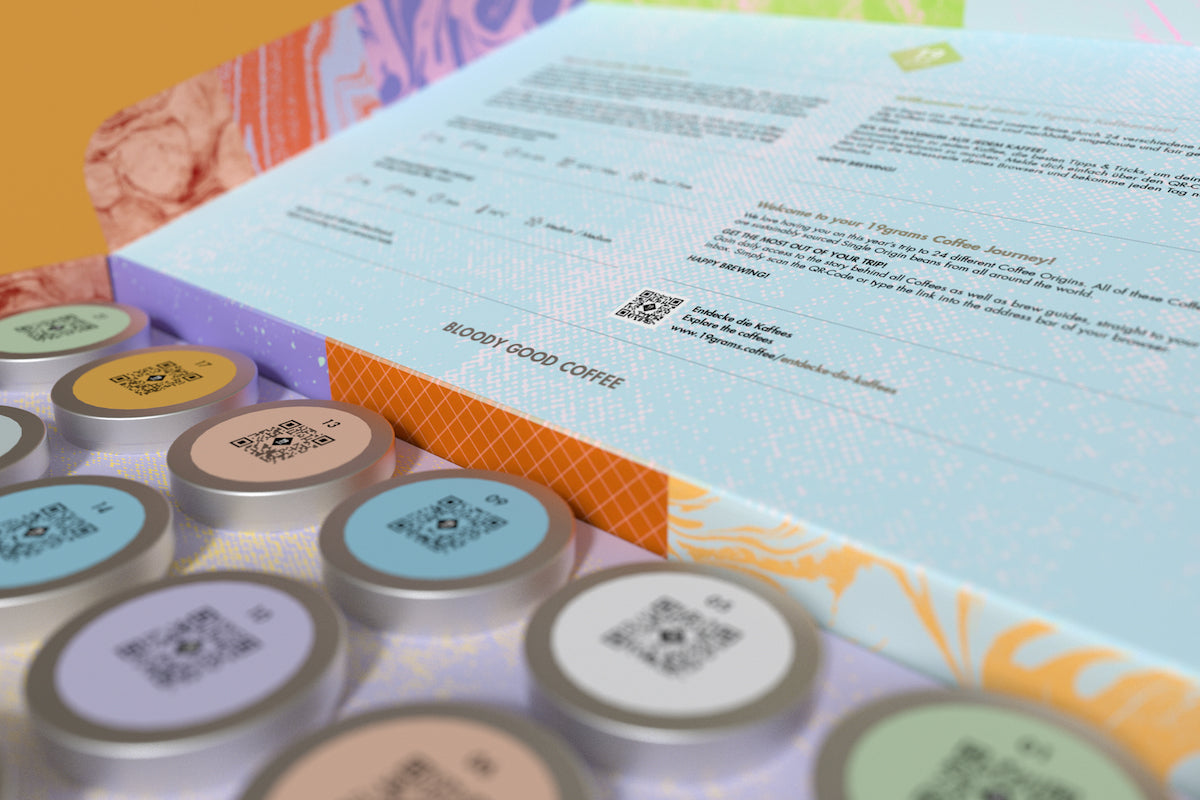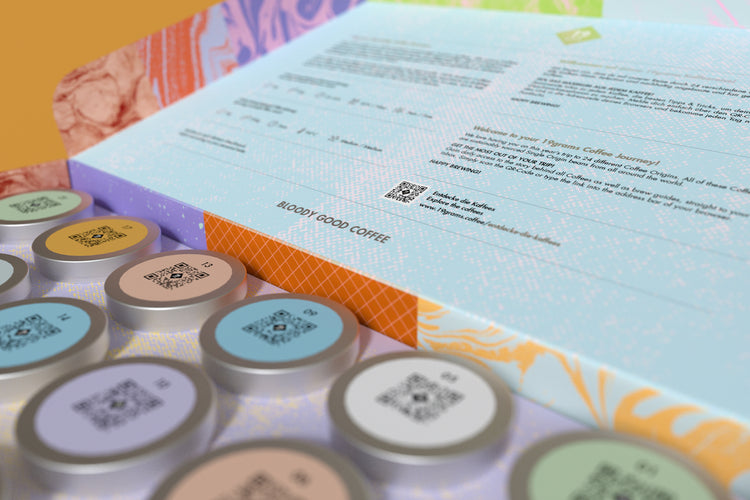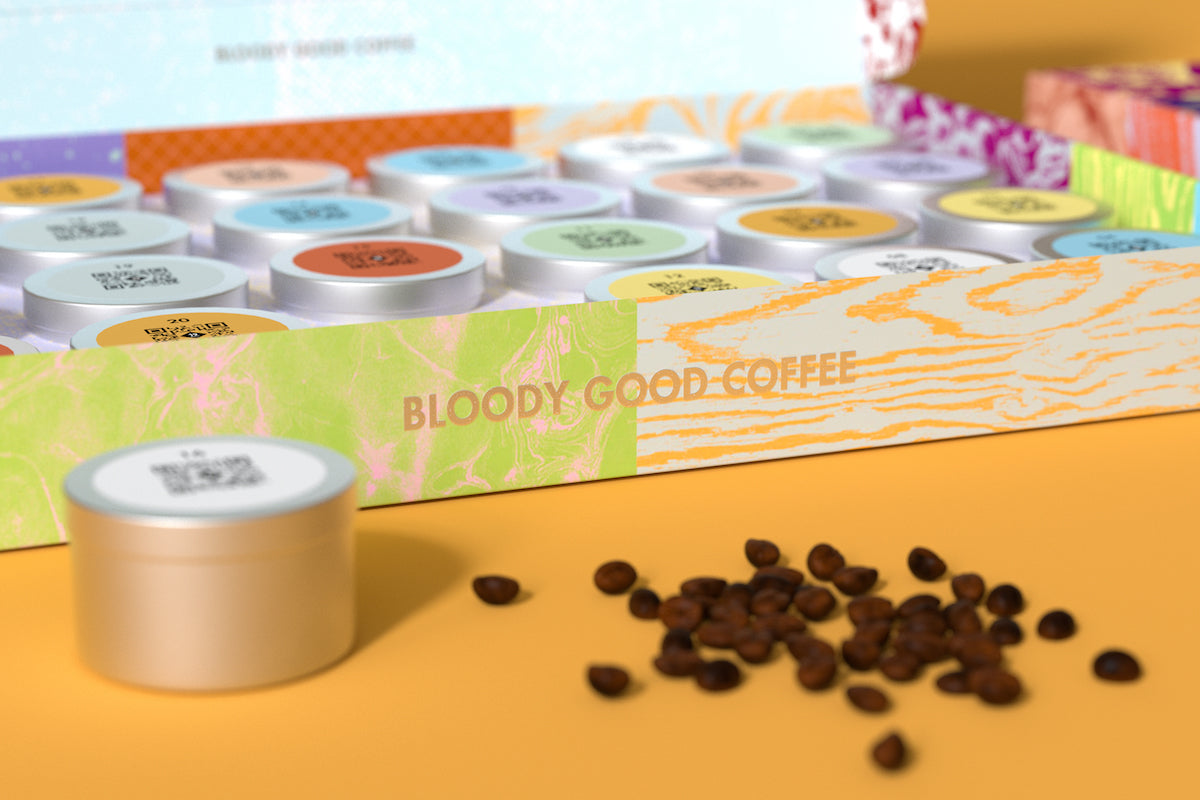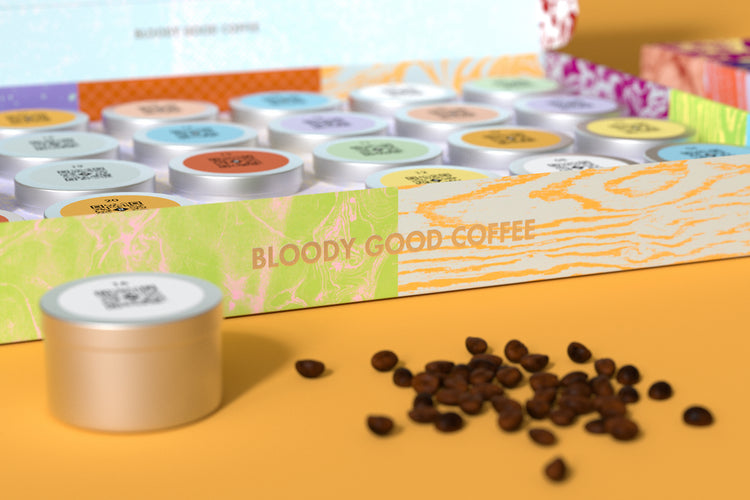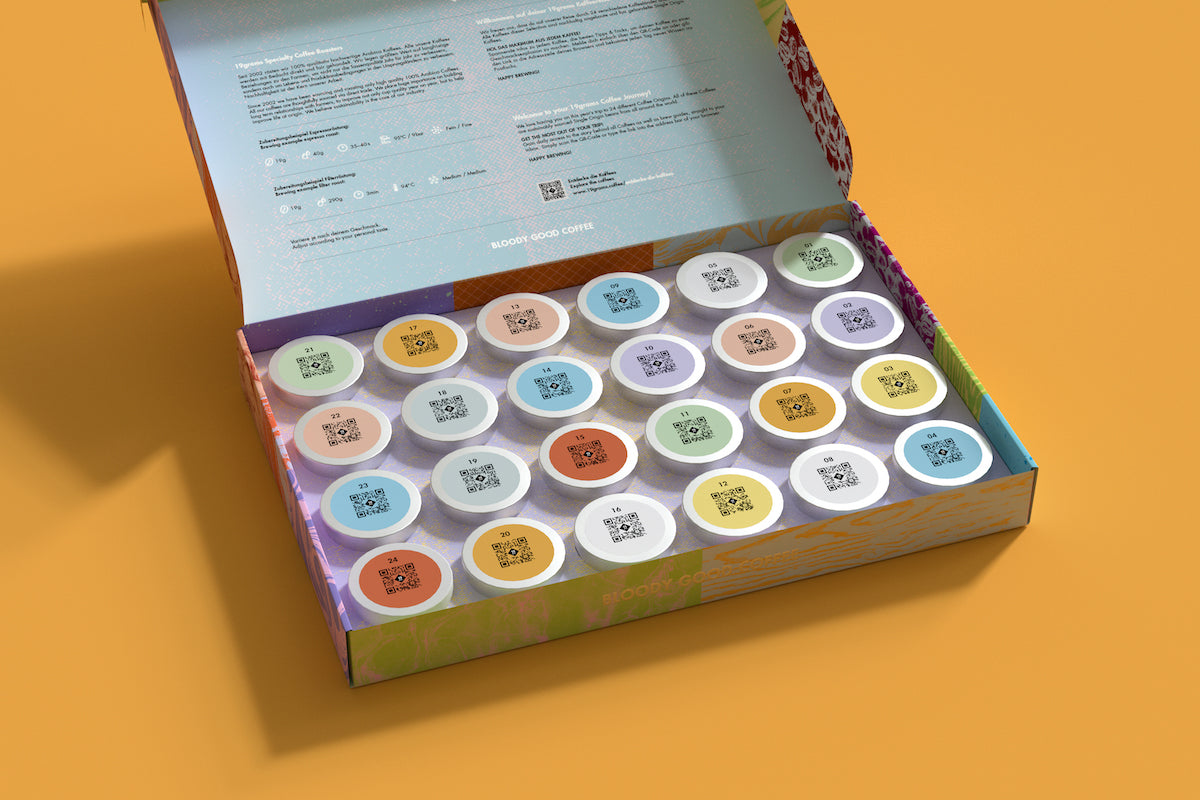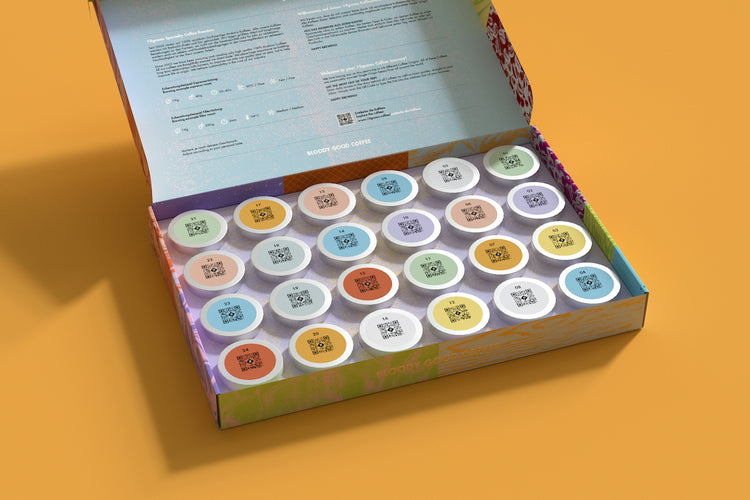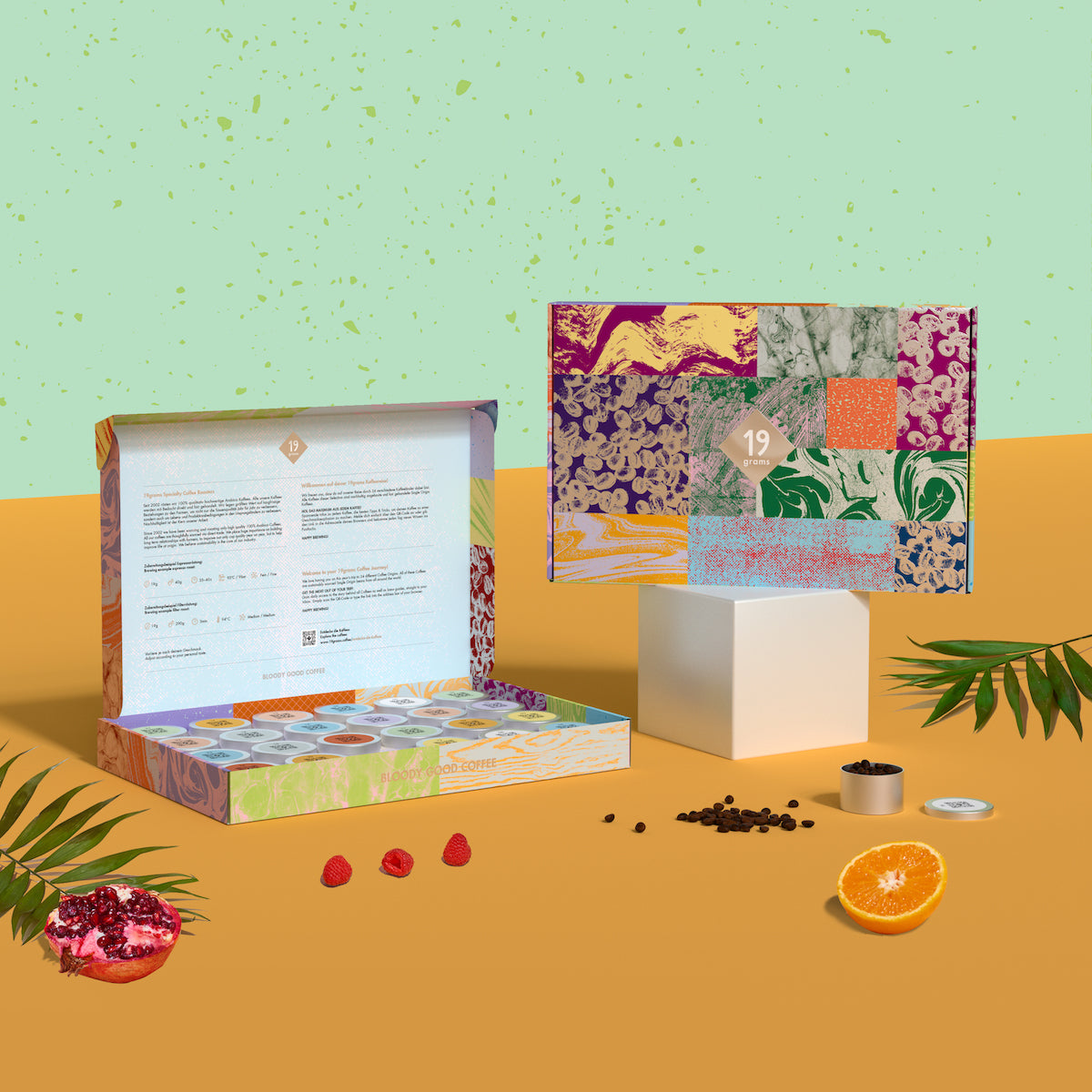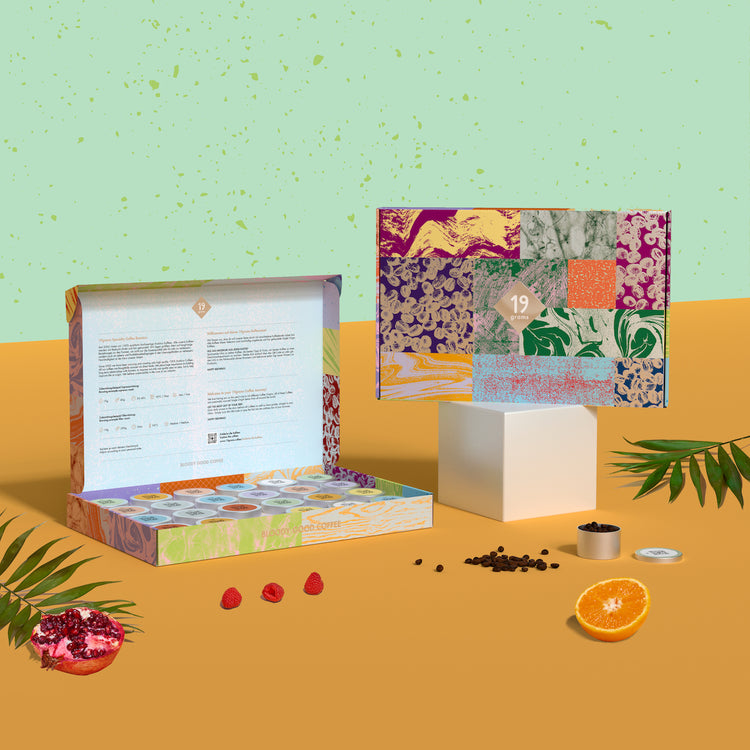 Espresso Roast
Espresso roasting is ideal for all preparation methods that have a short contact time between water and coffee: Bialetti, Aeropress espresso, portafilter and Nanopresso.
To Espresso Roast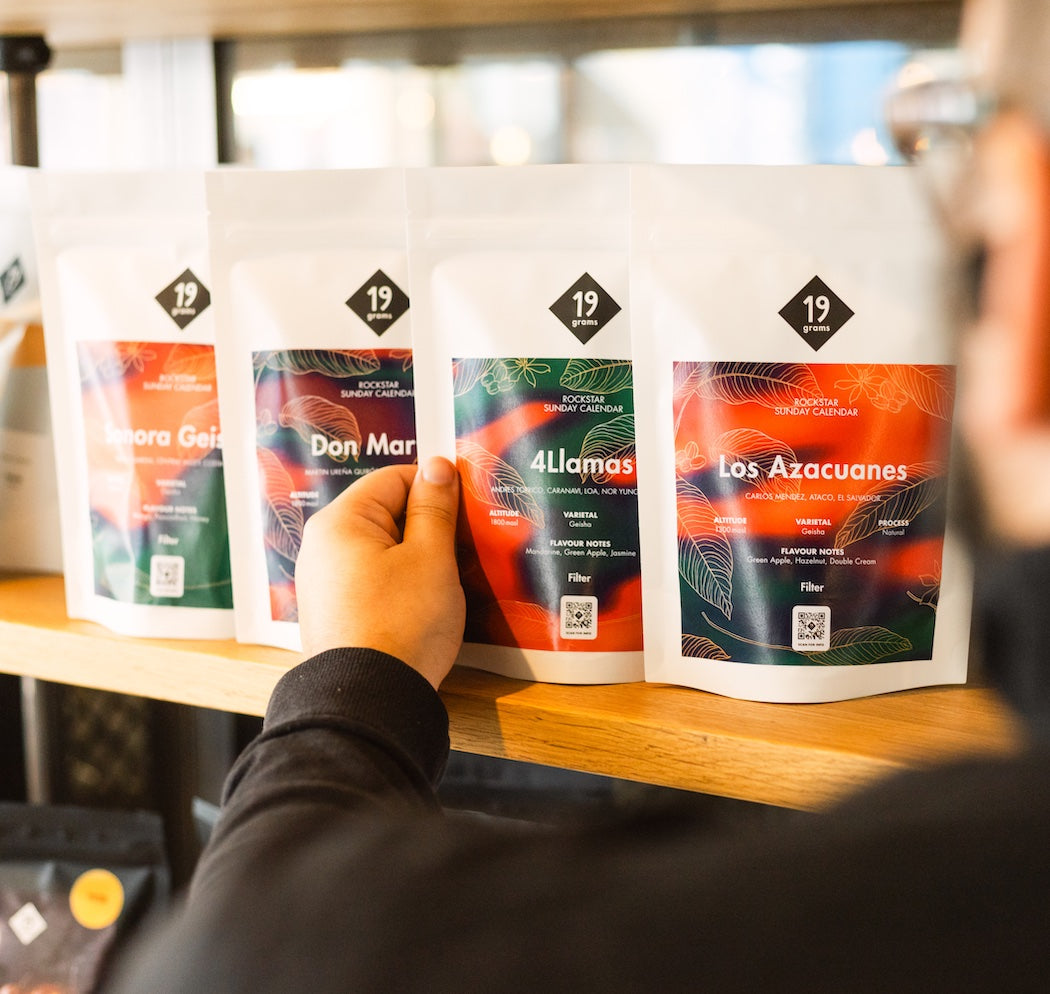 Deine Rockstars im Advent!
Vier ultimativ herausragende Kaffees kommen im Dezember in deine Tasse: Der Rockstar Kalender kommt mit dem Los Azacuanes Geisha, 4Llamas Geisha, Don Martin H17 und Sonora Geisha. Nur als Filterröstung!
JETZT SICHERN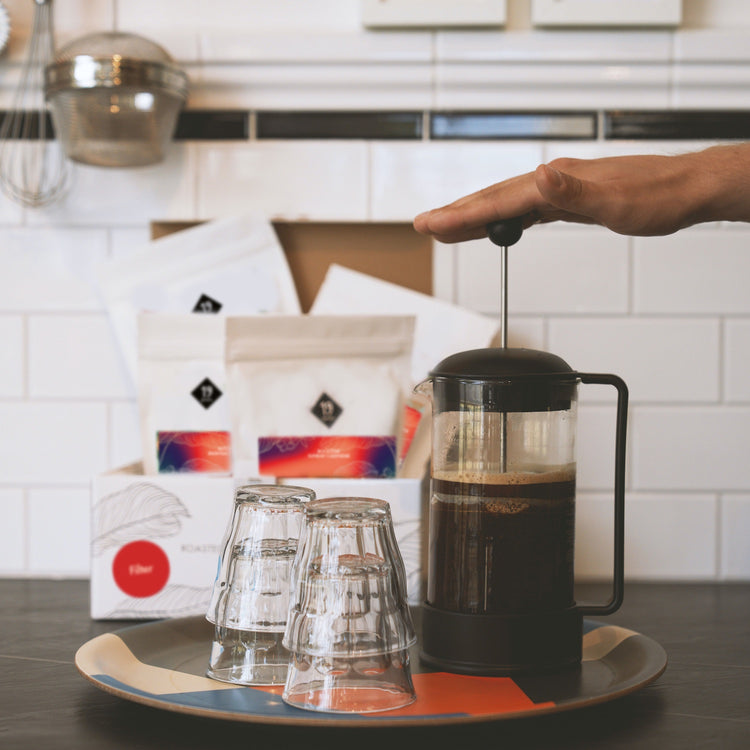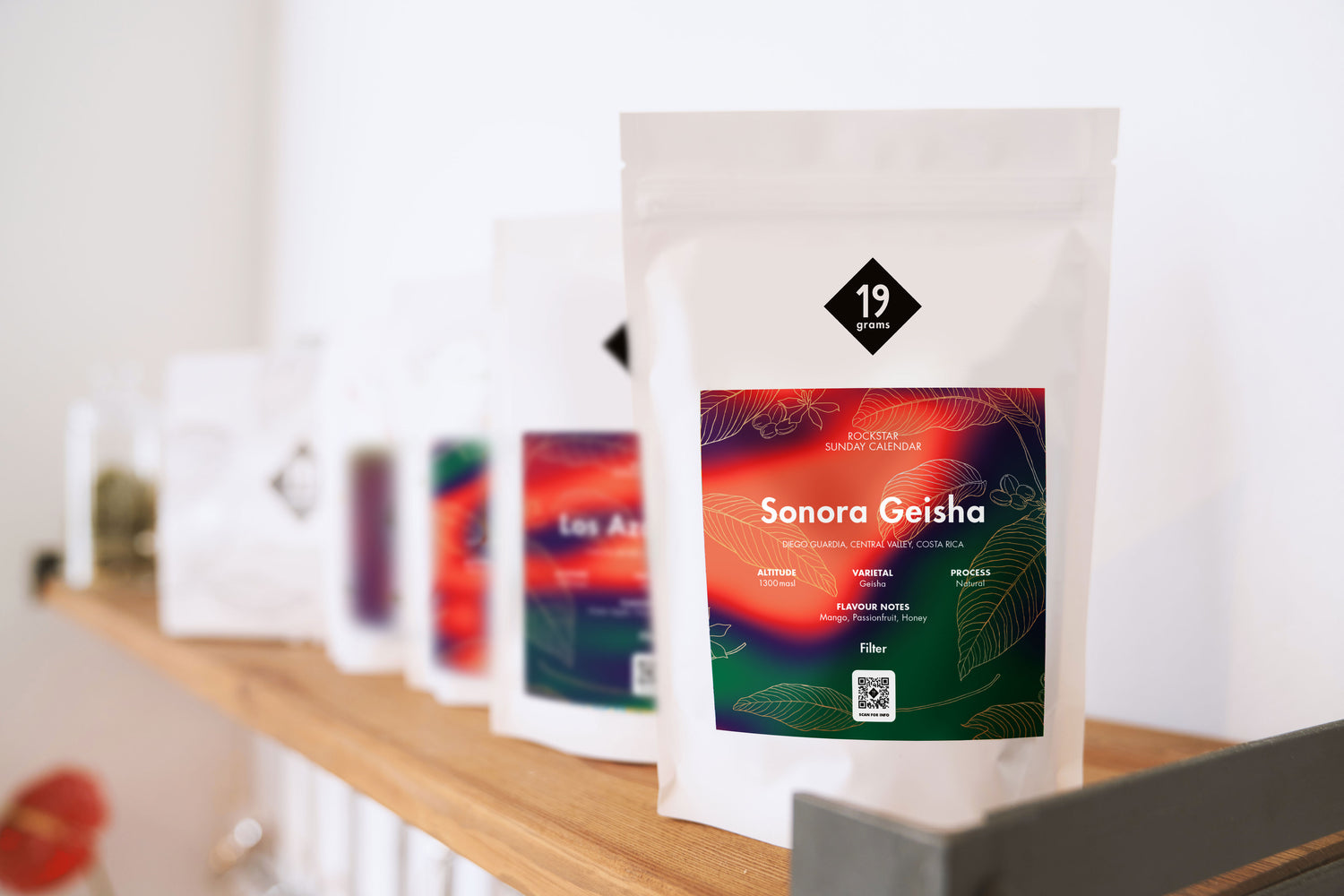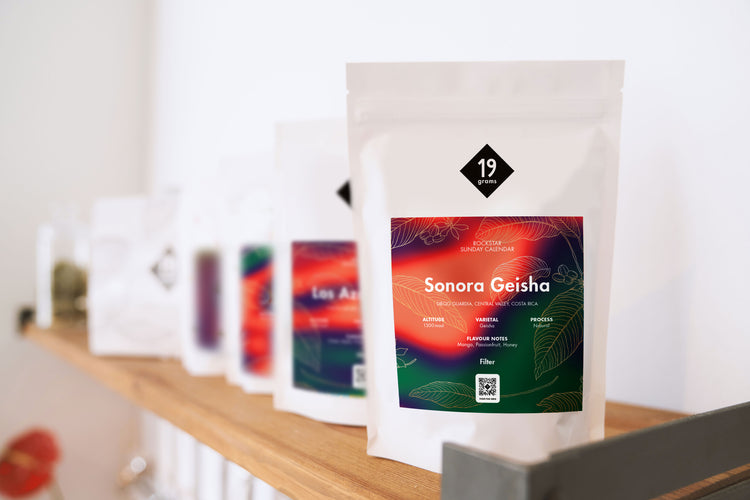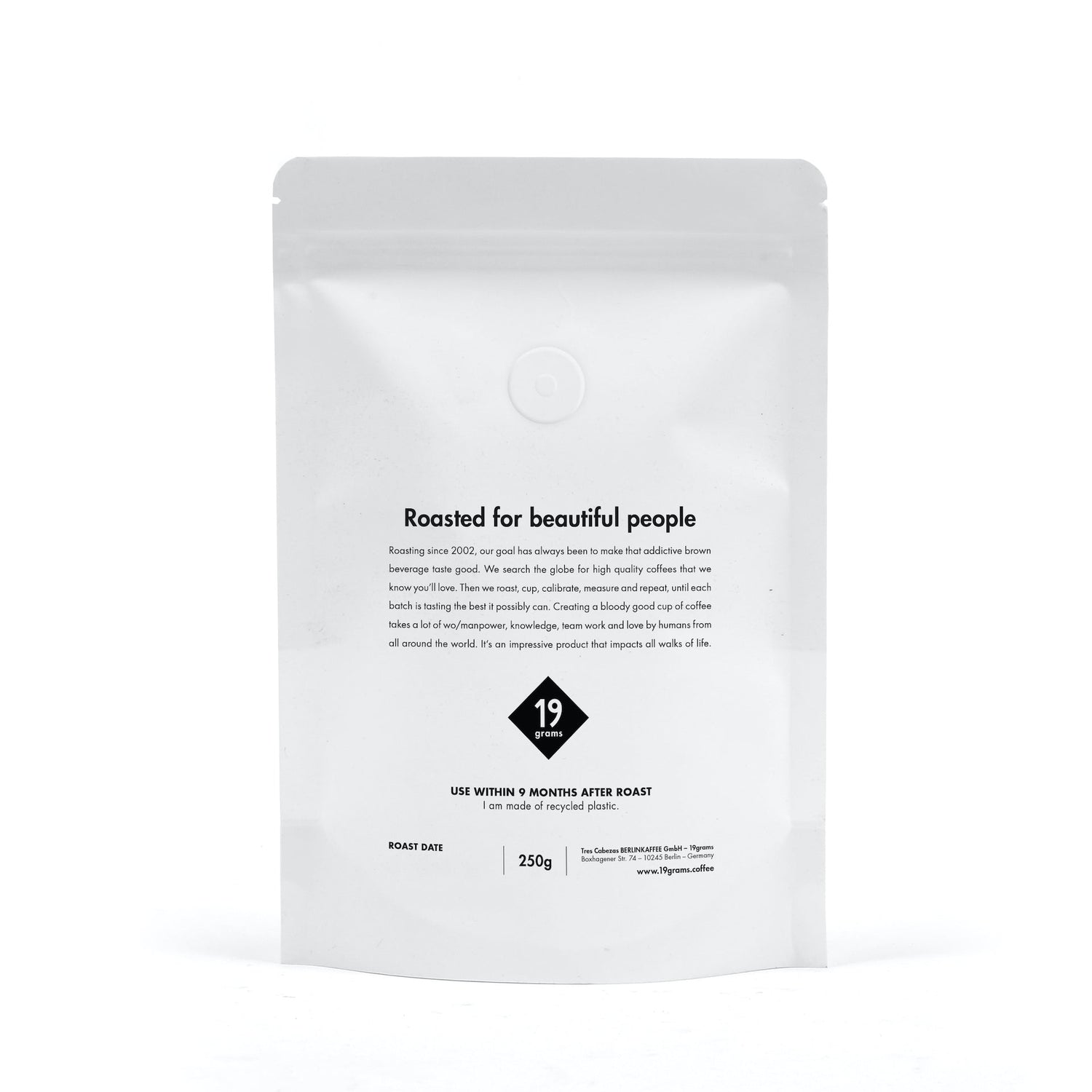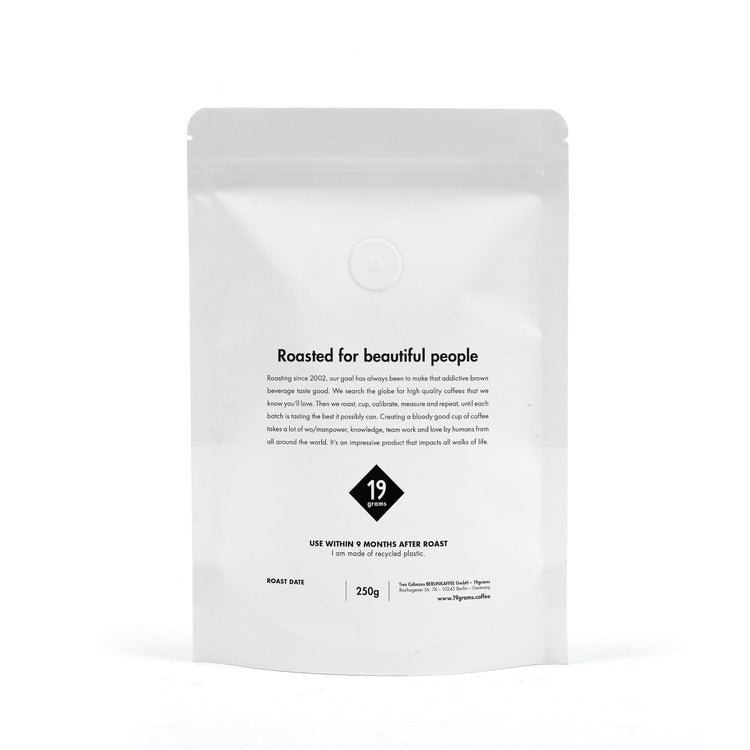 Sunday Advent Calendar
Regular price

Sale price

$85.00