Shantawene Anaerobic - Ethiopia Filter
Mango, Blueberry, Strawberry
Regular price

Sale price

18,40 €
Shantawene Anaerobic is an extremely complex coffee: the rich and intense flavour profile is due to the extended fermentation, as the cherries are completely fermented, this increases the fructose content during processing so that the beans later develop the complex, sweet and exciting profile: We taste the sweetness of caramel, tropical acids and a rich intense mouthfeel. Our roasters describe the finish as tropical-complex.

Choose your grind

If you don't have a grinder at home, we'll happily grind your coffee to your specifications. Just select your brewing method above or order whole beans.

Find the right grind. You can get the most out of your coffee by grinding your beans just before brewing. Take a look at the equipment selection if you are interested in a grinder.

You can also select a grind level in each product if you want us to grind the beans for you. We use a Mahlkönig EK43 for this.

Frenchpress and Aeropress are ground on the same setting.
Cultivation

Cultivated with love by great farmers. 100% Arabica coffee, harvested when ripe and carefully processed. Sustainable and fairly traded.
Shipping

Freshly roasted, packed and shipped safely to you by DHL.
Packaging

Our standard bags contain 250g and are 100% recyclable. No mixed materials.
Brewing

Take your tried-and-tested recipe as a starting point for this roast, or get help from our brew guides.
Scoring Card

The coffee cherry can develop up to 1,200 different natural flavours. Depending on location and variety. Learn to understand the flavours in coffee with the Scoring Card. Grade your coffee by filling out your Scoring Card.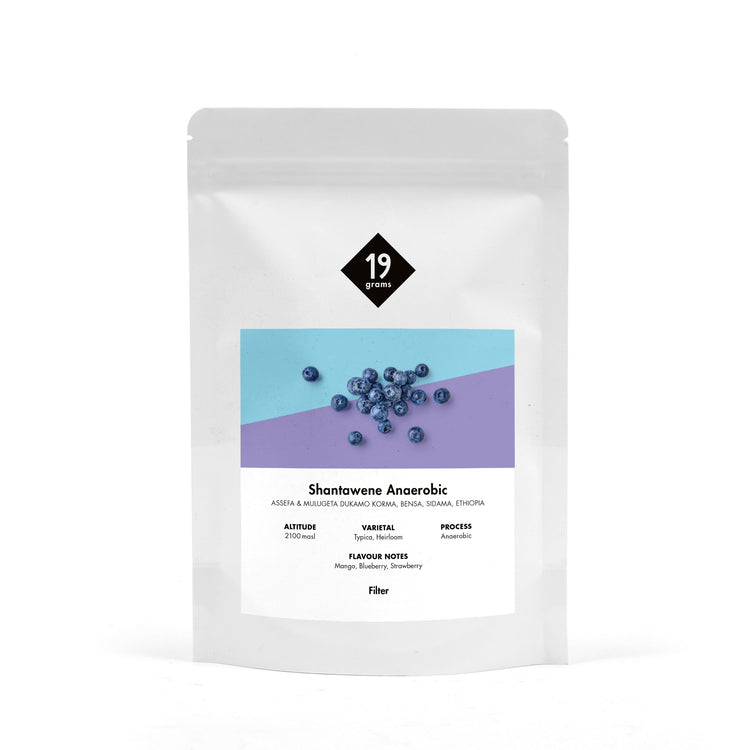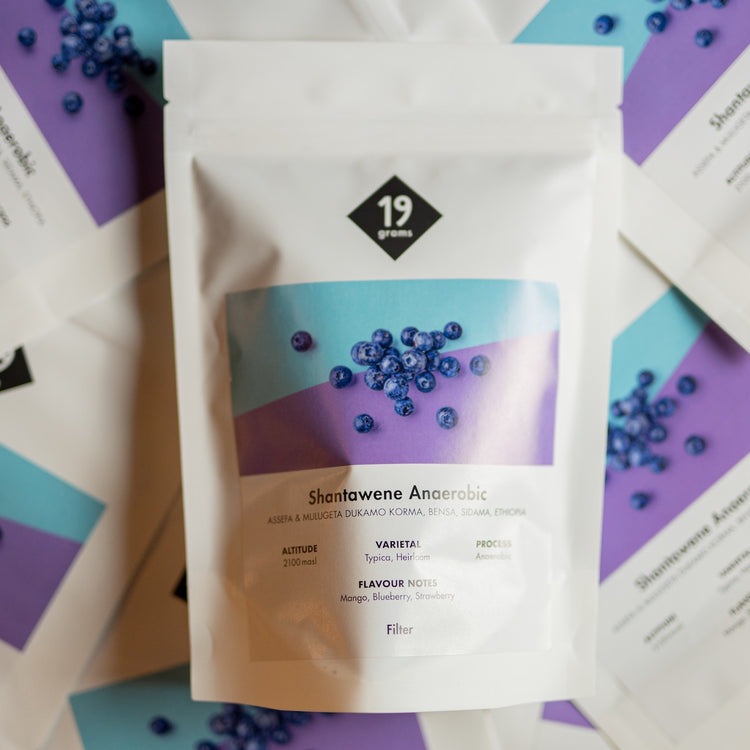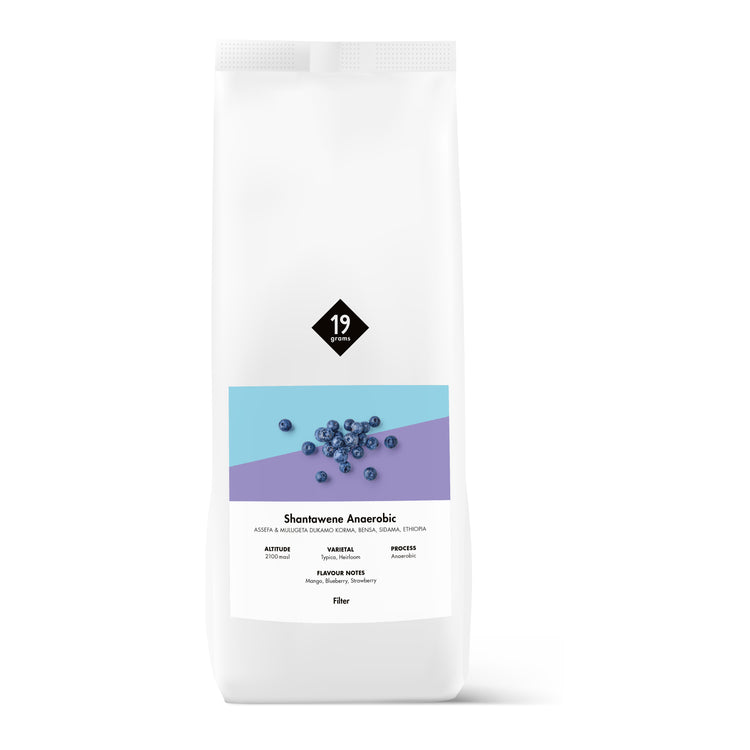 Suitable for filter preparation: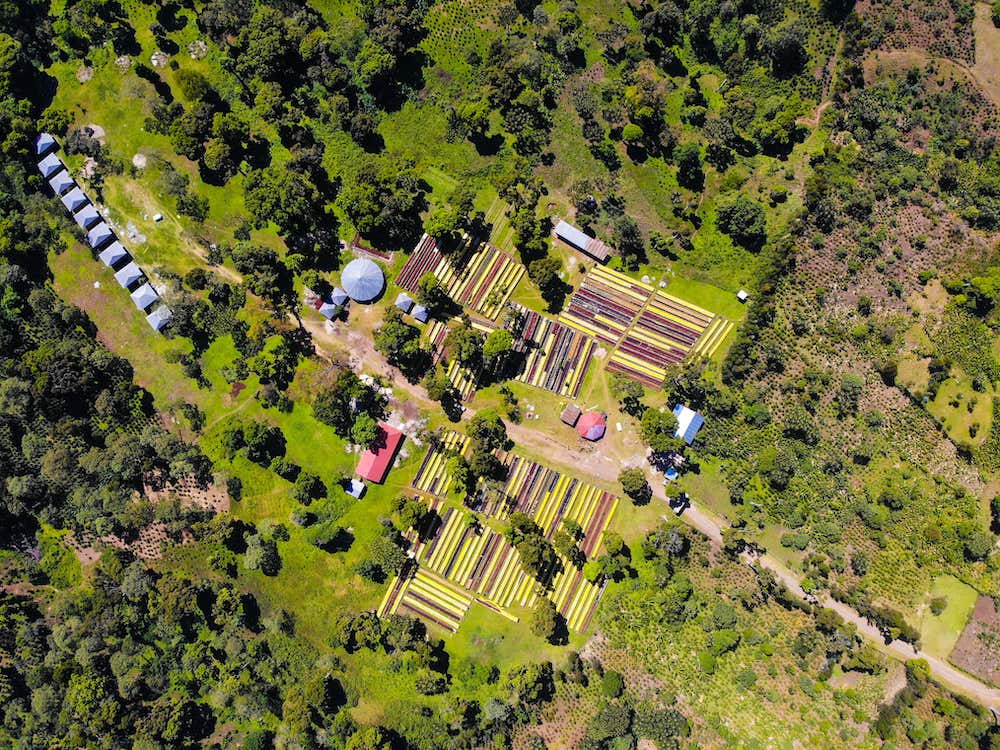 About the coffee
Mango, Blueberry, Strawberry
Score: 90
Sweetness: 5/5 Caramel
Acidity: 3/5 Tropical
Mouthfeel: 4/5 Rich and Intense
Body: 5/5 Tropical and Complex

Variety: Heirloom
Processing: Anaerobic Natural
Harvesting Year: 2021
Drying Time: ca. 10 days

Suggested brew recipe:
16g coffee to 250g water, medium grind size, in about 2:30 minutes.
About the coffee
Ethiopia is the birthplace of coffee. There are between six and ten thousand coffee varieties. In most cases, Ethiopian coffee is sold as heirloom coffee because there are no genetic tests that would allow buyers to distinguish the varieties. Cross-pollination occurs in the wild, which is why the term "Ethiopian Heirloom" exists as a collective term. This coffee has been processed naturally and impresses with a particularly fruity flavour profile.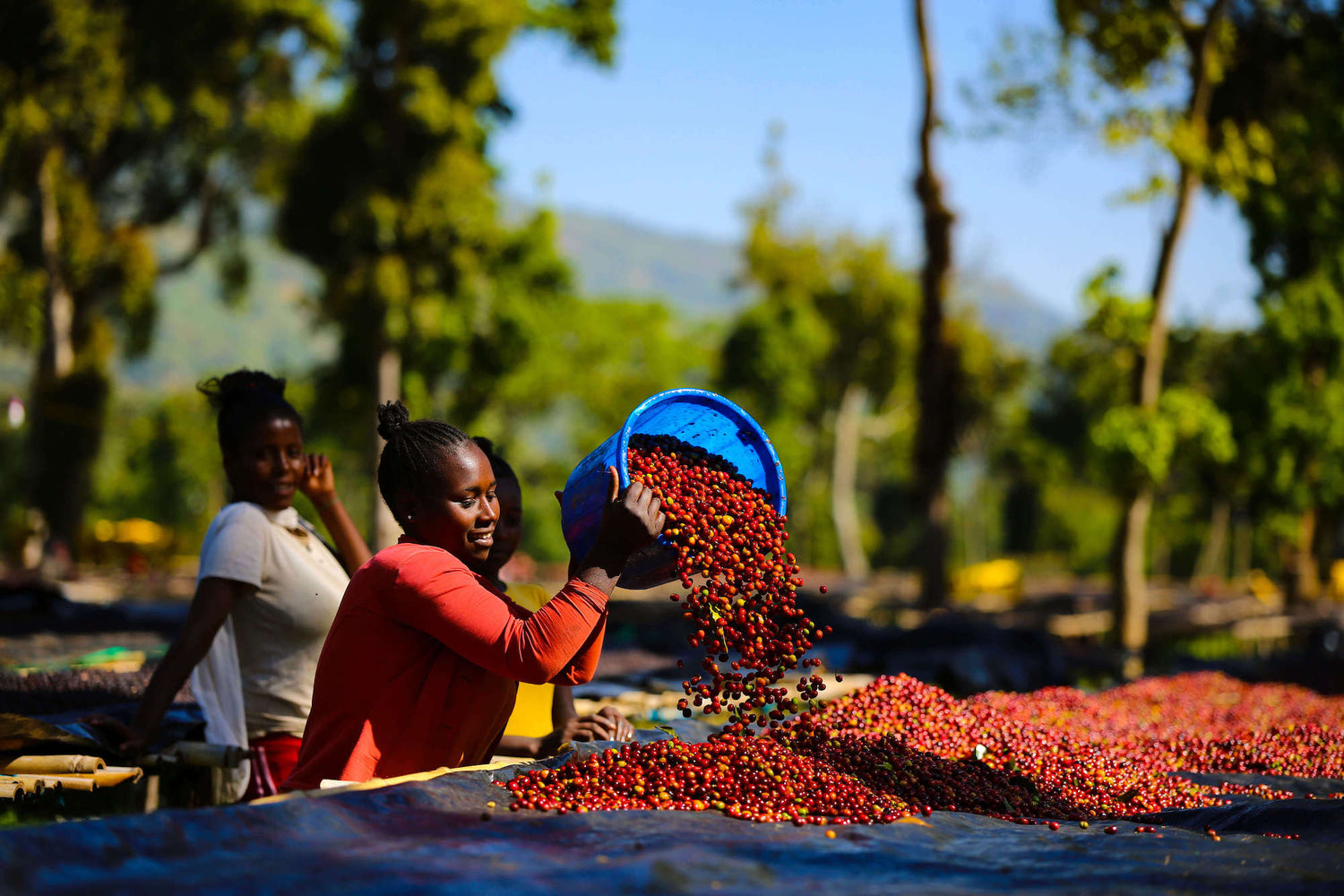 The Farm | Gatta Farm
The Gatta farm enjoys organic, UTZ and Rainforest Alliance certifications.

Relationship: new partner
Producer: Assefa & Mulugeta Dukamo Korma
Type of Farm: Family Business
Region, Country: Shantawene, Sidama, Ethiopia
Altitude: 2100 masl
Soil type: Clay and Sandy Loam
Fertilisation method: organic
Shadow Type: Forest
Processing location: Gatta Drying Station
Number of varieties: Heirlooms
Harvest season: Okt-Jan

Cup of Excellence

About the farm
The Shantawene region, in Sidama in Ethiopia's south-west, is an idyllic corner of the world, perfect for growing coffee. The vegetation is lush and diverse, with many different crops growing amongst the coffees, adding to the sustainability and resilience of the local ecosystem. At an altitude of around 2000 metres, the climate is diverse: sunny and humid days give way to cold nights, which lets coffees ripen slowly, developing complex flavours.

This coffee is from the Gatta farm, which was founded by Mulugeta Dukamo in 2008 while he was working at the nearby Gafisse station. The site was originally a forest, and many of the century-old trees have been preserved, with coffee growing in amongst the lush shade of these majestic trees. The first coffees were planted in 2013, with the drying station coming into operation in 2017 as the first mature harvests came in.

Besides the coffee grown on the farm itself, the station also draws coffee from around 900 surrounding smallholders. The farm also provides training and lodging for many of its workers, who receive fair wages and development opportunities thanks to the high quality of the coffee produced.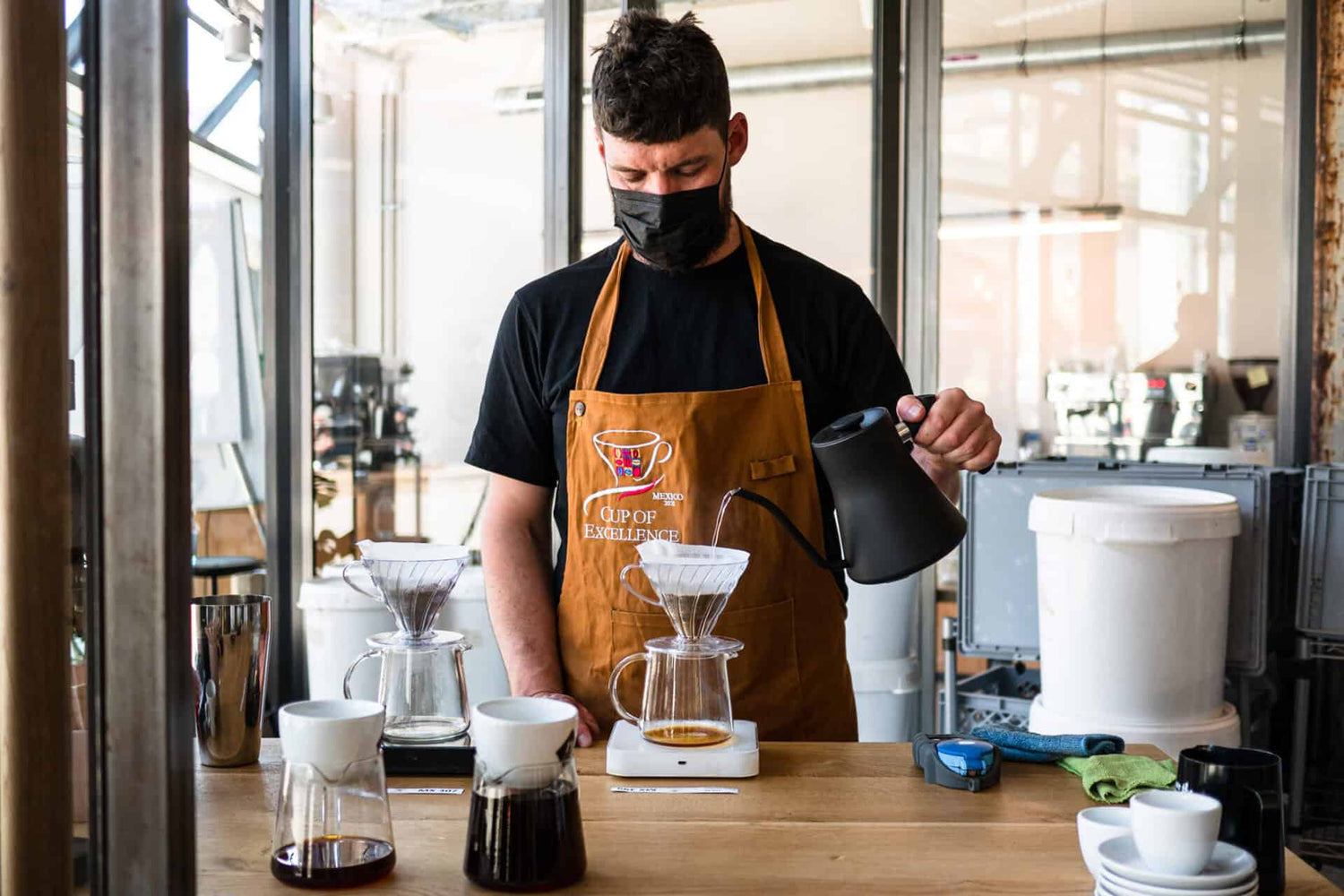 Bloody Good Filter
Coffee is a fruit which is naturally acidic and contains many sugars. We roast our filter coffees to bring out this acidity and develop the natural sweetness.
In developing a profile for a filter roast, our roasting team takes a light-handed approach, roasting much more gently than in an espresso roast. Here, the aim is to respect and highlight the natural flavours of the coffee itself, and to let its terroir shine through.
Simply order your favourite coffee online.
Sustainably grown
Carefully grown and processed by our partners.
Worldwide shipping
Safe and reliable with DHL. Direct to your door.
Recyclable packaging
There are no mixed materials in our coffee bags, making them easy to recycle.
Pay securely
Choose from several secure payment methods.
Free shipping from €30

Easy, safe and fast delivery with DHL. Free of charge from a €30 order value.

Directly & Fairly Traded

We attach great importance to our long-term relationships, keeping farmers on equal terms.