Shantawene Anaerobic - Ethiopia Filter
Mango, Blueberry, Strawberry
Shantawene Anaerobic is an extremely complex coffee. It has a rich and intense flavour profile thanks to the extended fermentation where the fructose content is boosted, developing the complex, sweet and exciting profile. We taste a caramel sweetness, tropical acidity and a rich, intense mouthfeel, with a complex and tropical finish.

Cultivation

Grown with love by great farmers. 100% arabica coffee, picked when it's ripe, processed with care, and fairly traded.
Packaging

The tins in our advent calendar hold 50g of coffee and are free from mixed materials, making them 100% recyclable.
Brewing

Take your tried-and-tested recipe as a starting point for this roast, or get help from our brew guides.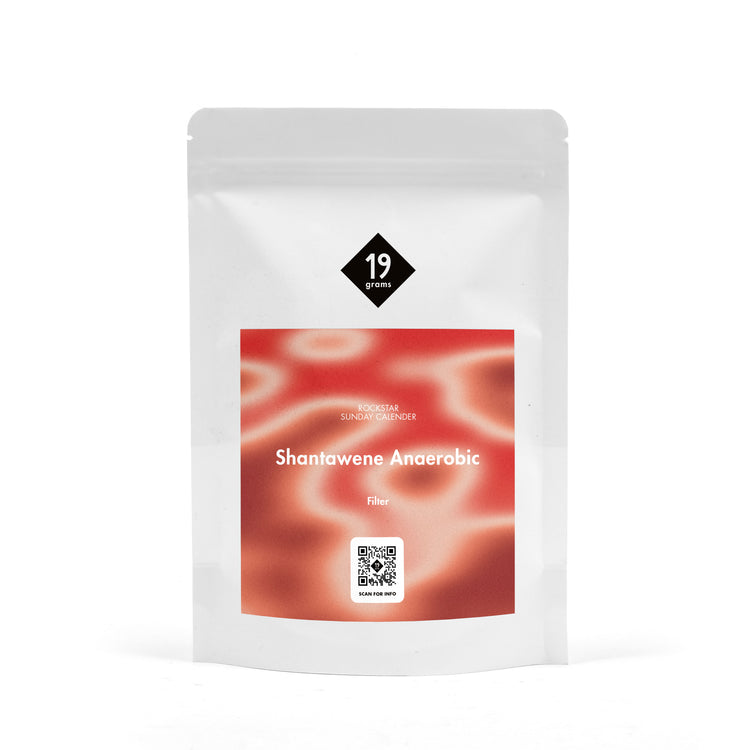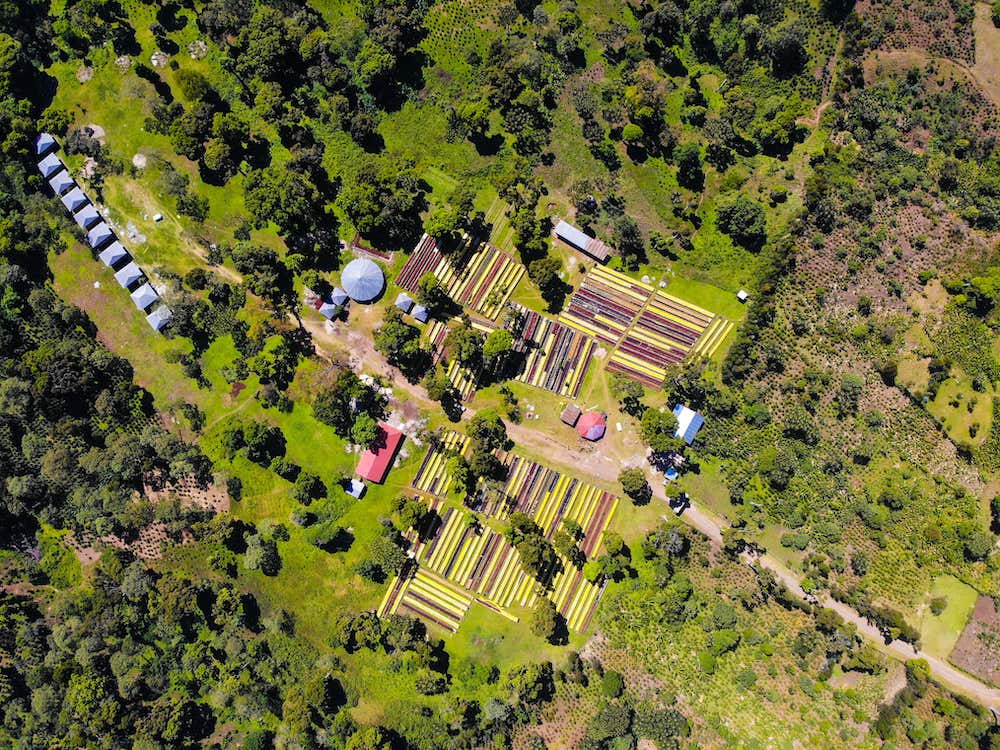 About the coffee
Mango, Blueberry, Strawberry
Score: 90
Sweetness: 5/5 Caramel
Acidity: 3/5 Tropical
Mouthfeel: 4/5 Rich and Intense
Body: 5/5 Tropical and Complex

Variety: Heirloom
Processing: Anaerobic Natural
Harvesting Year: 2021
Drying Time: ca. 10 days

Suggested brew recipe:
16g coffee to 250g water, medium grind size, in about 2:30 minutes.
About this coffee
Ethiopia is the birthplace of coffee. There are between six and ten thousand coffee varieties. In most cases, Ethiopian coffee is sold as heirloom coffee because there are no genetic tests that would allow buyers to distinguish the varieties. Cross-pollination occurs in the wild, which is why the term "Ethiopian Heirloom" exists as a collective term. This coffee has been processed naturally and impresses with a particularly fruity flavour profile.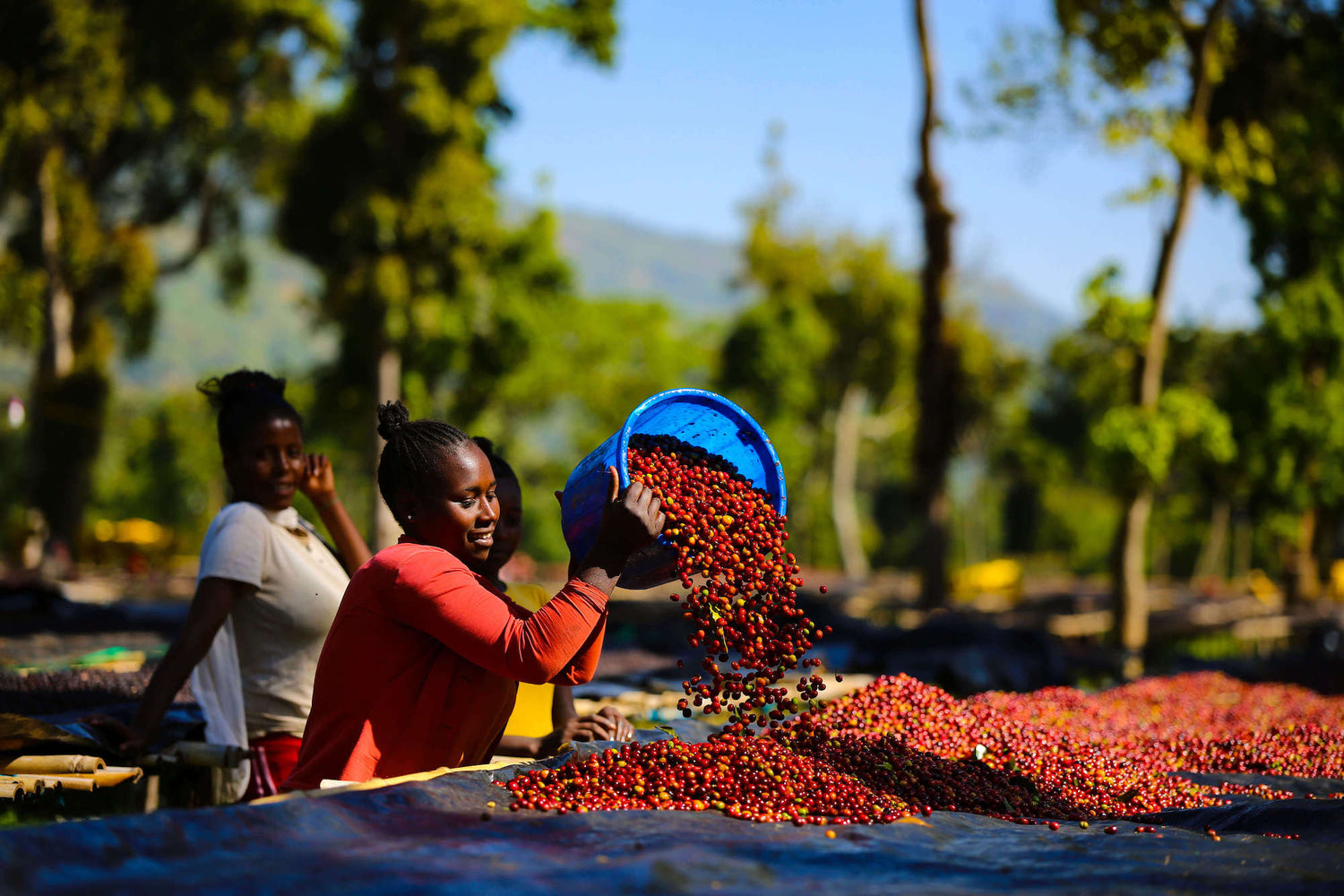 The farm | Gatta Farm
The Gatta farm enjoys organic, UTZ and Rainforest Alliance certifications.

Relationship: new partner
Producer: Assefa & Mulugeta Dukamo Korma
Type of Farm: Family Business
Region, Country: Shantawene, Sidama, Ethiopia
Altitude: 2100 masl
Soil type: Clay and Sandy Loam
Fertilisation method: organic
Shadow Type: Forest
Processing location: Gatta Drying Station
Number of varieties: Heirlooms
Harvest season: Oct-Jan

Cup of Excellence

Simply order your favourite coffees online
Sustainably grown
Carefully grown and processed by our partners.
Worldwide shipping
Safe and reliable with DHL. Direct to your door.
Recyclable packaging
There are no mixed materials in our bags, making them easy to recycle.
Pay securely
Choose from several secure payment methods.
Free shipping from €30

Easy, safe and fast delivery with DHL. Free of charge from €30 order value.

Directly & Fairly Traded

We attach great importance to our long-term relationships, keeping farmers on equal terms.