Rise & Grind by Amy Franke
Dark Chocolate, Caramel, Cherry Jam
Regular price

Sale price

12,61 €

Unit price

50,44 €

per

kg
Amy Franke can't do without coffee - not only is the cup (or bucket) of coffee a key element and inspiration in many of Amy's illustrations, the magical brown drink is also "survival fuel" and one of the reasons for the insane success of the Munich-based artist Berlin-based illustrator Amy Franke.
Amy Franke is "coffee sipping illustrator" and has not only been making Instagram unsafe for about 3 years, but also the (German) coffee scene. What could be more obvious than to roast your own coffee?
When the real Amy makes coffee at home, now it's her own roast! The "Rise and Grind" roast has everything that makes sunshine out of a morning grouch:
The roast profile of "Rise and Grind" is medium to dark and is reminiscent of classic Italian roasts - with a strong roasted note and pleasant sweetness. The Arabica bean, a Catuai bean from Brazil, tastes chocolaty and sweet with notes of caramel and cherry jam.
Pre-orders: from 04/30/2023
First roast: 05/08/2023
Shipping from: 05/10/2023
Choose your grind

If you don't have a grinder at home, we'll be happy to grind the coffee to your specifications. Just click on your preparation option above to make this coffee.

Find the right grind. You can get the most out of your coffee by grinding your beans just before brewing. Take a look at the equipment selection if you are interested in a grinder.

You can also select a grind level in each product if you want us to grind the beans for you. We use a Mahlkönig EK43 for this.

Frenchpress and Aeropress are ground on the same setting.
Cultivation

Cultivated with love by great farmers. 100% Arabica coffee, harvested when ripe and carefully processed. Sustainable and fairly traded.
Shipping

Freshly roasted, packed and shipped safely to you by DHL.
Packaging

Our standard bags contain 250g and are 100% recyclable. No mixed materials.
Preparation

Take your tried-and-tested recipe as a starting point for this roast, or get help from our Brew Guides.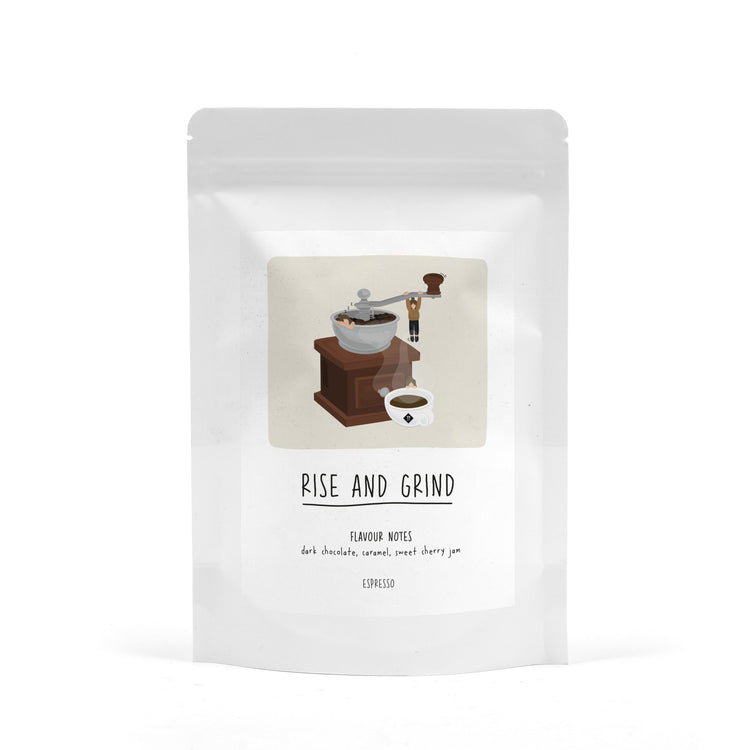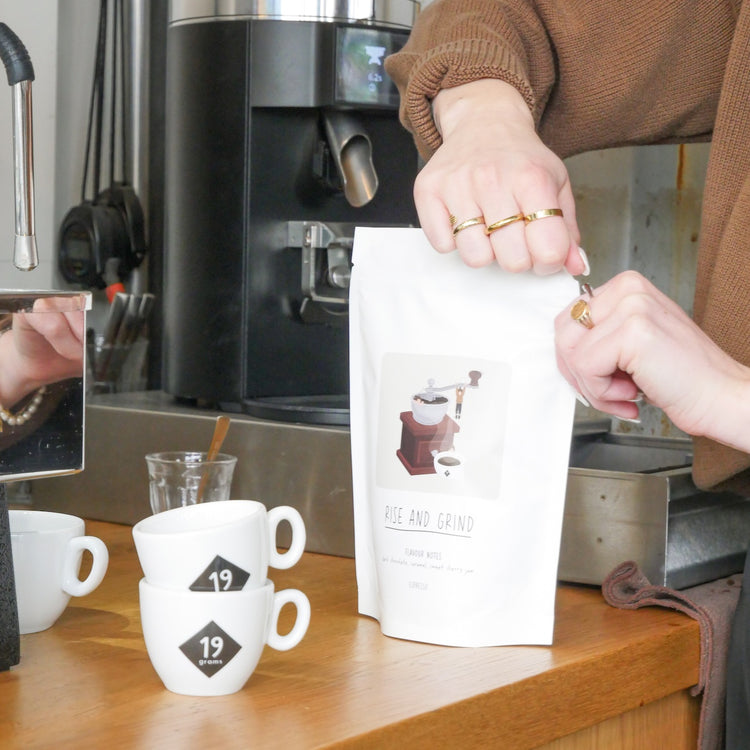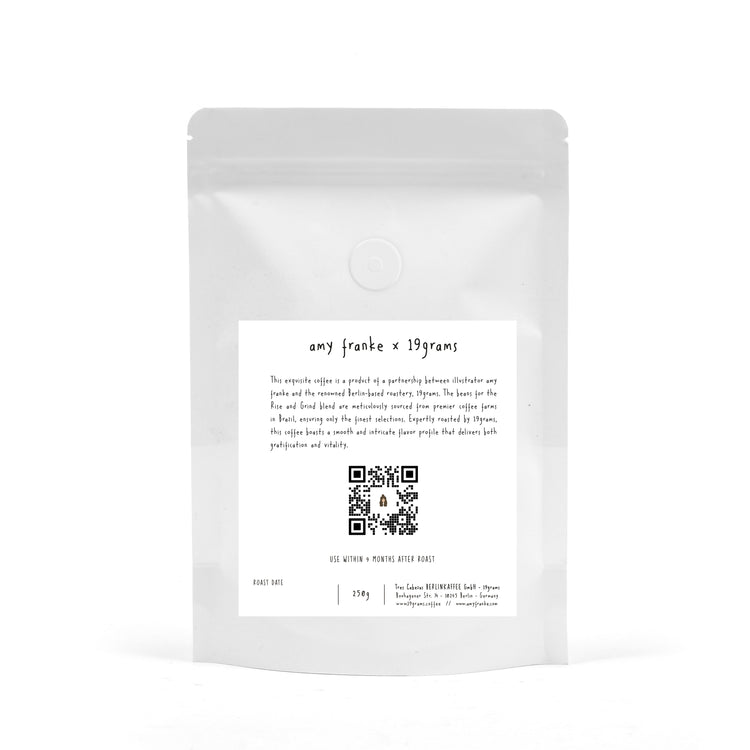 Rise & Grind at your home
Amy Franke X 19grams
A Coffee Sipping Illustrator

Amy Franke cannot live without coffee. The cup of coffee is not only a key element and inspiration for many of her illustrations, but the magical brown drink is also her "survival power" and a reason for her success as an illustrator in Berlin. Amy Franke has not only been known on Instagram for about three years, but also in the German coffee scene. In keeping with her collaboration with Rancilio, for which she lovingly illustrated a portafilter machine, she is now launching her own espresso roast. From now on, when she makes coffee at home, it will be with her own roast! The "Rise and Grind" roast contains everything that turns a morning grouch into a sunshine. We interviewed Amy Franke to find out more about her illustrations and her enthusiasm for coffee.
Why a collaboration?

We at 19grams have been making damn good coffee since 2002. It's easy to understand that damn good coffee goes well with cool illustrations. A dream team not only in the cup - but also when you look at it!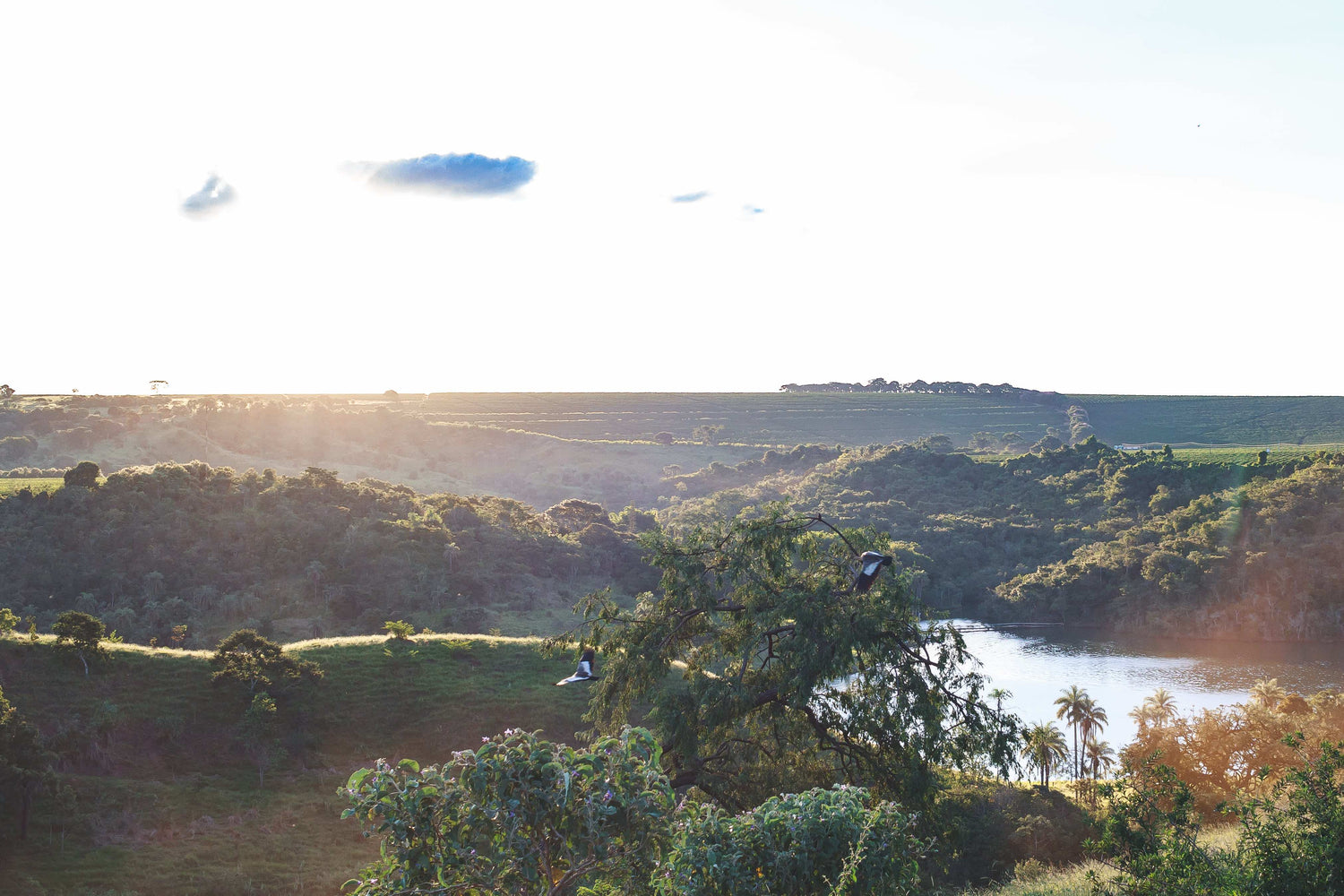 To coffee
Dark Chocolate, Caramel, Cherry Jam
Score: 85
Sweetness: 4/5 Dark Chocolate
Acitidy: 1/5 integrated
Mouthfeel: 5/5 rich and creamy
Body: 4/5 creamy and nutty

Varietal: Catuai PB
Process: Natural
Harvest Year: 2022
Drying time: 2 weeks

Brewing Example:
1:2, 19g ground coffee to 40g espresso yield, brew time: 30-35 seconds. Also great in a fully automatic machine
About the Coffeee
A classic, dark espresso roast with the taste of your Italian holiday! This coffee convinces with a classic taste profile of a really good Italian espresso. Intense notes of dark chocolate and nuts with a pleasant marzipan-like sweetness.
Santa Cecilia is a large, third-generation, family owned coffee farming Camp do Paranaíba.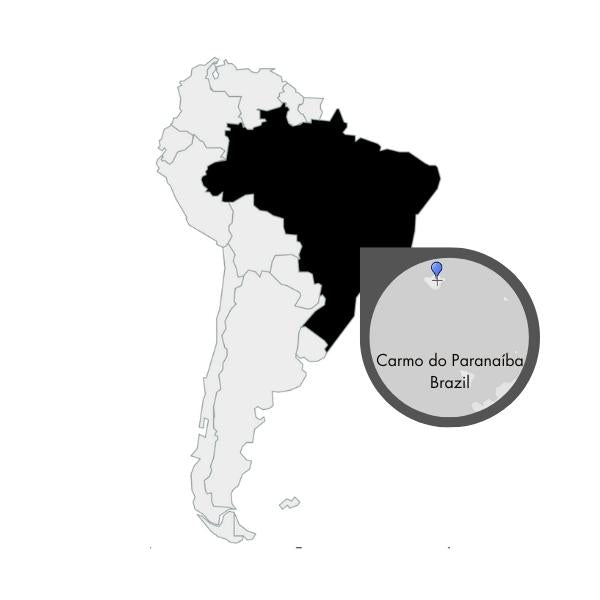 About the Farm
Santa Cecilia is a large, third-generation, family owned coffee farming Camp do Paranaíba.

Collaboration: long term partner
Farmer/ Producer: Pedro Humberto Veloso
Operator form: family-owned farm
Country, Region: Brazil, Minas Gerais
Altitude: 1100 masl
Soil Type: fertile soils
Fertilization Method: organic
Shadow Type: Grown in shadow
Place of Processing: on the farm
Number of Varietals: Several
Harvest Time: May - Sept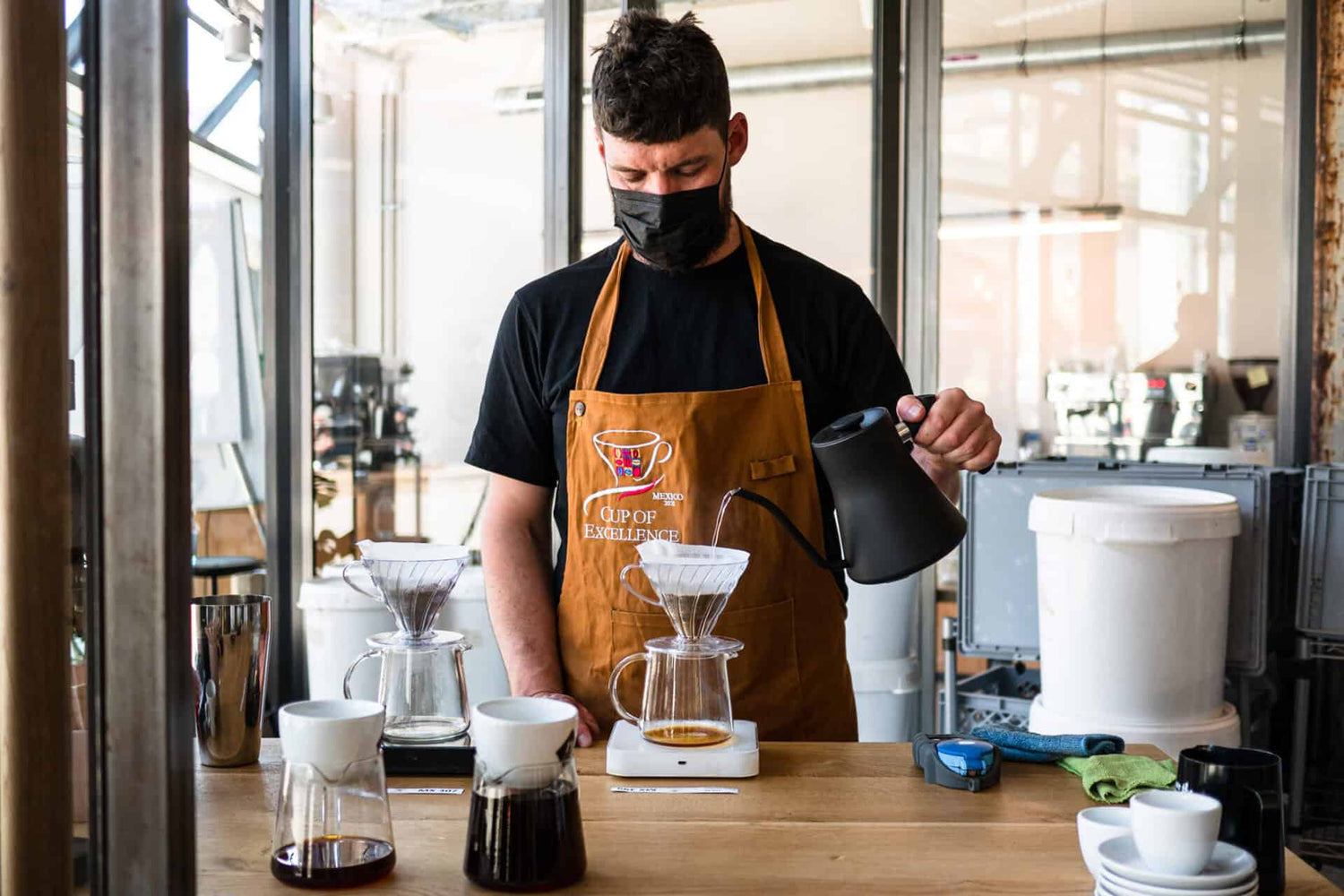 Bloody Good Coffee
Coffee is a fruit with many, natural fruit acids. At 19grams, we roast the coffees to bring out these acids, but also to bring out the sweetness. When our roasters develop a flavour profile for a filter coffee, they look for a slightly lower temperature. In our coffees, we bring out the natural flavour profile of each variety, but also of the terroir of Origin.
Simply order your favourite coffee online.
Sustainably grown
Carefully grown and processed by our partners.
Worldwide shipping
Safe and reliable with DHL. To your home.
Recyclable Packaging
No mixed materials in our coffee bags, therefore easy to recycle.
Pay securely
Choose from a variety of safe and secure payment methods
.
Free shipping from 30€

Easy, safe and fast delivery with DHL. Free of charge from 30€ order value.

Directly & Fairly Traded

We attach great importance to long-term relationships. With farmers at eye level.