15. December | Xingang - China Espresso
Black Berry, Hazelnut, Chocolate
China is the unknown coffee giant - also because of its tea culture. However, there are outstanding Chinese coffees - this espresso from Xingang brings chocolatey and nutty notes to the cup, the aftertaste then leaves you with a taste of ripe blackberries.
About the coffee
The Xingang farm is run by Yenai and her eldest daughter Zhaomei and covers an area of 28 hectares. The processing method used is based on a natural double fermentation. The coffee cherries are fermented in bags for three days before drying and then spread out on drying tables for two days. This is followed by another fermentation phase, this lasts until the aromas of the beans have matured. Finally, the last drying phase occurs, which takes about one month. This precision can also be tasted.
What is also special about this coffee is that it is produced exclusively by women, from planting to processing to roasting. It shows the power of women in the coffee industry from China to Europe. The flavour profile has also been designed to reflect the characteristics of modern women. The fruity aroma is charming and feminine, sweet like mango and dried fruit that reminds you of tropical warm wind. On the other hand, the strong body highlights the strength of modern women.
About the farm
The owners of the Xingang farm place great emphasis on organic coffee farming and strictly adhere to the rules for harvesting red cherries. The farm is also very experimental and innovative when it comes to processing methods. This pays off: In 2020, this coffee won second place in the Yunnan Green Coffee Competition 2020.
Yunnan is a very young experimental field for Specialty Coffee with great strength and potential. The natural conditions are favourable and suitable for growing high quality coffee. The growing area is located on the border of the subtropical and tropical regions. With the warm currents of the Indian Ocean and a cultivation altitude of 1400 to 1700 m, this region has a unique microclimate with a large temperature difference between day and night. The higher forests act as natural shade trees.
Cultivation

Cultivated with love by great farmers. 100% Arabica coffee, harvested when ripe and carefully processed. Sustainable and fairly traded.
Packaging

Our tins contain 50g of coffee, and are recylcable. No mixed materials.
Preparation

Start with your approved recipe or check out the

Brew Guides

.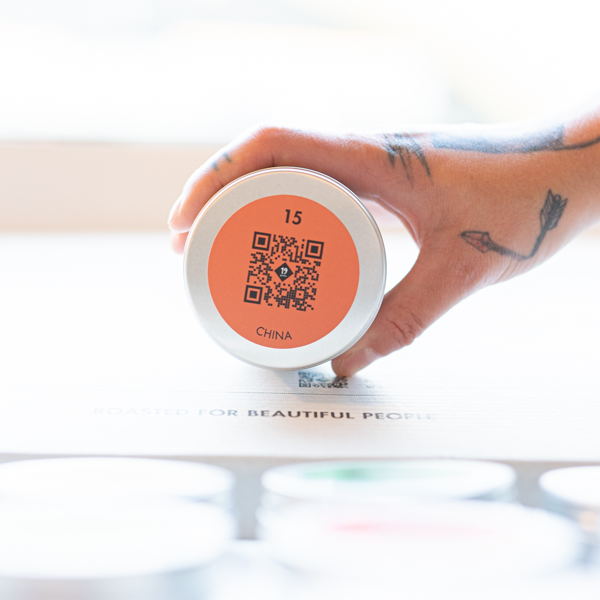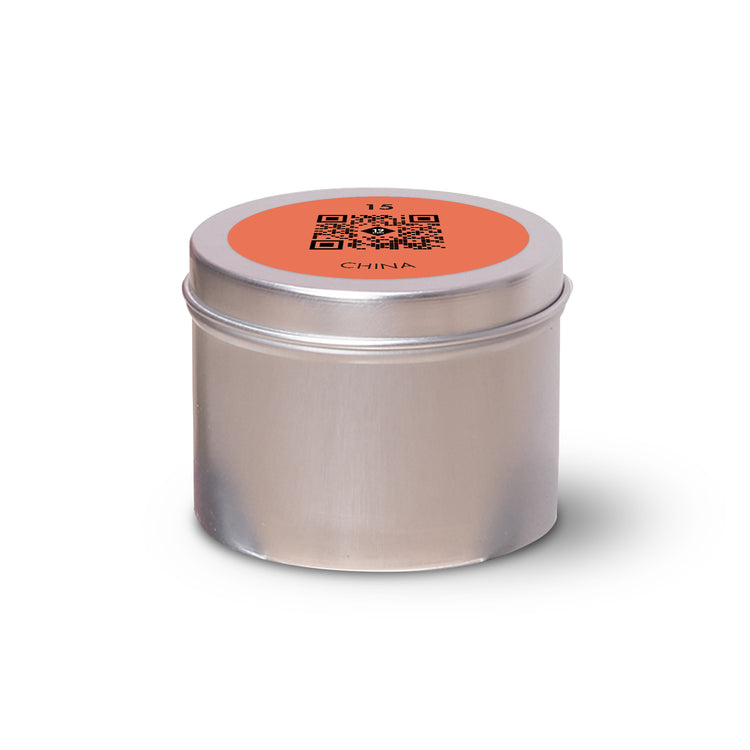 Bloody Good Advent
For 8 delicious years.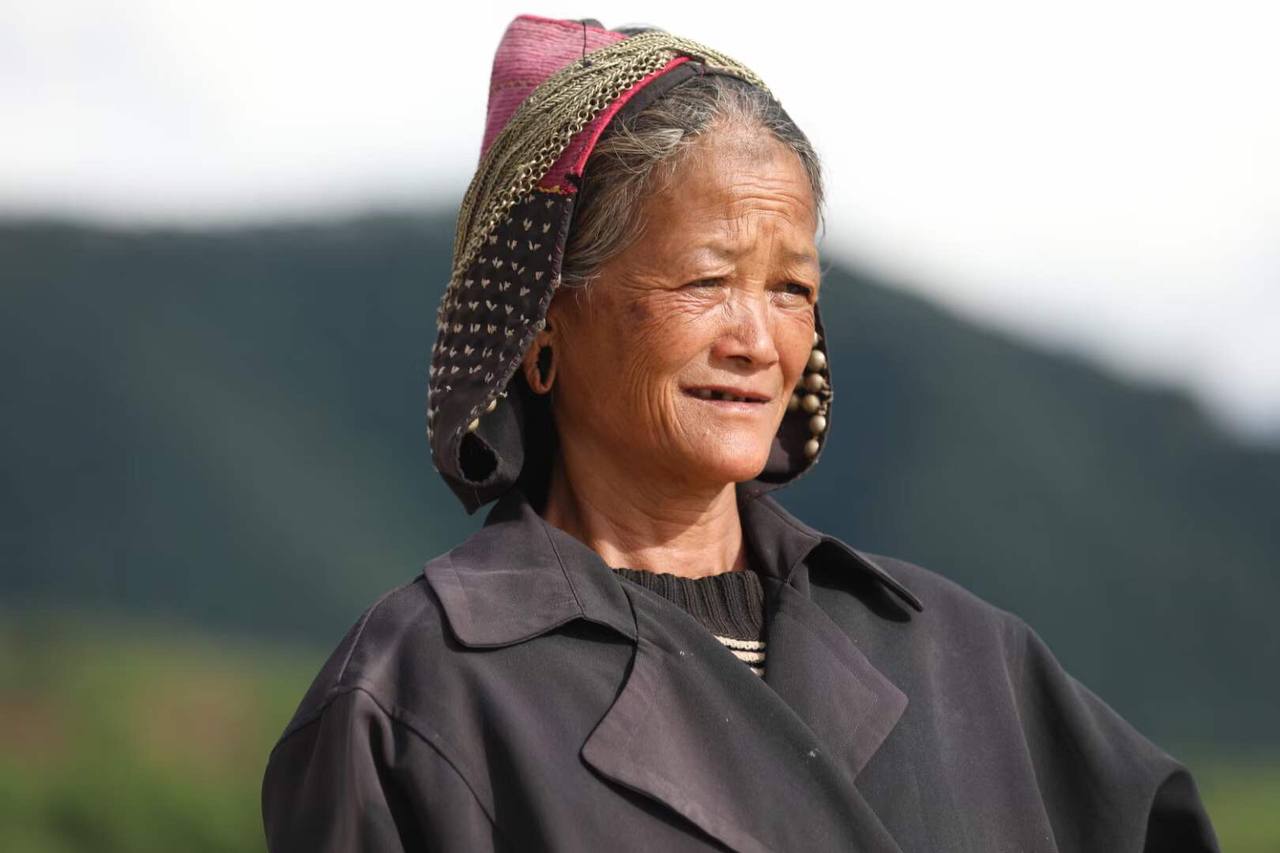 About the Coffee
Black Berry, Hazelnut, Chocolate
Score: 87
Sweetness: 5/5 Schwarzwälderkirschtorte
Acidity: 3/5 Schwarze Kirsche
Mouthfeel: 4/5 Cremig, dick
Body:

Variety: Catimor P3/P4
Processing: Double Fermentation Natural
Harvesting Year: 2021
Drying Time: einige Tage

Suggested brew recipe:
1:2, 19gr coffee grounds for 40gr Espresso, brewing time: 30-35 secs.
About the Coffee
Xingang brings chocolaty and nutty notes to the cup, you taste ripe blackberries in the aftertaste.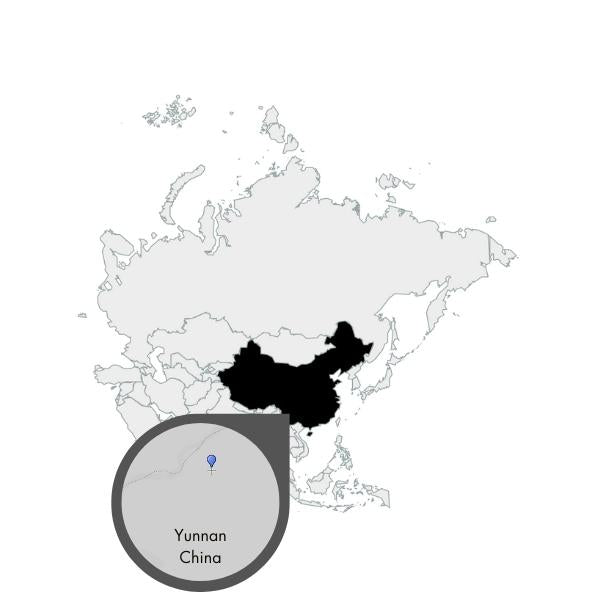 About the farm
Die Besitzer der Farm Xingang legen großen Wert auf eine ökologische Bewirtschaftung der Kaffeefarmen und hält sich streng an die Regeln für die Ernte der roten Kirschen. Auch bei den Verarbeitungsmethoden ist die Farm sehr experimentierfreudig und  und innovativ. Und dies zahlt sich aus: Im Jahr 2020 gewann dieser Kaffee den zweiten Platz der Yunnan Green Coffee Competition 2020.Yunnan ist ein sehr junges Experimentierfeld für den Specialty Coffee mit großer Stärke und großem Potenzial. Die natürlichen Bedingungen sind vorteilhaft und geeignet für den Anbau von hochwertigem Kaffee. Das Anbaugebiet befindet sich an der Grenze der subtropischen und tropischen Regionen. Mit den warmen Strömungen des Indischen Ozeans und einer Anbauhöhe von 1400 bis 1700 m herrscht in dieser Region ein einzigartiges Mikroklima mit einem großen Temperaturunterschied zwischen Tag und Nacht. Die höher gelegenen Wälder wirken als natürliche Schattenbäume.

Relationship: seit 2021
Producer: Yenai
Type of Farm: family owned business
Region, Country: Yunnan, CN
Altitude: 1.600masl
Soil type: fruchtbare Böden
Fertilisation method: organic
Shadow Type: am Hang gewachsen
Processing location: at the farm
Number of varieties: verschiedene
Harvest season: Dec - Apr
Simply order your favourite coffee online.
Sustainably cultivated
Carefully grown and processed by our partners
Wordwide Shipping
Shipped Carefully and safe with
DHL
. To your home.
Recycable packaging
No mixed materials in our coffee bags, therefore easy to recycle.
Pay safely
Choose from several secure payment methods.
Free Shipping over 30€

Easy, safe and fast delivery with DHL. Free of charge from 30€ order value.

Coffee Subscription

Get your favourite coffee in the subscription. Easy and free shipping* to your home.

Direct & Fair trade

We give great importance to longerterm relationships. On the same page with the farmers.