Coffee for your Filter Coffee Machine
In Germany, around 82% of all people drink coffee every day, and around 51% drink coffee every morning. For most, it's not about taste, but about the caffeine kick. That's why we are often asked which is our strongest coffee. But when it comes to coffee, there are different aspects to strength. We'll explain which ones in more detail in this blog article.
Countless people sleepily spoon pre-ground coffee (regardless of roast) into their filter coffee machines every morning and expect this bitter brew to get them through the day. No wonder Germans are known for their grumpiness. With a few small tweaks, you can improve your morning routine and drink much better coffee. Our tips will be so simple you can even do them while half asleep.
At Specialty Coffee, we've long treated filter coffee like a little ritual, brewing the highest quality coffees in a hand filter. But the average coffee drinker often doesn't manage that much in the morning. We understand that perfectly.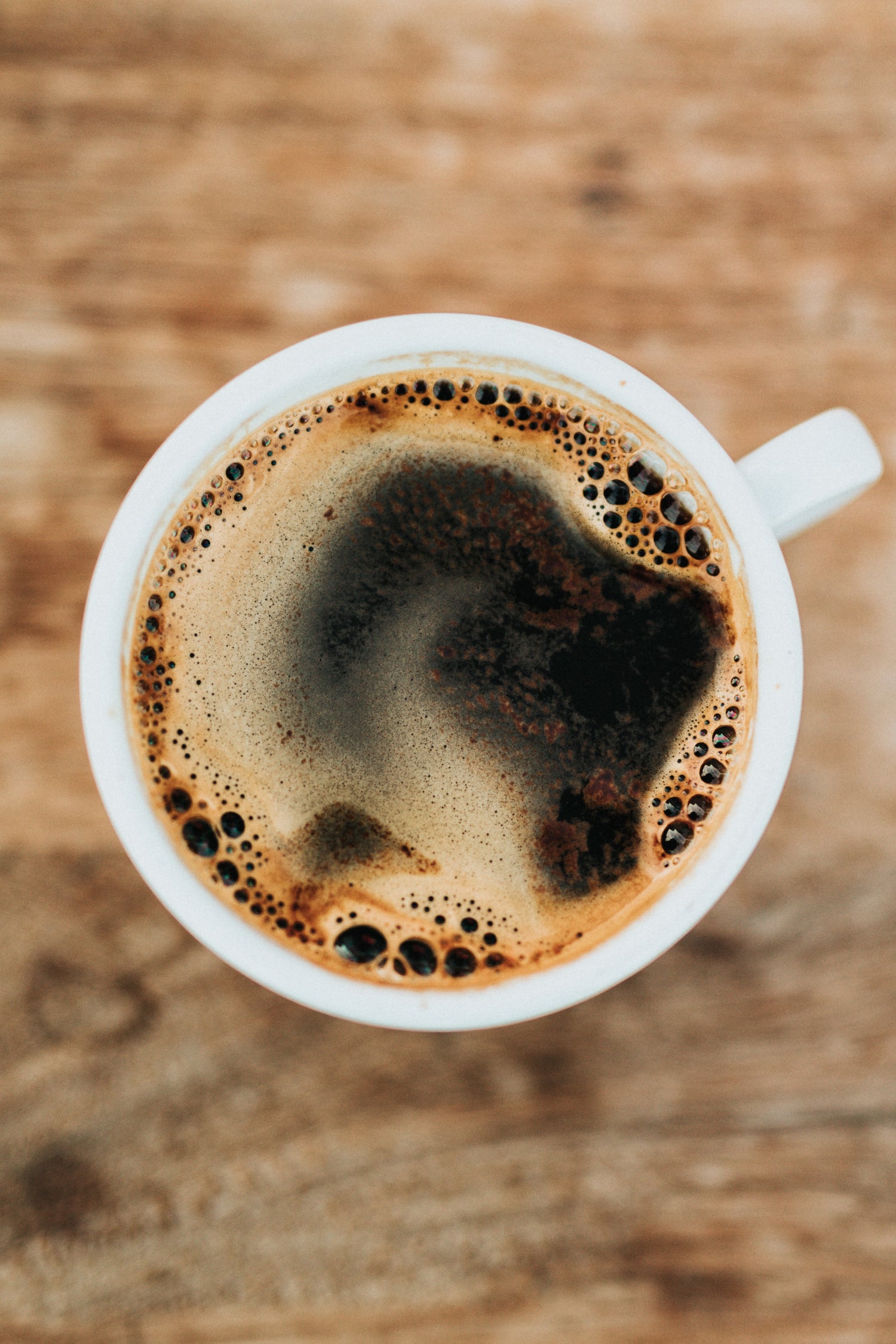 A bitter Start into the day
Filter coffee does not have the best reputation, which is completely wrong. It is considered inelegant, a bit simple and is usually just a means to an end: waking up.
The fact that it usually tastes really bitter doesn't make it any better. That's how it is, nothing to change, you might think, but that's not how it is. Filter coffee doesn't have to be expensive to taste really good. To achieve this, it is enough to pay attention to a few small things in the preparation.
For a damn tasty start to the day.
BUY FILTER COFFEE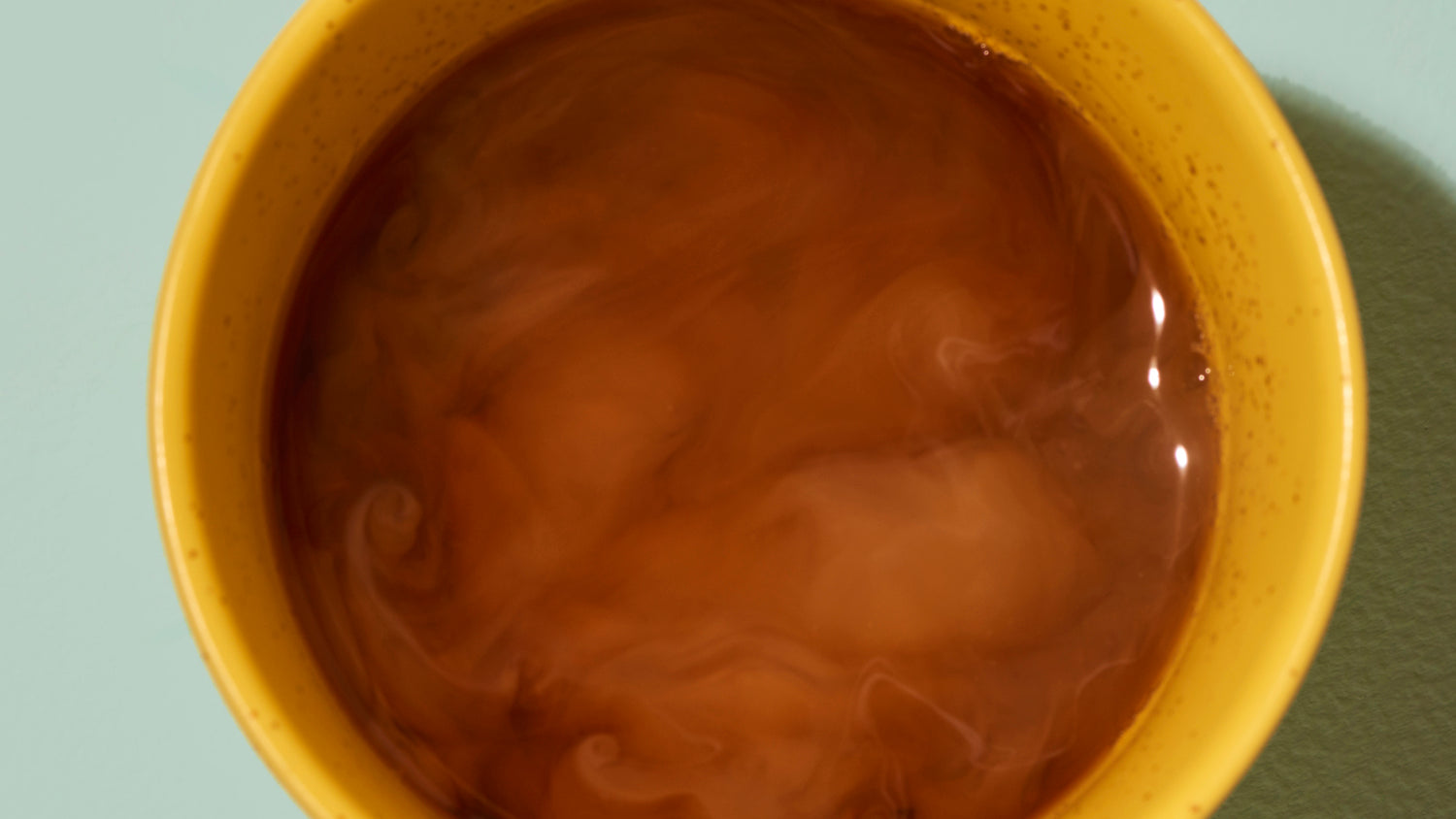 3 signs that you don't like the taste of your coffee:
1. you put 1 or more spoonfuls of sugar in your coffee 2. if not sugar, then sweetener or something similar 3. you drink your coffee only with milk Bonus: 4. you would never drink your coffee cold. These are signs that you don't like the actual taste of coffee.
Why you don't like coffee:
Did you agree in your mind on every point? Don't worry - that's a good thing! Because if you don't like coffee that you buy for 3 euros in the supermarket, your taste buds want more! That's why your coffee doesn't taste good: because it's really bad quality! No more milk and sugar!
NO MORE BAD COFFEE
Poor Bean Quality

For a company to be able to offer a kilo of coffee for around 5 euros, the raw material has to be correspondingly cheap. This means that large companies buy huge quantities of the cheapest beans they can get. In order for farmers to meet these demands, they grow coffee trees (monocultures) on large areas that produce large yields and harvest them as quickly as possible. Here, they do not wait for the beans to ripen. Everything on the tree is harvested. Often these beans also contain many defects. These have a negative effect on the taste.

Old Beans

Due to climate change (e.g. fire, frost and storms), there has been an increase in crop failures in recent years. This is bad because the harvests that have already been sold under contract cannot be delivered. (Yes, this can bring coffee farmers to the edge of their existence.) So that we still have coffee on the supermarket shelves, the companies buy old harvests that were still in storage with the importer. Because the beans can be stored well, but still lose their (if any) flavour, they are roasted particularly dark.

Dark Roasts

To hide the poor quality of the beans, they are roasted extra dark. This is then sold on the package as "strong" or "intense". Hands off dark beans! What does this look like? If the beans are not only almost black and have an oily film, then in the worst case they also contain carcinogenic substances such as acrylamide and furan. These are formed when beans have been roasted too long and dark.
What should I look for when buying filter coffee?
Buy fresh coffee beans. Here's the trick: when you buy coffee beans in the supermarket, they have a best-before date on the packaging (by legal standards), but no roasting date. If you have a packet of coffee in your hand that has a roasting date on it, this indicates the quality of the beans. 2. You should also look for the harvest date: you can find this on our website (if you buy your coffee online). We only buy small batches of a variety to avoid the green coffee getting old. If the green coffee is older than 1 year, you might want to choose a different variety.
Buy filter coffee
New to the filter coffee game?
If you're new to the filter coffee game, it's best to start with our Spring Bloom. Spring Bloom is a medium roasted filter blend of 100% Arabica coffee beans. These consist of 70% Brazilian beans and 30% Ethiopian coffee. A light blend that has it all!
SPRING BLOOM FILTER BLEND
3 tips for damn good filter coffee
1. Recipe

Adjust your brew ratio. The brew ratio is the ratio of coffee powder and water you use. We recommend that you do not measure the coffee with a spoon and eye, as this is extremely inaccurate, but that you weigh it out. You will find our tried and tested recipe in every coffee detail: 16g of coffee to 250g of water.

Buy scales

2. Grind Setting

The grind is one of the most powerful tools you have. Even small changes in one direction or the other (coarser) can have a big impact on the taste in the cup. By the way: Freshly ground coffee tastes best. Do not hesitate to buy a grinder. The difference is remarkable!

BUY GRINDER

3. Water

Your filter coffee consists of 98% water. Therefore, you should only use tap water, for example, if it is really good. Because a really good filter system can be expensive, Third Wave Water has already developed the perfect blend of minerals for you, which you simply add to distilled water.

THIRD WAVE WATER
How you know you have really good coffee at home:
Do you know what it's like? You're completely hooked on that one coffee brand you found online (does it say 19grams on the packet?), you've tweaked your recipe, bought a great grinder and are enjoying your newfound ritual? But now, when you go to your favourite café or have coffee with friends, it tastes like burnt rubber in the cup? So you'd better cautiously ask for a Roibos tea and start wondering back home.
Give coffee to friends
Various types of filter coffee
Filter coffee for beginners

Spring Bloom - Filter Blend

Filter

Cold Brew Filter Coffee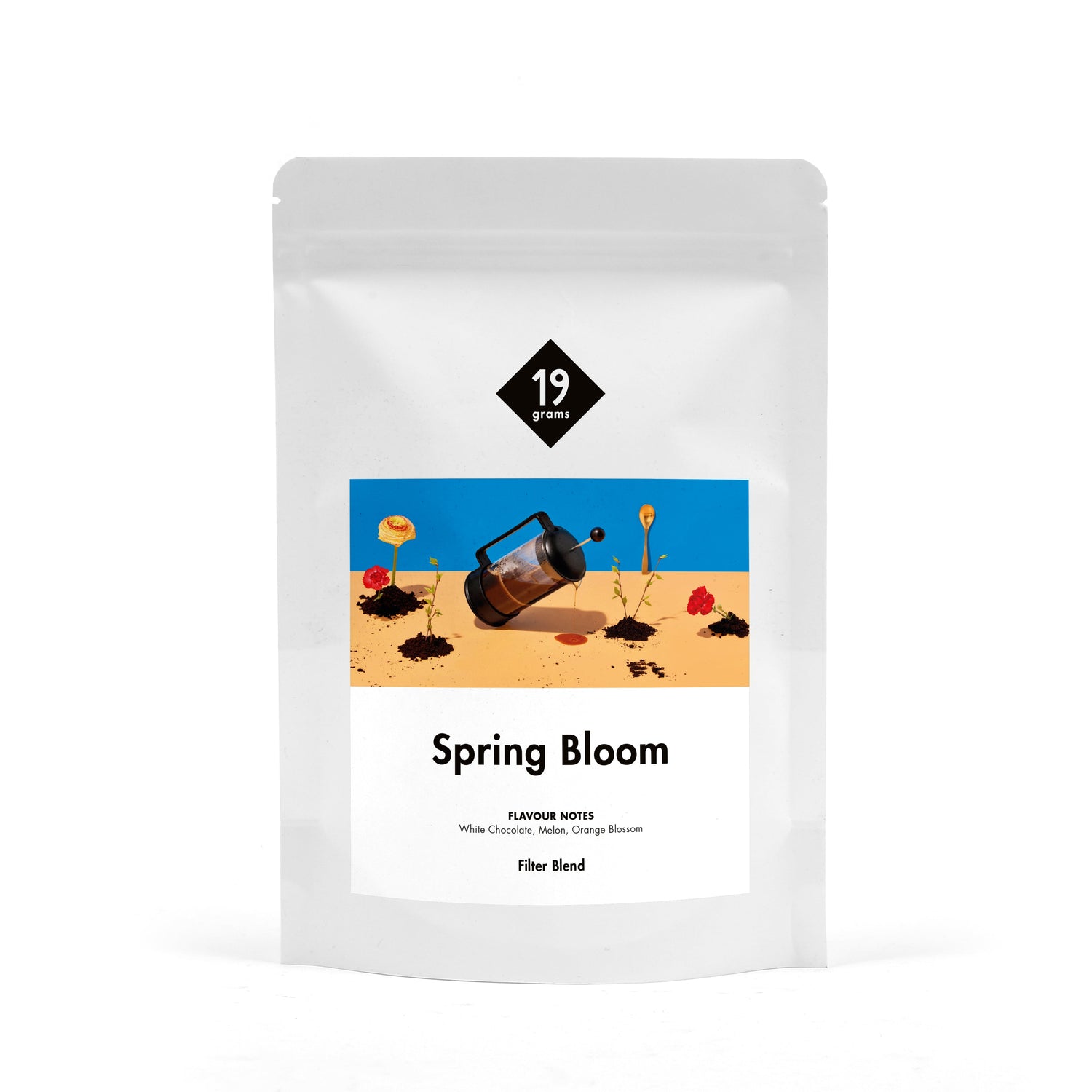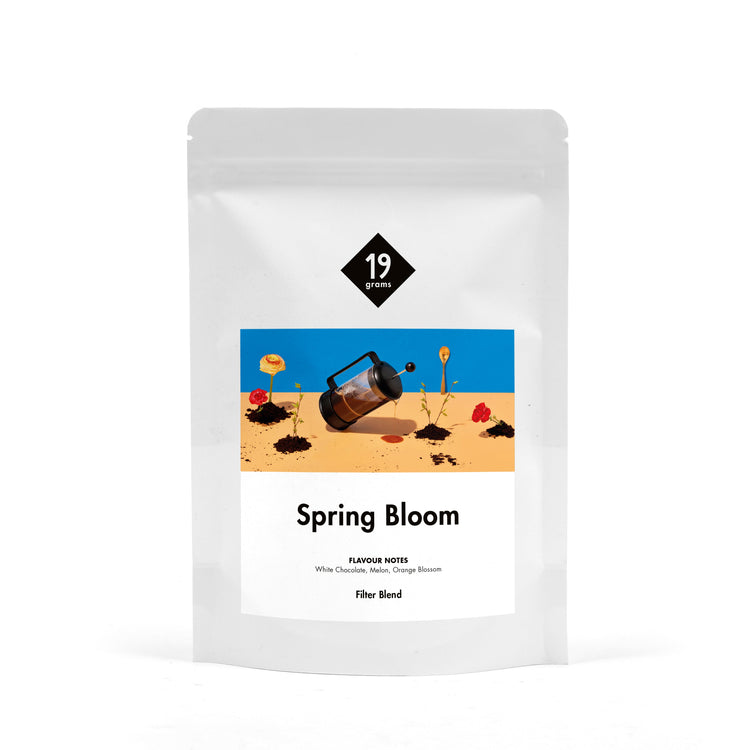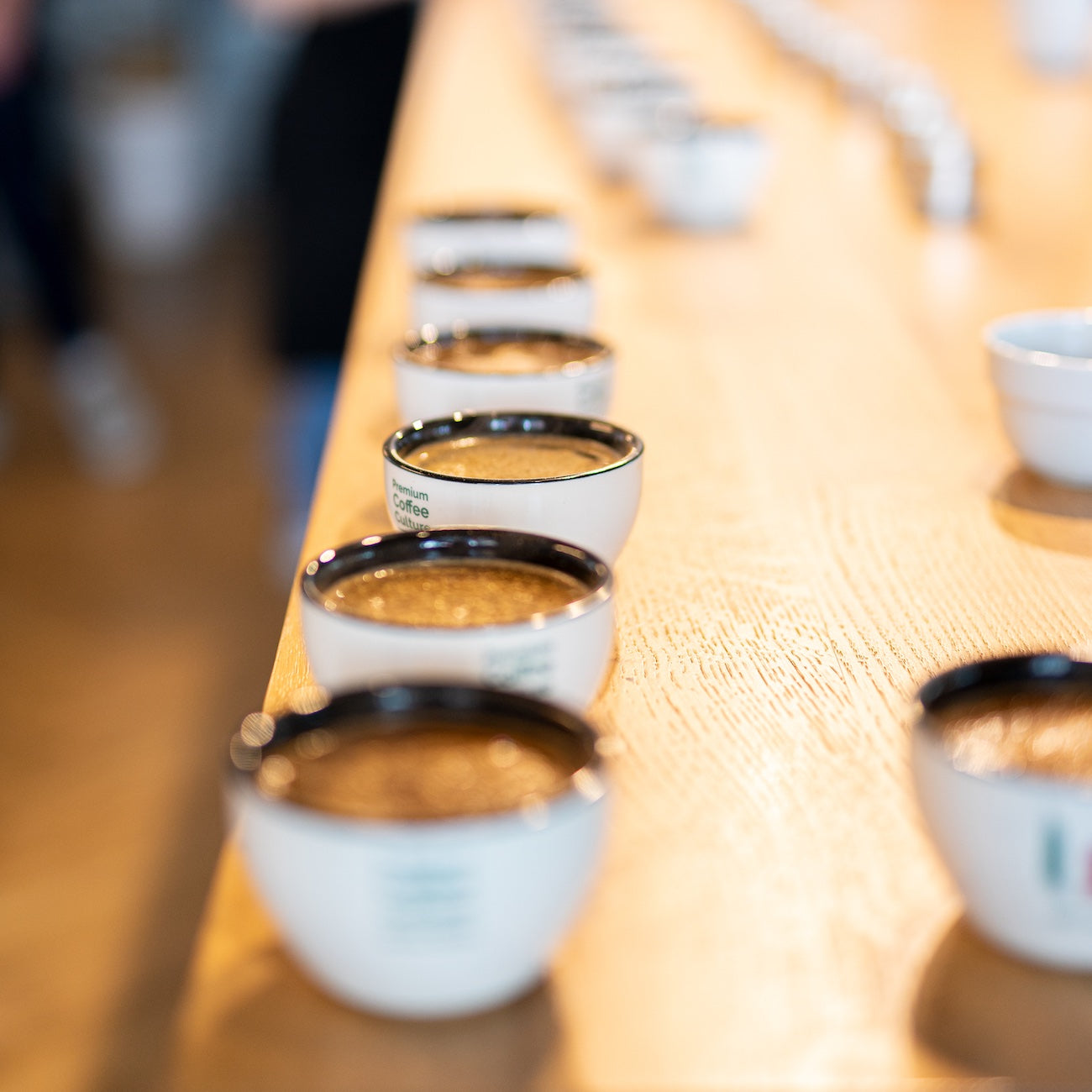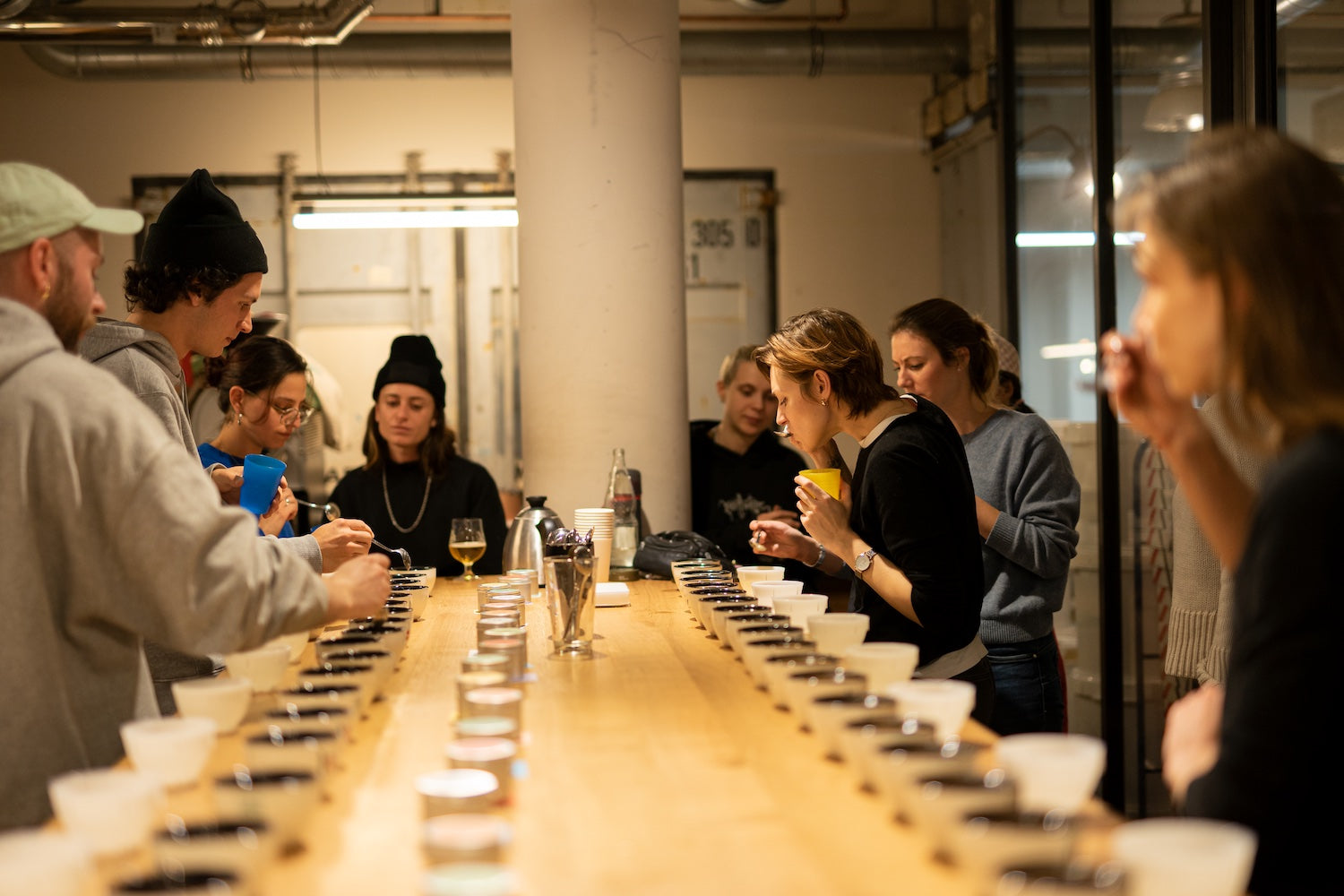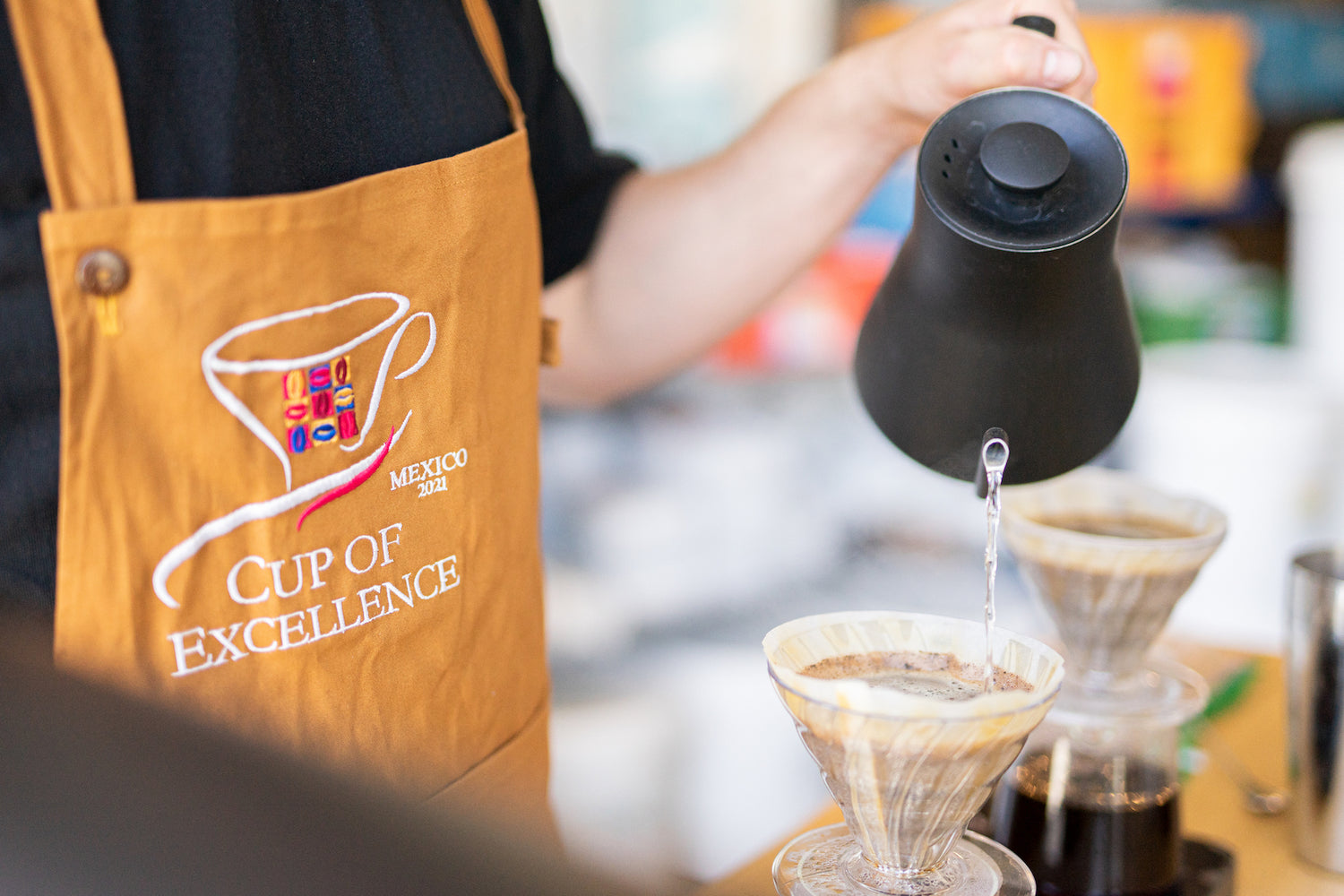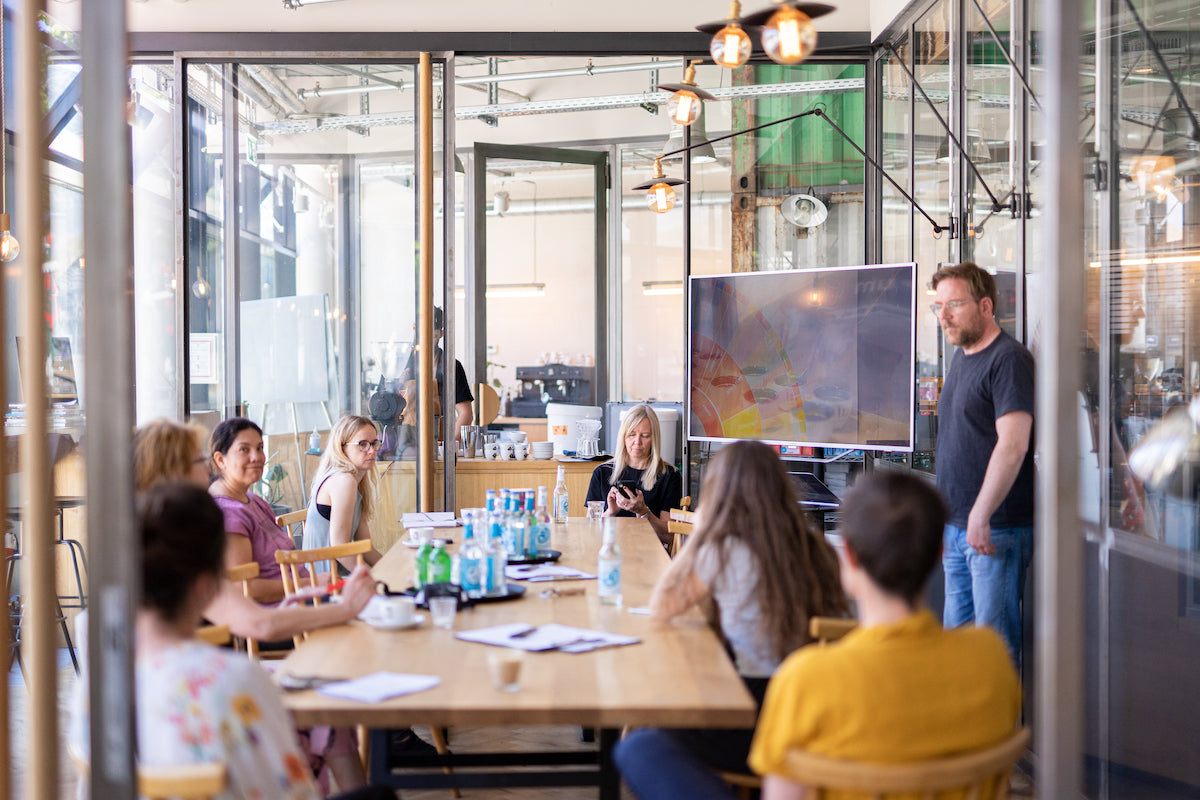 Cupping - this is how we ensure the quality standard every week
In our weekly "Quality Control" we cupp all our roasts. This allows us to see in detail whether and how the beans change in taste, for example through storage or adjusted roasting profiles. If you want to learn more, come to one of our coffee tastings.
Coffee Tasting