Kawo Farm - Ethiopia Espresso
Regular price

Sale price

13,36 €
About the coffee
This natural, fruity forest coffee with a floral body is hand-harvested at Kawo Kamina Farm in Ethiopia. Located in the Sheka appellation, not far from Kaffa and its forest reserve, the area features rich vegetation with a wide variety of tree species.
Heleanna Georgalis from Moplaco took over the farm two years ago and is now working hard to produce exceptional quality coffee.
The cherries are carefully picked by hand and then spread out to dry evenly on the 45 African beds installed by Moplaco. According to the Tepi Research Center, the coffee produced here is of the 74110 variety.
About the farm
Kawo Kamina Farm is located at an altitude of about 2,000 meters and is surrounded by a dense vegetation cover that provides optimal shade and ensures high quality coffee production.
Choose your grindsize

If you don't have a grinder at home, we'll happily grind your coffee to your specifications. Just select your brewing method above or order whole beans.
Cultivation

Cultivated with love by great farmers. 100% Arabica coffee, harvested when ripe and carefully processed. Sustainable and fairly traded.
Shipping

Freshly roasted, packed and shipped safely to you by DHL.
Packaging

Our standard bags contain 250g and are 100% recyclable. No mixed materials.
Brewing

Take your tried-and-tested recipe as a starting point for this roast, or get help from our brew guides.
Scoring Card

The coffee cherry can develop up to 1,200 different natural flavours. Depending on location and variety. Learn to understand the flavours in coffee with the Scoring Card. Grade your coffee by filling out your Scoring Card.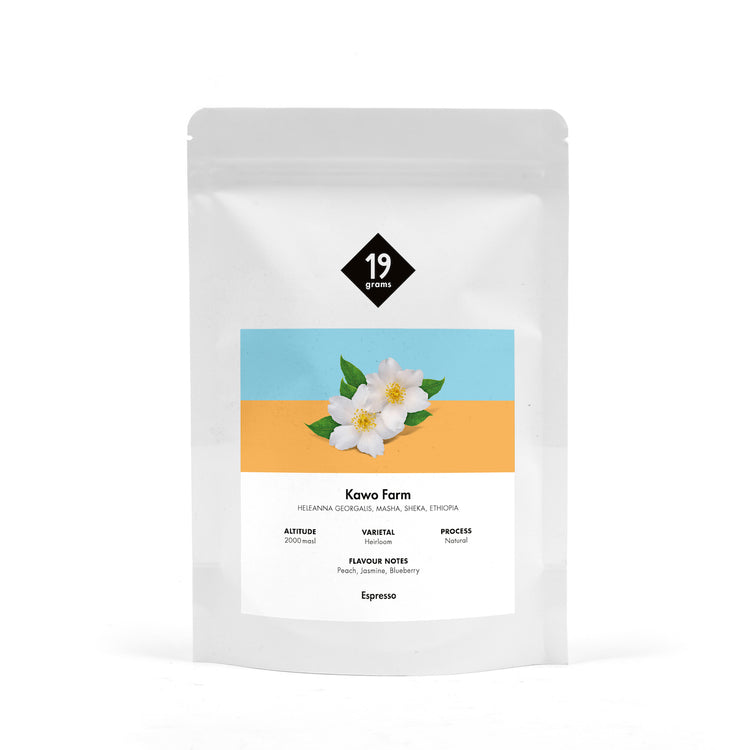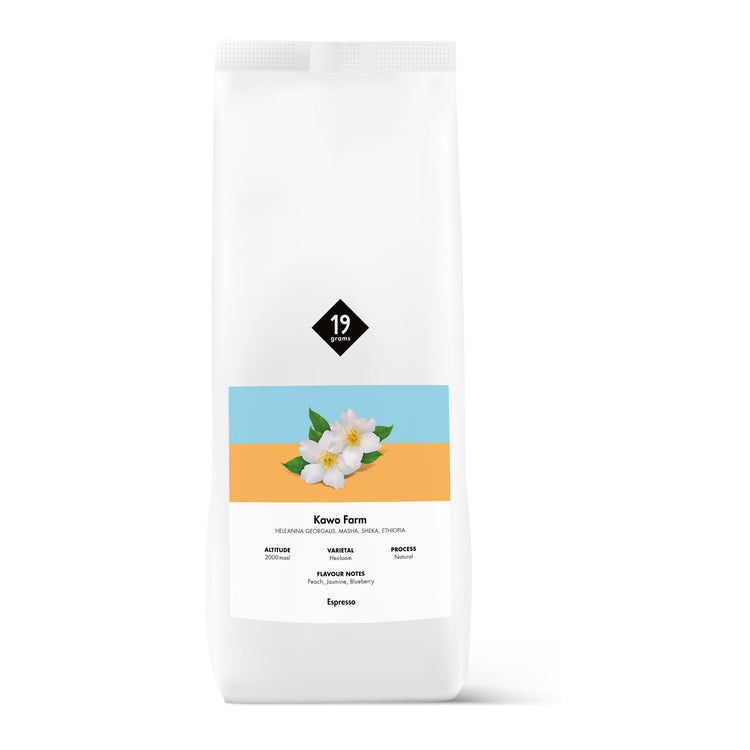 Suitable for espresso preparation: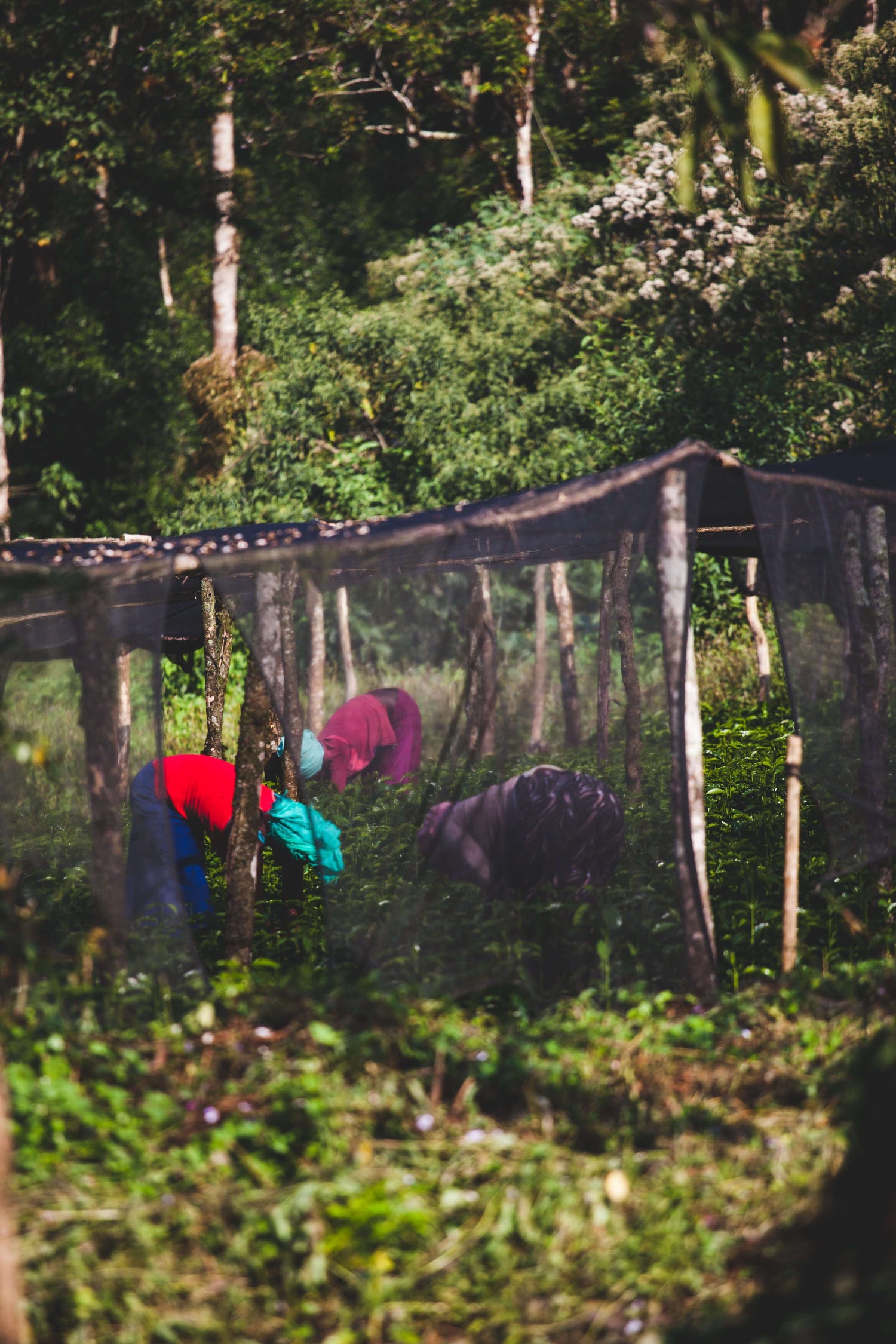 About the coffee
Peach, Jasmine, Bluberry
Score: 88
Sweetness: 5/5 Blaubeere
Acidity: 4/5 hell und tropisch
Mouthfeel: 4/5 Hell und seidig
Body: 5/5 seidig, weich

Variety: Heirloom
Processing: Natural
Harvesting Year: 2020
Drying Time: 14 days on raised african beds

Suggested brew recipe:
1:2, 19g ground coffee to 40g espresso yield, brew time: 30-35 seconds.
About the coffee
Fruity heirloom from Ethiopia with flavour notes of peach, jasmine and blueberry.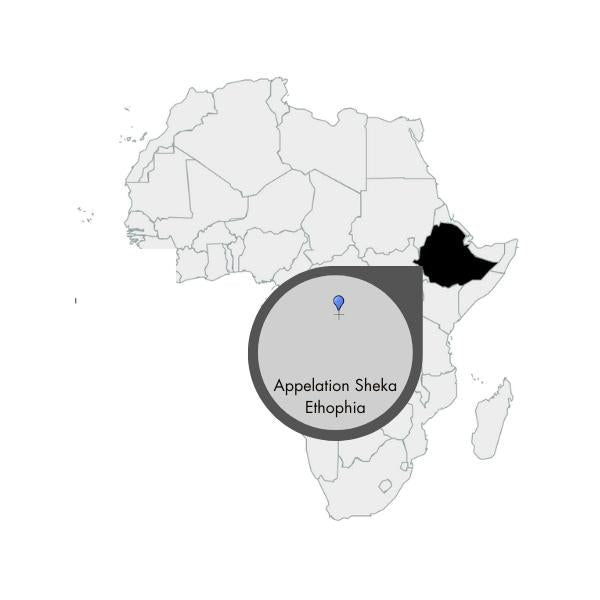 The farm | Kawo Kamina Farm
Heleanna Georgalis has managed the farm since 2008 and concentrates on little-known coffee varietals.

Relationship: new partnership
Producer: Helenanna Georgalis
Type of Farm: lead by owner
Region, Country: Masha, Sheka, ET
Altitude: 1,900 - 2,000 masl
Soil type: fertile soils
Fertilisation method: organic
Shadow Type: forest coffee
Processing location: on the farm
Number of varieties: verschiedene
Harvest season: Nov - Jan
About the farm
Die Kawo Kamina Farm liegt auf einer Höhe von etwa 2.000 Metern und ist von einer dichten Vegetationsdecke umgeben, die optimalen Schatten spendet und eine qualitativ hochwertige Kaffeeproduktion gewährleistet. Das Estate nahe des Dorfs Kawo erstreckt sich über 150 Hektar in der Appellation Sheka. Es existiert seit 7 Jahren. Helena Georgalis hat die Geschäftsführung vor gut zwei Jahren übernommen, dies ist ihre erste Ernte. Helena hat umfangreiche Erfahrung im äthiopischen Kaffeesektor und hat mit dieser Farm ihr Know-how weiter ausgebaut, indem sie selbst Produzentin geworden ist. Es war mutig von ihr, sich einer solchen Herausforderung zu stellen, besonders in einem so abgelegenen, schwer zugänglichen Wald.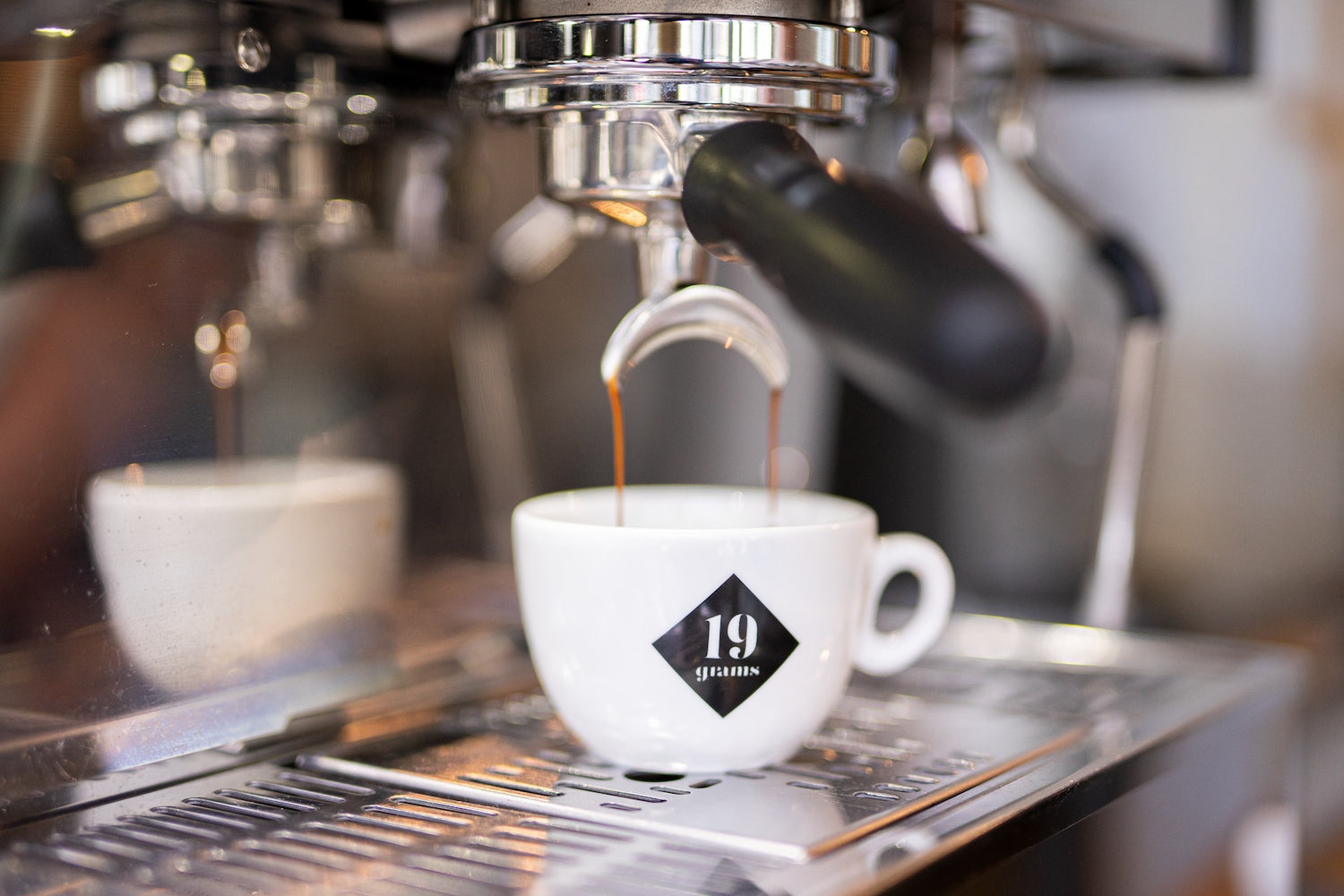 Bloody Good Espresso
Coffee is a fruit which is naturally acidic and contains many sugars. We roast our espresso to develop a fine acidity and to bring out its natural sweetness.
Our espresso roasts aim to present the strong flavour profiles of different origins. Discover our single origin espressos – all 100% arabica coffees, carefully selected and gently roasted by our team in Berlin.
Simply order your favourite coffee online.
Sustainably grown
Carefully grown and processed by our partners.
Worldwide shipping
Safe and reliable with DHL. Direct to your door.
Recyclable packaging
There are no mixed materials in our coffee bags, making them easy to recycle.
Pay securely
Choose from several secure payment methods.
Free shipping from €30

Easy, safe and fast delivery with DHL. Free of charge from €30 order value.

Directly & Fairly Traded

We attach great importance to our long-term relationships, keeping farmers on equal terms.