Coffee Club
Regular price

Sale price

67,14 €

Unit price

268,56 €

per

kg
Roaster's Choice
Our Coffee Subscription that suits you exactly! Choose the delivery rhythm, the amount of coffee, and your favorite roast. In our Filter or Espresso Coffee Club, our roasting team selects a new coffee for you every month.
Not only do you save on shipping costs, you also save an average of €2-3/ 250g bag, because all the varieties from the subscription are also available from us on a regular basis.
Grind Setting

If you don't have a grinder at home, we'll happily grind the coffee to your specifications. Simply select your brewing method above or order whole beans.

Find the right grind. You can get the most out of your coffee by grinding your beans just before brewing. Take a look at the equipment selection if you are interested in a grinder.

You can also select a grind level in each product if you want us to grind the beans for you. We use a Mahlkönig EK43 for this.

Frenchpress and Aeropress are ground on the same setting.
Cultivation

Grown with love by great farmers. 100% Arabica coffee, harvested when ripe and carefully processed. Sustainable and fairly traded.
Shipping

Freshly roasted, packed and safely shipped with DHL to your door.
Packaging

Our standard bags contain 250g and are 100% recyclable. No mixed materials.
Brewing

Use your tried and tested recipe as a starting point for this roast, or get some help in our Brew Guides.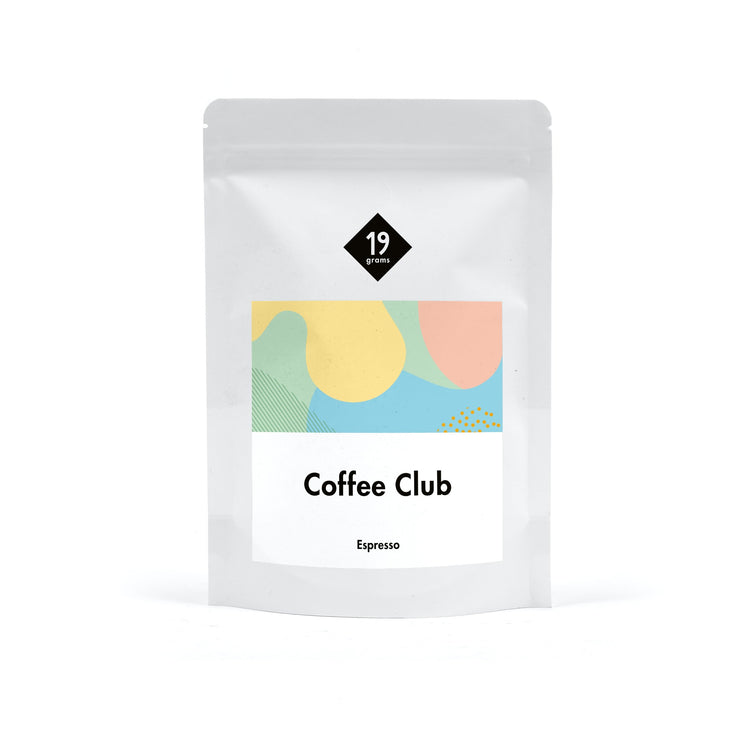 Bloody Good Questions:
When does the subscription start, can I set a start date?

The subscription starts immediately - there is no option to set a start date.
Ich habe gerade ein Abo bei euch bestellt. Wann bekomme ich die erste Lieferung?

Juhu! Wir bearbeiten deine Bestellung am nächsten Werktag und schicken den Kaffee noch am gleichen Tag raus.
Which coffee comes into the subscription and when?

The coffees for our coffee club are selected by our roasting team every month. With the Coffee Club, you can taste your way through different countries and flavour profiles and discover your personal favourites.

This month:

August: Simbi Washed - Rwanda Filter / Espresso


ab 17. August:
September: La Granada - Colombia Filter / Espresso

Past months 2023:

February: Sonora L9 - Costa Rica filter / espresso

March: Cafe des Mamas washed - Rwanda filter / espresso

April: Easter Coffee: Santuario Sul - Brazil filter / espresso

May: Shantawene Honey - Ethiopia filter / espresso

June: Villalobos - Costa Rica Filter / Espresso
Kann ich mein Kaffee Abo auch ins Ausland geliefert bekommen?

Ja, hinzu kommen dann Lieferkosten, die im Checkout berechnet werden.
Brauche ich ein Kundenkonto für das Kaffee Abo?

Nein, du kannst dein Abo auch ohne Konto anlegen. Allerdings kannst du es dann nicht mehr bearbeiten, oder generell verwalten.

Daher empfehlen wir ein Kundenkonto. Keine Sorge, das ist ganz schnell angelegt! :)
Wann startet das Abo, kann ich einen Starttermin festlegen?

Das Abo startet sofort - die Möglichkeit, einen Starttermin festzulegen gibt es nicht.
Gibt es eine Mindestlaufzeit?

Ja, die Mindestlaufzeit ermöglicht uns und unseren Partnern in Origin besser zu planen und garantiert Sicherheit und Cash-Flow für die Farmer. Das Abo kann daher erst nach 3 Lieferungen beendet werden.
Ich bin im Urlaub. Kann ich mein Abo pausieren?

Ja, im Kundenprofil kannst du dein Abo auch in den Urlaub schicken, eine Lieferung überspringen und wieder aufnehmen, wenn du zurück bist!

Idealerweise machst du das, bevor du in den Urlaub fährst, damit dein Abo nicht unnötig verschickt wird.
Muss/Kann ich das Prepaid-Abo kündigen?

Du kannst dein Abo nach der 3. Lieferung jederzeit kündigen.

Abos mit einer festen Laufzeit von 3,6 oder 12 Monaten laufen nach dieser Zeit automatisch aus und müssen nicht gekündigt werden.
Wie kann ich mein Kaffee Abo kündigen?

Das Abo kannst du über dein Kundenprofil kündigen oder mit einer Mail an info@19grams.coffee – wir werden dich vermissen.

Prepaid-Abos mit einer festen Laufzeit enden automatisch nach der von dir ausgewählten Laufzeit.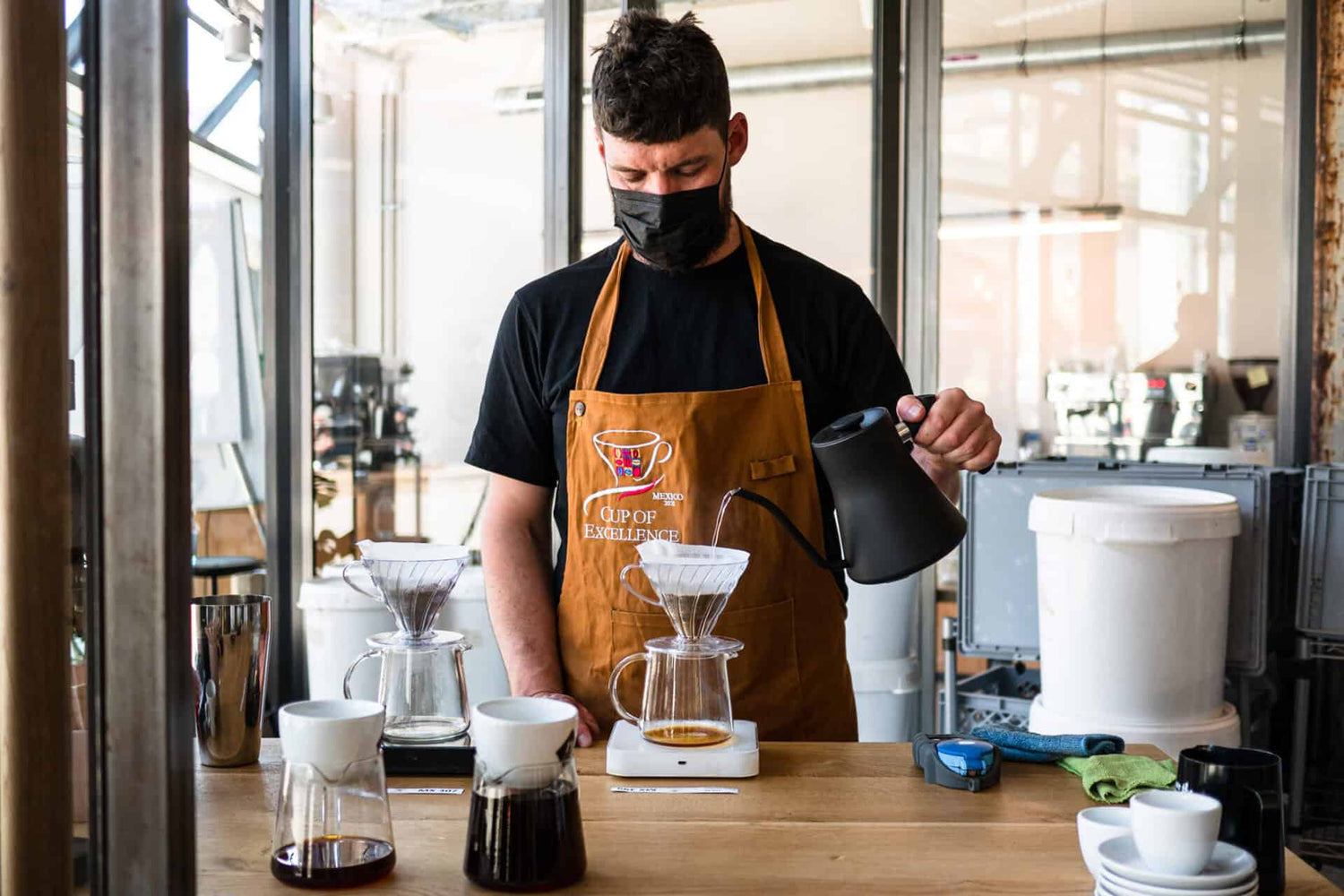 Bloody Good Filter
p>Coffee is a fruit with many natural fruit acids. We roast our coffees to bring out these acids, but also to bring out the sweetness. When our roasters develop a flavour profile for a filter coffee, they make sure to use a slightly lower temperature. In our coffees, we bring out the natural flavour profile of each variety, but also of the terroir of Origin.
Simply order your favourite coffee online.
Sustainably grown
Von unseren Partnern sorgfältig angebaut und verarbeitet.
Weltweiter Versand
Safe and reliable with DHL. Direct to your door.
Recycable packaging
There are no mixed materials in our coffee bags, making them easy to recycle.
Secure payment
Choose from several secure payment methods.
Free Shipping from 30€

Simply, safely and swiftly shipped with DHL. Free of charge from an order of €30.

Directly & fairly traded

We attach great importance to our long-term relationships, keeping farmers on equal terms.