6. December | Finca Morelia - Colombia Capsule
White Chocolate, Red Grape, Almond
About the coffee

This coffee comes from the same farm, Finca Morelia, but is based on a different variety: the Colombia variety.
This lot is 'white-honey-processed'. This means that the cherries are pulped and washed as in the 'red- and yellow-processed' method. The washing is more intense in this process so that even less Mucilago sticks to the beans at the end before they are placed in the sun to dry.
As a result, the beans show little or no discoloration and remain white even after drying. Thanks to this special process, a wonderful flavor combination of white chocolate, red grape and soft almond is created.


About the farm

Farmer Miller Walles Cruz decided 15 years ago to grow coffee instead of sugar cane. It is very important to him to preserve the natural biodiversity and to leave his land as untouched as possible. In the cold periods between harvests, he and his family prepare the farm for the next season. In addition to his family, he also relies on traveling pickers to harvest the ripest cherries at that time and pays them about 1,000 pesos more per arroba (12.5 kilograms of cherry) than the going rate (COP 5,000-6,000).
Cultivation

Cultivated with love by great farmers. 100% Arabica coffee, harvested when ripe and carefully processed. Sustainable and fairly traded.
Packaging

The 19grams capsule advent calendar is 100% recyclable and made from 100% recyclable materials. Even the capsules are compostable.

It doesn't get any greener than this!
Brewing

Our capsules contain 7g of coffee - that's a little more than commercial capsules from other suppliers like Nespresso. Therefore, use a little more water when brewing - like a lungo.
Bloody Good Advent
For 8 years, we've roasted the unique Coffee Advent Calendar. Now finally capsule compatible.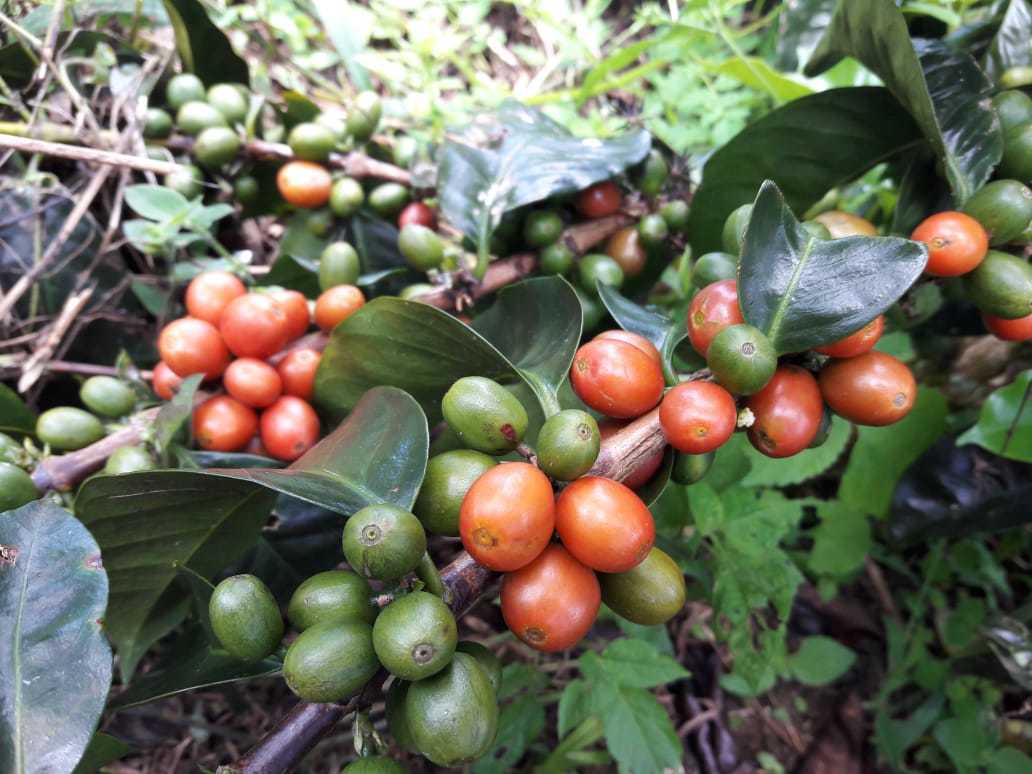 To the Coffee
White Chocolate, Red Grape, Almond
Score: 87
Sweetness:
Acidity:
Mouthfeel:
Body:

Variety: Colombia
Processing: White Honey Fermentation: 24h washed & 48h rest in tank
Harvesting Year: 2021
Drying Time: 25 days

Suggested brew recipe:
1:2, 19gr coffee for 40gr espresso, brewing time: 30-35 seconds.
About the coffee
An exciting example of a fermented coffee with wonderful flavours.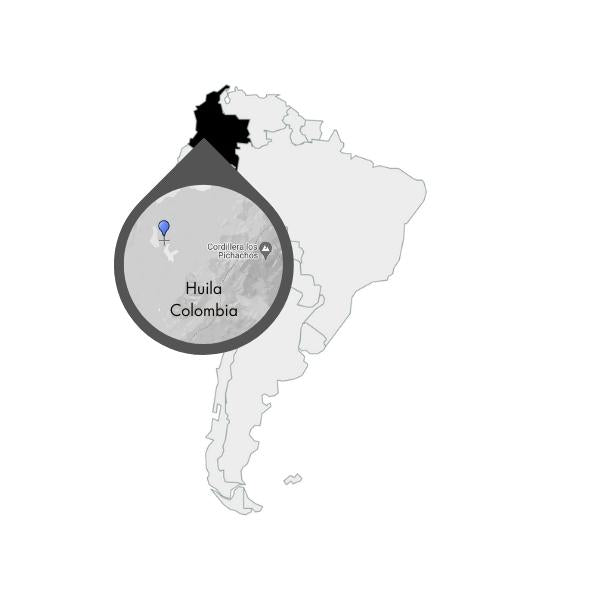 About the farm


Relationship: new Partner
Producer: Miller Walles Cruz
Type of Farm: family owned business
Region, Country: Huila, CO
Altitude: 1700 masl
Soil type: fertile soils
Fertilisation method: biological
Shadow Type: im Schatten gewachsen
Processing location: on the farm
Number of varieties: verschiedene
Harvest season: Sept - Dec / Apr - May
More about the farm
Der Farmer Miller Walles Cruz hat sich vor 15 Jahren dazu entschlossen, Kaffee anstatt Zuckerrohr anzubauen. Ihm es es sehr wichtig, die natürliche Artenvielfalt zu erhalten und sein Land so unberührt wie möglich zu lassen. In den kalten Zeiten zwischen den Ernten bereitet er die Farm zusammen mit seiner Familie auf die nächste Saison vor. Neben seiner Familie verlässt er sich ebenfalls auf fahrende Pflücker, die dann die reifsten Kirschen ernten und zahlt ihnen etwa 1.000 Pesos mehr pro Arroba (12,5 Kilogramm Kirsche) als der übliche Preis (COP 5.000-6.000).
FAQs Advent Calendar
HOW DO I KNOW WHAT COFFEE IS IN THE CAPSULE?

Scan the QR code on the back of the calendar for detailed information.
CAN I ORDER THE ADVENT CALENDAR ONLINE AND PICK IT UP IN ONE OF YOUR CAFES?

Yes, you can also choose the roastery pickup and come by our shop. This costs nothing. Please note the information we will send you by email when you pick up.
Order your favourite coffee simply online.
Sustainably grown
Carefully grown and processed by our partners.
Worldwide Shipping
Safe and secure with DHL. To your home.
Recyclable packaging
No mixed materials in our coffee bags, therefore easy to recycle.
Pay securely
Choose from several secure payment methods
.
Free Shipping from 30€

Easy, safe and fast delivery with DHL. Free of charge from 30€ order value.

Direct & Fairtrade

We attach great importance to long-term relationsships.