21. Dezember | Flor del Rosario - Guatemala Capsule
About the coffee

After the coffee cherries of our Flor del Rosario coffee have been harvested, they are checked again more closely. Anything that is unripe, overripe or simply not good enough is sorted out before the cherries are washed. In the process, the pulp is completely removed from the green beans. Farmer Horst Spitzke then dries his beans for two days on a cement terrace before a machine takes over the further drying. The Cobán region is very foggy and humid, so it is too wet here, especially during the harvest season to dry the beans in the open air alone.

Once the dried green coffee has arrived at our 19grams roastery, our roasting team uses all its skills to emphasise the taste of the region through roasting. So take excellent coffee beans from the Cobán region, leave our roasters alone with them for 12 minutes and you get a wonderfully full-bodied coffee with flavours of almond, praline and pear.


About the farm

Horst Spitzke took over Flor del Rosario about twenty years ago. A beautiful finca in Cobán, the capital of the northern province of Alta Verapaz in Guatemala.

"Don" Horst actually wanted to raise cattle on his land, but the land was far too steep for the animals, so he decided to grow coffee bushes. To do this, he had to teach himself everything, which he did with the same persistence, passion and precision that made him a successful engineer in his former life in Germany. Today, he runs his self-built processing farm with the same success. He produces coffee of consistent quality every year.

Flor del Rosario is about 500 hectares in size, only 150 of which are used for coffee cultivation, the rest being untouched nature in the form of a forest. The little paradise contains even more treasures, including La Cascada, a multi-storey waterfall that is the finca's attraction.
Cultivation

Cultivated with love by great farmers. 100% Arabica coffee, harvested when ripe and carefully processed. Sustainable and fairly traded.
Packaging

The 19grams capsule advent calendar is 100% recyclable and made from 100% recyclable materials. Even the capsules are compostable.

It doesn't get any greener than this!
Brewing

Our capsules contain 7g of coffee - that's a little more than commercial capsules from other suppliers like Nespresso. Therefore, use a little more water when brewing - like a lungo.
Bloody Good Advent
Since 8 years we roast the unique Coffee Advent Calendar. Now finally capsule compatible.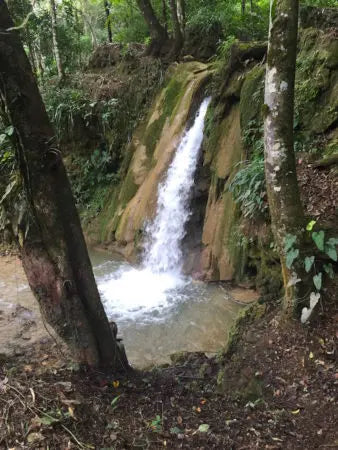 To the Coffee
Almond, Pear, Praline
Score:
Sweetness:
Acidity:
Mouthfeel:
Body:

Variety: Bourbon, Catuai
Processing: Washed
Harvesting Year: 2021
Drying Time:

Suggested brew recipe:
We recommend pressing the Lungo button on your Nespresso machine.
About the coffee
A soft mouthfeel, notes of almond and sweet pear.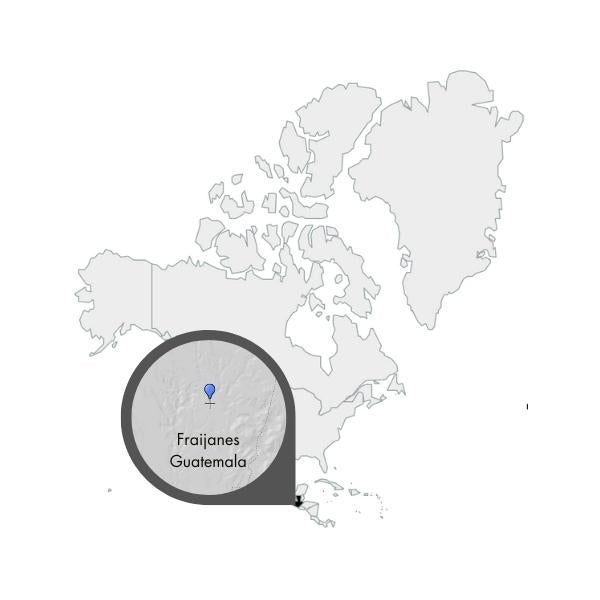 About the farm


Relationship: for several years
Producer: Horst Spitzke
Type of Farm: Eigentümergeführte Farm
Region, Country: Verapaz, GT
Altitude: 1600 m
Soil type: fruchtbare Böden
Fertilisation method: organic
Shadow Type: im Schatten gewachsen
Processing location: On the farm
Number of varieties: verschiedene
Harvest season: January -March
More about the farm
Vor rund zwanzig Jahren übernahm Horst Spitzke Flor del Rosario. Eine wunderschöne Finca in Cobán, der Hauptstadt der nördlichen Provinz Alta Verapaz in Guatemala.

"Don" Horst wollte eigentlich Rinder auf seinem Land züchten, doch die Flächen waren viel zu steil für die Tiere, weshalb er sich dafür entschied, Kaffeesträucher anzubauen. Dafür musste er sich alles selbst beibringen, das tat er mit derselben Hartnäckigkeit, Leidenschaft und Genauigkeit, die ihm in seinem früheren Leben in Deutschland zu einem erfolgreichen Ingenieur machten. Mit gleichem Erfolg betreibt er heute seine selbstgebaute Verarbeitungsstätte und erzeugt jährlich Kaffee von konstanter Qualität.

Flor del Rosario ist ca. 500 Hektar groß, lediglich 150 davon werden für den Kaffeeanbau genutzt, der Rest davon ist unberührte Natur in Form eines Waldes. Das kleine Paradis beinhält noch mehr Schätze, dazu zählt auch La Cascada, ein mehrstöckiger Wasserfall, der die Attraktion der Finca bildet.
FAQs Advent Calendar
HOW DO I KNOW WHAT COFFEE IS IN THE CAPSULE?

Scan the QR code on the back of the calendar for detailed information.
CAN I ORDER THE ADVENT CALENDAR ONLINE AND PICK IT UP IN ONE OF YOUR CAFES?

Yes, you can also choose the roastery pickup and come by our shop. This costs nothing. Please note the information we will send you by email when you pick up.
Order your favourite coffee simply online.
Sustainably grown
Carefully grown and processed by our partners.
Worldwide Shipping
Safe and secure with DHL. To your home.
Recyclable packaging
No mixed materials in our coffee bags, therefore easy to recycle.
Pay securely
Choose from several secure payment methods
.
Free Shipping from 30€

Easy, safe and fast delivery with DHL. Free of charge from 30€ order value.

Direct & Fairtrade

We attach great importance to long-term relationsships.