17. December | Orangutan - Indonesia Capsule
Caramel, Apple, Dark Chocolate
About the coffee
The Orang Utan Project is committed to the sustainable cultivation of coffee in the rainforest without exploiting it. As the rainforest has shrunk considerably in recent years, the flora and fauna as well as our climate are under massive threat and so this project coffee is particularly very important to us.
The Orang Utan coffee comes from the Gayo Highlands, in Central Aceh, just north of the equator. This coffee is as rare as it is delicate in its flavour profile and both taste great a either as a filter or as an espresso. The diversity of the rainforest provides a special climate that Sumatra needs for its unique Arabica coffees. The outstanding Arabica trees thrive mainly on the steep slopes of the crater, where the growing conditions are optimal due to the adjacent rainforest.
The rainforest is the habitat of many endangered species - including the Sumatran orangutan. The ongoing destruction of tropical rainforests threatens its existence - but also that of the farmers. It is therefore important that smallholders recognise and protect the importance of the rainforest for their livelihood.
The Orang Utan Coffee Growers manage their coffee farms according to the strict Orang Utan guidelines, which are a combination of the Indonesian National Standards for Organic Agriculture SNI and are essentially similar to the Swiss standards for organic farming.
About the farm
The Orang Utan Coffee Project aims at a holistic sustainable approach focusing on social responsibility and the protection of tropical rainforests with their unique biodiversity and their important role in global climate change mitigation: This project exclusively brings together micro farmers who have owned one or two hectares for several generations. The following are the basic rules under which the orangutan farmers farm:
- they do not use agricultural chemicals such as artificial fertilisers, pesticides or herbicides.
- agree not to clear tropical rainforests to expand their farmland.
- agree not to hunt, capture or trade protected animal or plant species.
For more information, visit the project's Website.
Cultivation

Cultivated with love by great farmers. 100% Arabica coffee, harvested when ripe and carefully processed. Sustainable and fairly traded.
Packaging

The 19grams capsule advent calendar is 100% recyclable and made from 100% recyclable materials. Even the capsules are compostable.

It doesn't get any greener than this!
Brewing

Our capsules contain 7g of coffee - that's a little more than commercial capsules from other suppliers like Nespresso. Therefore, use a little more water when brewing - like a lungo.
Bloody Good Advent
Since 8 years we roast the unique Coffee Advent Calendar. Now finally capsule compatible.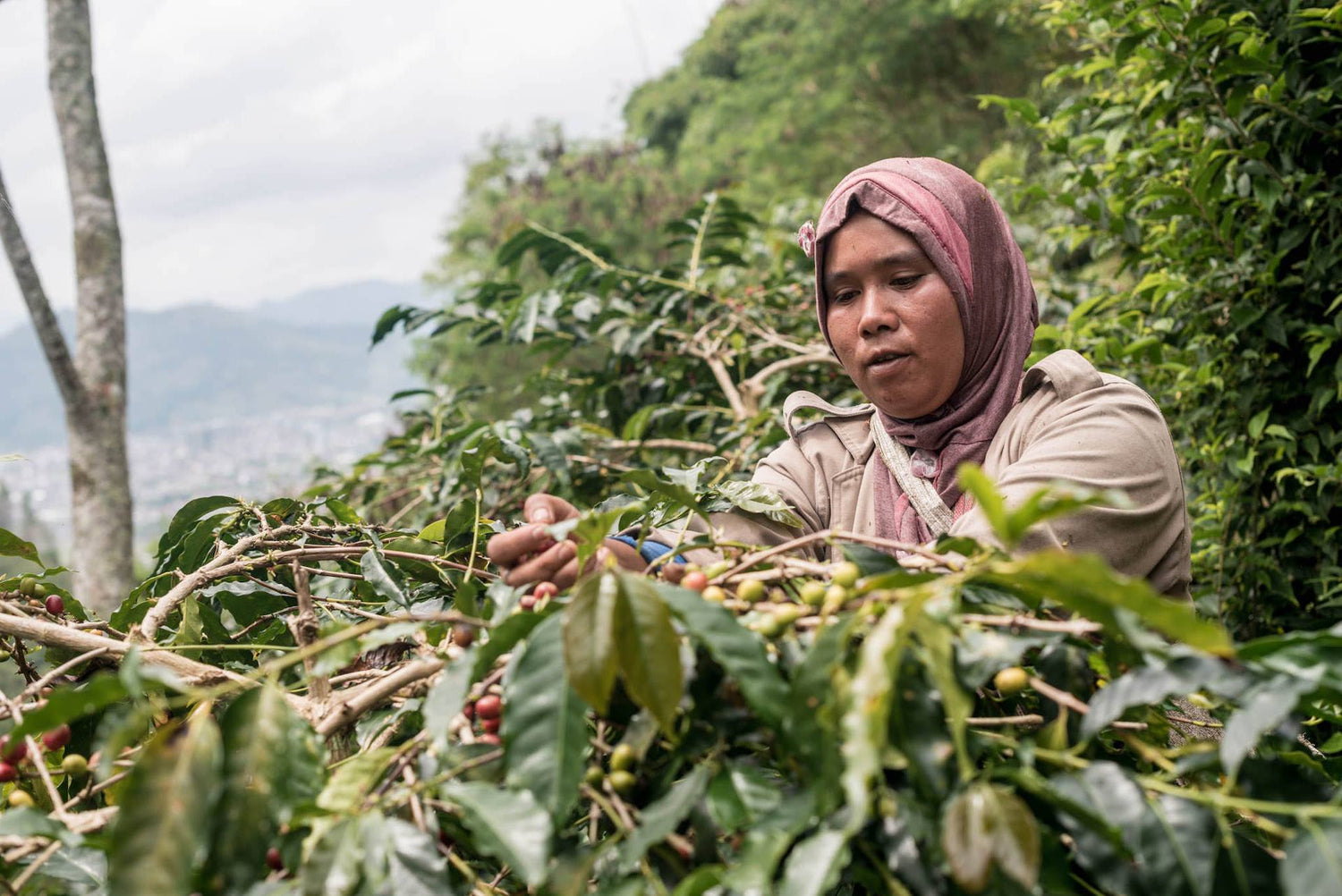 To the Coffee
Caramel, Apple, Dark Chocolate
Score:
Sweetness: 2/5 Toffee
Acidity: 3/5 Grüner Apfel
Mouthfeel: 3/5 Muskat
Body: 3/5 würzig

Variety: Tim Tim and Ateng
Processing: Washed
Harvesting Year: 2020
Drying Time: etwa 14 Tage

Suggested brew recipe:
We recommend suing the lungo button on your pod machine.
About the coffee
A mild coffee with spicy notes from Indonesia.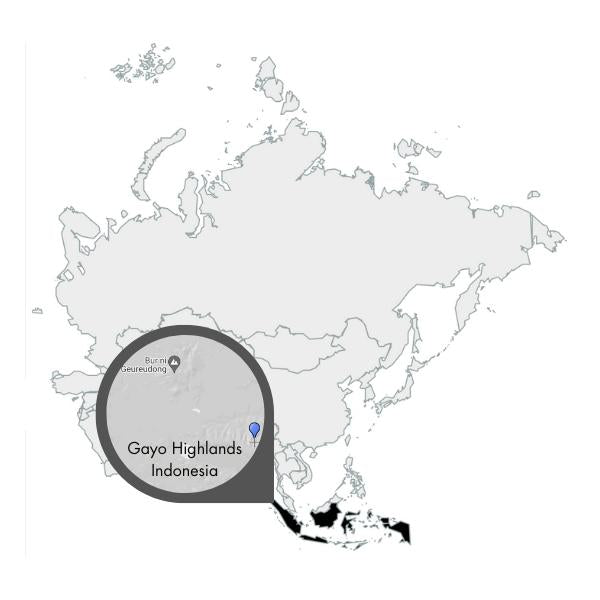 About the farm
Das Orang Utan Projekt unterstützt Farmer und den Schutz der Orang Utans und ihres Lebensraums. Das Orang Utan Projekt setzt sich für einen nachhaltigen Anbau von Kaffee im Regenwald ein, ohne diesen auszubeuten. Da der Regenwald besonders in den letzten Jahren stark geschrumpft ist, und Flora und Fauna, aber auch unser Klima massiv bedroht sind, ist uns dieser besonders wichtig.


Relationship: Mehrere Jahre
Producer: Project Coffee
Type of Farm: Small farmer Cooperative
Region, Country: Gayo Highlands, Sumatra, ID
Altitude: 1.500 masl
Soil type: fertile rainforest soils
Fertilisation method: biological
Shadow Type: grown in harmony with the rainforest
Processing location: nearby mill
Number of varieties: verschiedene
Harvest season: Sept - Dec
More about the farm
Das Orang Utan Kaffee Projekt zielt auf einen ganzheitlich-nachhaltigen Ansatz ab, der sich auf soziale Verantwortung und den Schutz tropischer Regenwälder mit ihrer einzigartigen Artenvielfalt und ihrer wichtigen Rolle im globalen Klimaschutz konzentriert: In diesem Projekt kommen ausschließlich Kleinstbauern zusammen, die seit mehreren Generationen ein oder zwei Hektar besitzen. Folgende sind die Grundregeln, unter denen die Orang-Utan-Farmer wirtschaften:

- sie verwenden keine landwirtschaftlichen Chemikalien wie Kunstdünger, Pestizide oder Herbizide.
- vereinbaren, den tropischen Regenwald nicht zu roden, um ihr Ackerland zu erweitern.
- verpflichten sich, geschützte Tier- oder Pflanzenarten nicht zu jagen, zu fangen oder zu handeln.
FAQs Advent Calendar
HOW DO I KNOW WHAT COFFEE IS IN THE CAPSULE?

Scan the QR code on the back of the calendar for detailed information.
CAN I ORDER THE ADVENT CALENDAR ONLINE AND PICK IT UP IN ONE OF YOUR CAFES?

Yes, you can also choose the roastery pickup and come by our shop. This costs nothing. Please note the information we will send you by email when you pick up.
Order your favourite coffee simply online.
Sustainably grown
Carefully grown and processed by our partners.
Worldwide Shipping
Safe and secure with DHL. To your home.
Recyclable packaging
No mixed materials in our coffee bags, therefore easy to recycle.
Pay securely
Choose from several secure payment methods
.
Free Shipping from 30€

Easy, safe and fast delivery with DHL. Free of charge from 30€ order value.

Direct & Fairtrade

We attach great importance to long-term relationsships.