Wild at Heart - perfect Espresso
Caramel, Strawberry, Chocolate
Regular price

Sale price

$12.00

Unit price

$48.00

per

kg
Save 15% by ordering the KG pack.
Our House Blend is the perfect espresso with clear but intense notes of caramel, chocolate and strawberries. We use Wild at Heart in our 19grams cafés for all milk-based coffees.
Grindsize

If you don't have a grinder at home, we'll be happy to grind the coffee to your specifications. Just click on your preparation option above to make this coffee.
Cultivation

Cultivated with love by great farmers. 100% Arabica coffee, harvested when ripe and carefully processed. Fair and directly traded.
Shipping

Freshly roasted, packed and shipped safely to you by DHL.
Packaging

Our standard bags contain 250g and are 100% recyclable. No mixed materials.
Brewing

Take your tried-and-tested recipe as a starting point for this roast, or get help from our Brew Guides.
Scoring Card

The coffee cherry can develop up to 1,200 different natural flavours. Depending on location and variety.

Learn to understand the flavours in coffee with the Scoring Card. Grade your coffee by filling out your Scoring Card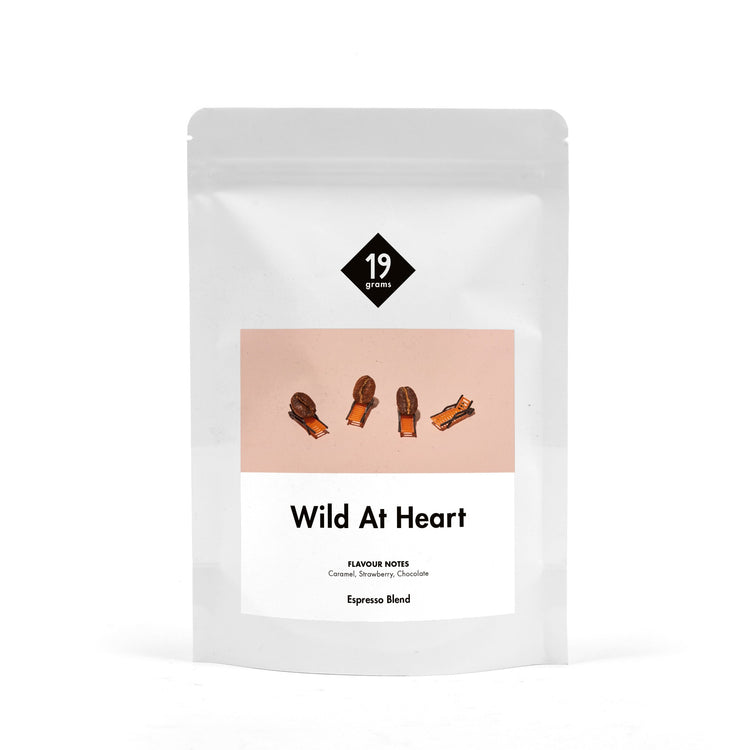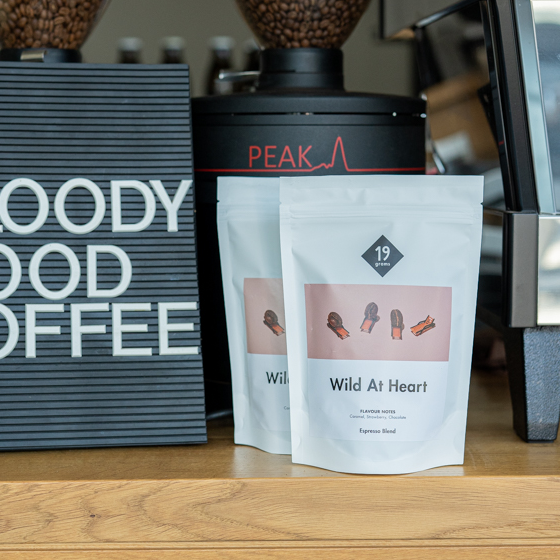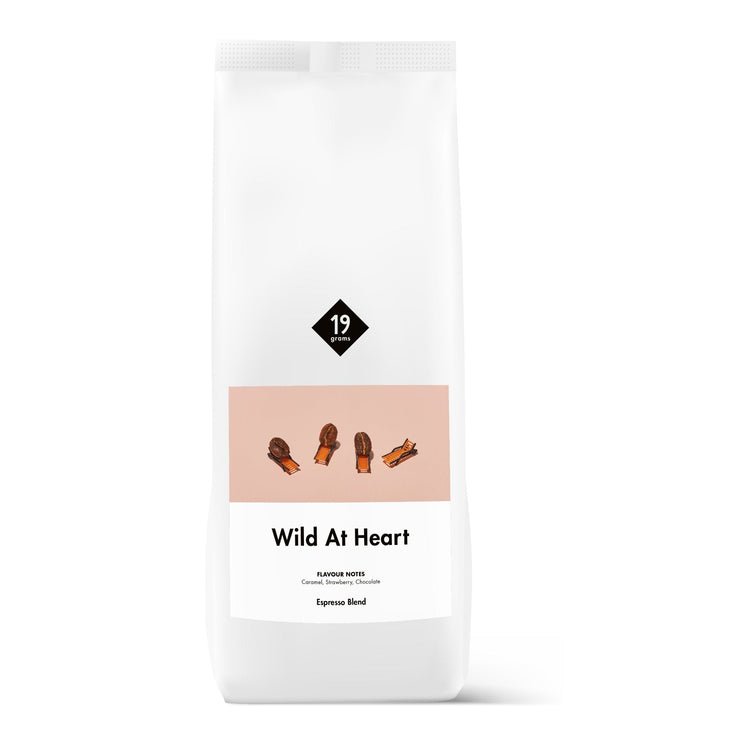 Suitable for espresso preparation: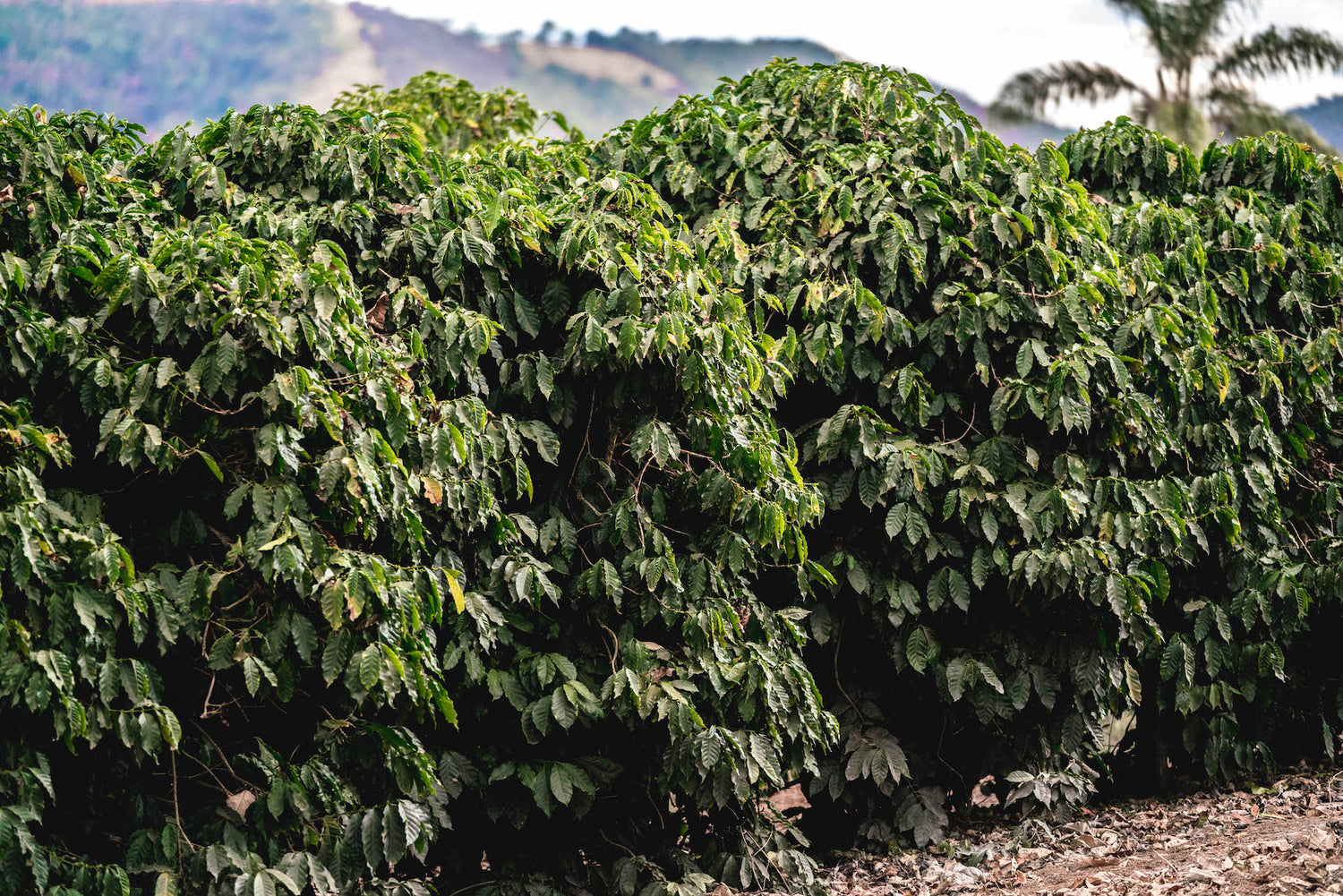 Coffee
Caramel, Strawberry, Chocolate
Score: 85
Sweetness: 4/5 Caramell
Acidity: 3/5 balanced
Mouthfeel: 3/5 silky
Body: 4/5 cremy chocolate

Variety: Yellow Catuai, Heirloom
Processing: natural, washed
Harvesting Year: 2022
Drying Time:

Suggested brew recipe:
1:2, 19g ground coffee to 40g espresso yield, in about 35 seconds.
About the Coffee
Named after the famous movie, Wild At Heart is our 19gram classic. The roast is our House Blend and consists of 70% natural processed Yellow Catuai from the Mata do Salgado farm in Brazil, which brings wonderful chocolaty-caramel notes to the cup. The 30% Heirloom from the Koke Washing Station in Ethiopia rounds off the flavour profile with slightly fruity notes of strawberry. "We love it with all of our heart" and therefore use this roast as a house blend in our cafés, because with it we can offer you the perfect espresso and serve a harmonious cappuccino or other milk-based coffees.
About the Farm


Relationship: Direct Trade
Producer: Veloso Brasilien, Koke Washing Station
Type of Farm:
Region, Country: Cerrado Miniero, Yirgacheffe, CO, ET
Altitude: 1850
Soil type: fertile soils
Fertilisation method: organic
Shadow Type: grown in the shadow
Processing location: Veloso Brazil, Koke Washing Station
Number of varieties: various
Harvest season: March-June
More about the Farm
The Mata do Salgado farm is located in the Cerrado Mineiro region of Brazil. Four families live on the 194-hectare farm, which belongs to Pedro Humberto Veloso. It is located in the Mineiro region known as Mata do Salgado. The area is characterised by very fertile soils. The relatively small farm is surrounded by forests and therefore has a unique microclimate. The entire farm is irrigated with a drip system, with the water distributed in pools.

The Koke Washing Plant is named after the town of Koke Kebele, which is located in the Yirgacheffe District of Gedeo Zone. The family-run Koke Wash was built in 2011 and is located on a hill surrounded by coffee farms. Several family-run farms in the area bring their coffee to the washing station. Here, after a strict quality control, the subsequent processing follows. The station also advises local farmers on growing conditions and coffee quality.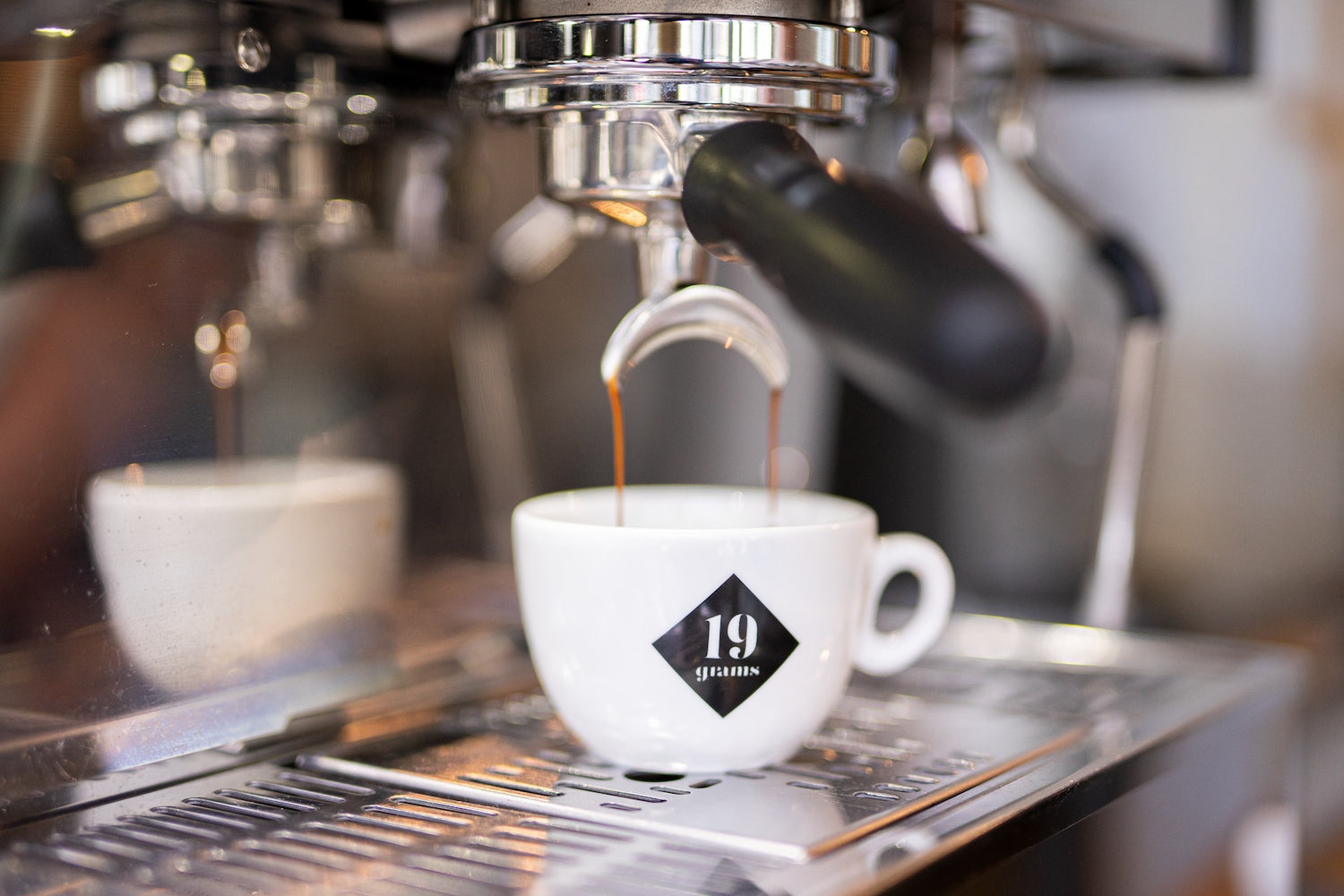 Bloody Good Espresso
Coffee is a fruit with many natural fruit acids. We roast our espressos so that they develop fine acid lines, but also bring out the sweetness. With our espresso roasts, we present the intense flavour profiles of different coffee origins. Discover our Single Origin Espressos - all 100% Arabica coffees, carefully selected and gently roasted by our roasting team.
Simply order your favourite coffee online.
Sustainably grown
Carefully grown and processed by our partners.
Shipping worldwide
Safe and secure with DHL. To your home.
Recyclable packaging
No mixed materials in our coffee bags, therefore easy to recycle.
Safe Payment
Choose from several secure payment methods
.
Free shipping from 30€

Easy, safe and fast delivery with DHL. Free of charge from 30€ order value.

Directly & Fairly Traded

We attach great importance to long-term relationships. With farmers at eye level.