La Toma - Colombia Espresso
Hazelnut, Cane sugar, Star fruit
Regular price

Sale price

$17.00
The washed Castillo from Finca La Toma roasted for espresso convinces with warm, sweet notes of cane sugar and hazelnuts. The slightly bitter note of star fruit is both juicy and fruity, and gives it that extra something in the cup.


Choose your grindsize

If you don't have a grinder at home, we'll happily grind your coffee to your specifications. Just select your brewing method above or order whole beans.
Cultivation

Cultivated with love by great farmers. 100% Arabica coffee, harvested when ripe and carefully processed. Sustainable and fairly traded.
Shipping

Freshly roasted, packed and shipped safely to you by DHL.
Packaging

Our standard bags contain 250g and are 100% recyclable. No mixed materials.
Brewing

Take your tried-and-tested recipe as a starting point for this roast, or get help from our brew guides.
Scoring Card

The coffee cherry can develop up to 1,200 different natural flavours. Depending on location and variety.

Learn to understand the flavours in coffee with the Scoring Card. Grade your coffee by filling out your Scoring Card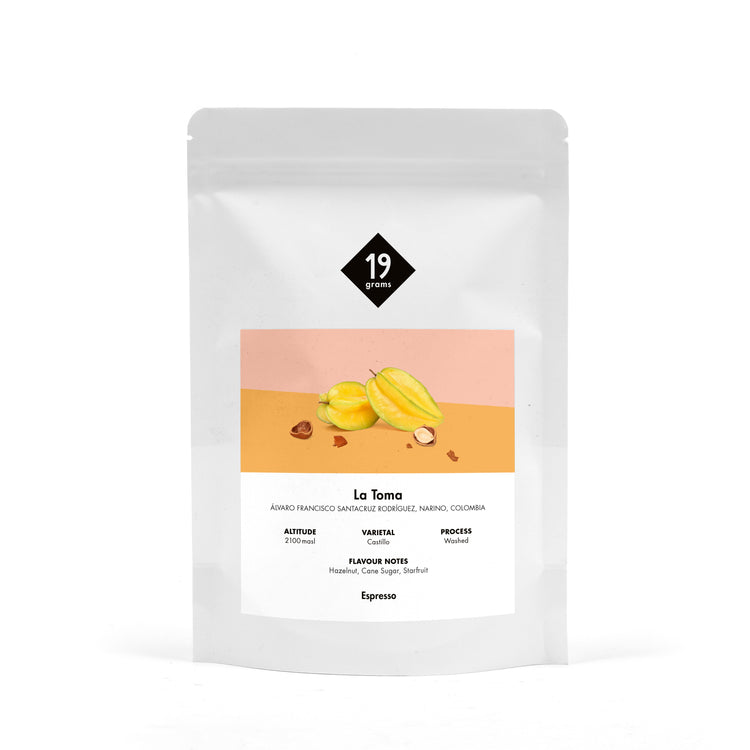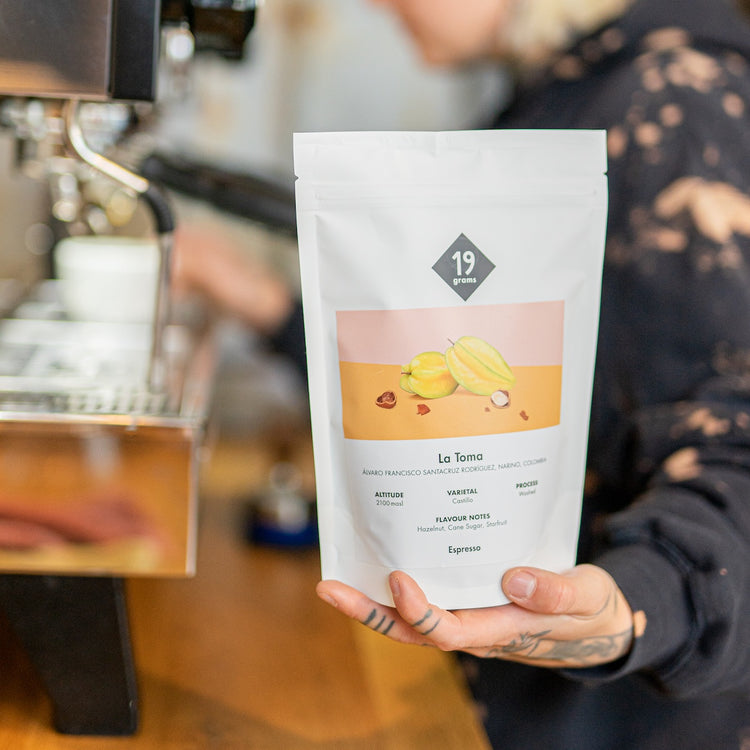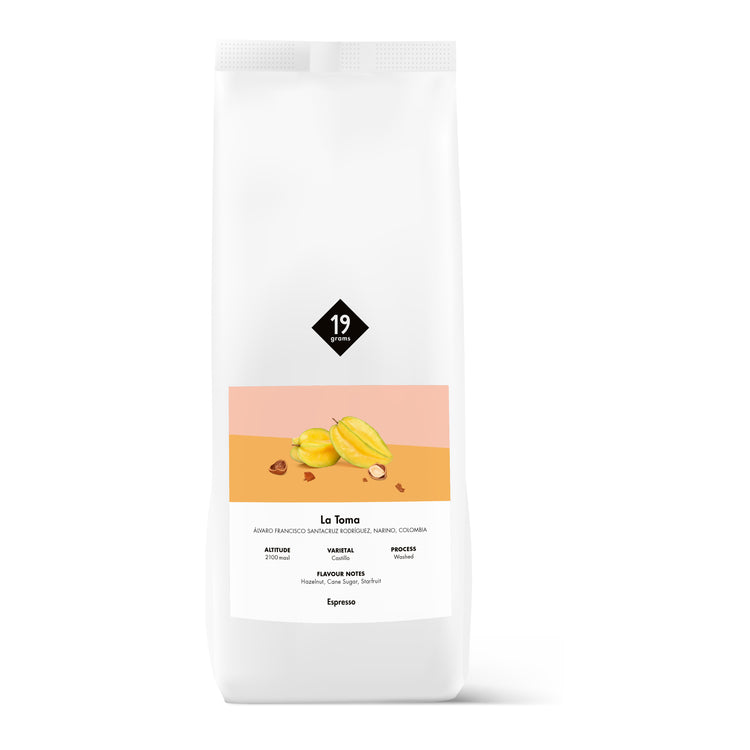 Suitable for espresso preparation: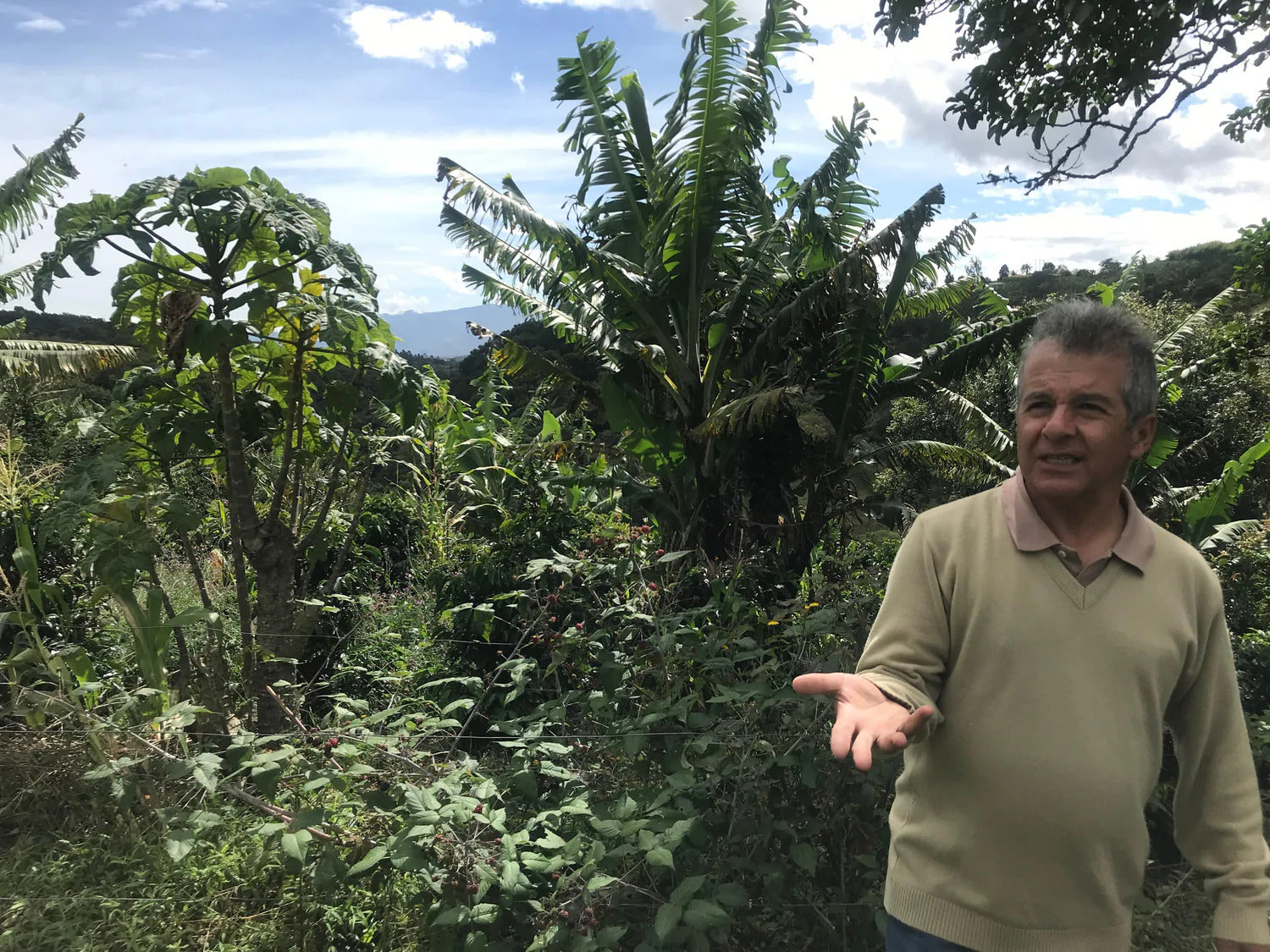 About the coffee
Hazelnut, Cane sugar, Star fruit
Score: 87.86
Sweetness: pear crumble
Acidity: complex and sparkling
Mouthfeel: silky
Body: jammy and long

Variety: Castillo
Processing: washed
Harvesting Year: 2021
Drying Time: 15 days

Suggested brew recipe:
1:2, 19g ground coffee to 40g espresso yield, brew time: 30-35 seconds.
About the coffee
A nutty, but sweet Espresso with fresh acidities reminescent of star fruit.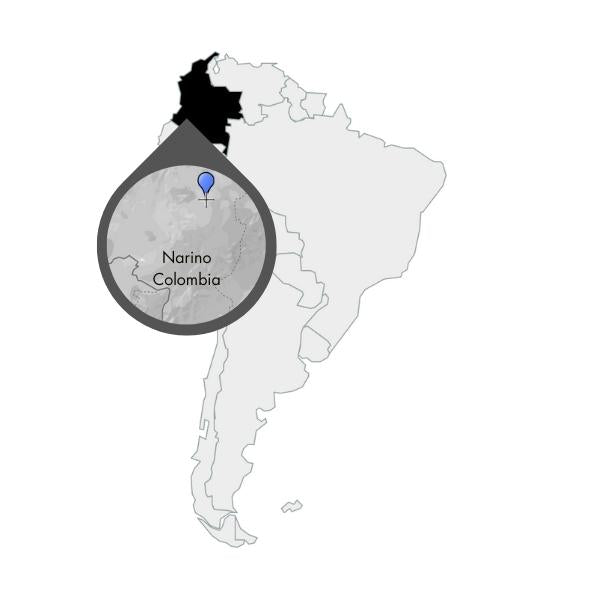 The farm | Finca La Toma
We have been working with Álvaro from Finca La Toma for several years.

Relationship: for some years
Producer: Álvaro Francisco Santacruz Rodriguez
Type of Farm: family owned business
Region, Country: Nariño, CO
Altitude: 2100 masl
Soil type: vulcanic soils
Fertilisation method: biological
Shadow Type: grown in the shadow
Processing location: on the farm
Number of varieties: verschiedene
Harvest season:
About the farm
Álvaro Francisco Santacruz Rodriguez grows his speciality coffees on his finca La Toma at an altitude of 2,200 m in western Colombia, 30km from the town of Pasto. Thanks to the nearby Galeras volcano, this area benefits from very fertile soil, which provides the ideal conditions for growing coffee. Add to this ideal temperatures, and the volcanically enriched soil gives life not only to coffee, but also to a variety of other fruits and vegetables.

The passion for quality coffee and the ambition to work hard for it is passed down from generation to generation. This is the first time we have worked with Álvaro Francisco Santacruz Rodriguez and it certainly won't be the last. We look forward to future unique coffee creations!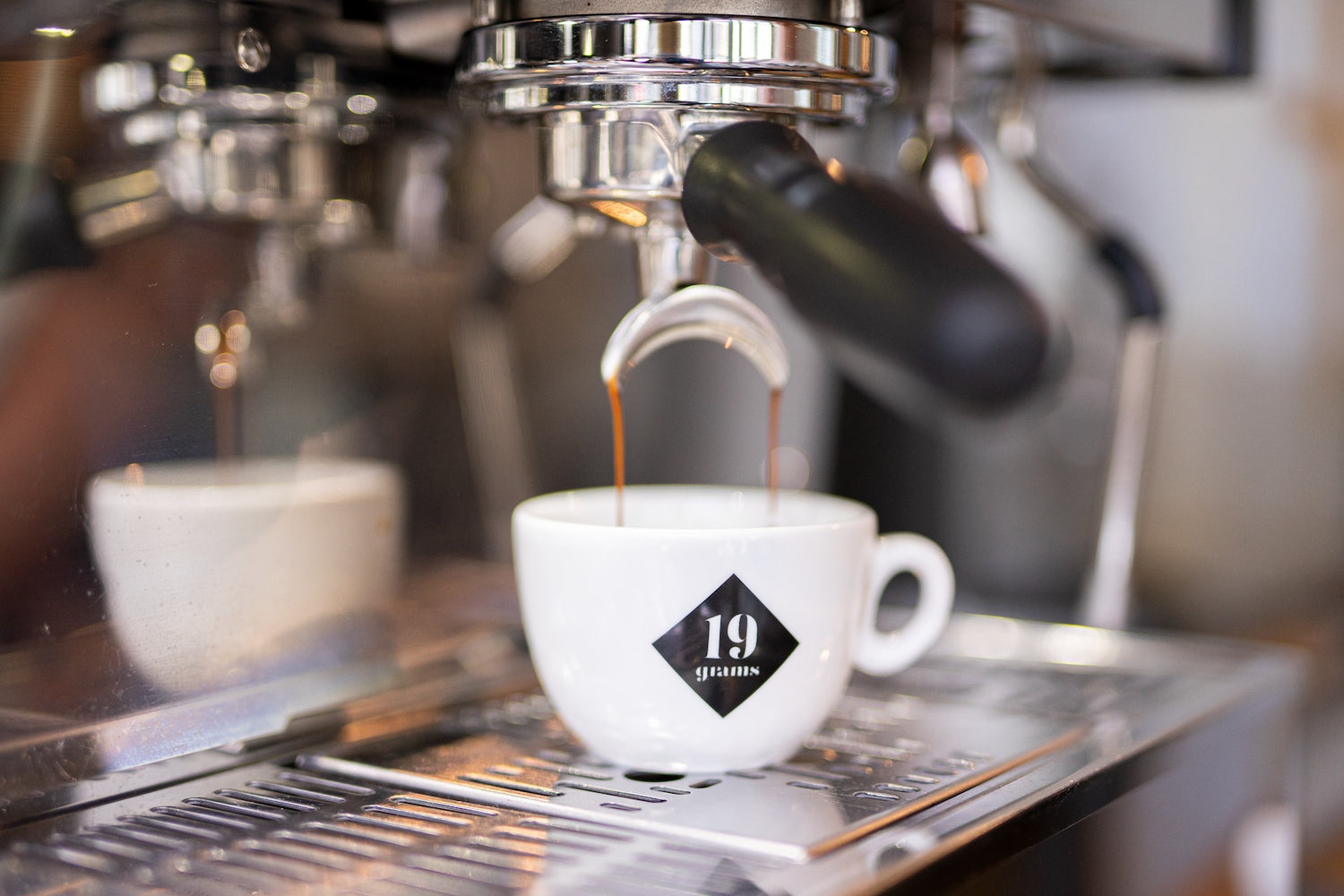 Bloody Good Espresso
Coffee is a fruit which is naturally acidic and contains many sugars. We roast our espresso to develop a fine acidity and to bring out its natural sweetness.
Our espresso roasts aim to present the strong flavour profiles of different origins. Discover our single origin espressos – all 100% arabica coffees, carefully selected and gently roasted by our team in Berlin.
Simply order your favourite coffee online.
Sustainably grown
Carefully grown and processed by our partners.
Worldwide shipping
Safe and reliable with DHL. Direct to your door.
Recyclable packaging
There are no mixed materials in our coffee bags, making them easy to recycle.
Pay securely
Choose from several secure payment methods.
Free shipping from €30

Easy, safe and fast delivery with DHL. Free of charge from €30 order value.

Directly & Fairly Traded

We attach great importance to our long-term relationships, keeping farmers on equal terms.