Decaf - Colombia Espresso
Ripe figs, Brown sugar, Dark chocolate
Regular price

Sale price

$12.00

Unit price

$48.00

per

kg
In our decaffeinated espresso from Colombia, you won't notice its decaf attitude at all. Gently decaffeinated with the Sugar Cane method - so you also get wonderful sweet notes in the cup.

Grind Size

If you don't have a grinder at home, we'll be happy to grind the coffee to your specifications. Just click on your preparation option above or order whole beans.

Find the right grind. You can get the most out of your coffee by grinding your beans just before brewing. Take a look at the equipment selection if you are interested in a grinder.

You can also select a grind level in each product if you want us to grind the beans for you. We use a Mahlkönig EK43 for this.

Frenchpress and Aeropress are ground on the same setting.
Cultivation

Cultivated with love by great farmers. 100% Arabica coffee, harvested when ripe and carefully processed. Sustainable and fairly traded.
Shipping

Freshly roasted, packed and securely shipped to you with

DHL

.
Packaging

Our standard bags contain 250g and are 100% recyclable. No mixed materials.
Brewing

Take your tried-and-tested recipe as a starting point for this roast, or get help from our

Brew Guides

.
Scoring Card

The coffee cherry can develop up to 1,200 different natural flavours. Depending on location and variety. Learn to understand the flavours in coffee with the Scoring Card. Grade your coffee by filling out your

Scoring Card

.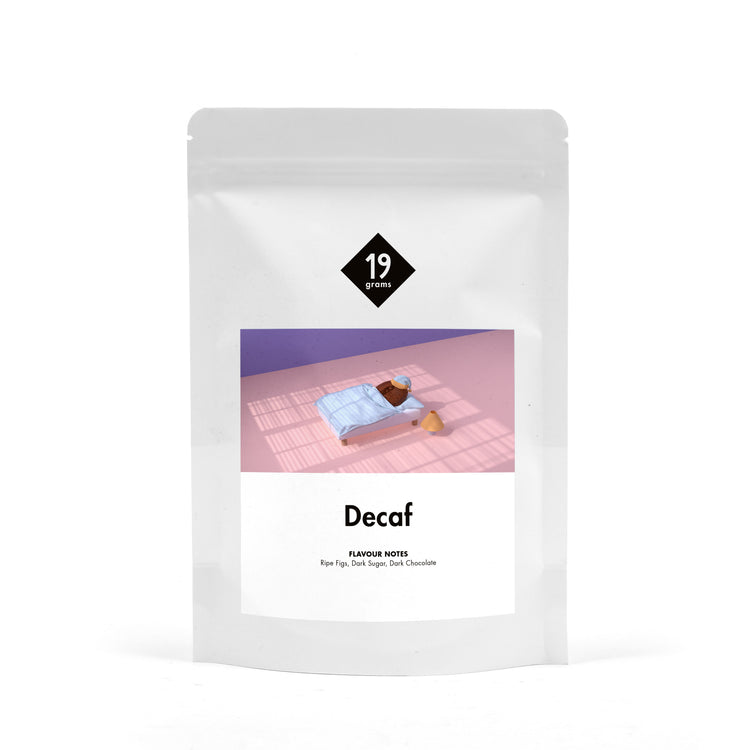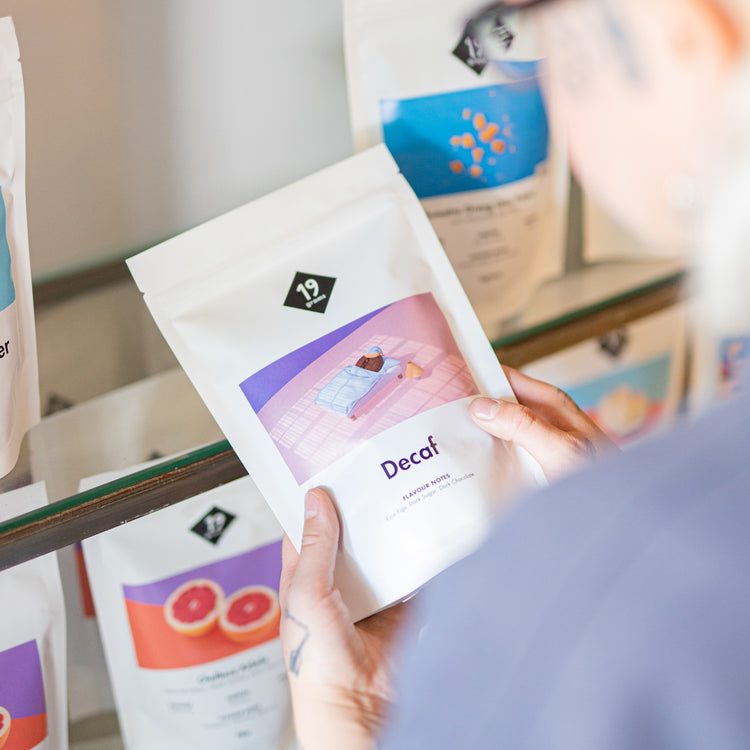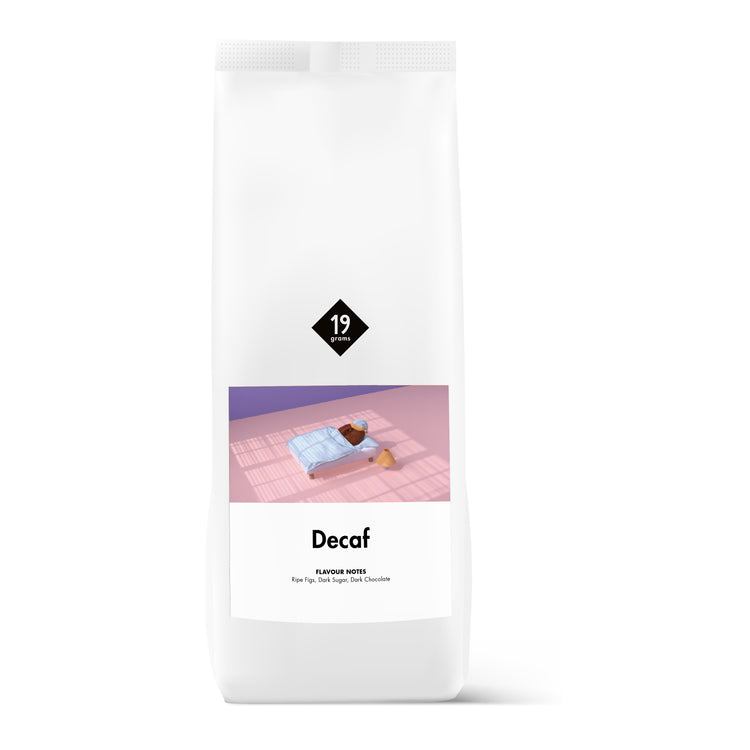 All info on our Decaf:
What is Decaf, anyway?

Decaf is coffee from which the caffeine has been removed with the help of a solvent. The law stipulates that decaffeinated coffee, or coffee that calls itself "decaffeinated", may contain a maximum of 0.1% caffeine. Of course, our Decaf complies with this requirement. It contains only 0.042% caffeine.
What is the difference between LowCaf and Decaf?

While Decaf are "normal" Arabica coffee beans from which the caffeine has been subsequently removed, LowCaf are coffee varieties that naturally contain less caffeine.
Are there any tips for the preparation?

Basically, you can use Decaf in the same way as you would use any other coffee. However, the Decaf bean is actually somewhat different from untreated Arabica beans, because the decaffeination process has changed the density of the bean. It is more porous. Das heißt, du solltest sie vorsichtiger mahlen: In the medium term, if you want to prepare your coffee to a good standard, we recommend that you get a really good grinder. Because even small adjustments to the grind can make a big difference. If the Decaf doesn't work with your normal espresso recet, then change the ratio of coffee to water.
When can it make sense to switch to Decaf?

Do you have trouble falling asleep at night? After drinking coffee, do you have the feeling that your heart is beating particularly fast? Are you nervous or a bit dizzy? After drinking coffee?

We're not medical professionals, but these could all be symptoms that you're overdoing it with the coffee.

If you are in any doubt, you should see a doctor.
How was this decaf decaffeinated?

We rely on the sugar cane method for our Decaf, because in comparison it gives the best result in the cup. Our Decaf tastes of ripe figs, brown sugar and dark chocolate. A flavour profile that is closest in taste to a non-decaffeinated coffee. We roast our Decaf for filter and espresso, so the best characteristics come into the cup for each preparation method.
Suitable for espresso preparation: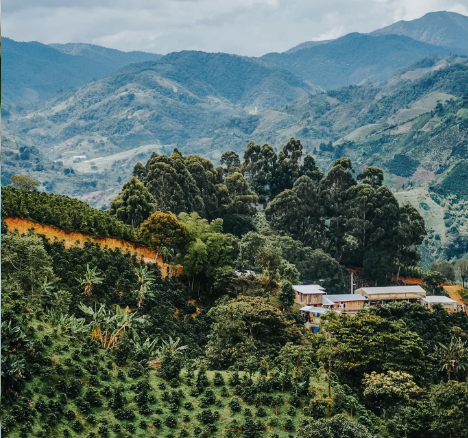 About the Coffee
Ripe figs, Brown sugar, Dark chocolate
Score: 86
Süße: 4/5 pear crumble
Säure: 2/5 clean and easy
Mundgefühl: 4/5 silky
Nachgeschmack: 3/5 balanced

Varietät: Castillo, Caturra, Colombia, Bourbon
Verarbeitung: washed
Harvest year: 2020
Trocknungszeit: 20 - 30 days

Zubereitungsbeispiel:
1:2, 19g ground coffee to 40g espresso yield, brew time: 30-35 seconds. Or in a fully automatic machine.
About the Coffee
A delicious, mild decaf that hardly shows its decaf attitude. With our decaffeinated coffee from Huila, Colombia, we bring a great Decaf into your cup. A coffee with notes of hazelnut, chocolate and passion fruit - you can experience all this with Decaf in your cup, and without any caffeine. The Arabica beans are grown at an altitude of up to 1,900 metres on four different growing areas in the south of the province of Huila. It is a single origin blend: a harmonious interplay of the Castillo, Caturra, Colombia and Bourbon varieties is revealed in a coffee blend of the highest quality. The exciting flavour profile is intensified by the further processing steps of the coffee cherries. Lavado means washed in Spanish and refers to the gentle wetprocess method used to process the beans. The beans are then sprayed with steam, which opens fine pores. With the help of a natural solvent, ethyl acetate, which consists partly of vinegar and partly of natural extracts of sugar cane, the caffeine is now removed. This not only sounds sweet, but also tastes like it! The careful processing gives our Decaf its fruity-sweet aroma.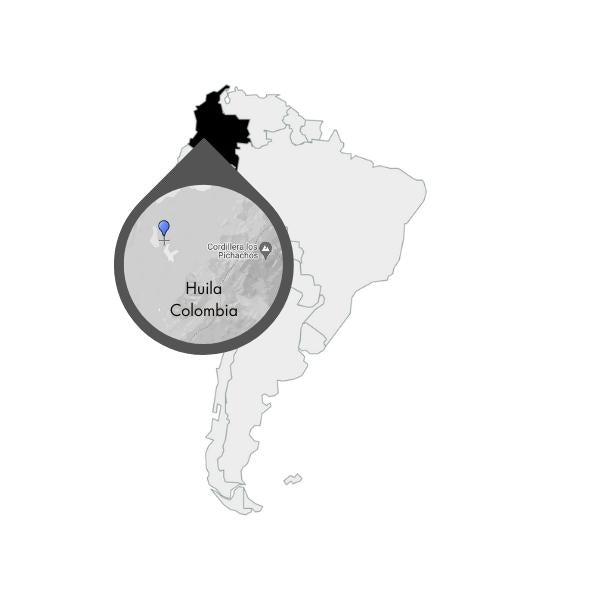 The Farm | different


Zusammenarbeit: new partner
Farmer/ Produzent: Small farmers from Colombia
Betreiberform: small family owned farms
Land, Region: CO, Huila
Altitude: 1900 mall
Soil type: fertile soil
Düngemethode: Organic
Shade type: grown in shadow
Ort der Verarbeitung: Manizales, Caldas
Anzahl der Varietäten: different
Erntezeit: Oct - Dec / Apr - May
More about the farm
Our four growing partners from the Colombian communities of Acevedo, Palestina, Pitalito and Timana are not only pioneers in the field of high-quality coffees. They are also among the pioneros - pioneers - who make it their business to experiment with revolutionary aromas and flavours using new processing methods. Head of Quality Jayson Galvis emphasises the ambition that coffee should offer consumers a taste experience even without caffeine.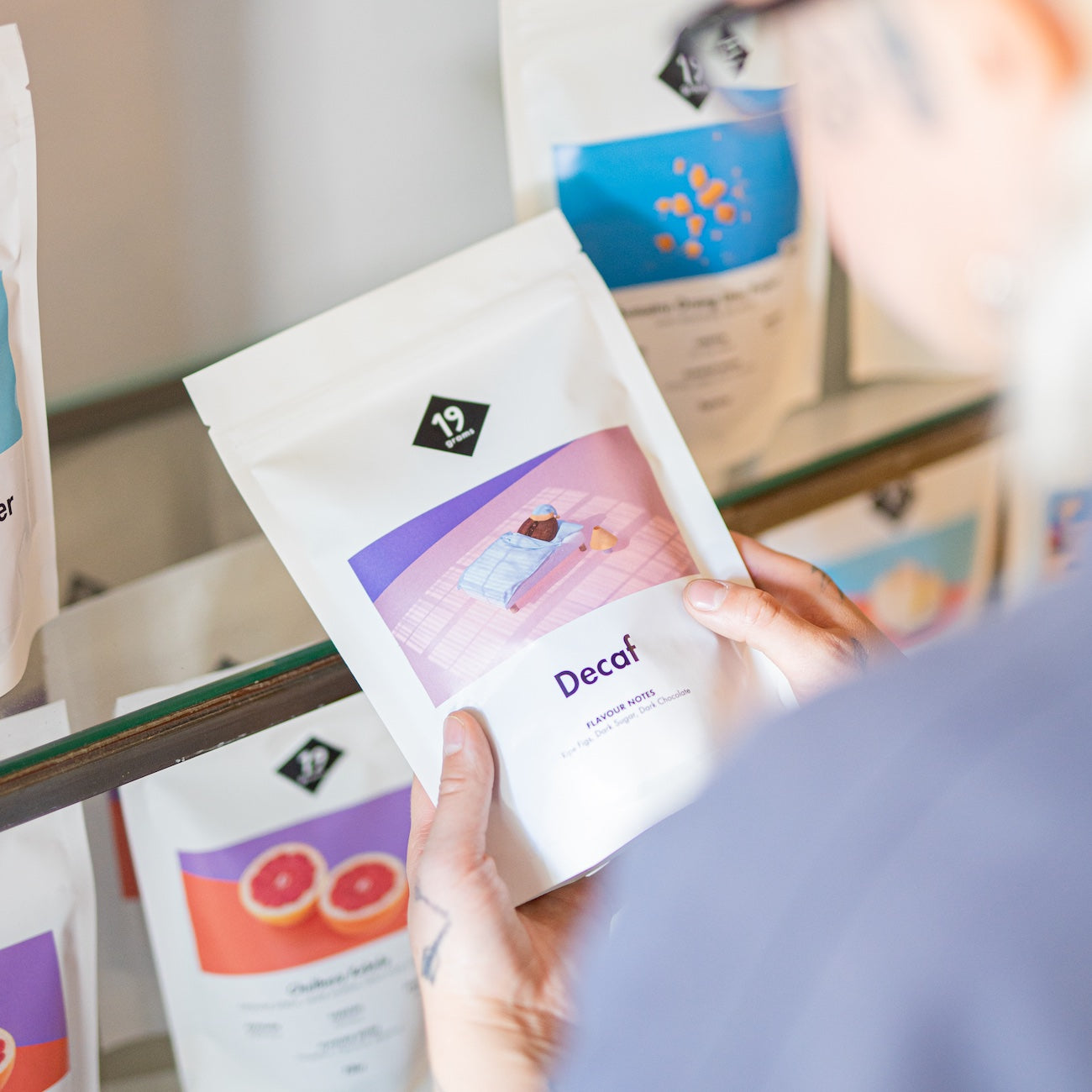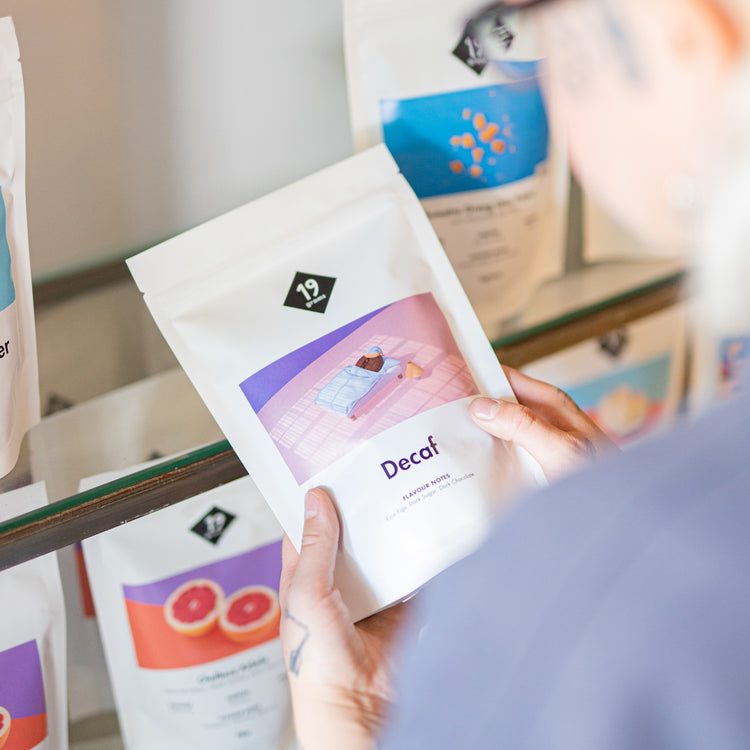 Bloody Good Decaf
Caffeine is a natural component in most coffee plants, as it protects the plant against insects and pests: Robusta coffee contains about 2-2.7% caffeine, Arabica varieties about half that: 1.4-1.6%. The relatively recently discovered low-caf varieties contain around 0.7%. Our Decaf has been gently decaffeinated using the sugar cane method and therefore tastes particularly sweet.
Simply order your favourite coffee online.
Sustainably grown
Carefully grown and processed by our partners.
Worldwide Shipping
Safe and reliable with DHL. To your home.
Recyclable packaging
No mixed materials in our coffee bags, therefore easy to recycle.
Pay securely
Choose from several secure payment methods.
Free shipping from 30€

Easy, safe and fast delivery with DHL. Free of charge from 30€ order value.

Directly & Fairly Traded

We attach great importance to long-term relationships. With the farmers at eye level.