Soares - Brazil filter
Cherry, Orange, Strawberry
Regular price

Sale price

11,68 €
The coffee is grown at 1100 meters above sea level and undergoes a natural 72-hour carbonic maceration. In the cup, this filter roast tastes of heavy sweet notes of dark cocoa, black cherry and strawberry jam.
About this Coffee
The processing of this lot from Soares Farm is relatively unusual: similar to the processing of grapes in wine, the cherries are sorted after harvest and differentiated into ripe, underripe and overripe. While the ripe and underripe cherries go to the wet mill, the overripe or "passa" cherries are sent to the courtyard to dry. Here, the passa cherries are laid out in layers 20 cm thick. This serves to reduce the oxygen content in the cherry and bring the temperature to 42°C for fermentation. After 48 hours, fermentation is complete and the cherry is spread out at a rate of approximately 20 liters per m². Here the cherries are turned 12 times a day for 16 days until the correct moisture content is reached. Finally, the parchment coffee is transported to the dry mill about 3.5 km away at Fazenda Santa Cecilia, Pedro's largest farm. From here it is prepared for export.
About the Farm
The Soares Farm is located in the lagoon of the Soares region, an important reference point in Carmo do Paranaíba, Brazil.
Grindsize

If you don't have a grinder at home, we'll be happy to grind the coffee to your specifications. Simply click on your preparation option above or order whole beans.

Find the right grind. You can get the most out of your coffee by grinding your beans just before brewing. Take a look at the equipment selection if you are interested in a grinder.

You can also select a grind level in each product if you want us to grind the beans for you. We use a Mahlkönig EK43 for this.

Frenchpress and Aeropress are ground on the same setting.
Cultivation

Grown with love by great farmers. 100% Arabica coffee, harvested when ripe and carefully processed. Sustainable and fairly traded.
Shipping

freshly roasted, packed and shipped DHL to you
Packaging

Our standard bags contain 250g and are 100% recyclable. No mixed materials.
Brewing

Use your tried and tested recipe as a starting point for this roast, or get help from our Brew Guides.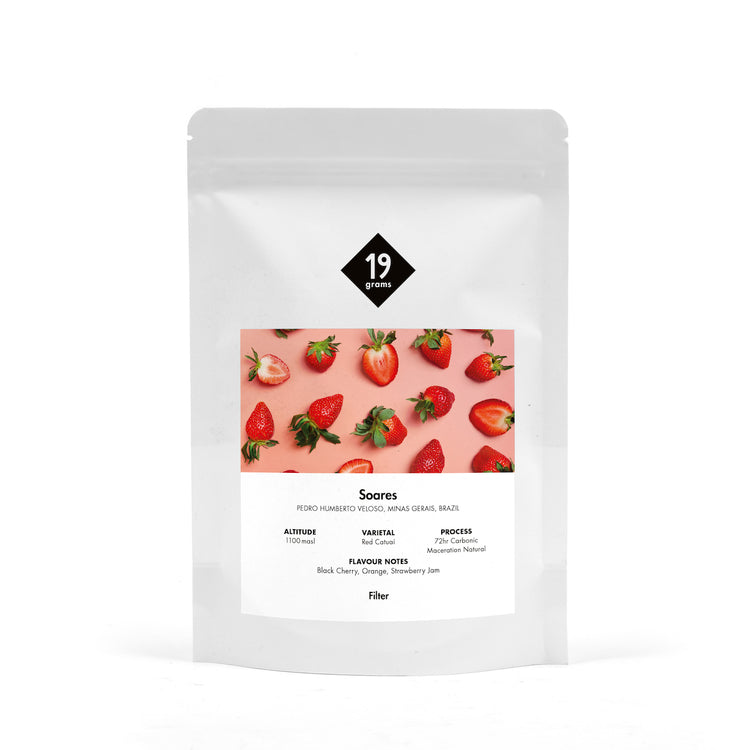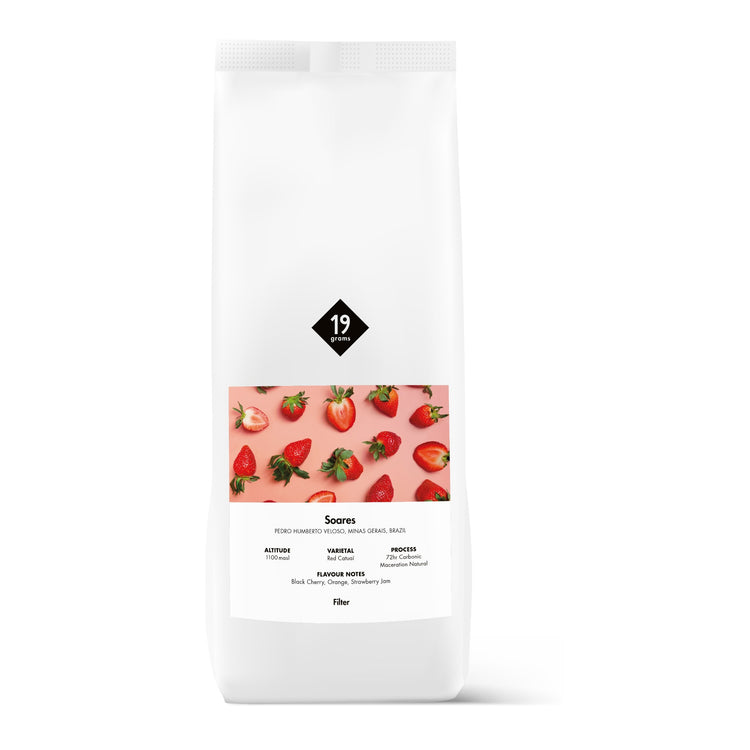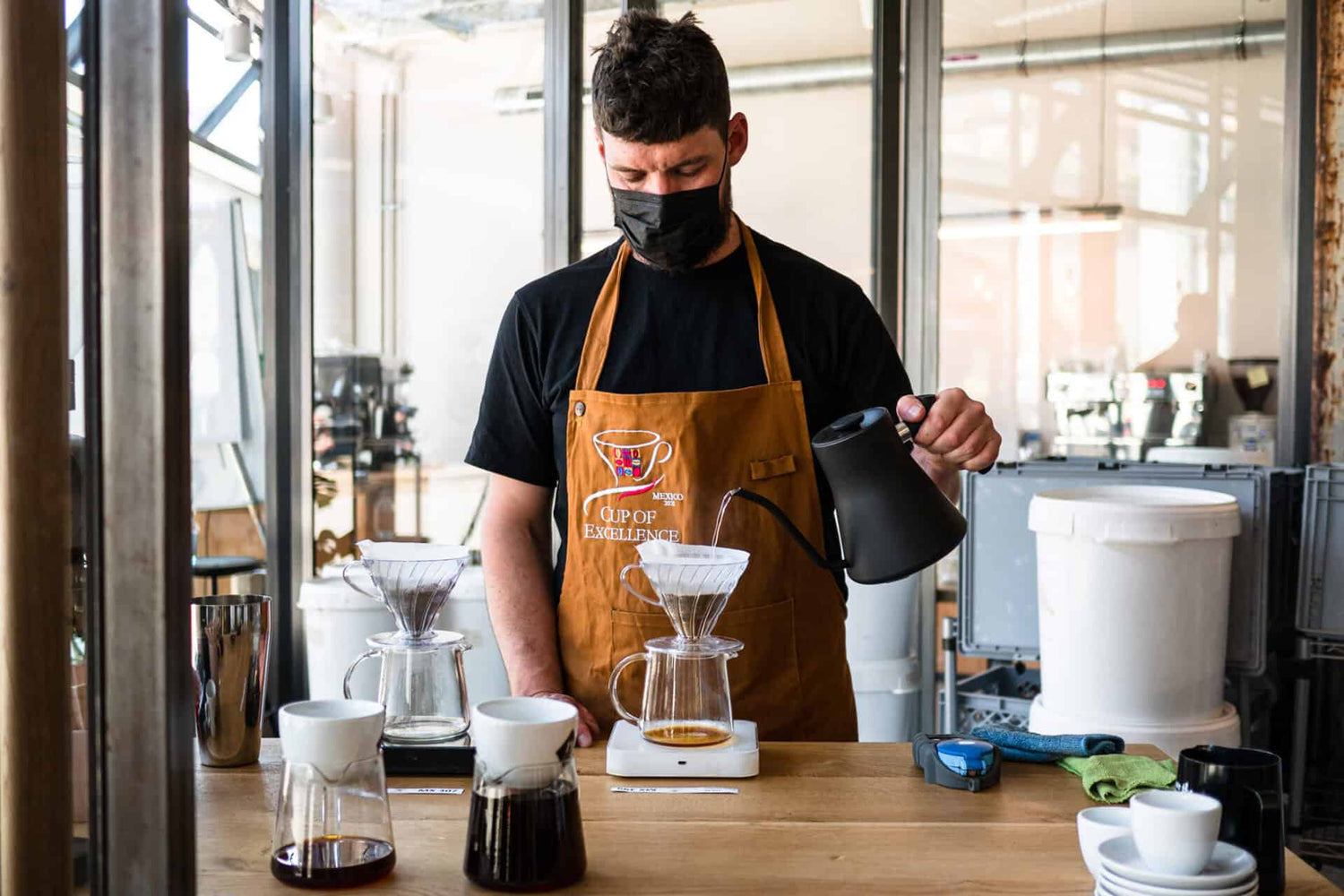 Bloody Good Coffee
Coffee is a fruit with many natural fruit acids. We roast our coffees to bring out these acids, but also to bring out the sweetness. When our roasters develop a flavour profile for a filter coffee, they make sure to use a slightly lower temperature. In our coffees, we bring out the natural flavour profile of each variety, but also of the terroir of Origin.
Order your favorite coffee online.
Grown sustainably
Carefully grown and processed by our partners.
Worldwide shipping
Safe and reliable with DHL. To your home.
Recyclable packing
No mixed materials in our coffee bags, therefore easy to recycle.
Secure payment
Choose from various secure payment methods.
Free shipping from 30€

Easy, safe and fast delivery with DHL. Free of charge from 30€ order value.

Direct & fair trade

We attach great importance to long-term relationships. With the farmers at eye level.