Rung'eto Kii - Kenya Espresso
Cranberry, Wild Strawberry, Sugar Cane
Regular price

Sale price

$17.00
This Single Origin blend from Kirinyaga unfolds a rich taste of wild strawberries, infused with sweet nuances of cane sugar. There is also a tangy cranberry note that adds depth and freshness to the flavour. Overall, this coffee offers an elegant and sparkling taste experience.

Try this lot also as a filter roast.
Choose your grindsize

If you don't have a grinder at home, we'll happily grind your coffee to your specifications. Just select your brewing method above or order whole beans.
Cultivation

Cultivated with love by great farmers. 100% Arabica coffee, harvested when ripe and carefully processed. Sustainable and fairly traded.
Shipping

Freshly roasted, packed and shipped safely to you by DHL.
Packaging

Our standard bags contain 250g and are 100% recyclable. No mixed materials.
Brewing

Take your tried-and-tested recipe as a starting point for this roast, or get help from our brew guides.
Scoring Card

The coffee cherry can develop up to 1,200 different natural flavours. Depending on location and variety.

Learn to understand the flavours in coffee with the Scoring Card. Grade your coffee by filling out your Scoring Card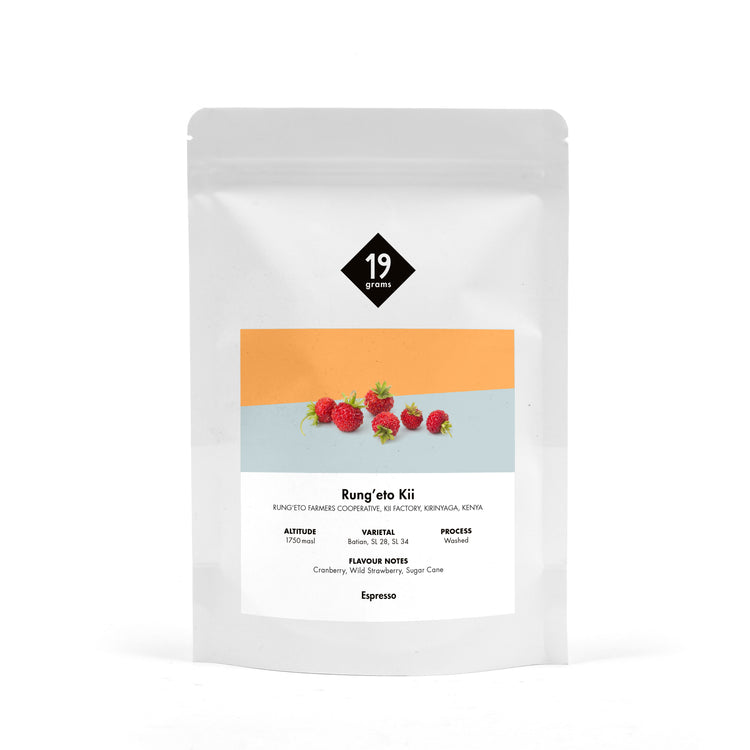 Suitable for espresso preparation: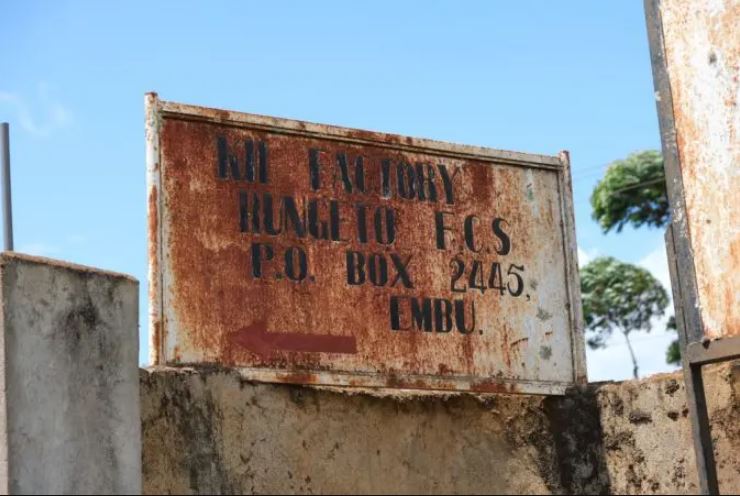 About the coffee
Cranberry, Wild Strawberry, Sugar Cane
Score: 88
Sweetness:
Acidity: 5/5 citric
Mouthfeel: 4/5 sparkling
Body: 4/5 elegant

Variety: SL28, SL34 und Batian Blend
Processing: Washed
Harvesting Year: 2023
Drying Time: around 14 days

Suggested brew recipe:
1:2, 19gr coffee for 40gr espresso, brewing time: 30-35 seconds.
About the coffee
The process starts with the mechanical de-pulping of the cherries as soon as they arrive at the factory. The cooperative makes a point of having its factories close to small farms so that the cherries can be de-pulped as soon as possible after harvest. After de-pulping, the coffee beans are covered with a layer of sticky, fruity mucilage or mucilage. This mucilage is fermented in large tanks for 12 to 24 hours. Afterwards, the seeds are thoroughly "washed" in long washing channels.

A special feature of the processing is the "double soak", which is popular in Kenya. This step not only serves to increase the purity and intensity of the finished cup, but also provides a second opportunity to sort lower density coffee beans, which are often of lower quality or come from immature cherries.

Each processed batch is kept separate throughout the process and tasted separately. This allows the wet mill management to evaluate and continuously improve quality patterns.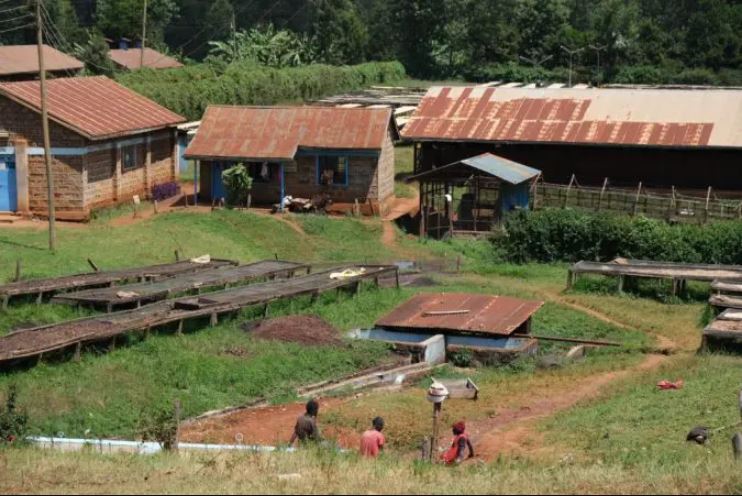 The farm | Rung'eto Farmers Cooperative, Kii Factory


Relationship: new Partner
Producer: The Kii Washing Station is run by the Rung'eto Farmer's Cooperative Society, which also owns the Karimikui and Kiangoi mills. Near Ngariama are also Gakuyuini, which some of you should also already know and love. Much of the region was planted with coffee just before the advent of hybrid varieties in Kenya, which means that 99% of farmers who supply to Kii grow SL28 and SL34, while only about 1% use rust-resistant varieties such as Ruiru 11 or Batian.
Type of Farm: Cooperative
Region, Country: Kirinyaga,
Altitude: 1.750 masl
Soil type: vulcanic soils
Fertilisation method: biologic
Shadow Type: grown in the shadow
Processing location: Kii Factory, auf der Farm
Number of varieties: SL28, SL34, Ruiru 11, Batian and SL28
Harvest season: Nov - Jan
About the farm
The small region in Kirinyaga served by the Kii Mill and surrounding the village of Ngariama is mainly a tea growing area, so most of the coffee planting is quite new. The region is known for the very high quality of both tea and coffee. Because it was planted a little later than neighbouring regions, the soils have not been depleted by years of conventional agriculture with its sprays and chemical fertilisers.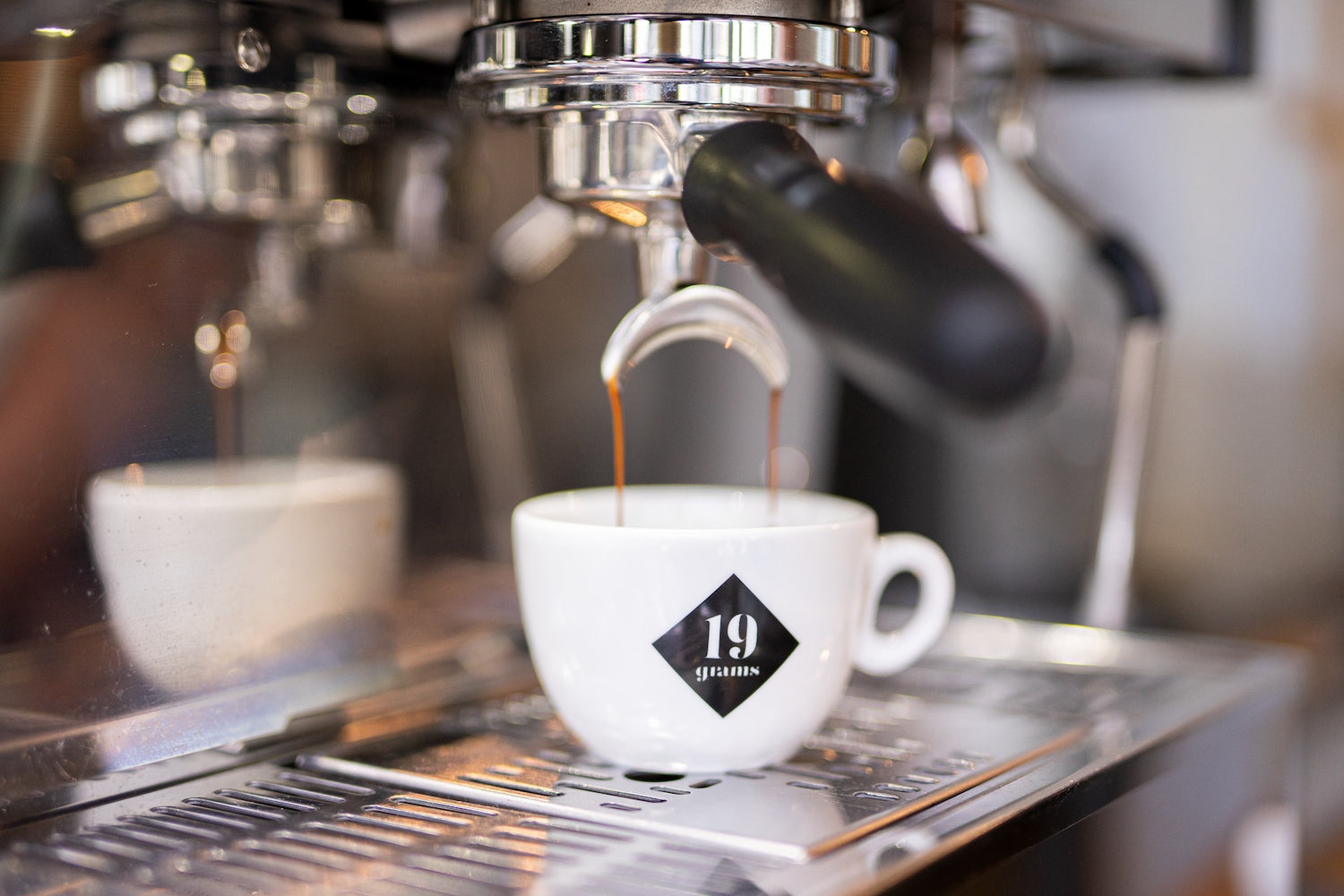 Bloody Good Espresso
Coffee is a fruit which is naturally acidic and contains many sugars. We roast our espresso to develop a fine acidity and to bring out its natural sweetness.
Our espresso roasts aim to present the strong flavour profiles of different origins. Discover our single origin espressos – all 100% arabica coffees, carefully selected and gently roasted by our team in Berlin.
Simply order your favourite coffee online.
Sustainably grown
Carefully grown and processed by our partners.
Worldwide shipping
Safe and reliable with DHL. Direct to your door.
Recyclable packaging
There are no mixed materials in our coffee bags, making them easy to recycle.
Pay securely
Choose from several secure payment methods.
Free shipping from €30

Easy, safe and fast delivery with DHL. Free of charge from €30 order value.

Directly & Fairly Traded

We attach great importance to our long-term relationships, keeping farmers on equal terms.