La Granada 96h - Colombia Espresso
Apricot, Marzipan, Sugar cane
Regular price

Sale price

13,36 €

Unit price

53,44 €

per

kg
La Granada brings a great, sweet espresso is your cup: notes of apricot with the sweetness of marzipan and cane sugar, medium body with a velvety mouthfeel.



Choose your grind

If you don't have a grinder at home, we'll happily grind your coffee to your specifications. Just select your brewing method above or order whole beans.
Cultivation

Cultivated with love by great farmers. 100% Arabica coffee, harvested when ripe and carefully processed. Sustainable and fairly traded.
Shipping

Freshly roasted, packed and shipped safely to you by DHL.
Packaging

Our standard bags contain 250g and are 100% recyclable. No mixed materials.
Brewing

Take your tried-and-tested recipe as a starting point for this roast, or get help from our brew guides.
Scoring Card

The coffee cherry can develop up to 1,200 different natural flavours. Depending on location and variety. Learn to understand the flavours in coffee with the Scoring Card. Grade your coffee by filling out your Scoring Card.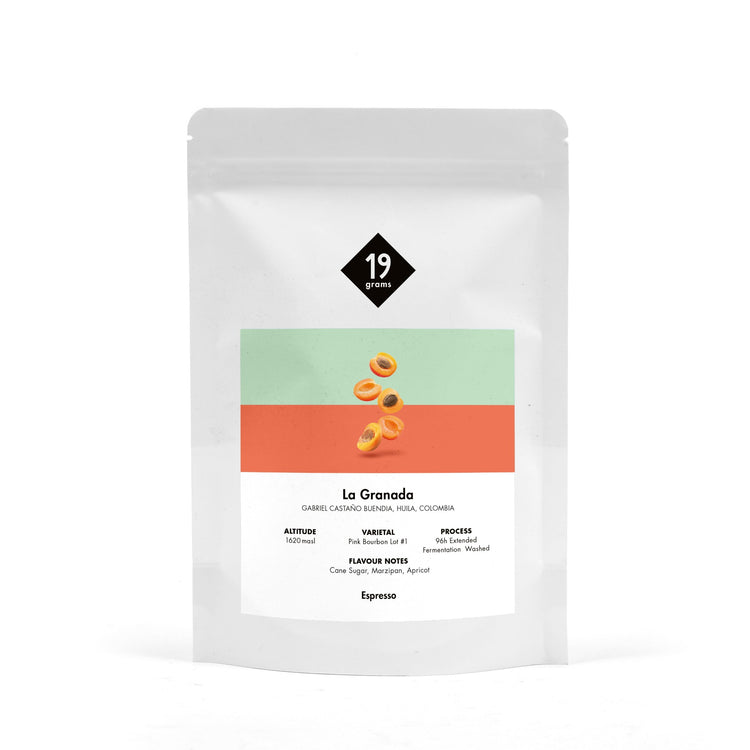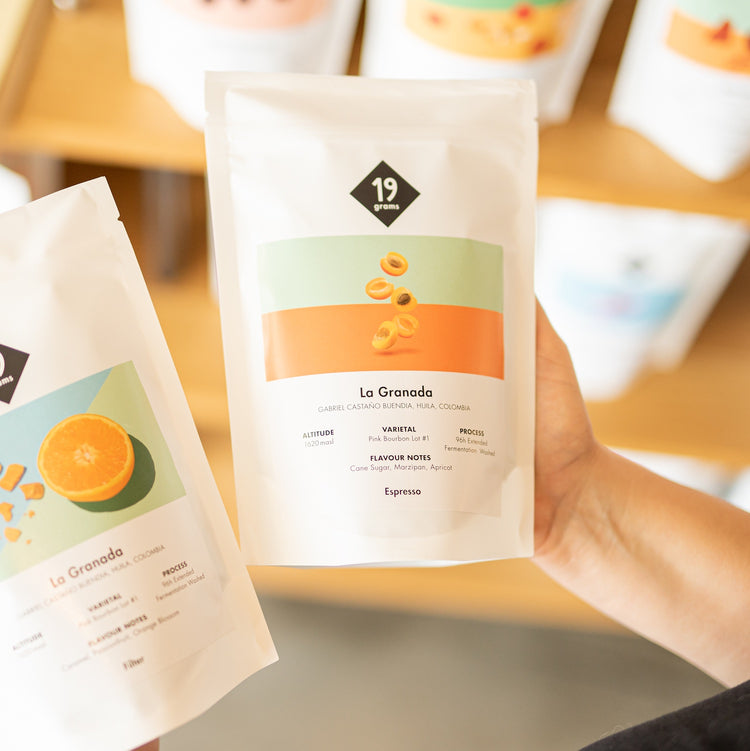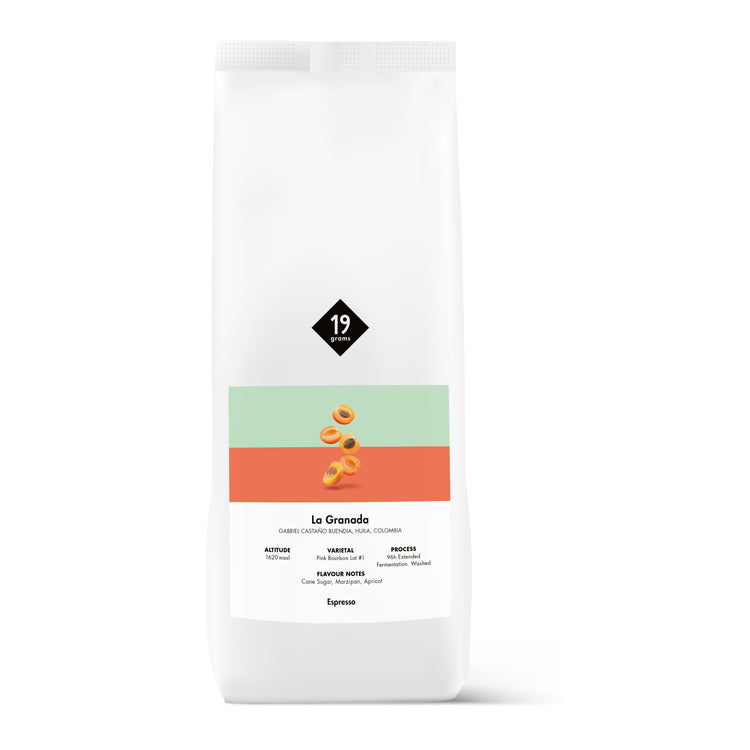 Suitable for espresso preparation: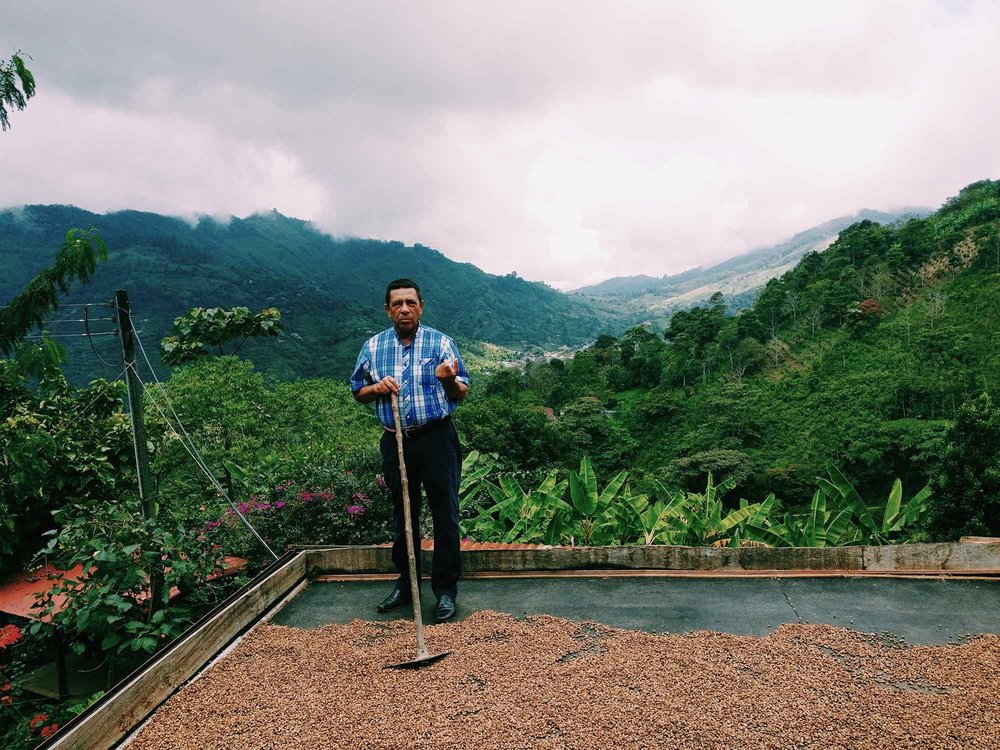 About the coffee
Apricot, Marzipan, Sugar cane
Score: 88
Sweetness: Orange Cake
Acidity: orange blossom
Mouthfeel: juicy
Body: sparkling and floral

Variety: Pink Bourbon Lot #1
Processing: Fermentation: 96h fermented, washed
Harvesting Year: 2021
Drying Time: 15 - 20 days

Suggested brew recipe:
16g coffee, 250g water, medium grind, in about 2,5 min brewing time
About the coffee
A wonderful coffee of the rare Pink Bourbon variety from Finca La Granada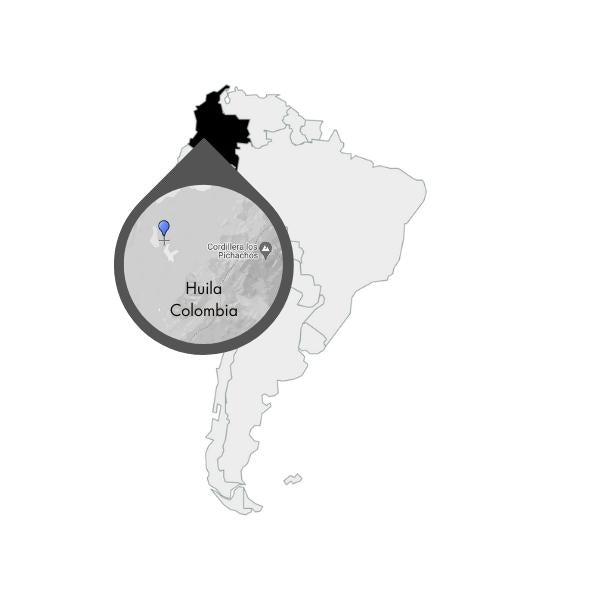 The farm | Finca La Granada
Gabriel is famous for discovering the Pink Bourbon and spreading it throughout the region.

Relationship: new partner
Producer: Gabriel Castaño Buendía
Type of Farm: Family Business
Region, Country: Huila, CO
Altitude: 1620 m asl
Soil type: fertile soils
Fertilisation method: biological
Shadow Type: grown in the shadow
Processing location: on the farm
Number of varieties: different
Harvest season: Oct- Dec // Apr - May
About the farm
In 1990, Colombia opened its doors to the international economy. This was a hard blow for local producers all over the country, because foreign imports were usually cheaper. This situation was also very difficult for Don Gabriel Castaño - until he discovered the then not very well-known coffee variety Pink Bourbon. Fascinated by the colour of the seeds, he planted this variety on his finca La Granda, in the department of Huila, and discovered that the plant was very resistant to rust. From this discovery, he decided to replant completely: with success! His plantation and the quality of his coffee brought him and his family a secure economic income.

Gabriel and his wife Carmen have six children - four daughters and two sons - five of whom have followed in their parents' footsteps and become coffee producers themselves. Although Gabriel is getting on in years and can no longer drink coffee for health reasons, he says he wouldn't trade his life with anyone. He has planted 8,000 trees in his lifetime and has become known in his community for introducing Variety Pink Bourbon to his colleagues.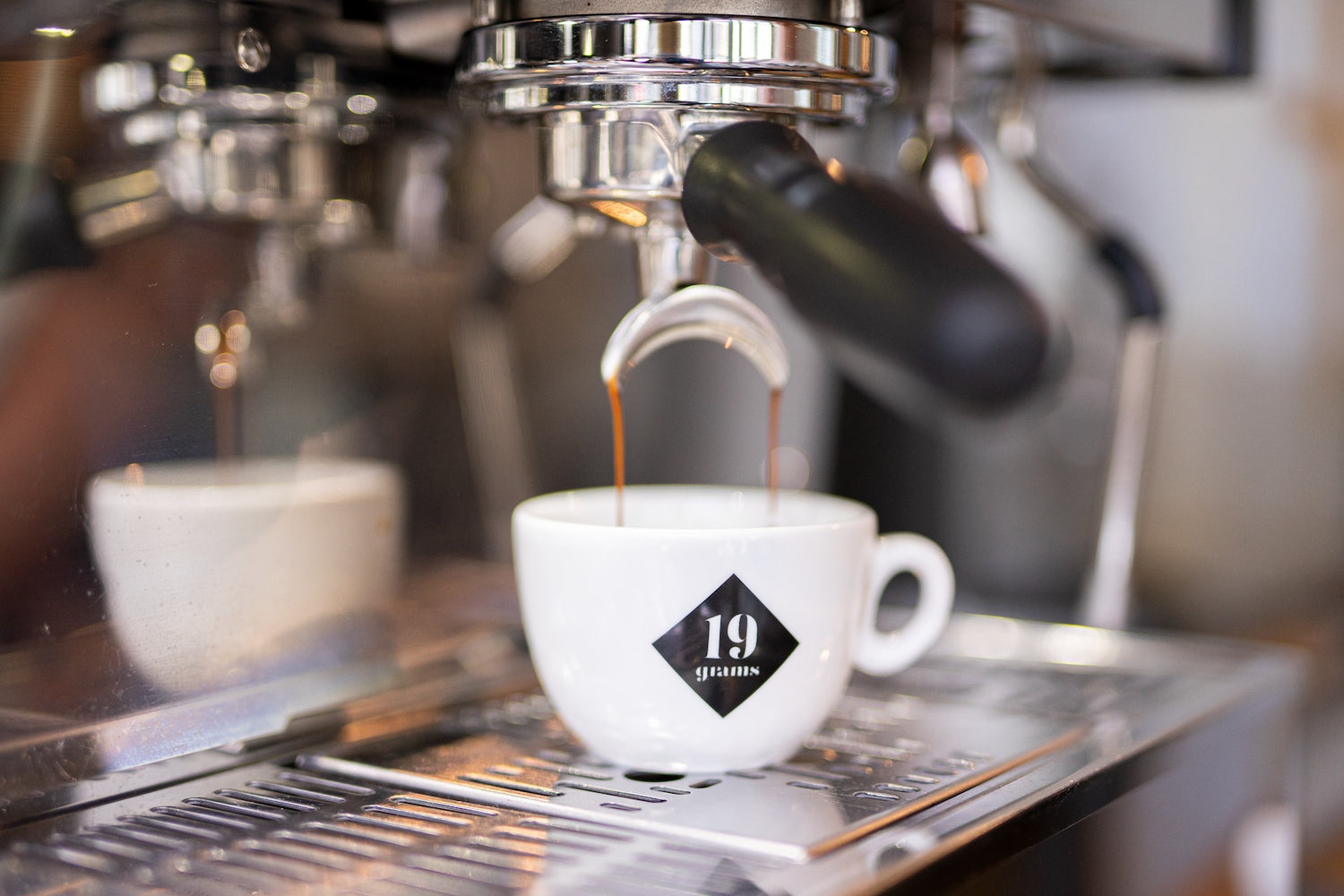 Bloody Good Espresso
Coffee is a fruit which is naturally acidic and contains many sugars. We roast our espresso to develop a fine acidity and to bring out its natural sweetness.
Our espresso roasts aim to present the strong flavour profiles of different origins. Discover our single origin espressos – all 100% arabica coffees, carefully selected and gently roasted by our team in Berlin.
Simply order your favourite coffee online.
Sustainably grown
Carefully grown and processed by our partners.
Worldwide shipping
Safe and reliable with DHL. Direct to your door.
Recyclable packaging
There are no mixed materials in our coffee bags, making them easy to recycle.
Pay securely
Choose from several secure payment methods.
Free shipping from €30

Easy, safe and fast delivery with DHL. Free of charge from €30 order value.

Directly & Fairly Traded

We attach great importance to our long-term relationships, keeping farmers on equal terms.