Finca La Peña Columbia COE
Pflaume, Beeren, Steinfrüchte
Regular price

16,72 €

Sale price

8,36 €
Finca La Peña - Cup of Excellence Winner 2020

Colombia Cup of Excellence

We bought this Caturra lot for you in a Cup of Excellence auction on November 19, 2020. The lot from Finca La Peña is a 2020 Cup of Excellence winner, making it one of the best coffees on our shelf. With a cupping score of 89 points. The coffee has a Complex sweetness with lingering juicy notes of plum, berries and stone fruits. The aroma is more floral: you smell jasmine and forget-me-not. However, it also brings lemony acidity to the cup.

Colombian coffees are known for developing particularly broad flavor profiles: with heavy notes of chocolate with jammy sweetness. Farms in Colombia are usually very small (no larger than 2 hectares), which is why producers here form small cooperatives. In this way, you benefit from the FNC.
About the coffee
This coffee is a Caturra variety whose beans were harvested between April and June last year. The beans grow at the incredible altitude of 2100 meters above sea level. Rarely do we have a coffee from a higher region on the shelf.
The beans are harvested by hand and then washed to remove the husk of the fruit from the green bean.
The coffee beans were washed before harvesting. This makes the notes even clearer and taste more distinct. We like to prepare the coffee in the V60, so the notes stay clean. But it is also excellent with the Aeropress - we taste the notes and its intensity!
About the farm
The small farm La Peña is run by Edgar Jimmy Gomez Cifuentes.
* This coffee is excluded from all discounts.
Grindsize

If you don't have a grinder at home, we'll be happy to grind the coffee to your specifications. Simply click on your preparation option above or order whole beans.

Find the right grind. You can get the most out of your coffee by grinding your beans just before brewing. Take a look at the equipment selection if you are interested in a grinder.

You can also select a grind level in each product if you want us to grind the beans for you. We use a Mahlkönig EK43 for this.

Frenchpress and Aeropress are ground on the same setting.
Cultivation

Grown with love by great farmers. 100% Arabica coffee, harvested when ripe and carefully processed. Sustainable and fairly traded.
Shipping

freshly roasted, packed and shipped DHL to you
Packaging

Our standard bags contain 250g and are 100% recyclable. No mixed materials.
Brewing

Use your tried and tested recipe as a starting point for this roast, or get help from our Brew Guides.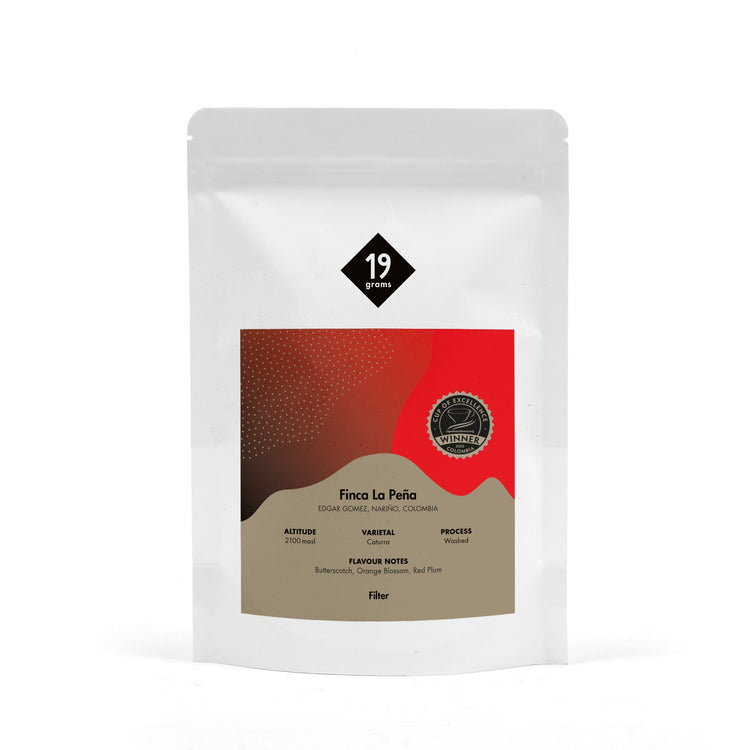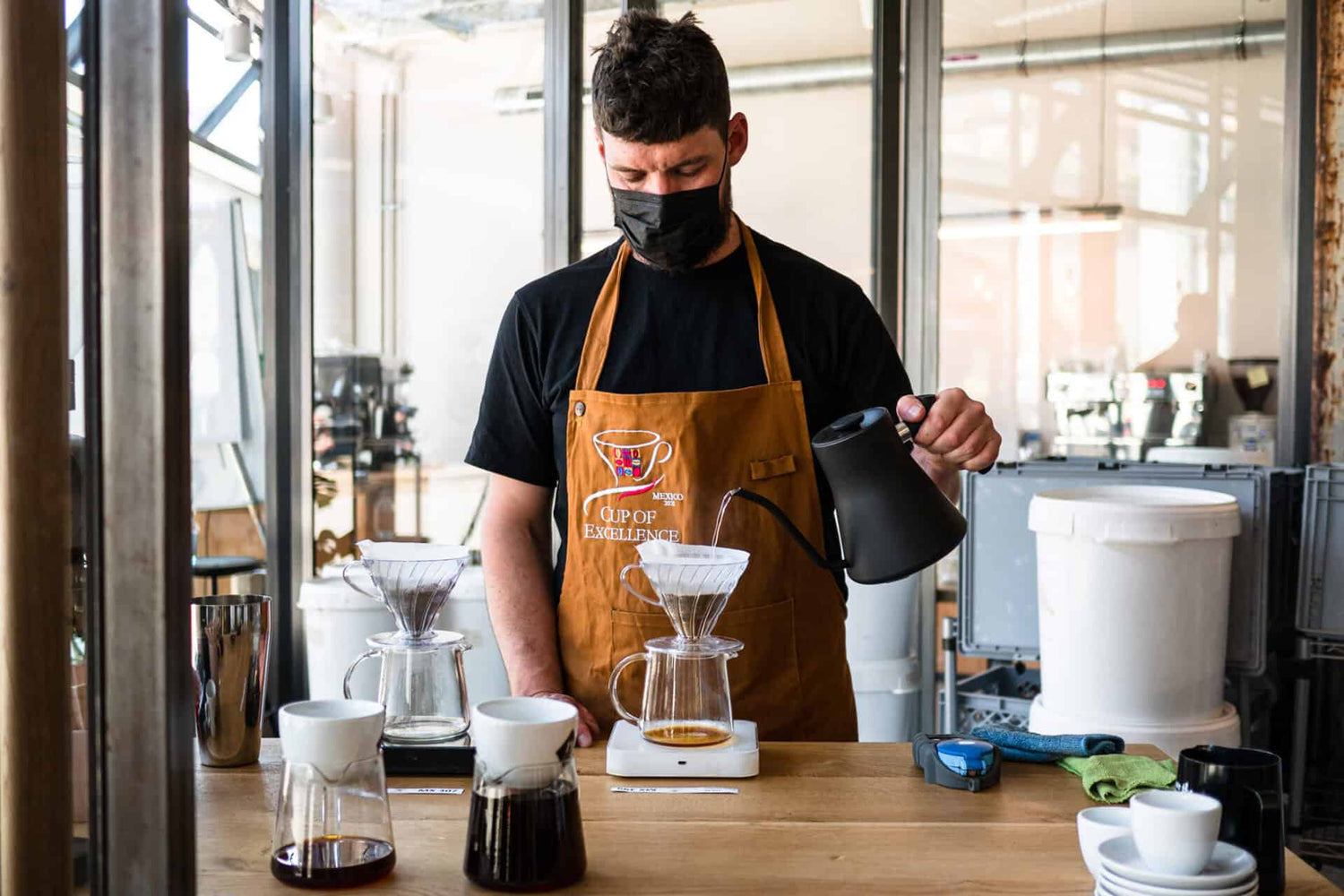 Bloody Good Coffee
Coffee is a fruit with many natural fruit acids. We roast our coffees to bring out these acids, but also to bring out the sweetness. When our roasters develop a flavour profile for a filter coffee, they make sure to use a slightly lower temperature. In our coffees, we bring out the natural flavour profile of each variety, but also of the terroir of Origin.
Order your favorite coffee online.
Grown sustainably
Carefully grown and processed by our partners.
Worldwide shipping
Safe and reliable with DHL. To your home.
Recyclable packing
No mixed materials in our coffee bags, therefore easy to recycle.
Secure payment
Choose from various secure payment methods.
Free shipping from 30€

Easy, safe and fast delivery with DHL. Free of charge from 30€ order value.

Direct & fair trade

We attach great importance to long-term relationships. With the farmers at eye level.