Finca Morelia Caturra Lot#2 Colombia Espresso
Birne, Butterscotch, Honig
Regular price

Sale price

11,68 €
One of two exciting Caturra lots from Finca Morelia in Colombia. The Caturra variety develops flavors of butterscotch through the long fermentation. Also, juicy acids of pear and sweet honey!
These Caturra beans from Finca Morelia in Colombia are Lot #2, which we have brought to Berlin for you.

The Finca Morelia is located in the Huila Departamento, a province in the southwest of Colombia.

Only when the coffee cherries are fully ripe are they harvested by hand before being weighed and sorted. Sorting is done in huge water tanks - anything that is unripe, overripe or rotten floats to the top and is skimmed off. After 36 hours in the water bath, the beans are ready for fermentation. For this, the slightly softened coffee cherries go into a tank where they rest for 48 hours and intensify their flavor.

When the fermentation process is complete, the beans dry in the sun for 25 days.
Choose your grind

If you don't have a grinder at home, we'll happily grind your coffee to your specifications. Just select your brewing method above or order whole beans.
Cultivation

Cultivated with love by great farmers. 100% Arabica coffee, harvested when ripe and carefully processed. Sustainable and fairly traded.
Shipping

Freshly roasted, packed and shipped safely to you by DHL.
Packaging

Our standard bags contain 250g and are 100% recyclable. No mixed materials.
Brewing

Take your tried-and-tested recipe as a starting point for this roast, or get help from our brew guides.
Scoring Card

The coffee cherry can develop up to 1,200 different natural flavours. Depending on location and variety. Learn to understand the flavours in coffee with the Scoring Card. Grade your coffee by filling out your Scoring Card.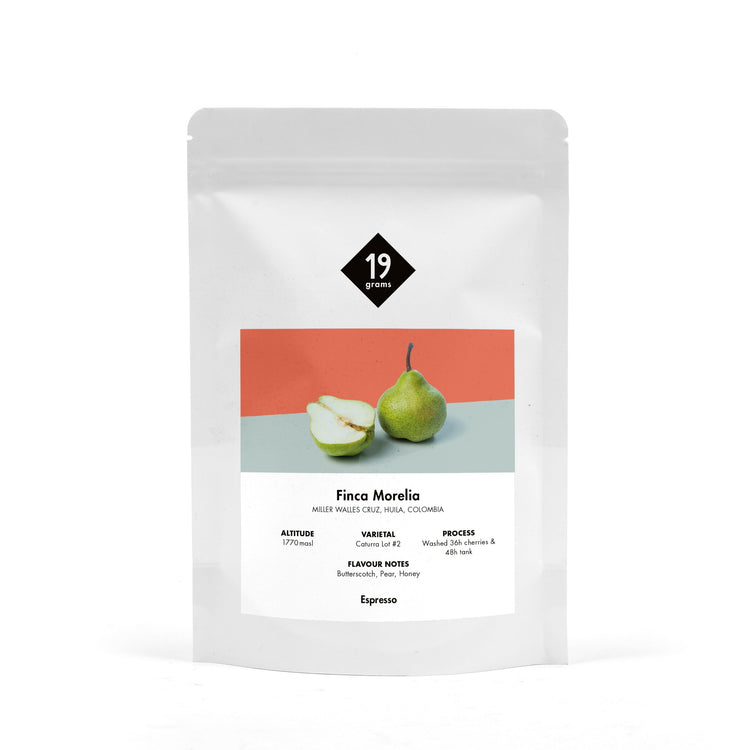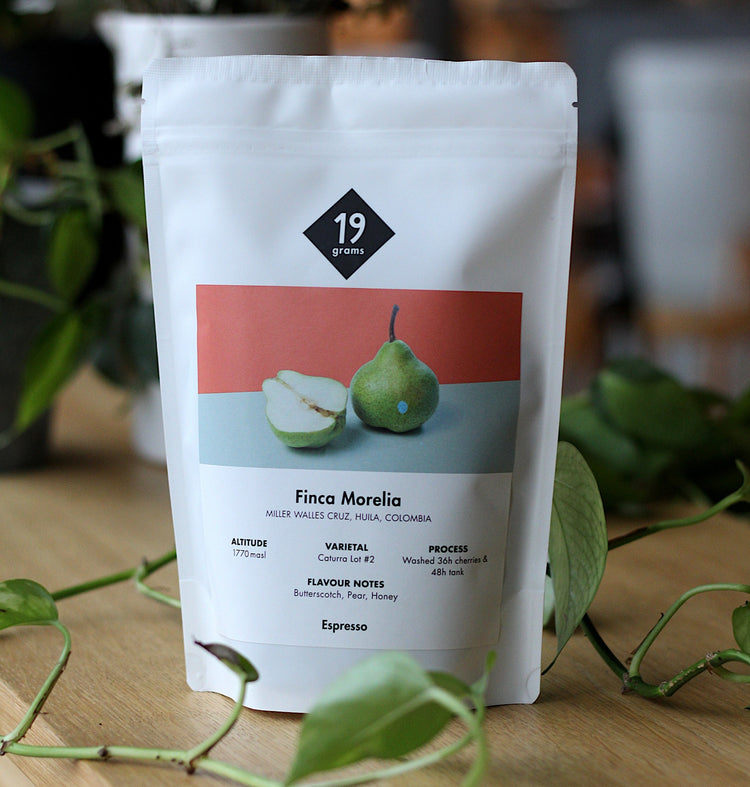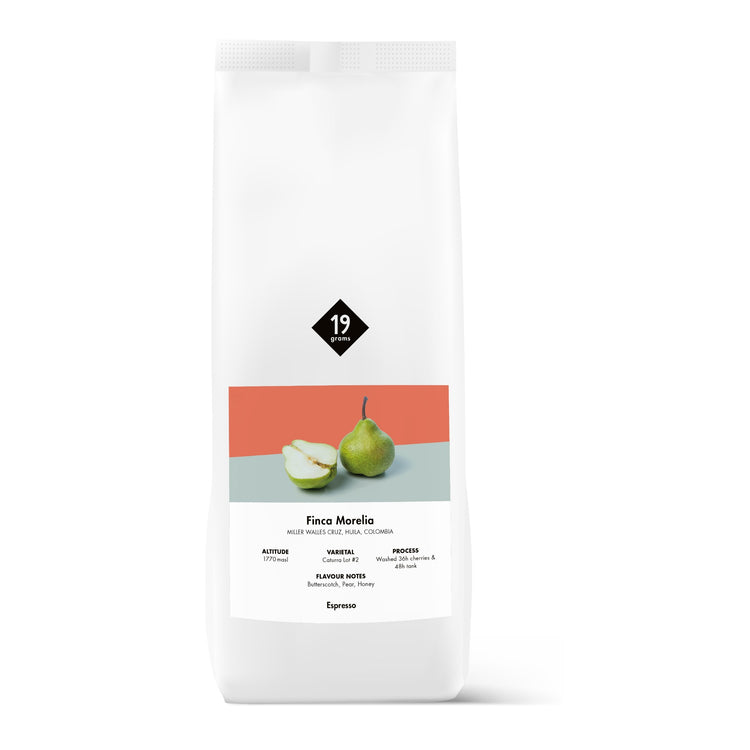 Suitable for espresso preparation:
About the coffee
Birne, Butterscotch, Honig
Score: 87
Sweetness:
Acidity:
Mouthfeel:
Body:

Variety: Caturra
Processing: Fermentierung: 36h gewaschen & 48h ruhen im Tank
Harvesting Year: 2022
Drying Time: 25 days

Suggested brew recipe:
1:2,5 (z.B. 19gr Kaffee auf 47,5gr Wasser) in 30-35 Sekunden
About the coffee
Ein fermentierter Kaffee aus Kolumbien - Espressoröstung.

Diese Caturra Bohnen von der Finca Morelia aus Kolumbien sind das Lot #2, das wir für euch nach Berlin geholt haben. Die Finca Morelia liegt im Huila Departamento, einer Provinz im Südwesten Kolumbiens. Erst wenn die Kaffeekirschen vollreif sind, werden sie händisch geerntet, bevor sie gewogen und sortiert werden. Die Sortierung wird in riesigen Wassertanks vorgenommen – alles was unreif, überreif oder faulig ist, schwimmt oben auf und wird abgeschöpft. Nach 36 Stunden im Wasserbad sind die Bohnen bereit für die Fermentation. Dafür kommen die leicht aufgeweichten Kaffeekirschen in einen Tank, in dem sie 48 Stunden ruhen und ihren Geschmack intensivieren. Wenn der Fermentationsprozess abgeschlossen ist, trocknen die Bohnen für 25 Tage in der Sonne.
The farm | Finca Morelia
Miller claims for his farm to constantly improve the qualities.

Relationship: seit mehreren Jahren
Producer: Miller Walles Cruz
Type of Farm: Eigentümergeführte Farm
Region, Country: Huila, CO
Altitude: 1.770m üNN
Soil type: fruchtbare Böden
Fertilisation method: organic
Shadow Type: im Schatten gewachsen
Processing location: at the farm
Number of varieties: verschiedene
Harvest season: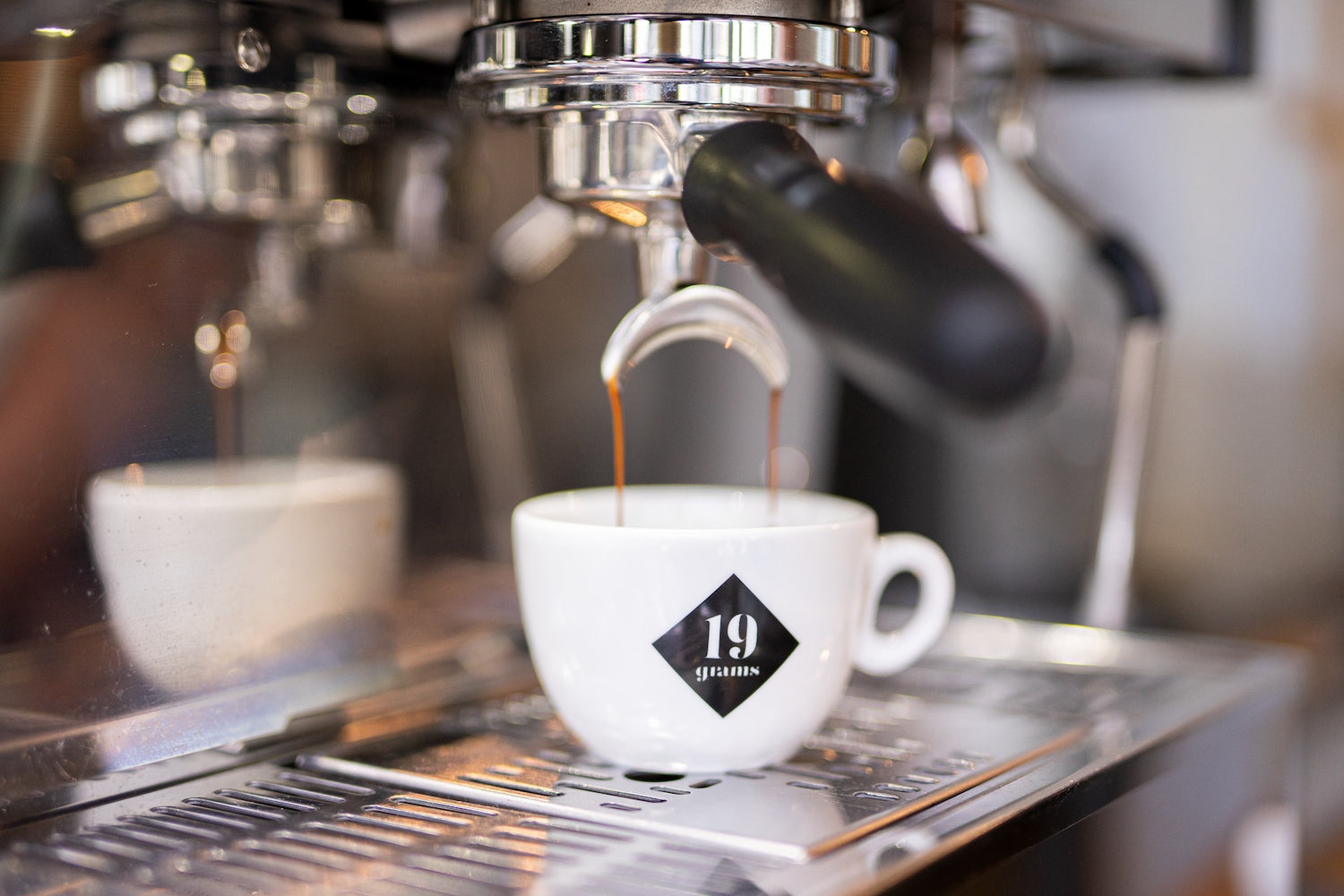 Bloody Good Espresso
Coffee is a fruit which is naturally acidic and contains many sugars. We roast our espresso to develop a fine acidity and to bring out its natural sweetness.
Our espresso roasts aim to present the strong flavour profiles of different origins. Discover our single origin espressos – all 100% arabica coffees, carefully selected and gently roasted by our team in Berlin.
Simply order your favourite coffee online.
Sustainably grown
Carefully grown and processed by our partners.
Worldwide shipping
Safe and reliable with DHL. Direct to your door.
Recyclable packaging
There are no mixed materials in our coffee bags, making them easy to recycle.
Pay securely
Choose from several secure payment methods.
Free shipping from €30

Easy, safe and fast delivery with DHL. Free of charge from €30 order value.

Directly & Fairly Traded

We attach great importance to our long-term relationships, keeping farmers on equal terms.