Finca Morelia Castillo Colombia Espresso
Haselnuss, Brauner Zucker, Nougat
This lot from the Finca La Morelia in Colombia convinces especially by the fine notes, which was worked out by the targeted fermentation of producer Miller Walles Cruz. In this espresso you taste notes of hazelnuts, nougat and sweet brown sugar.


About the Coffee

The processing is a 'washed-process'. In this type of processing, the pulp is separated from the coffee cherries immediately after harvesting using a 'pulper'. In this mechanical pulping process, a pulper residue always remains attached to the coffee beans. The hulled coffee beans are now processed wet: They are placed in a large basin filled with water, where they rest for 24 hours. The slightly softened coffee cherries are then placed in a tank where they rest for 38 hours to intensify their flavor.
This washing process ensures that the coffee has a clean, round taste. The flavor is underscored by full-bodied notes of aromatic hazelnut, brown sugar and melting nougat.

About the Farm

Located at 1770 meters above sea level, Finca Morelia is owned by farmer Miller Walles Cruz.
Cultivation

Grown with love by great farmers. 100% arabica coffee, picked when it's ripe, processed with care, and fairly traded.
Packaging

The tins in our advent calendar hold 50g of coffee and are free from mixed materials, making them 100% recyclable.
Brewing

Take your tried-and-tested recipe as a starting point for this roast, or get help from our

brew guides

.
Scoring Card

The coffee cherry can develop up to 1,200 different natural flavours. Depending on location and variety. Learn to understand the flavours in coffee with the Scoring Card. Grade your coffee by filling out your Scoring Card.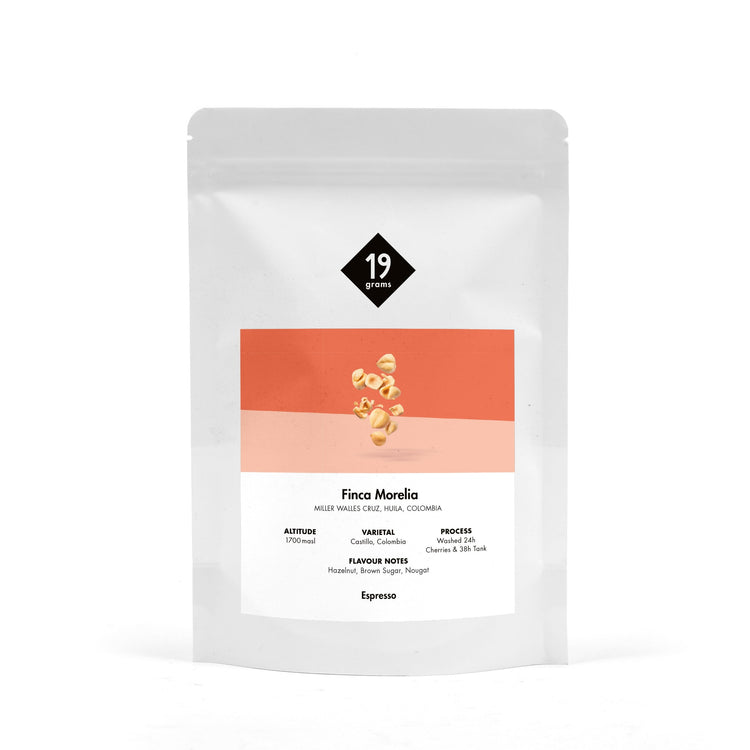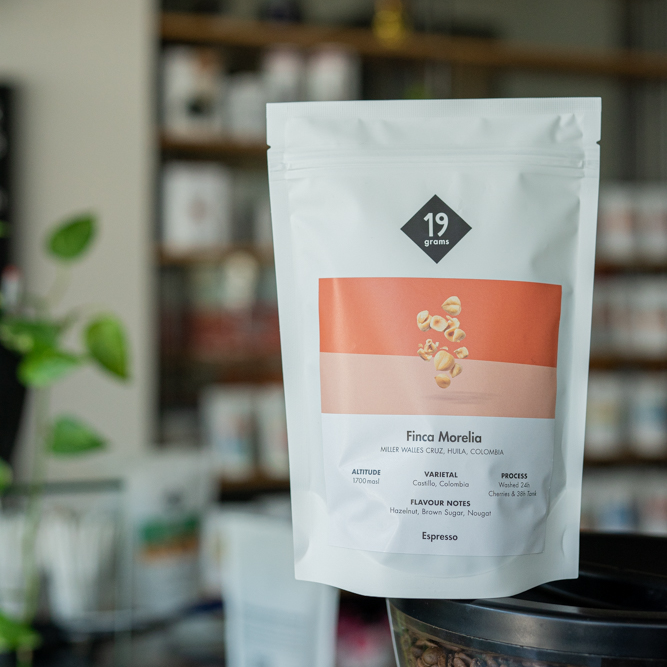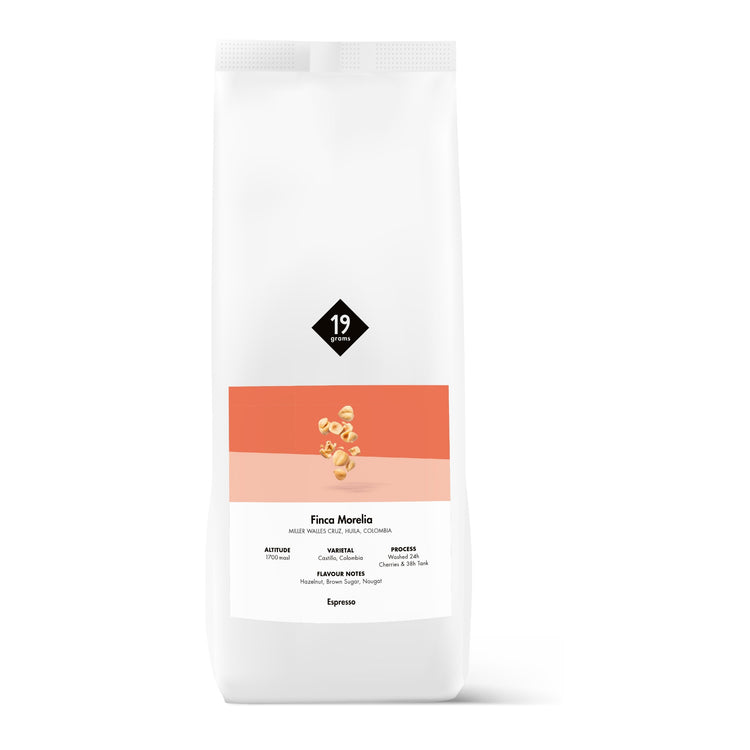 About the Coffee
Hazelnut, Brown sugar, Nougat
Score: 87
Sweetness:
Acidity:
Mouthfeel:
Body:

Variety: Castillo
Processing: 24h washed & 38h Tank
Harvesting Year: 2020
Drying Time: 25 days

Suggested brew recipe:
1:2,5 (z.B. 19gr Kaffee auf 47,5gr Wasser) in 30-35 Sekunden
About this coffee
Dieses Lot überzeugt durch feine Noten der Fermentierung: Nougat, Nüsse und Brauner Zucker. Bei der Verarbeitung handelt es sich um einen 'washed-process'. Bei dieser Art der Verarbeitung wird das Fruchtfleisch direkt nach der Ernte mit Hilfe eines "Pulpers" von den Kaffeekirschen getrennt. Bei diesem mechanischen Aufschlussverfahren bleibt immer ein Pulperest an den Kaffeebohnen haften. Die geschälten Kaffeebohnen werden nun nass aufbereitet: Sie kommen in ein großes, mit Wasser gefülltes Becken, wo sie 24 Stunden ruhen. Anschließend kommen die leicht aufgeweichten Kaffeekirschen in einen Tank, in dem sie 38 Stunden ruhen und ihren Geschmack intensivieren. Dieser Waschvorgang sorgt dafür, dass der Kaffee einen sauberen, runden Geschmack hat. Unterstrichen wird der Geschmack durch die vollmundigen Noten aromatischer Haselnuss, braunem Zucker und schmelzendem Nougat.
The farm | Finca Morelia
Miller claims for his farm to constantly improve the qualities.

Relationship: new partner
Producer: Miller Walles Cruz
Type of farm: Family owned farm
Region, Country: Huila, CO
Altitude: 1.770 m üNN
Soil type: fruchtbare Böden
Fertilisation method: organic
Shade type: im Schatten gewachsen
Processing location: at the farm
Number of varieties: verschiedene
Harvest season: Sept - Dec // Apr - May
About the farm
Auf 1.770 Höhenmetern befindet sich die Finca Morelia des Farmers Miller Walles Cruz.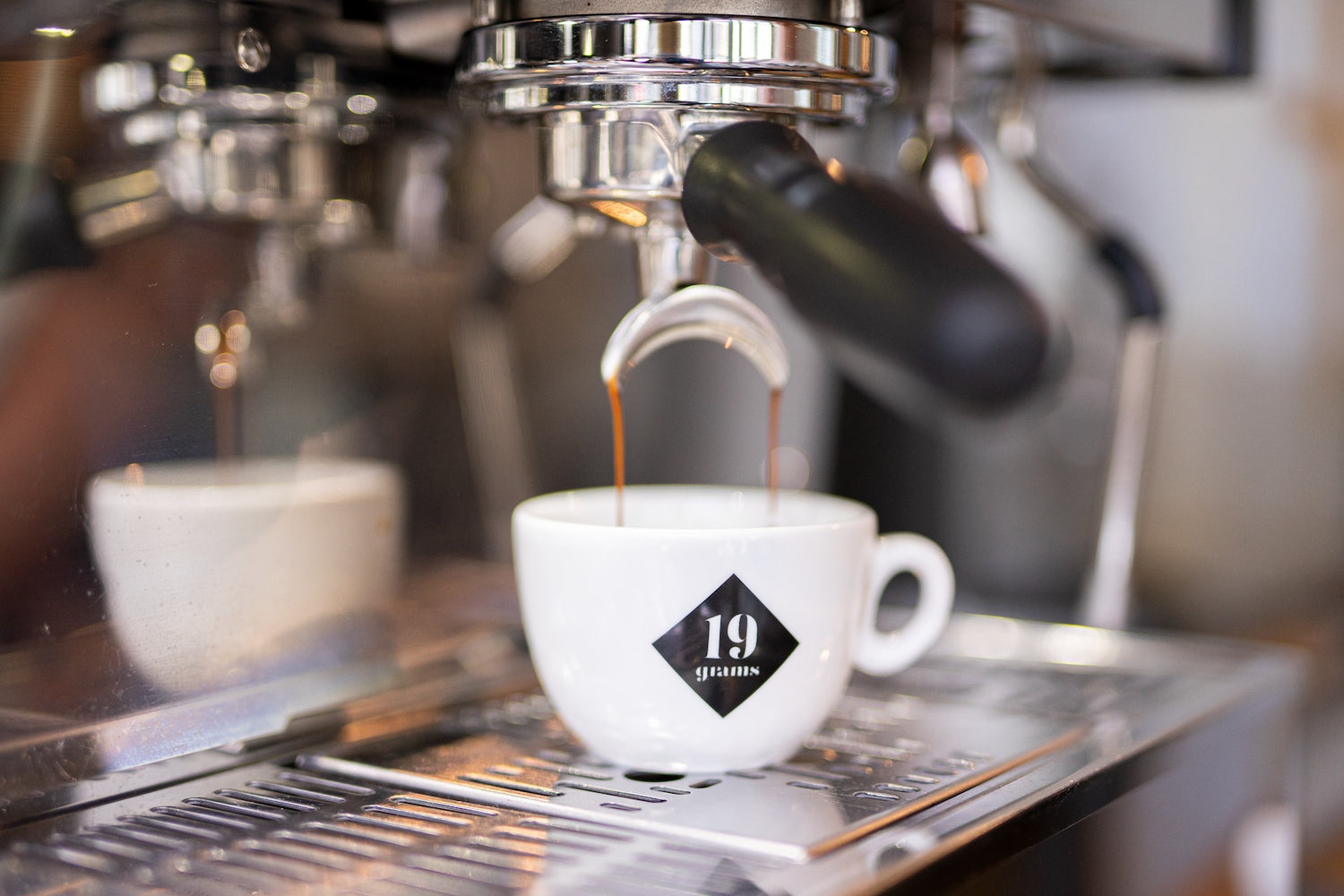 Bloody Good Espresso
Coffee is a fruit which is naturally acidic and contains many sugars. We roast our espresso to develop a fine acidity and to bring out its natural sweetness.
Our espresso roasts aim to present the strong flavour profiles of different origins. Discover our single origin espressos – all 100% arabica coffees, carefully selected and gently roasted by our team in Berlin.
Simply order your favourite coffees online
Sustainably grown
Carefully grown and processed by our partners.
Worldwide shipping
Safe and reliable with DHL. Direct to your door.
Recyclable packaging
There are no mixed materials in our bags, making them easy to recycle.
Pay securely
Choose from several secure payment methods.
Christmas Presents for Coffee Lover
Free shipping from €30

Easy, safe and fast delivery with DHL. Free of charge from €30 order value.

Directly & Fairly Traded

We attach great importance to our long-term relationships, keeping farmers on equal terms.