Fazenda Santuario Sul Brazil - Brazil Espresso
Blueberry, Apricot, Caramell
Regular price

Sale price

14,20 €
Unlike a regular Brazilian coffee with nutty flavors, this SL28 brings fruity sweet flavors to your cup. A must-try for all Brazil fans!


Choose your grindsize

If you don't have a grinder at home, we'll happily grind your coffee to your specifications. Just select your brewing method above or order whole beans.
Cultivation

Cultivated with love by great farmers. 100% Arabica coffee, harvested when ripe and carefully processed. Sustainable and fairly traded.
Shipping

Freshly roasted, packed and shipped safely to you by DHL.
Packaging

Our standard bags contain 250g and are 100% recyclable. No mixed materials.
Brewing

Take your tried-and-tested recipe as a starting point for this roast, or get help from our brew guides.
Scoring Card

The coffee cherry can develop up to 1,200 different natural flavours. Depending on location and variety. Learn to understand the flavours in coffee with the Scoring Card. Grade your coffee by filling out your Scoring Card.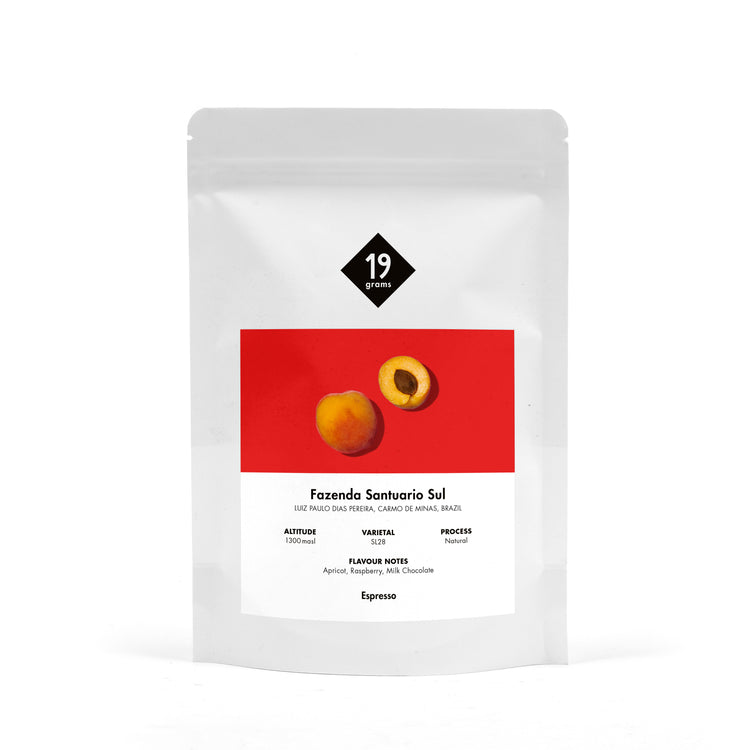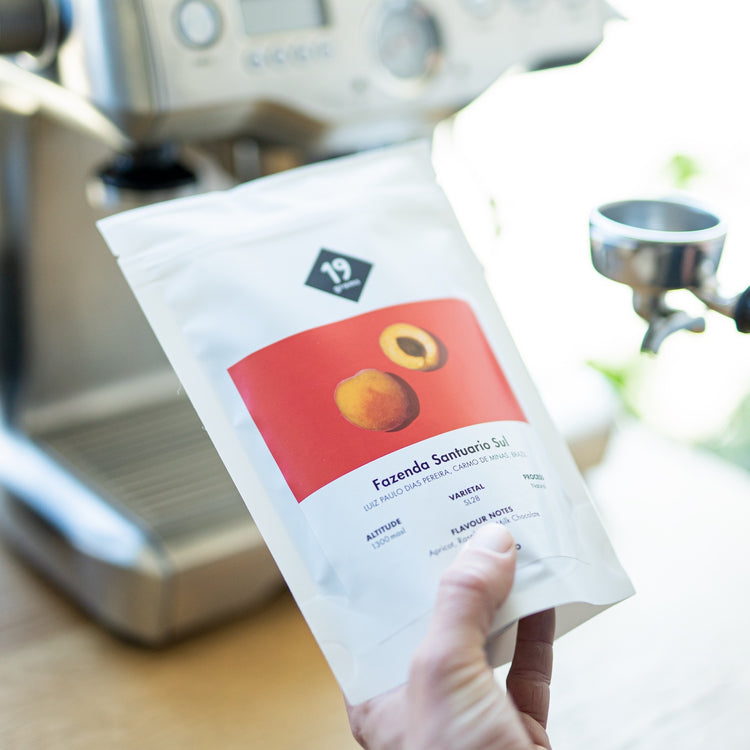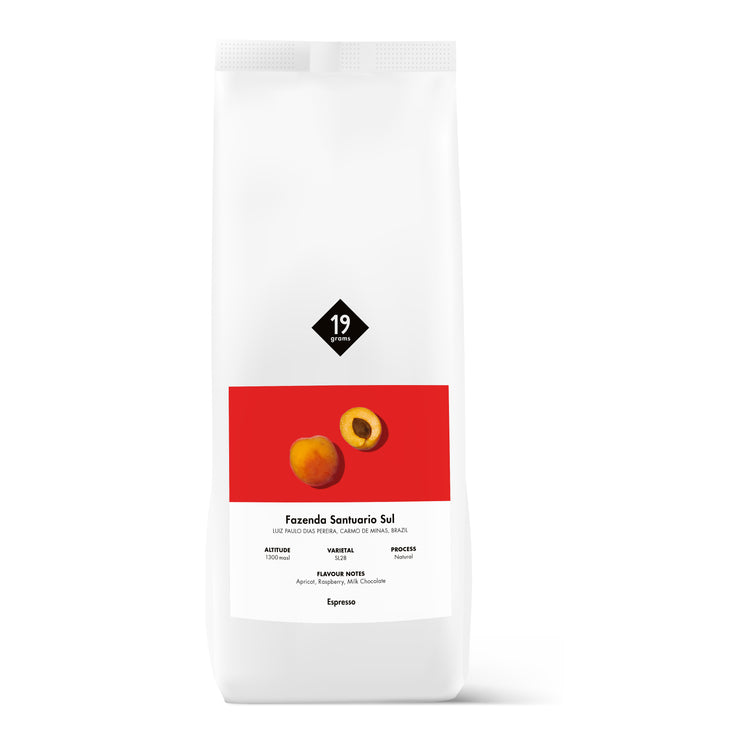 Suitable for espresso preparation: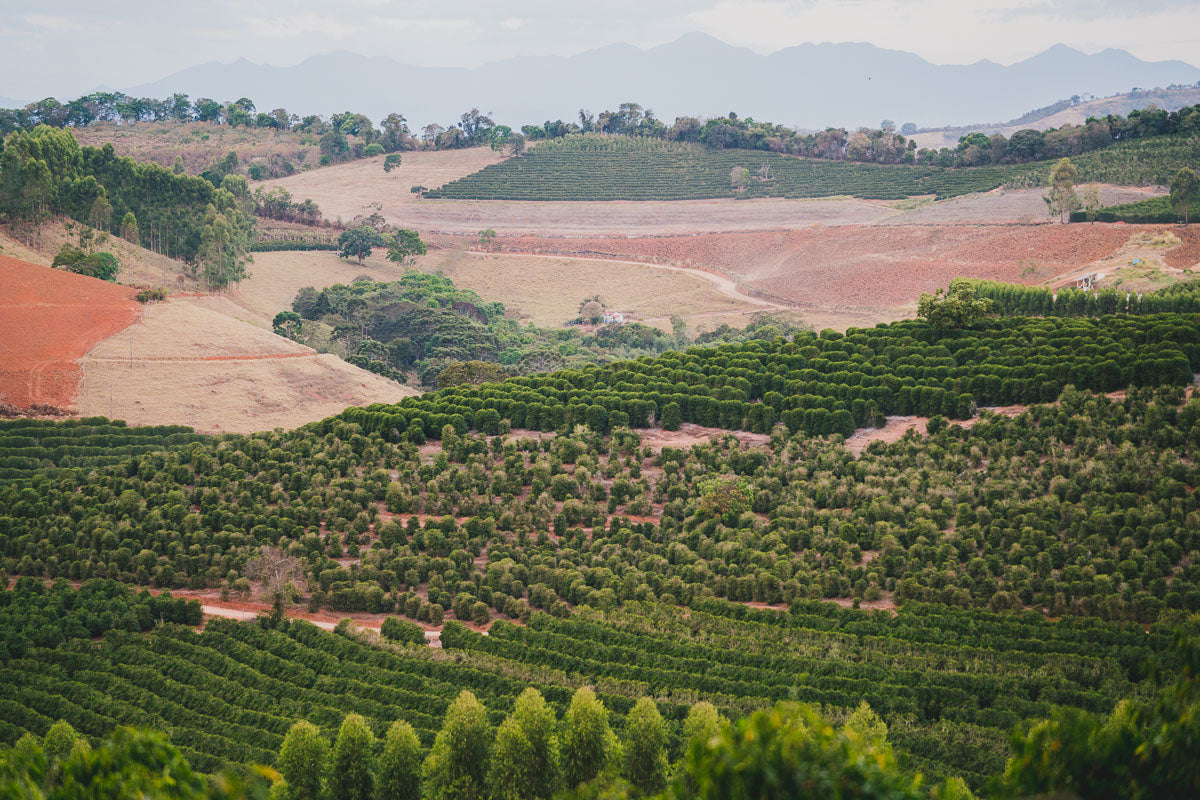 About the coffee
Blueberry, Apricot, Caramell
Score: 88
Sweetness: Milk Chocolate
Acidity: decent tropical notes
Mouthfeel: dense and rich
Body: tropical and heavy

Variety: SL28
Processing: Natural
Harvesting Year: 2022
Drying Time:

Suggested brew recipe:
1:2, 19gr coffee for 40gr espresso, brewing time: 30-35 seconds.
About the coffee
Grown in Carmo de Minas (Brazil) on the Fazenda Santuario Sul, a 120-hectare farm of which 80 hectares are planted with coffee, this SL28 fits perfectly into our range with its exceptionally good cup profile.

The exceptional quality of this SL28 is largely influenced by its location at 1,300 meters above sea level, which is relatively high for Brazil. Originally an African variety, it brings fresh notes of apricot, raspberry and milk chocolate to your cup.
In recent years, Luiz's coffees have achieved brilliant results at the Cup of Excellence.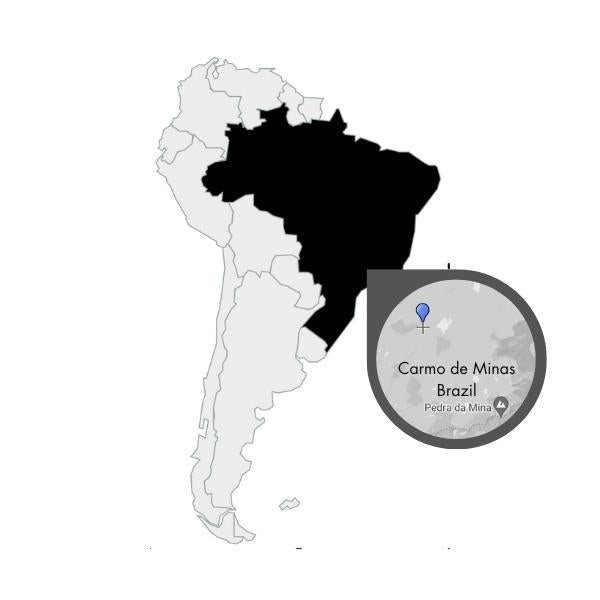 The farm | Fazenda Santuàrio Sul
The Fazenda Santuário Sul (the Sanctuary) is a project founded with the aim of being a pioneer of new trends.

Relationship: new partner
Producer: Luiz Paulo Dias Pereira
Type of Farm: family-owned
Region, Country: Carmo de Minas, BR
Altitude: 1300 masl
Soil type: fertile soil
Fertilisation method: organic
Shadow Type: grown in shadow
Processing location: on the farm
Number of varieties: over 30
Harvest season: may-sept
About the farm
The Fazenda Santuário Sul (the Sanctuary) is a project founded with the aim of being a pioneer of new trends. The coffees grown here reflect the tenacity of farmer Luiz Paulo and his partners.
Today, in addition to traditional Brazilian varieties such as Yellow Bourbon, the farm has more than 30 exotic coffees, differentiated cultivation practices such as shaded fields and innovative practices that achieve new flavours.

Fazenda Santuário Sul is located next to one of the most traditional plantations in Carmo de Minas, Irmãs Pereira, where the coffee is processed. Great care is taken to closely monitor the varieties planted in order to obtain the best results from the climatic conditions of the region. Moreover, Luiz Paulo himself insists on harvesting the first tests of each of these coffees. For the next few years, Luiz Paulo has no doubt, "the goal is to lead the avant-garde of the market and offer better and better qualities!"

In recent years, the farm has had a brilliant track record at the Cup of Excellence with different coffees.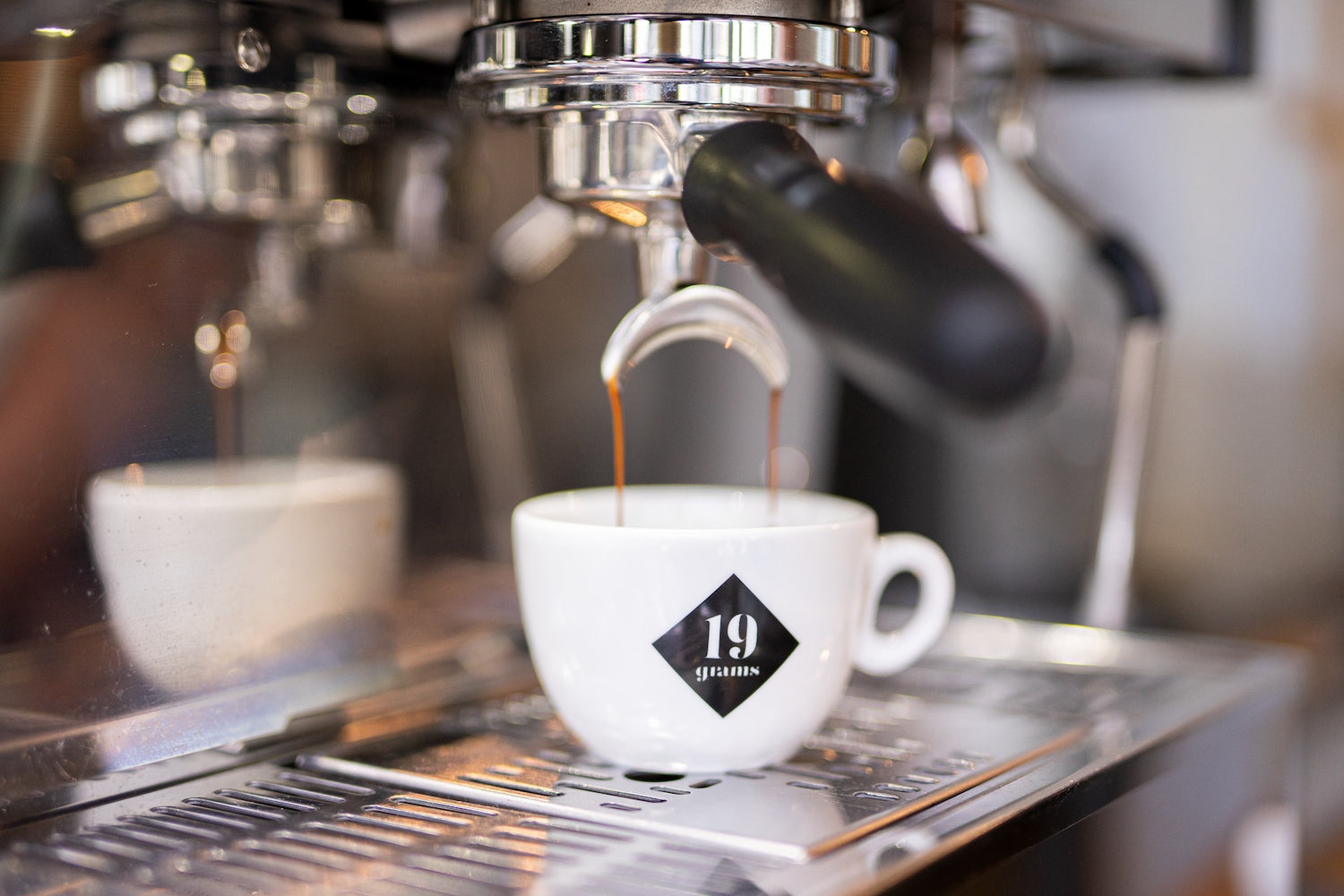 Bloody Good Espresso
Coffee is a fruit which is naturally acidic and contains many sugars. We roast our espresso to develop a fine acidity and to bring out its natural sweetness.
Our espresso roasts aim to present the strong flavour profiles of different origins. Discover our single origin espressos – all 100% arabica coffees, carefully selected and gently roasted by our team in Berlin.
Simply order your favourite coffee online.
Sustainably grown
Carefully grown and processed by our partners.
Worldwide shipping
Safe and reliable with DHL. Direct to your door.
Recyclable packaging
There are no mixed materials in our coffee bags, making them easy to recycle.
Pay securely
Choose from several secure payment methods.
Free shipping from €30

Easy, safe and fast delivery with DHL. Free of charge from €30 order value.

Directly & Fairly Traded

We attach great importance to our long-term relationships, keeping farmers on equal terms.