Don Martin CR95 - Costa Rica Espresso
Clementine, Red Grape, Cranberry
Regular price

Sale price

17,56 €
The first time we roast a CR95 - this lot comes from Costa Rica from the farm La Chumeca, which belongs to our long-time partner Don Martin Urena.
This CR95 lot has been naturally processed and therefore brings very intense fear notes into the cup. We taste clementine, red grapes and the freshness of cranberries.
Choose your grindsize

If you don't have a grinder at home, we'll happily grind your coffee to your specifications. Just select your brewing method above or order whole beans.
Cultivation

Cultivated with love by great farmers. 100% Arabica coffee, harvested when ripe and carefully processed. Sustainable and fairly traded.
Shipping

Freshly roasted, packed and shipped safely to you by DHL.
Packaging

Our standard bags contain 250g and are 100% recyclable. No mixed materials.
Brewing

Take your tried-and-tested recipe as a starting point for this roast, or get help from our brew guides.
Scoring Card

The coffee cherry can develop up to 1,200 different natural flavours. Depending on location and variety. Learn to understand the flavours in coffee with the Scoring Card. Grade your coffee by filling out your Scoring Card.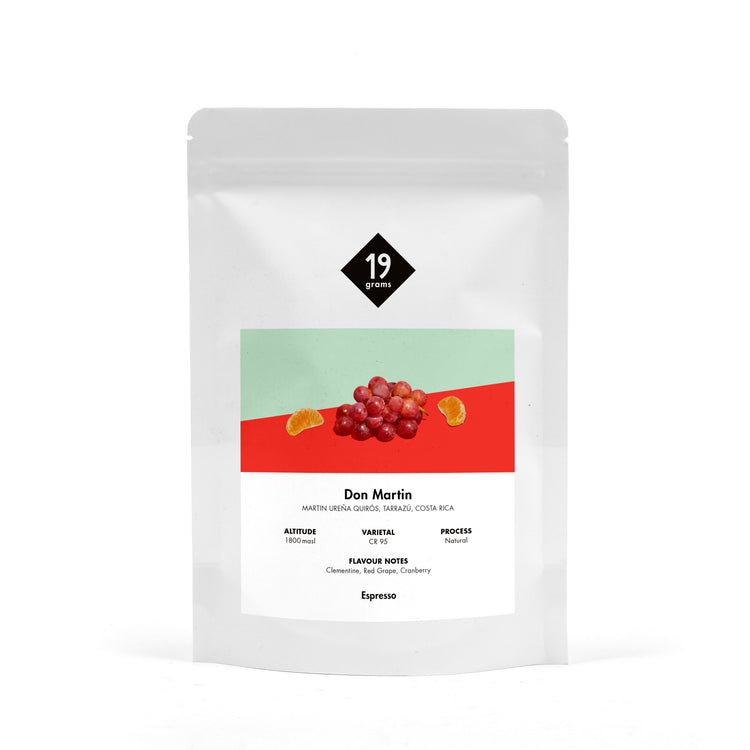 Suitable for espresso preparation: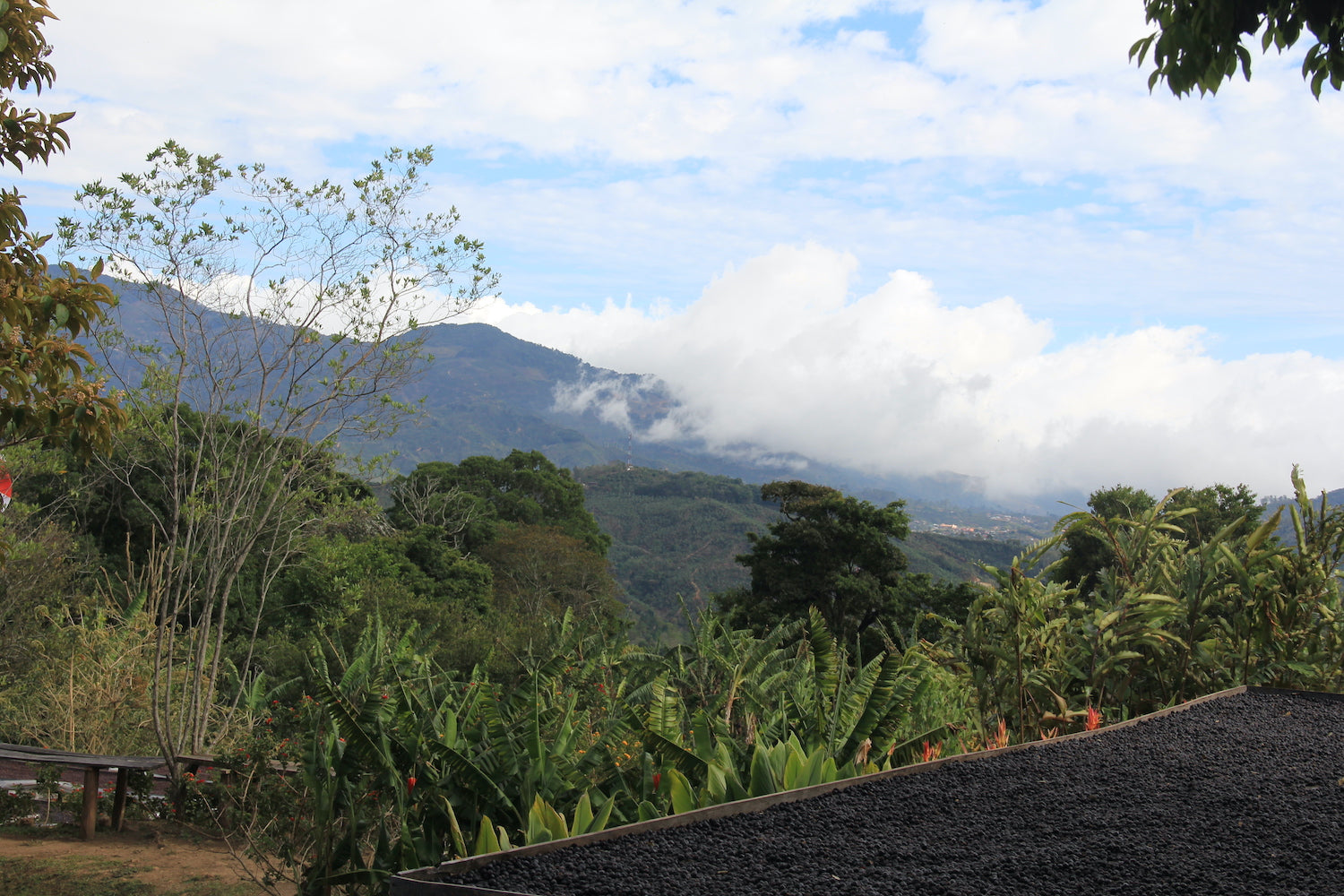 About the coffee
Clementine, Red Grape, Cranberry
Score: 87
Sweetness: 4/5 Brownie
Acidity: 3/5 Blackberry
Mouthfeel: 4/5 round and smooth
Body: 3/5 roasted almonds

Variety: Catuaí
Processing: Natural
Harvesting Year: 2022
Drying Time: around 14 days

Suggested brew recipe:
1:2, 19g coffee for a 40g espresso yield, in about 30-35 seconds
About the coffee
Bei diesem Kaffee handelt es sich um eines von Don Martins Meisterwerken. Das spezielle Aufbereitungsverfahren "777 Double Fermentation" hat er selber entwickelt. Es ist eine Kombination aus der aeroben und anaeroben Fermentierung. Diese Methode berücksichtigt die Brix-Grade im Kaffeehonig und den ph-Wert des Safts und Sickerwassers, die bei der anaeroben Fermentation entstehen. Dies hilft die Zucker in der Bohne genau abzuschätzen.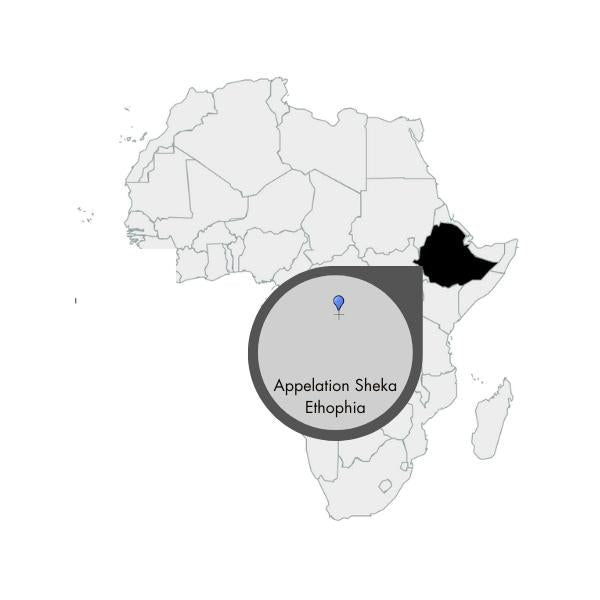 The farm | La Chumeca


Relationship: Direct Trade
Producer: Don Martin Urena
Type of Farm: family owned business
Region, Country: Tarrazú, Costa Rica
Altitude: 1.800 masl
Soil type: volcanic soils
Fertilisation method: organic
Shadow Type: shade grown
Processing location: on the farm
Number of varieties: various
Harvest season: Nov - Mar
About the farm
Don Martin from the Finca La Chumeca is one of our oldest partners. The farm is nestled in the green hills of San Pablo de León Cortes, not far from Tarrazù, one of the most famous coffee regions in Costa Rica. Only dark red cherries can been seen on the drying beds in the sun, as far as the eye can see.

Don Martin Urena and Olga Jimenez met while harvesting coffee and have now been married for over 25 years, have three children and produce some of the best coffee in Costa Rica. Don Martin is 52 years old and he has dedicated his whole life to coffee. He comes from a family of nine siblings. All together, they practically grew up in the coffee fields of the area. A typical day for him starts at 4:30 – with a coffee. After that, he goes out into the field. Around noon, there's a siesta, then it's back to the coffee, returning only around 6 when it starts getting dark. During harvest time, when it comes to processing the coffees, he often works until 10 o'clock in the evening. The Urenas are very proud of their coffees and their work, and we think they produce some of the finest naturally processed coffees around.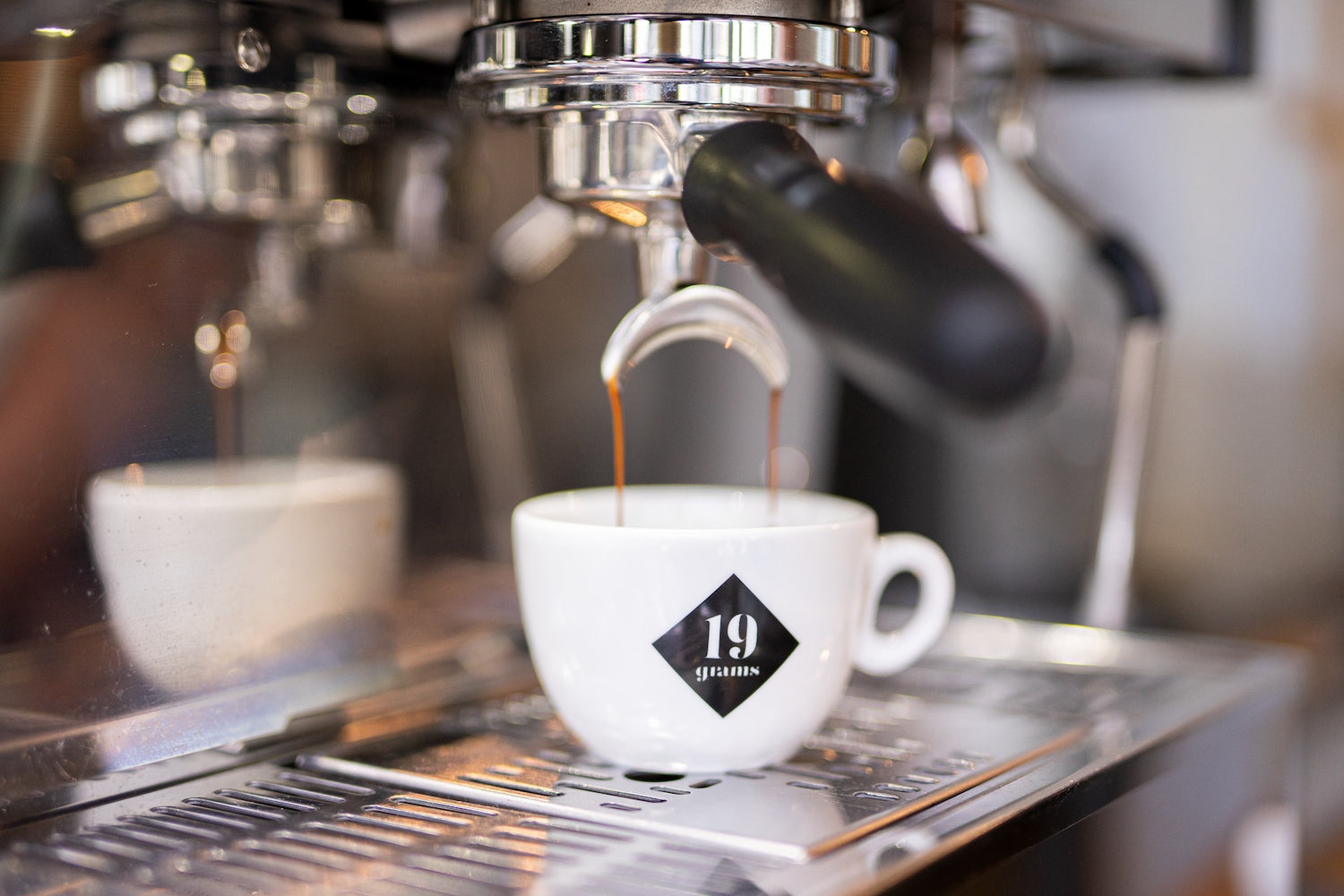 Bloody Good Espresso
Coffee is a fruit which is naturally acidic and contains many sugars. We roast our espresso to develop a fine acidity and to bring out its natural sweetness.
Our espresso roasts aim to present the strong flavour profiles of different origins. Discover our single origin espressos – all 100% arabica coffees, carefully selected and gently roasted by our team in Berlin.
Simply order your favourite coffee online.
Sustainably grown
Carefully grown and processed by our partners.
Worldwide shipping
Safe and reliable with DHL. Direct to your door.
Recyclable packaging
There are no mixed materials in our coffee bags, making them easy to recycle.
Pay securely
Choose from several secure payment methods.
Free shipping from €30

Easy, safe and fast delivery with DHL. Free of charge from €30 order value.

Directly & Fairly Traded

We attach great importance to our long-term relationships, keeping farmers on equal terms.