Dimtu Tero Natural - Ethiopia Espresso
Blueberry, Toffee, Cherry
Regular price

Sale price

11,68 €
We have roasted these special coffee beans for espresso to bring out its fruity and floral aromas. Notes of blueberry, toffee and cherry rounding off the flavour profile in a unique way.
About the coffee
We have roasted our Dimtu Tero Natural beans for espresso - espresso preparation methods. The natural processing of this heirloom variety allows the fruity notes to stand out as they do in African coffees.
Our coffee comes from Odo Shakiso, Guji, which is located in the south of the country in the Oromia region near the Kenyan border. Even the basic quality of the coffees from this region is exceptional. As is so often the case in Ethiopia, the actual coffee cherries are a blend of several varieties that have prevailed in the region over the centuries. Selected local varieties like Certo and Wolisho mix with ancient genetic coffee lines that still exist as wild trees. This is unique in the world. This is where coffee originated. In general, these special blends of Ethiopian coffees are called "Ethiopian Heirloom".
About the farm

The beans come from the Dimtu Tero Farm, whose founder and manager is Getachew Zeleke.
Choose your grindsize

If you don't have a grinder at home, we'll happily grind your coffee to your specifications. Just select your brewing method above or order whole beans.
Cultivation

Cultivated with love by great farmers. 100% Arabica coffee, harvested when ripe and carefully processed. Sustainable and fairly traded.
Shipping

Freshly roasted, packed and shipped safely to you by DHL.
Packaging

Our standard bags contain 250g and are 100% recyclable. No mixed materials.
Brewing

Take your tried-and-tested recipe as a starting point for this roast, or get help from our brew guides.
Scoring Card

The coffee cherry can develop up to 1,200 different natural flavours. Depending on location and variety. Learn to understand the flavours in coffee with the Scoring Card. Grade your coffee by filling out your Scoring Card.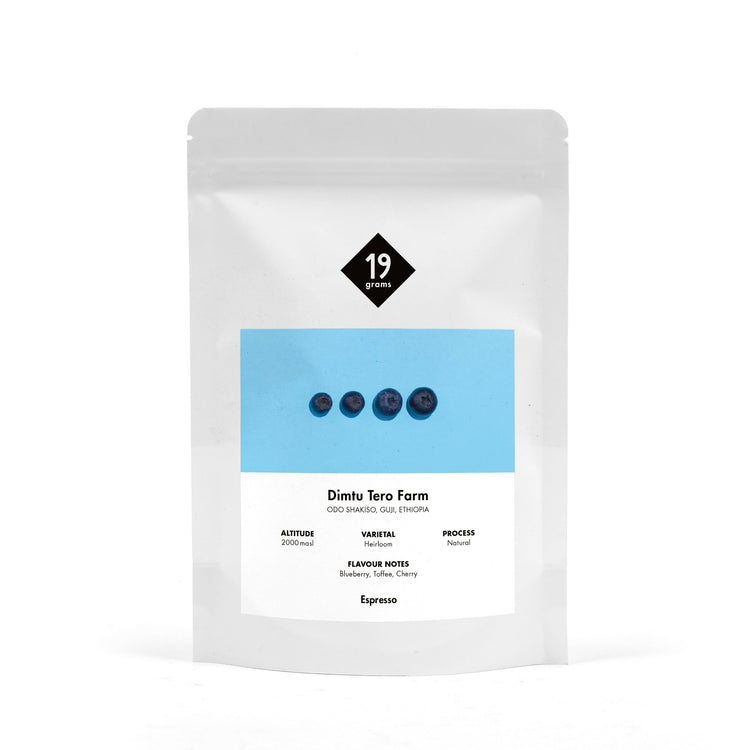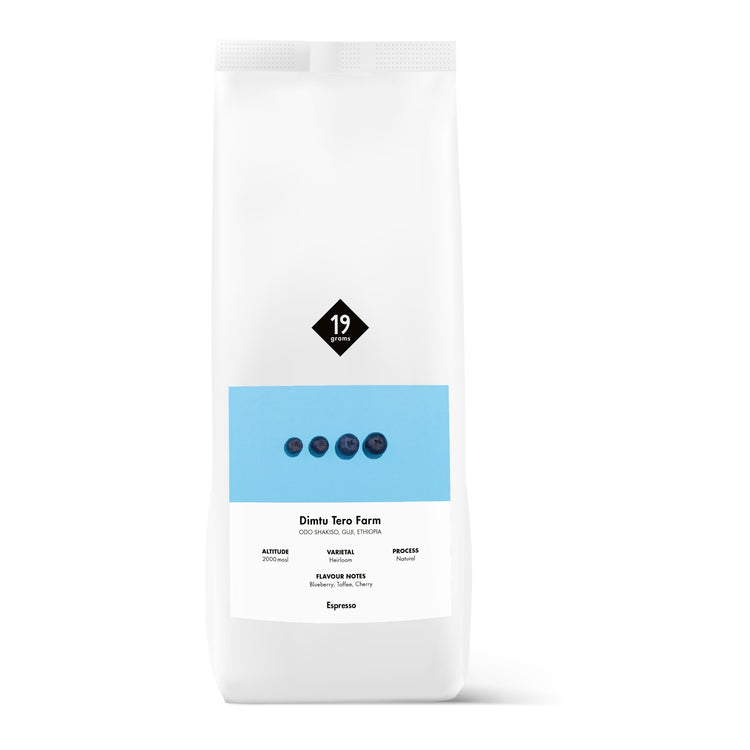 Suitable for espresso preparation: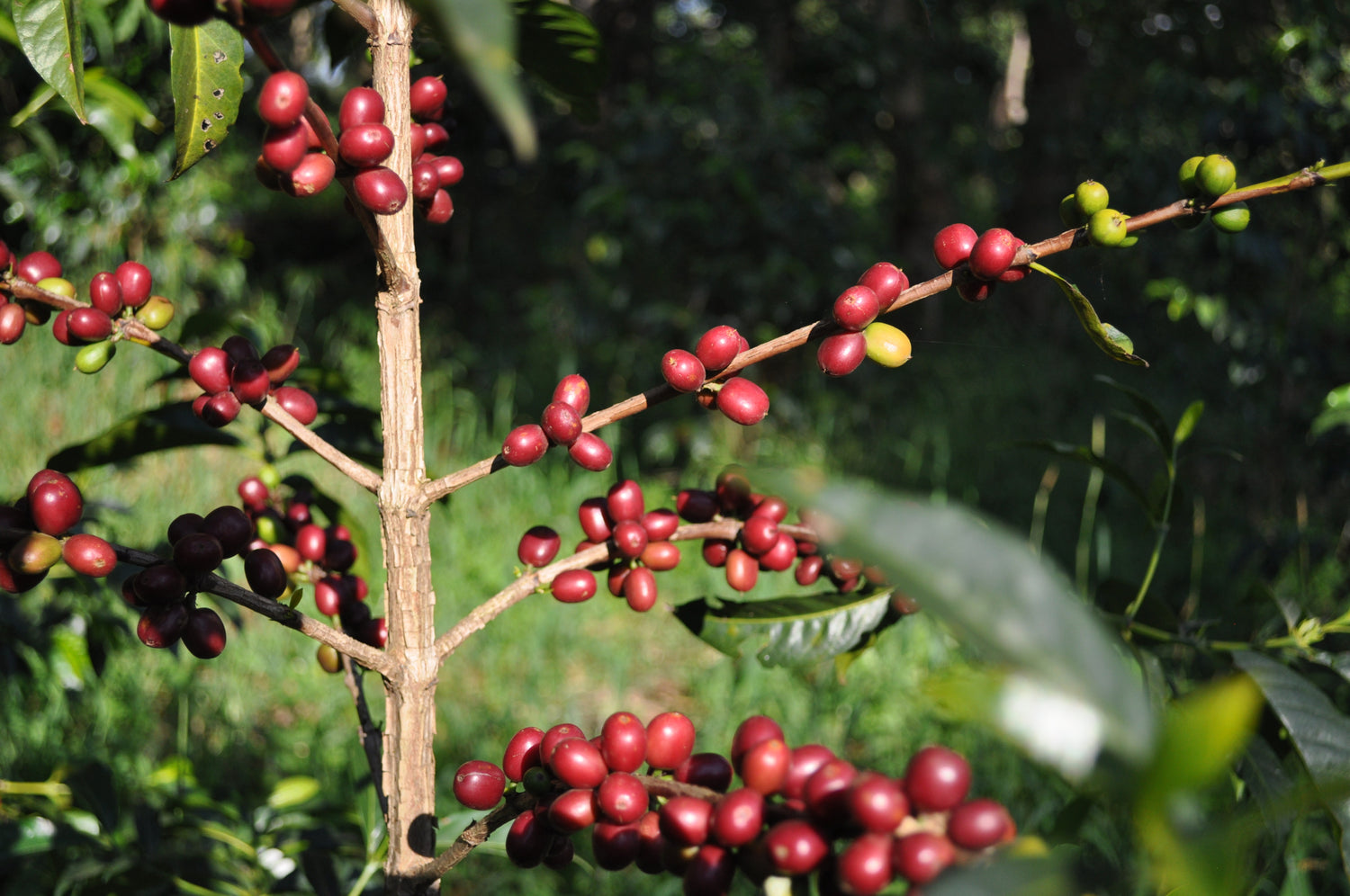 About the coffee
Blueberry, Toffee, Cherry
Score: 87
Sweetness: Blaubeeren
Acidity:
Mouthfeel:
Body:

Variety: Heirloom
Processing: Natural
Harvesting Year: 2020
Drying Time: 14 days on raised african beds

Suggested brew recipe:
1:2, 19gr coffee grounds for 40gr Espresso yield, brewing time: 30-35 secs.
About the coffee
Fruity-exciting Heirloom from Ethiopia with flavour notes of peach, jasmine and blueberry.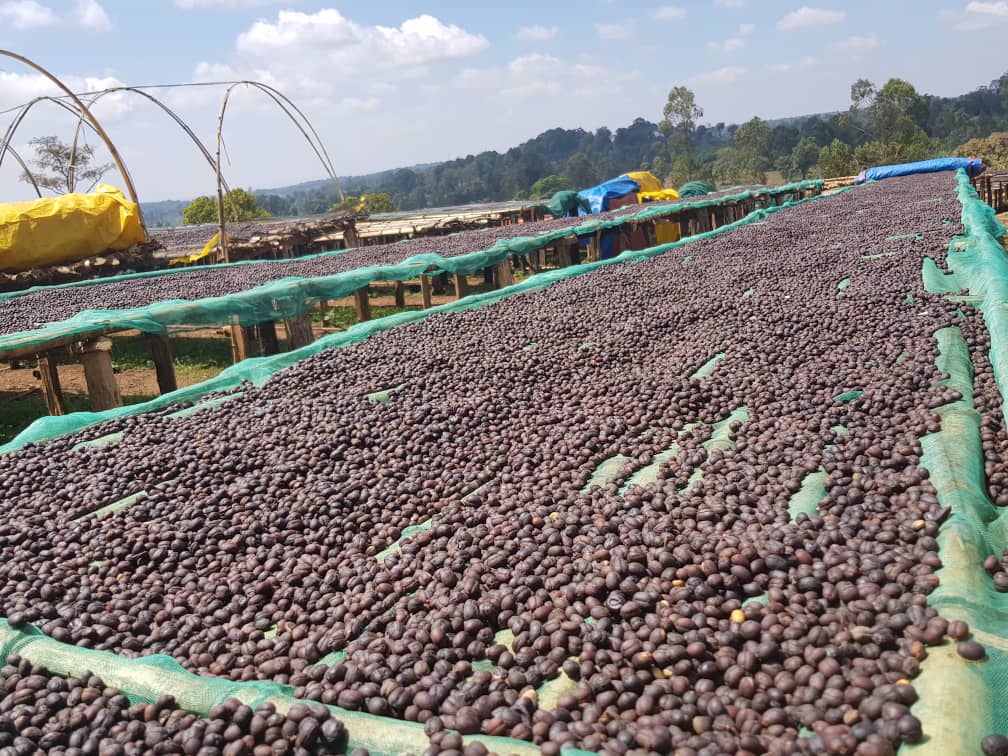 The farm | Dimtu Tero Farm
family owned business

Relationship: longterm partner
Producer: Getachew Zeleke
Type of Farm: small holders
Region, Country: Guji, ET
Altitude: 2,000 masl
Soil type: volcanic soils
Fertilisation method: ecologic
Shadow Type: several wild growing coffee varietals
Processing location: on the farm
Number of varieties: verschiedene
Harvest season: Oct - Jan
About the farm
Die Böden in Guji sind vulkanisch und reich an Mineralien. Ideal also für die anspruchsvolle Arabica Kaffeepflanze.
Die Bohnen stammen von der Dimtu Tero Farm, dessen Gründer und Manager Getachew Zeleke ist. Und dieser hat ambitionierte Ziele: er möchte die führende Rolle in Qualität, Transparenz und Nachhaltigkeit in Gujis Kaffeesektor übernehmen. Und er ist überzeugt davon, dass ihm das mit den Kleinbauern aus Odo Shikasu gelingen wird.
Getachew ist es wichtig, dass die Kleinbauern, mit denen er zusammenarbeitet, Partner auf Augenhöhe sind und gleichwertige Akteure innerhalb der Wertschöpfungskette. Zusammen haben Getachewe und ca 140 Bauern aus den Dörfern Tero, Jelewo Anona, Mancity und Hangadi eine blühende und nachhaltige Kaffee-Gemeinschaft aufgebaut.

Die Kleinbauern, die die Dimtu Tero Farm mit Kaffeekirschen beliefern, erhalten neben einer überdurchschnittlichen Bezahlung für ihre Ernte zusätzlich Kaffeesamen und Equipment und verschreiben sich dadurch der Ambition und Motivation, den besten Kaffee in der Region anzubauen und zu ernten.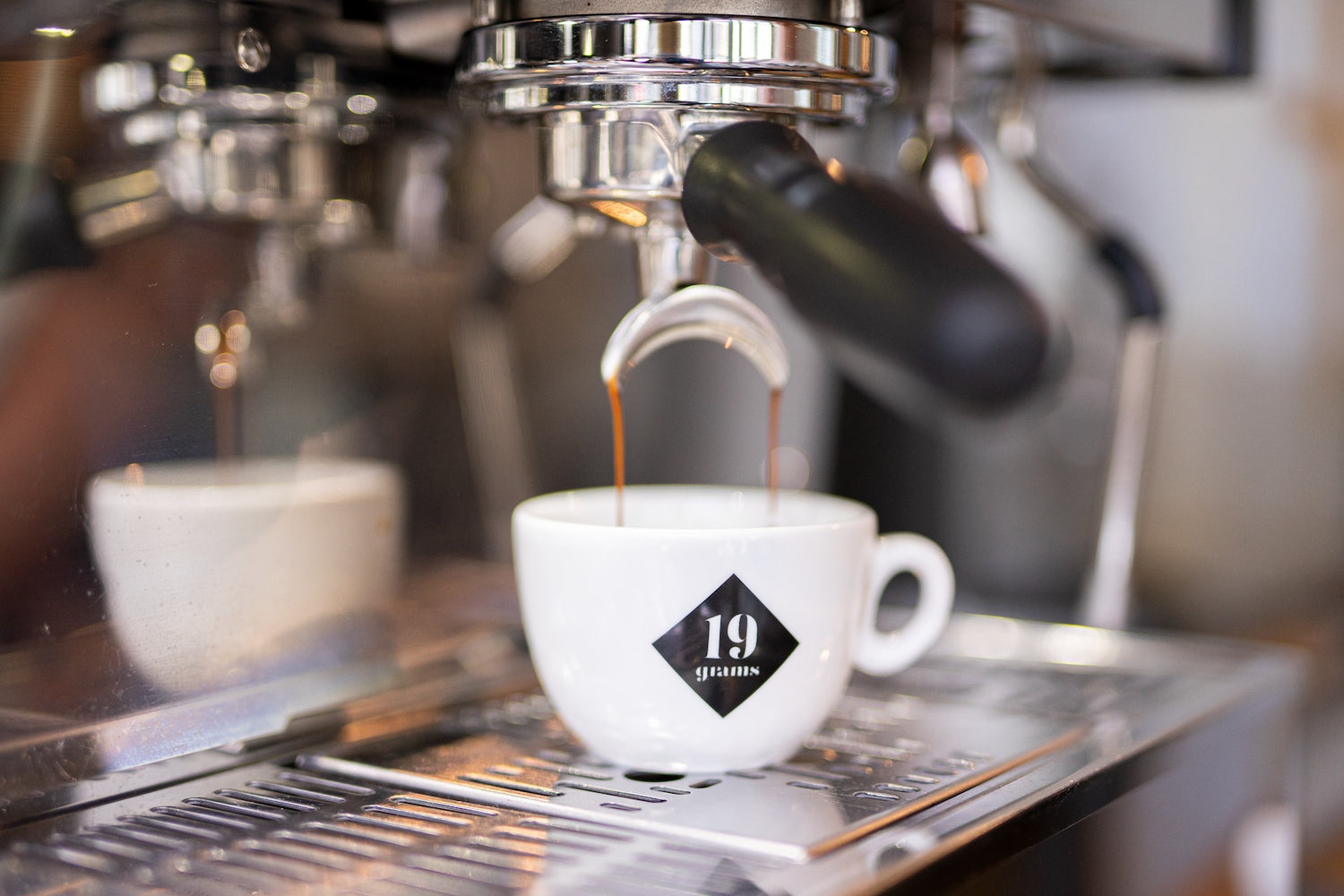 Bloody Good Espresso
Coffee is a fruit which is naturally acidic and contains many sugars. We roast our espresso to develop a fine acidity and to bring out its natural sweetness.
Our espresso roasts aim to present the strong flavour profiles of different origins. Discover our single origin espressos – all 100% arabica coffees, carefully selected and gently roasted by our team in Berlin.
Simply order your favourite coffee online.
Sustainably grown
Carefully grown and processed by our partners.
Worldwide shipping
Safe and reliable with DHL. Direct to your door.
Recyclable packaging
There are no mixed materials in our coffee bags, making them easy to recycle.
Pay securely
Choose from several secure payment methods.
Free shipping from €30

Easy, safe and fast delivery with DHL. Free of charge from €30 order value.

Directly & Fairly Traded

We attach great importance to our long-term relationships, keeping farmers on equal terms.