Dimtu Tero Farm Washed - Ethiopia Espresso
Blaubeere, Toffee, Kirsche
Regular price

Sale price

11,68 €
Our Dimtu Tero has also received a new roast profile: now available as an espresso with wonderful notes of blueberries, toffee and cherry. The natural processing of this heirloom variety makes the notes stand out particularly strongly.
About the coffee
We have roasted our Dimtu Tero Washed beans for the fully automatic machine with wonderful notes of peach, toffee and Earl Grey. The natural processing of this heirloom variety makes the fruity notes stand out. You can, of course, brew the coffee in your bialetti or your portafilter.
Our coffee comes from Odo Shakiso, Guji, located in the south of the country in the Oromia region near the Kenyan border. Even the basic quality of the coffees from this region is exceptional. As is so often the case in Ethiopia, the actual coffee cherries are a mix of several varieties that have prevailed in the region over the centuries. Selected local varieties such as Certo and Wolisho mix with ancient genetic coffee lines that still exist as wild trees. This is unique in the world. This is where coffee originated. More commonly, these special blends of Ethiopian coffees are referred to as "Ethiopian Heirloom".
About the farm
The beans come from Dimtu Tero Farm, whose founder and manager is Getachew Zeleke.
Choose your grind size

If you don't have a grinder at home, we'll happily grind your coffee to your specifications. Just select your brewing method above or order whole beans.
Cultivation

Cultivated with love by great farmers. 100% Arabica coffee, harvested when ripe and carefully processed. Sustainable and fairly traded.
Shipping

Freshly roasted, packed and shipped safely to you by DHL.
Packaging

Our standard bags contain 250g and are 100% recyclable. No mixed materials.
Brewing

Take your tried-and-tested recipe as a starting point for this roast, or get help from our brew guides.
Scoring Card

The coffee cherry can develop up to 1,200 different natural flavours. Depending on location and variety. Learn to understand the flavours in coffee with the Scoring Card. Grade your coffee by filling out your Scoring Card.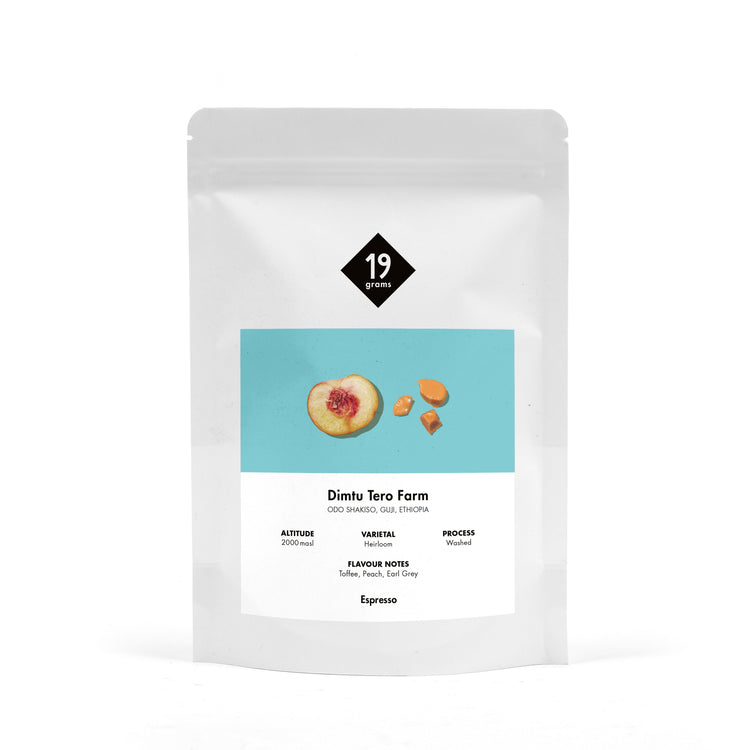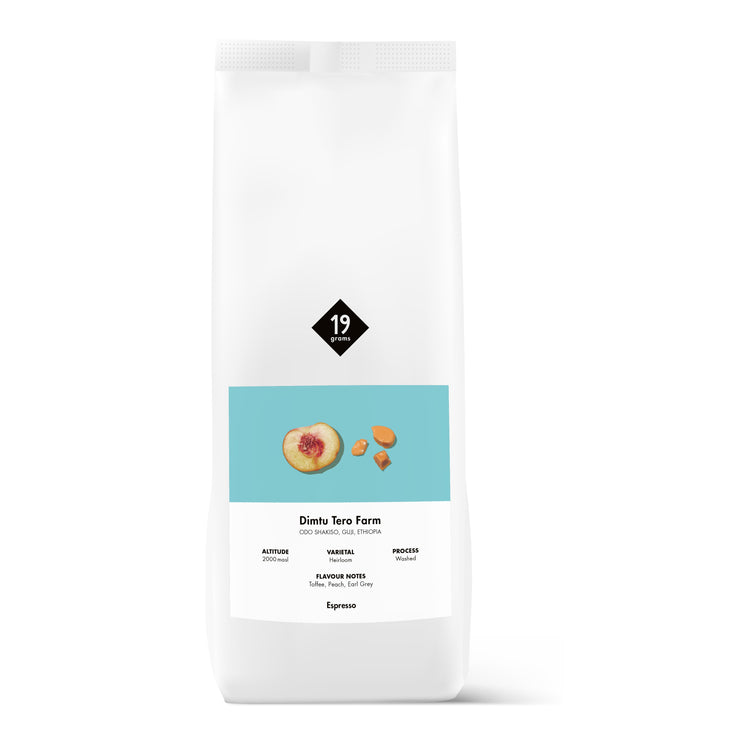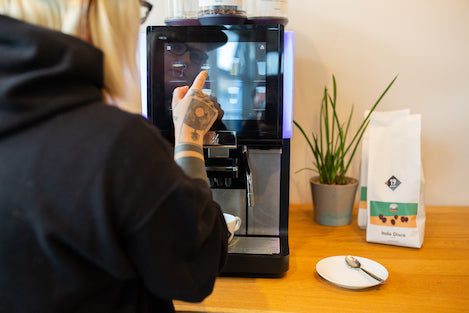 Bloody Good Classic Espresso
Also known as a bean-to-cup, fully automatic machines are a reliable and consistent way of brewing coffee. Because the contact time between the water and the coffee grounds is very short, many specialty coffees with a lighter roast profile yield poor results in a bean-to-cup. Our classic roasts have a slightly darker profile, making them ideal for a fully automated brew, but also for any other espresso-based brewer.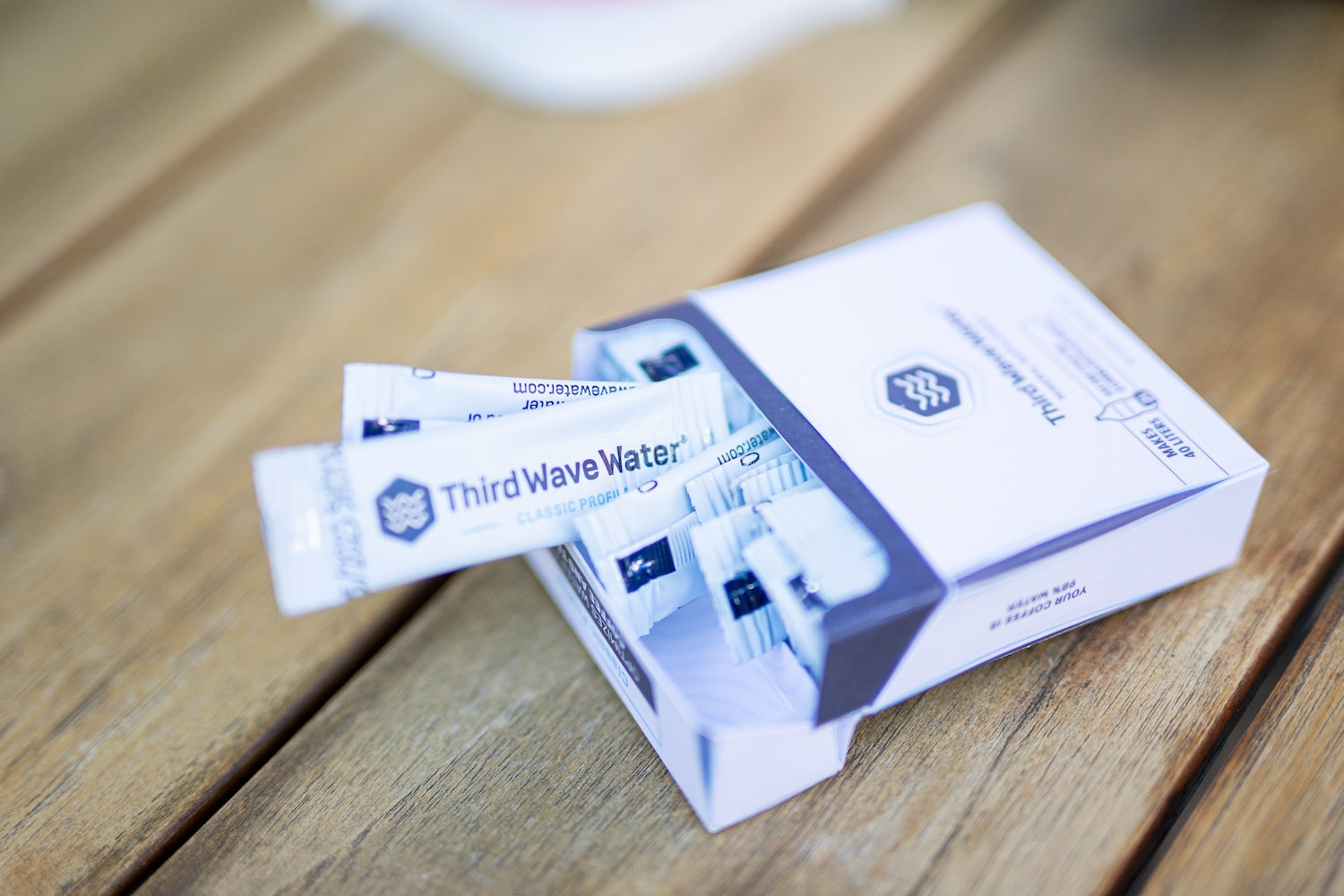 Third Wave Water
To ensure that your fully automatic machine will give you many years of good service, treat it well and do not use tap water. We recommend dissolving Third Wave Water minerals in water with a low mineral content and adding it to the water tank.
This way, the machine will calcify less quickly and you'll enjoy your coffee even more.
Third Wave Water
Simply order your favourite coffee online.
Sustainably grown
Carefully grown and processed by our partners.
Worldwide shipping
Safe and reliable with DHL. Direct to your door.
Recyclable packaging
There are no mixed materials in our coffee bags, making them easy to recycle.
Pay securely
Choose from several secure payment methods
.
Free shipping from €30

Easy, safe and fast delivery with DHL. Free of charge from €30 order value.

Directly & Fairly Traded

We attach great importance to our long-term relationships, keeping farmers on equal terms.