The Easter Set
Toffee, Blaubeermarmelade, Feige
Regular price

Sale price

15,88 €
19grams Coffee ft. Omnom Chocolates
Our Easter Coffee from Peru meets 100% handmade bean-to-bar chocolates from Omnom in Rejkjavik, Iceland. We've been looking for the perfect partner for our Premium Specialty Coffees; Omnom's handmade varieties are made for it. Fruity flavors, and creamy texture of the bars - combined with the stand out design are the most beautiful companion for our colorful coffee bags.
In the Easter Espresso, we taste chocolaty fruity notes of plums, sweet macadamia nuts and white chocolate. This year, it comes together with an outstanding chocolate from our friends at Omnom in Reykjavik.
Choose between two varieties:
Superchocoberrybarleynibblynuttylicious - for creatives
The cacao of this bean-to-bar chocolate comes from the Kokoa Kamili in Tanzania. Dark chocolate richly sprinkled with cacao nibs, dried cranberries, salted almonds and puffed barley. Like chocolate granola, but with the ratio favoring the chocolate. Mary Poppins could not have done better.
Madagascar 66% - for purists
The cacao of this bean-to-bar chocolate comes from the Sambirano Valley, Madagarskar. Dark chocolate - lightly floral, juicy, with notes of berries and citrus.
Choose your grind

If you don't have a grinder at home, we'll be happy to grind the coffee to your specifications. Just click on your preparation option above, with which you will make this coffee.

Find the right grind. You can get the most out of your coffee by grinding your beans just before brewing. Take a look at the equipment selection if you are interested in a grinder.

You can also select a grind level in each product if you want us to grind the beans for you. We use a Mahlkönig EK43 for this.

Frenchpress and Aeropress are ground on the same setting.
Cultivation

Cultivated with love by great farmers. 100% Arabica coffee, harvested when ripe and carefully processed. Sustainable and fairly traded.
Shipping

Freshly roasted, packed and shipped safely to you by DHL.
Packaging

Our standard bags contain 250g and are 100% recyclable. No mixed materials.
Brewing

Take your tried-and-tested recipe as a starting point for this roast, or get help from our brew guides.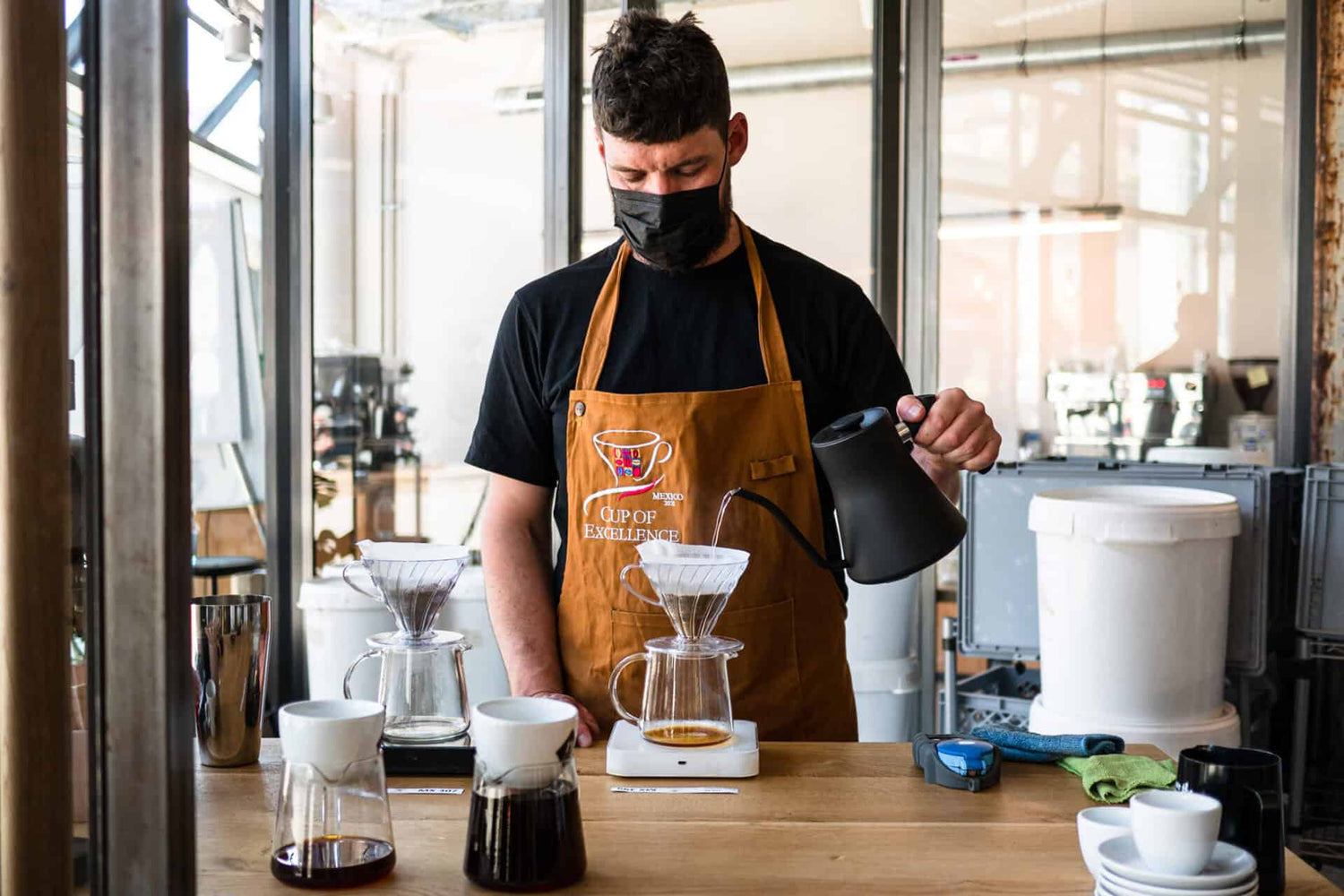 Bloody Good Filter
Coffee is a fruit which is naturally acidic and contains many sugars. We roast our filter coffees to bring out this acidity and develop the natural sweetness.
In developing a profile for a filter roast, our roasting team takes a light-handed approach, roasting much more gently than in an espresso roast. Here, the aim is to respect and highlight the natural flavours of the coffee itself, and to let its terroir shine through.
Simply order your favourite coffee online.
Sustainably grown
Carefully grown and processed by our partners.
Worldwide shipping
Safe and reliable with DHL. Direct to your door.
Recyclable packaging
There are no mixed materials in our coffee bags, making them easy to recycle.
Pay securely
Choose from several secure payment methods
.
Free shipping from €30

Easy, safe and fast delivery with DHL. Free of charge from €30 order value.

Directly & Fairly Traded

We attach great importance to our long-term relationships, keeping farmers on equal terms.