Fazenda Irmãs Pereira Espresso
Schokoladenfudge, Reife Pflaume, Blaubeere
Regular price

Sale price

$13.00
We have roasted this lot of yellow bourbon variety to a wonderfully full-bodied espresso. With sweet notes of ripe plums, chocolate fudge and blueberries.

About this coffee

Although coffee is an ancient commodity in Brazil, the country has presented its very best coffee in the last 10-12 years and it is only in the last 7-8 years that the coffee in the community of Carmo de Minas has been particularly remarkable.
Carmo is one of twenty villages in the region of Mantiqueira, in the south of the county of Minas Gerais, in Sul de Minas. Just as Burgundy is an important name in the French wine world, Carmo de Minas has become a destination in the Brazilian coffee world. Part of its distinction can be attributed to topographical and climatic conditions, but as always, there are people at work here - from the harvesting of the coffee cherries to the processing; both critical to the quality of the product.

Although many of the farms in the area have won awards and attracted attention in recent years, there have been no truly radical changes in growing and processing methods. Nor in terms of picking. We believe the area has achieved its status with a bit of luck, good growing conditions, good plant material - mostly bourbon - but otherwise ordinary craftsmanship. Out of all this, however, has come good coffee, and as a result Carmo has experienced a "clean sweep" in Cup of Excellence competitions. But the quality can get even better, just as the quantity of the best coffee can be increased.

Jacques Pereira Carneiro represents the new generation at Carmo. Together with his cousin Luis Paulo (who is currently president of the Brazil Specialty Coffee Association (BSCA)), he runs the coffee export company Carmo Coffees. The two men represent the fifth generation of coffee farmers and, together, oversee 12 farms and 6 processing stations - all owned by the Pereira family.
Choose your grindsize

If you don't have a grinder at home, we'll happily grind your coffee to your specifications. Just select your brewing method above or order whole beans.
Cultivation

Cultivated with love by great farmers. 100% Arabica coffee, harvested when ripe and carefully processed. Sustainable and fairly traded.
Shipping

Freshly roasted, packed and shipped safely to you by DHL.
Packaging

Our standard bags contain 250g and are 100% recyclable. No mixed materials.
Brewing

Take your tried-and-tested recipe as a starting point for this roast, or get help from our brew guides.
Scoring Card

The coffee cherry can develop up to 1,200 different natural flavours. Depending on location and variety.

Learn to understand the flavours in coffee with the Scoring Card. Grade your coffee by filling out your Scoring Card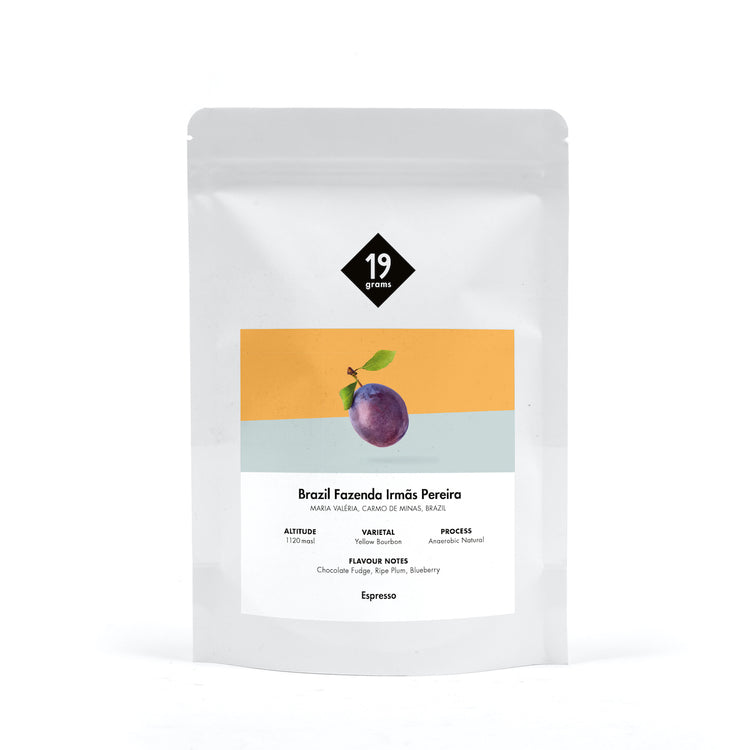 Suitable for espresso preparation:
About the coffee
Schokoladenfudge, Reife Pflaume, Blueberry
Score:
Sweetness:
Acidity:
Mouthfeel:
Body:

Variety: Yellow Bourbon
Processing: Anaerob Natural
Harvesting Year: 2020
Drying Time:

Suggested brew recipe:
1:2,5 (z.B. 19gr Kaffee auf 47,5gr Wasser) in 30-35 Sekunden
About the coffee
Ein voller, süßer Espresso aus Brasilien.
The farm | Fazenda Irmãs Pereira
Eine prämierte Farm aus Minas Gerais

Relationship: new partner
Producer: Jacques Pereira Carneiro
Type of Farm: Family owned farm
Region, Country: Carmo de Minas, BR
Altitude: 1120 m üNN
Soil type:
Fertilisation method: organic
Shadow Type:
Processing location: at the farm
Number of varieties:
Harvest season:

Cup of Excellence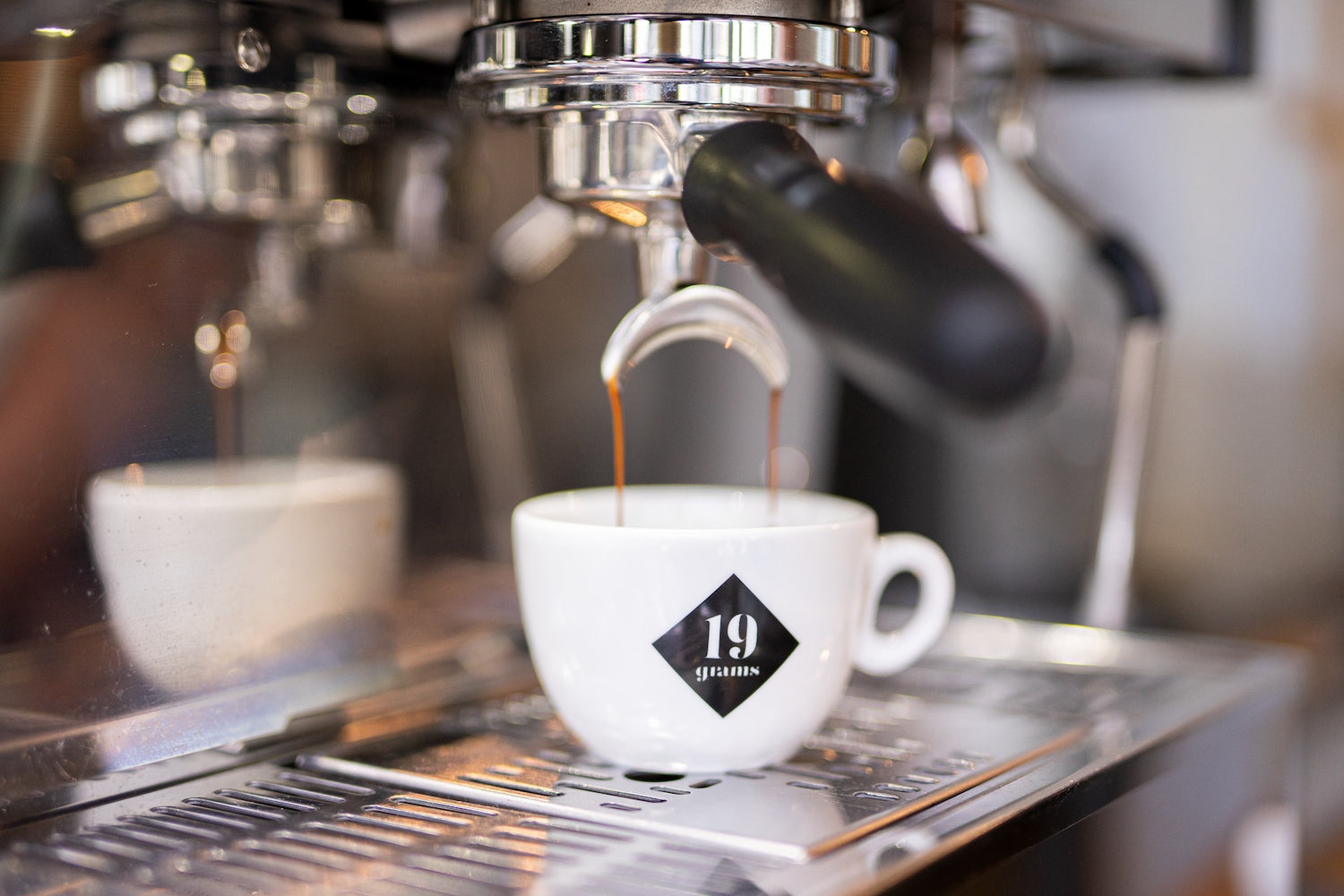 Bloody Good Espresso
Coffee is a fruit which is naturally acidic and contains many sugars. We roast our espresso to develop a fine acidity and to bring out its natural sweetness.
Our espresso roasts aim to present the strong flavour profiles of different origins. Discover our single origin espressos – all 100% arabica coffees, carefully selected and gently roasted by our team in Berlin.
Simply order your favourite coffee online.
Sustainably grown
Carefully grown and processed by our partners.
Worldwide shipping
Safe and reliable with DHL. Direct to your door.
Recyclable packaging
There are no mixed materials in our coffee bags, making them easy to recycle.
Pay securely
Choose from several secure payment methods.
Free shipping from €30

Easy, safe and fast delivery with DHL. Free of charge from €30 order value.

Directly & Fairly Traded

We attach great importance to our long-term relationships, keeping farmers on equal terms.