Rare Coffees, Rarities & Geisha Coffees
Hacking Rare Coffees!
Fragst du dich, wie du den Einstieg in das Rare-Coffee-Game am besten hinkriegst? Wir verstehen, dass die Kaffee-Lots von der Spitze der Specialty Coffee Pyramide einschüchtern können: Bei dem Preis willst du jede Bohne optimal zubereiten können. Wir zeigen dir, wie du Geisha-Kaffees und andere seltene Kaffees hacken kannst!
What is Geisha Coffee?
You already know that the Geisha coffee variety is no ordinary variety: it is an originally African variety that has now made its way to coffee countries all over the world. It's a coveted rarity because of the small harvests it produces and its exotic, floral flavor profile. Great fame was gained by the Geisha, or Gesha - after its original place of discovery in Ethiopia - when a lot from Finca La Esmeralda in Panama was auctioned off at a record price. Since then, the variety is not only traded at impressively high prices, but also planted on more and more farms around the world, because the farmers see here the opportunity to be able to sell their coffee profitably. On the picture you see Geisha coffee plants in Malawi.
Buy Geisha Coffee
Do not be afraid of geisha coffee
Not only the price/quantity, but also the label "RARE" can be intimidating. What if the cup turns out to be nothing? How much room is there to dial-in and readjust? As a simple rule of thumb, we always recommend going by your proven recipe, and readjusting from there. So, by all means, (try) it out.
Buy Geisha Coffee
Our selection of the rock stars among coffees
Direct Trade
We prefer to work directly with our farms, which helps us not only to understand the farmers' needs, but also to select the best lots produced on each farm.
Buy Geisha Coffee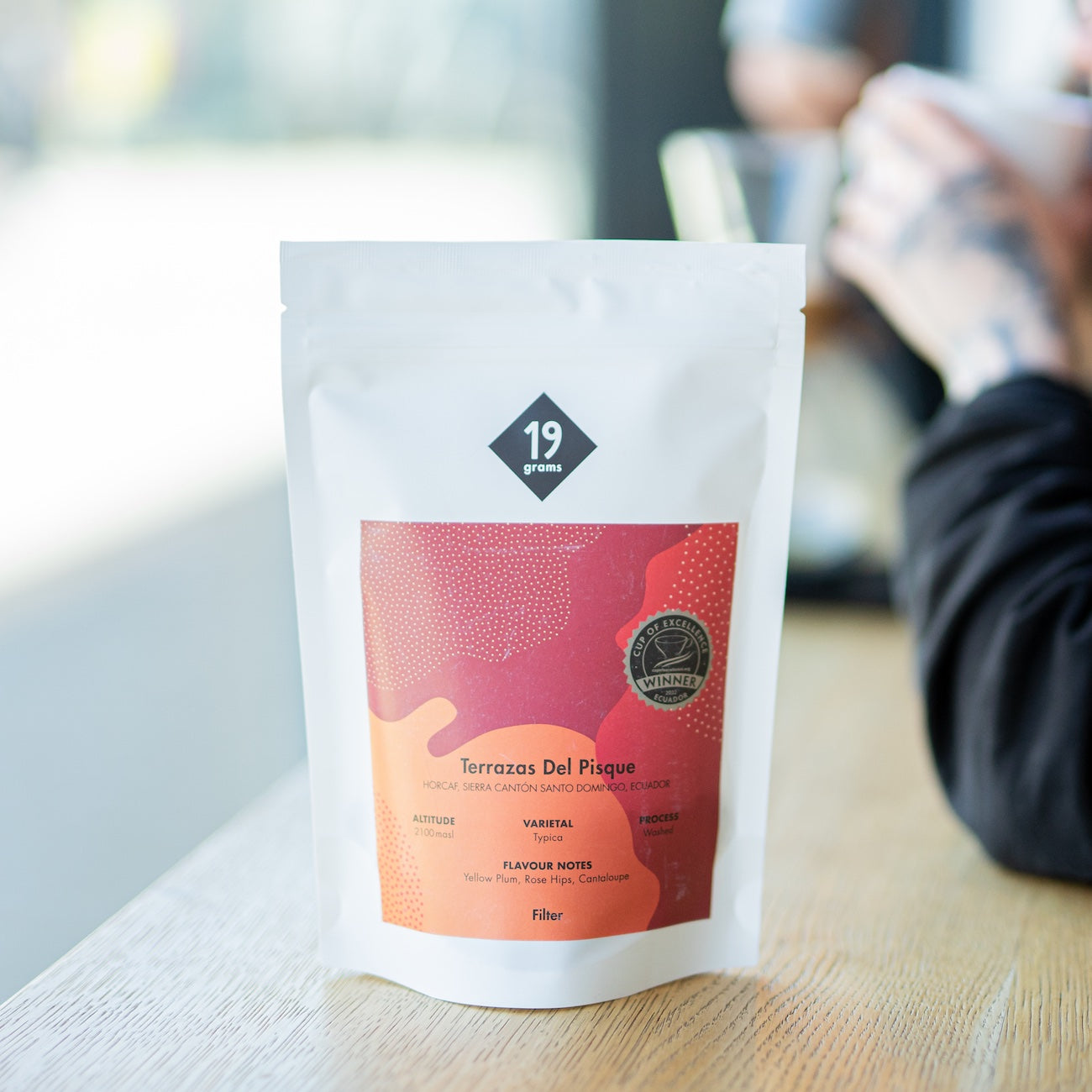 Cup of Excellence
The Cup of Excellence is the most important competition in specialty coffee. Farmers submit samples of their highest qualities, which are tasted and judged by independent jurors from the specialty coffee scene. The best coffees receive an award. A good score in the Cup of Excellence brings enormous attention to the farm and the farmer. This secures the order situation for the following years.
Button label
19grams as Global Coffee Center 2021
The rarest lots in the world by subscription
The Rockstar Coffee Club is the subscription with the world's best and rarest lots we could find. Every month you get 2x250g of these rockstars among coffees. Start now!
ROCKSTAR COFFEE CLUB
Rockstar Coffee Club
Regular price

Sale price

33,61 €

Unit price

67,22 €

per

kg