Wave "Arrivederci!" to mediocre fully automatic coffee
Fed up with your mornings of lackluster coffee from your vollautomat? You shouldn't be settling for less. You work hard, and your mornings should work hard for you. It's time to level up your brew and start each day with a bold, unforgettable kick.
Embrace the heritage of Italian coffee craftsmanship, effortlessly brought to life by your vollautomat and our Italo Disco beans. Indulge in the authenticity of an Italian espresso experience, reimagined for your mornings.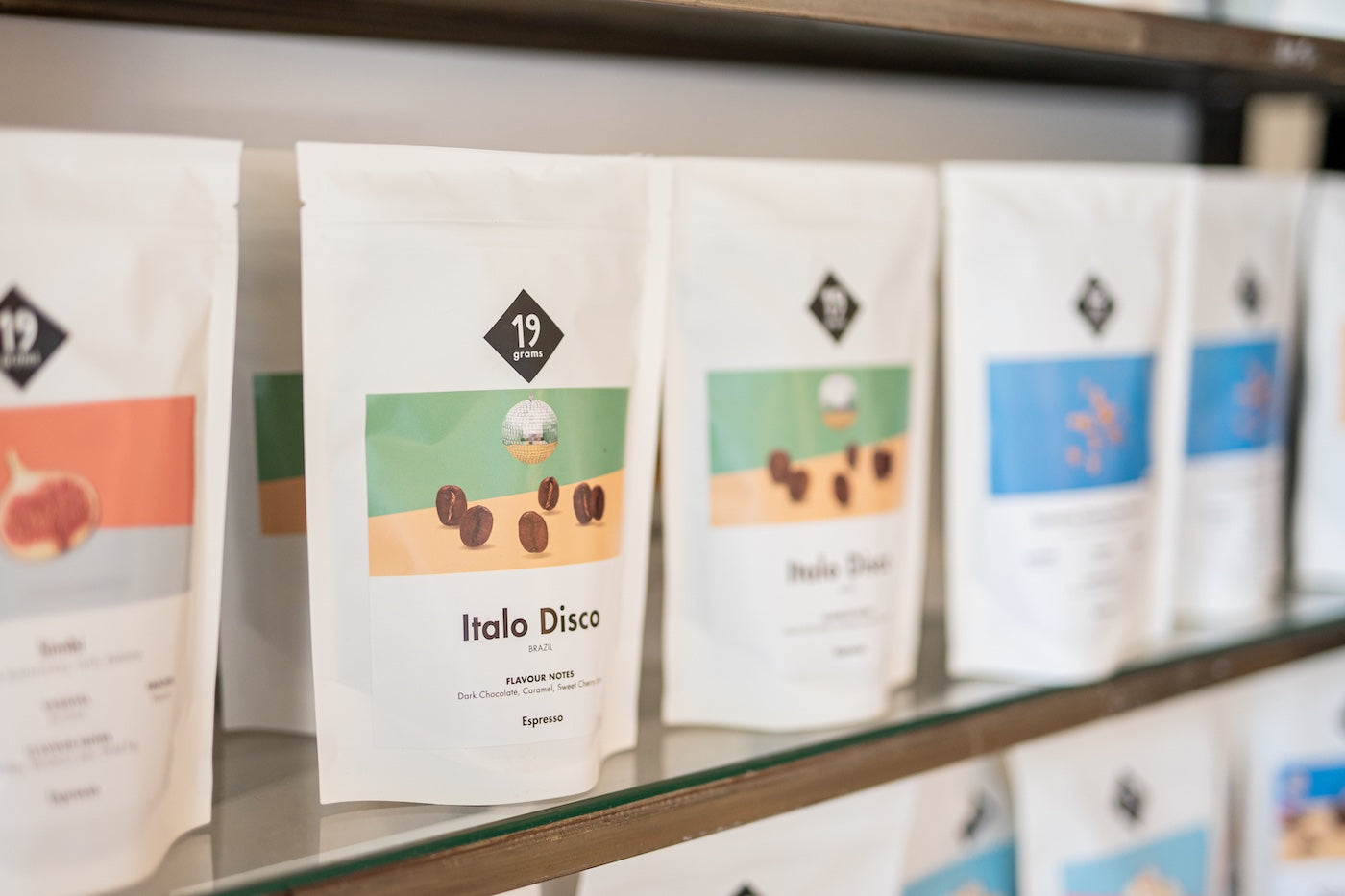 In Italo Disco the best comes together
With Italo Disco, we set our roasters the task of developing a flavour profile that does great in fully automatic machines and works straightforwardly in all fully automatic coffee drinks.
ITALO DISCO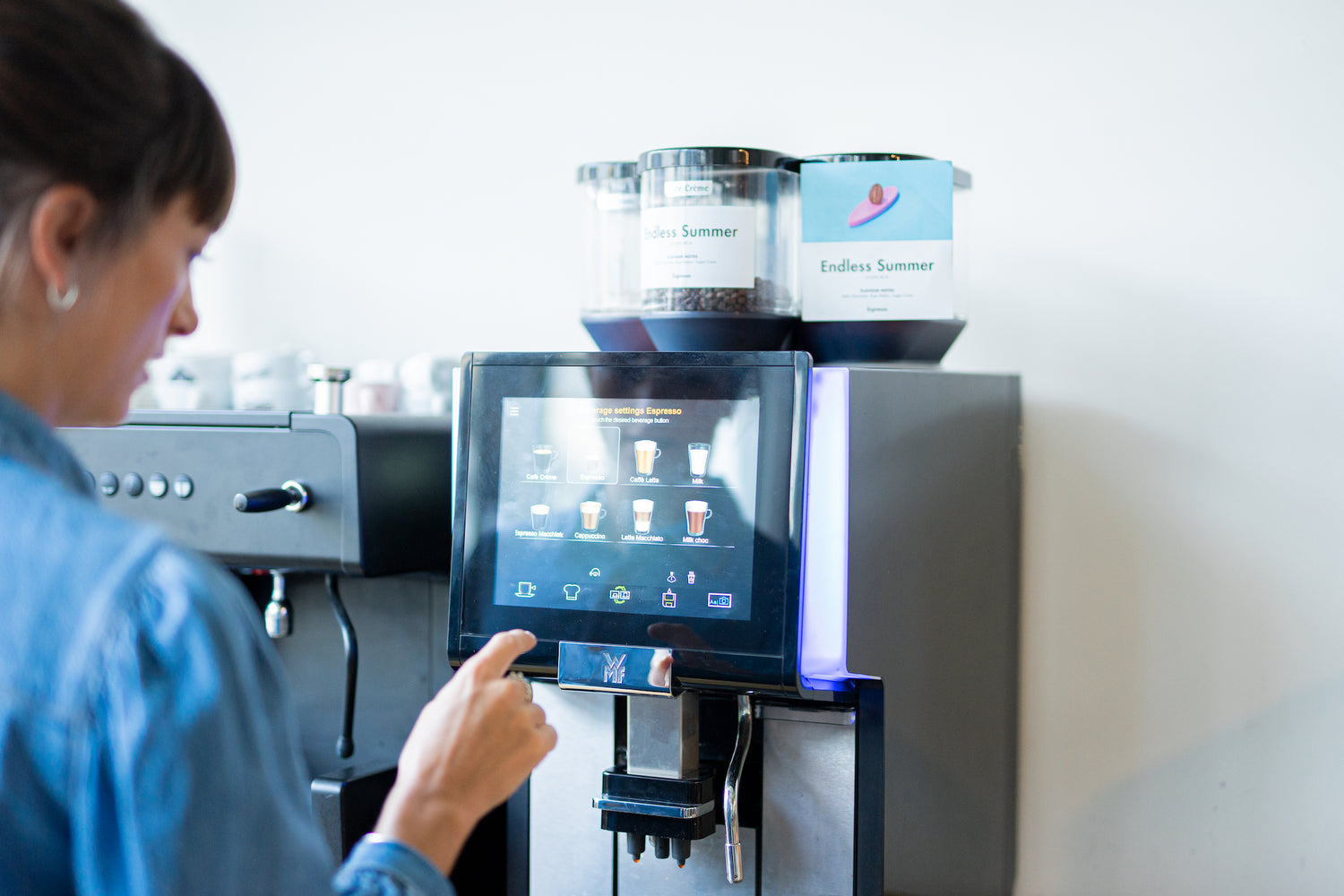 How does a fully automatic machine work?
The fully automatic machine consistently and conveniently produces coffee at the touch of a button. To get the best out of the machine (and into your cup), you need to know that the contact time of water and coffee powder is extremely short. That's why you should use a roast optimized for fully automatic machines.Italo Disco is optimized for fully automatic machines: The Brazilian bean with a dark, but not too intense roast, is ideal for generating an exciting, really good coffee at the touch of a button.
BUY ITALO DISCO
How does a fully automatic espresso differ from portafilter espresso roasts?
A roast should always be based on how the coffee is prepared by customers. Gerade ind er Specialty -Bewegung werden moderne Espresso-Röstungen bevorzugt, die eher ein nordisch-helles Profil haben. However, these quickly turn sour in the fully automatic machine and do not do justice to the preparation method. The fully automatic machine needs a roast that is fully developed and closer to a more classic espresso profile. We therefore deliberately chose a bean from Brazil that has a full and less fruity taste. Paired with a roast curve reminiscent of the Italian roast profiles from the 70s, we get an espresso at the touch of a button that tastes versatile and brings exactly the gentle, caramel sweetness that makes it a crowd pleaser.
TRY ITAO DISCO
Italo Disco - the secret weapon for your fully automatic machine.
With Italo Disco in your hopper, you can make barista-level drinks at the touch of a button. We understand that you want to get the most out of the machines you buy to make coffee. With these beans, which we've roasted with the fully-automatic machine in mind, you can be confident in your brew.
Shop Italo Disco
Diese Bohnen sind dunkel geröstet und schokoladig. Perfekt für den Besuch eines klassischen Caffè von deinem Vollautomaten aus, Veranda nicht inbegriffen.

Explore Italo Disco

Hol dir herausragende Kaffeequalität nach Hause - mit unserem Italo Disco, inspiriert von dem weltweit gefeierten Vorbild des klassischen, italienischen Espressos. Auch dauerhaft im Abo.

Explore Italo Disco