Italo Disco - Classic Espresso
Dark Chocolate, Caramel, Cherry Jam
Regular price

Sale price

$10.00

Unit price

$40.00

per

kg
Save 15% by ordering the KG pack.
The roast profile of Italo Disco is based on the classic Italian roasts - with a strong roasted note and pleasant sweetness. We taste dark chocolate and caramel, with a sweet note of cherry jam.


Grindsize

If you don't have a grinder at home, we'll be happy to grind the coffee to your specifications. Just click on your preparation option above to make this coffee.
Cultivation

Cultivated with love by great farmers. 100% Arabica coffee, harvested when ripe and carefully processed. Fair and directly traded.
Shipping

Freshly roasted, packed and shipped safely to you by DHL.
Packaging

Our standard bags contain 250g and are 100% recyclable. No mixed materials.
Brewing

Take your tried-and-tested recipe as a starting point for this roast, or get help from our Brew Guides.
Scoring Card

The coffee cherry can develop up to 1,200 different natural flavours. Depending on location and variety.

Learn to understand the flavours in coffee with the Scoring Card. Grade your coffee by filling out your Scoring Card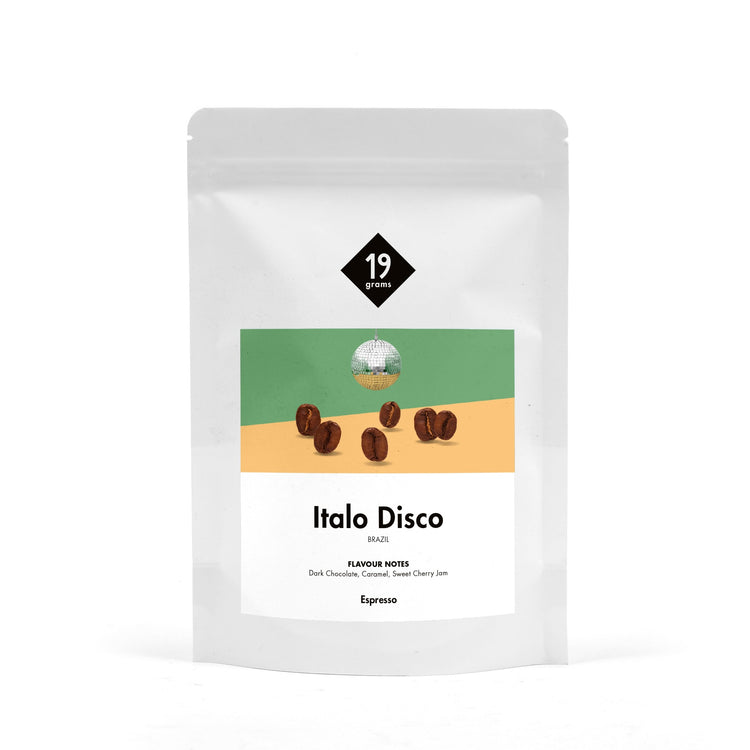 Suitable for espresso preparation: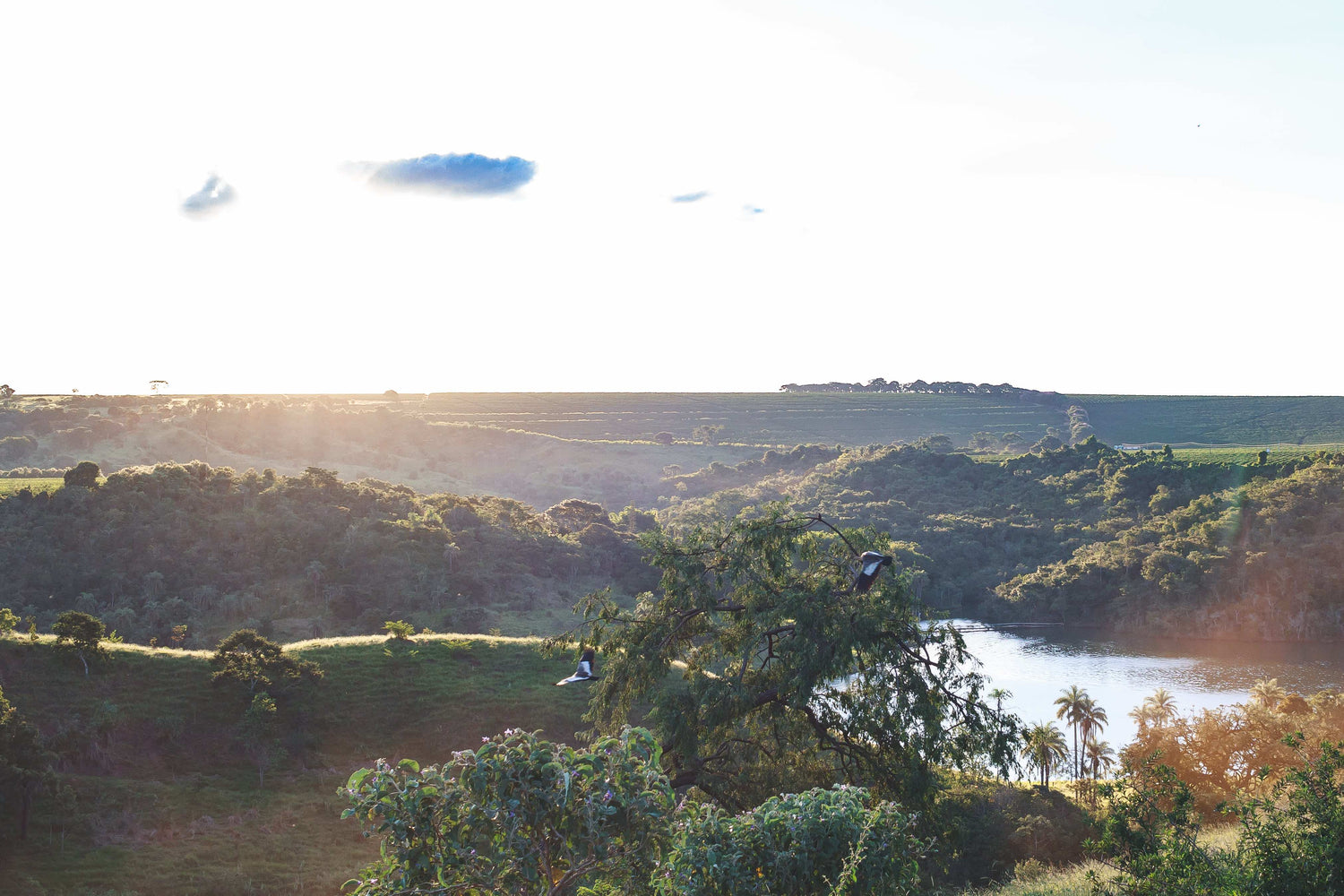 Coffee
Dark Chocolate, Caramel, Cherry Jam
Score: 85
Sweetness: 4/5 Dark Chocolate
Acidity: 1/5 integrated
Mouthfeel: 5/5 rich and creamy
Body: 4/5 creamy and nutty

Variety: Catuai PB
Processing: Natural
Harvesting Year: 2022
Drying Time: 2 weeks

Suggested brew recipe:
1:2, 19g ground coffee to 40g espresso yield, brew time: 30-35 seconds. Also great in a fully automatic machine
About the Coffee
A classic, dark espresso roast with the taste of your Italian holiday! This coffee convinces with a classic taste profile of a really good Italian espresso. Intense notes of dark chocolate and nuts with a pleasant marzipan-like sweetness.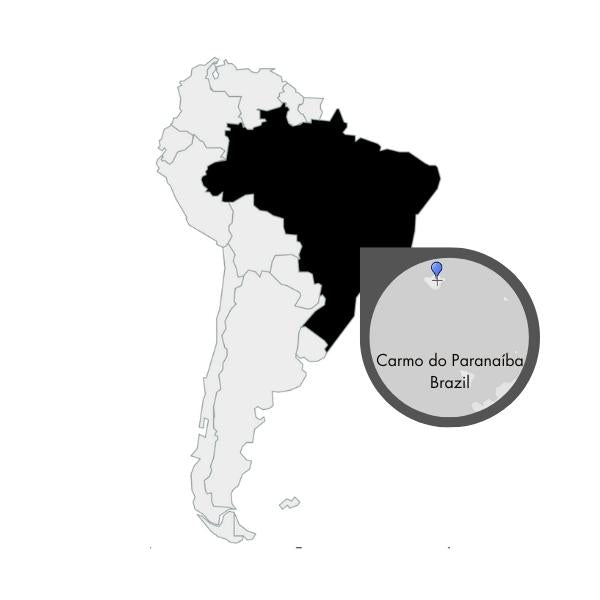 About the Farm
Santa Cecilia is a large, third-generation, family owned coffee farming Camp do Paranaíba.

Relationship: long term partner
Producer: Pedro Humberto Veloso
Type of Farm: family-owned farm
Region, Country: Minas Gerais, BR
Altitude: 1100 mall
Soil type: fertile soils
Fertilisation method: organic
Shadow Type: Grown in shadow
Processing location: on the farm
Number of varieties:
Harvest season: May - Sept
More about the Farm
The Brazilian coffee Santa Cecilia was grown on the family estate of Pedro Veloso. He is a third generation coffee producer. His family has been producing coffee in this privileged area for over 160 years. For the municipality of Carmo do Paranaíba, his activities are of great importance.

This is partly because it is a very advanced estate with a high yield capacity: It is irrigated by a drip system with water intake from dams and reservoirs and has its own administration, workshop and quality laboratory. Pedro Veloso lives on site himself and structures his daily routine according to what is happening on each farm. He spends his early mornings visiting the farms and overseeing the harvest and processing. Later in the day, he takes care of business by going to the trading room in Carmo, where he personally handles calls with international customers.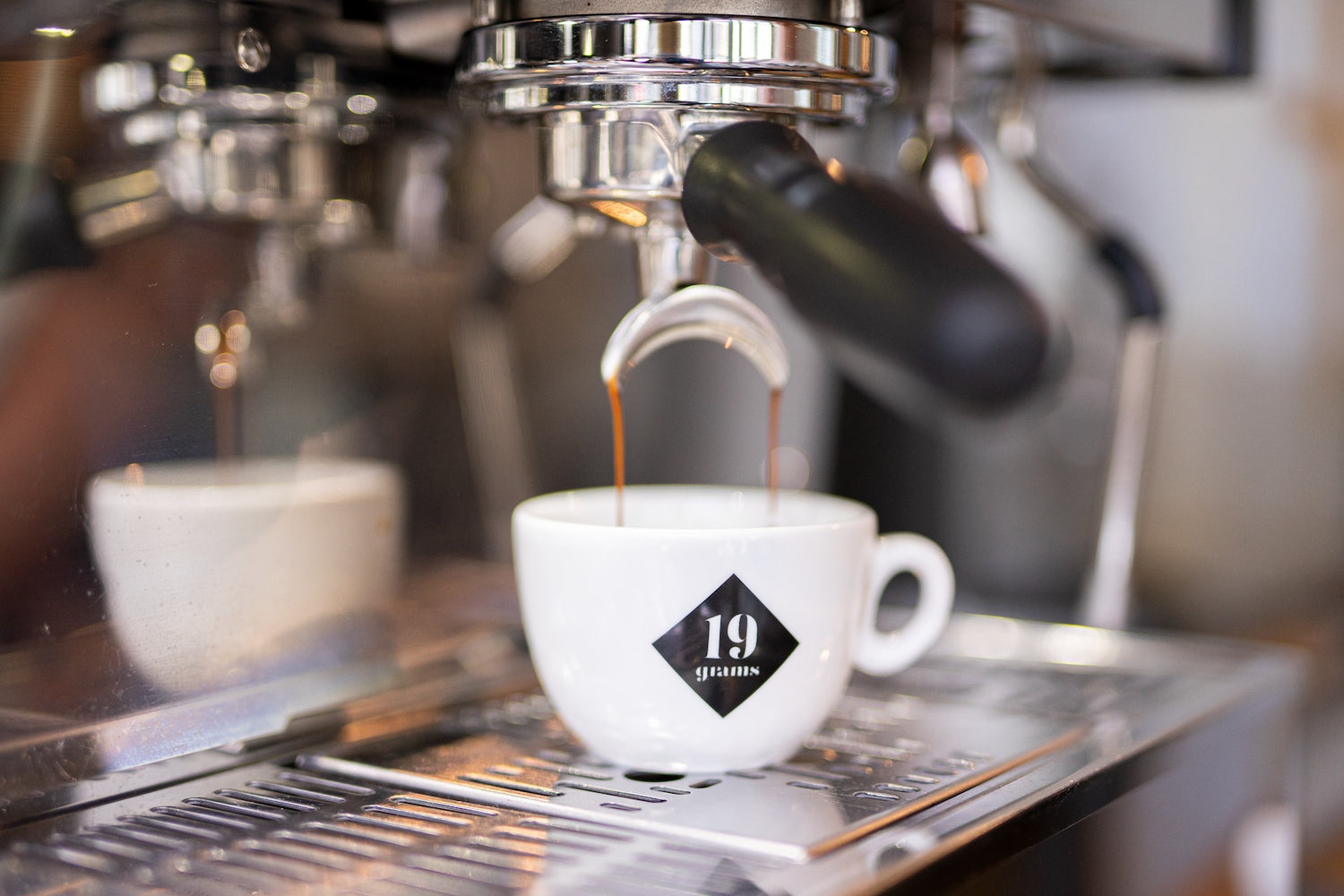 Bloody Good Espresso
Coffee is a fruit with many natural fruit acids. We roast our espressos so that they develop fine acid lines, but also bring out the sweetness. With our espresso roasts, we present the intense flavour profiles of different coffee origins. Discover our Single Origin Espressos - all 100% Arabica coffees, carefully selected and gently roasted by our roasting team.
Simply order your favourite coffee online.
Sustainably grown
Carefully grown and processed by our partners.
Shipping worldwide
Safe and secure with DHL. To your home.
Recyclable packaging
No mixed materials in our coffee bags, therefore easy to recycle.
Safe Payment
Choose from several secure payment methods
.
Free shipping from 30€

Easy, safe and fast delivery with DHL. Free of charge from 30€ order value.

Directly & Fairly Traded

We attach great importance to long-term relationships. With farmers at eye level.