Kachipapa SL28 - Zambia Espresso
Biscuits, Rum, Maple Syrup
Regular price

Sale price

15,04 €
We taste notes of brown sugar cookies, spiced rum and maple syrup.

About the coffee
At Kachipapa Farm, 100% of the harvest is done by hand. Selective harvesting allows any under/over ripeness or defects to be removed. Within 5 hours of harvest, the cherries are fermented to break down any remaining fruit mucilage. The fruit is then washed before being dried in the sun until the optimal moisture content is reached (about 12%).
About the farm
Kachipapa Farm is a 350-acre, family-owned coffee farm located just outside of Serenje, Zambia.
Choose your grindsize

If you don't have a grinder at home, we'll happily grind your coffee to your specifications. Just select your brewing method above or order whole beans.
Cultivation

Cultivated with love by great farmers. 100% Arabica coffee, harvested when ripe and carefully processed. Sustainable and fairly traded.
Shipping

Freshly roasted, packed and shipped safely to you by DHL.
Packaging

Our standard bags contain 250g and are 100% recyclable. No mixed materials.
Brewing

Take your tried-and-tested recipe as a starting point for this roast, or get help from our brew guides.
Scoring Card

The coffee cherry can develop up to 1,200 different natural flavours. Depending on location and variety. Learn to understand the flavours in coffee with the Scoring Card. Grade your coffee by filling out your Scoring Card.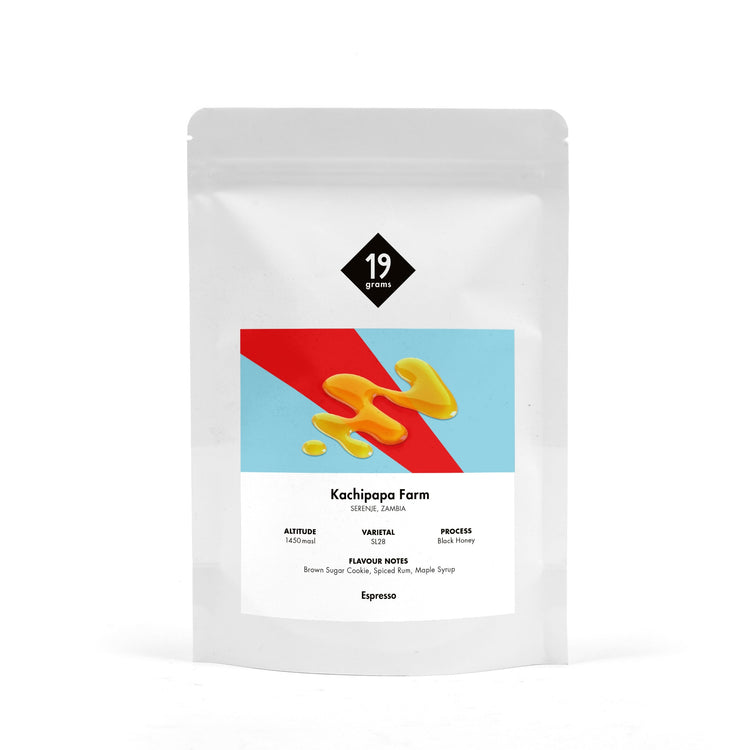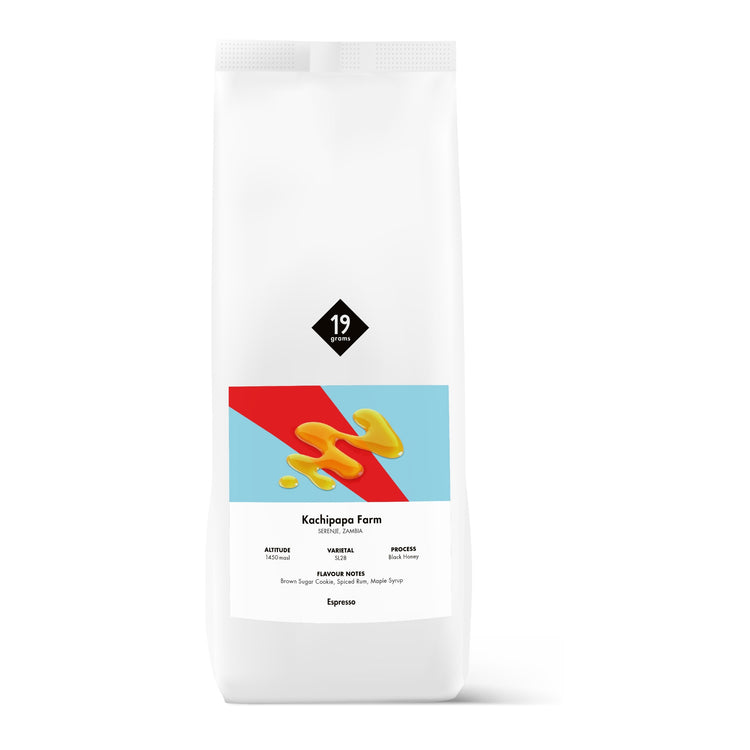 Suitable for espresso preparation: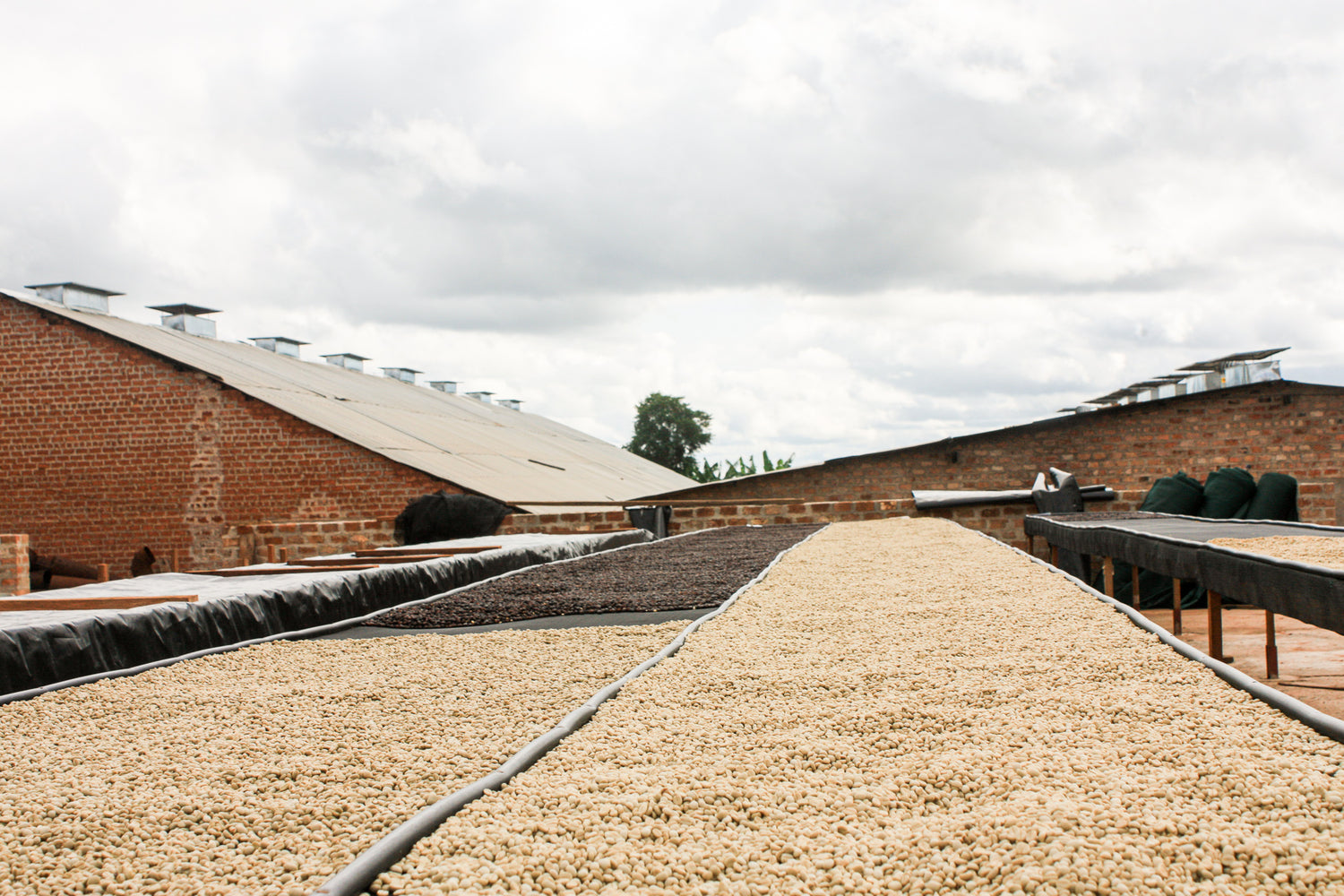 About the coffee
Biscuits, Rum, Maple Syrup
Score: 86
Sweetness:
Acidity: 3/5 Zitrusfrüchte
Mouthfeel: 5/5 dick und sirupartig
Body: 3/5 erdig

Variety: SL28
Processing: Black Honey
Harvesting Year: 2021
Drying Time: je nach Wetter, Feuchtegrad wird stetig kontrolliert

Suggested brew recipe:
1:2 ratio, 19gr coffee for 40gr espresso, brewing time: 30-35 secs.
About the coffee
Auf der Kachipapa-Farm erfolgt die Ernte zu 100% von Hand. Durch die selektive Ernte können etwaige Unter-/Überreifen oder Mängel  entfernt werden. Innerhalb von 5 Stunden nach der Ernte werden die Kirschen fermentiert, um den verbleibenden Fruchtschleim abzubauen. Danach werden die Früchte gewaschen, bevor sie in der Sonne getrocknet werden, bis der optimale Feuchtigkeitsgehalt erreicht ist (etwa 12%).
The farm | Kachipapa Farm
The farm is engaging for improvement of the living conditions in the region.

Relationship: seit mehreren Jahren
Producer: Kachipapa Farm
Type of Farm: family owned business
Region, Country: Serenje, ZM
Altitude: 1.500 masl
Soil type: sandige Böden
Fertilisation method: organic
Shadow Type: im Schatten gewachsen
Processing location: on the farm
Number of varieties: several
Harvest season: Apr-Sept
About the farm
Die Kachipapa Farm ist eine 350 Hektar große, familiengeführte Kaffeefarm, die sich etwas außerhalb von Serenje in Sambia befindet.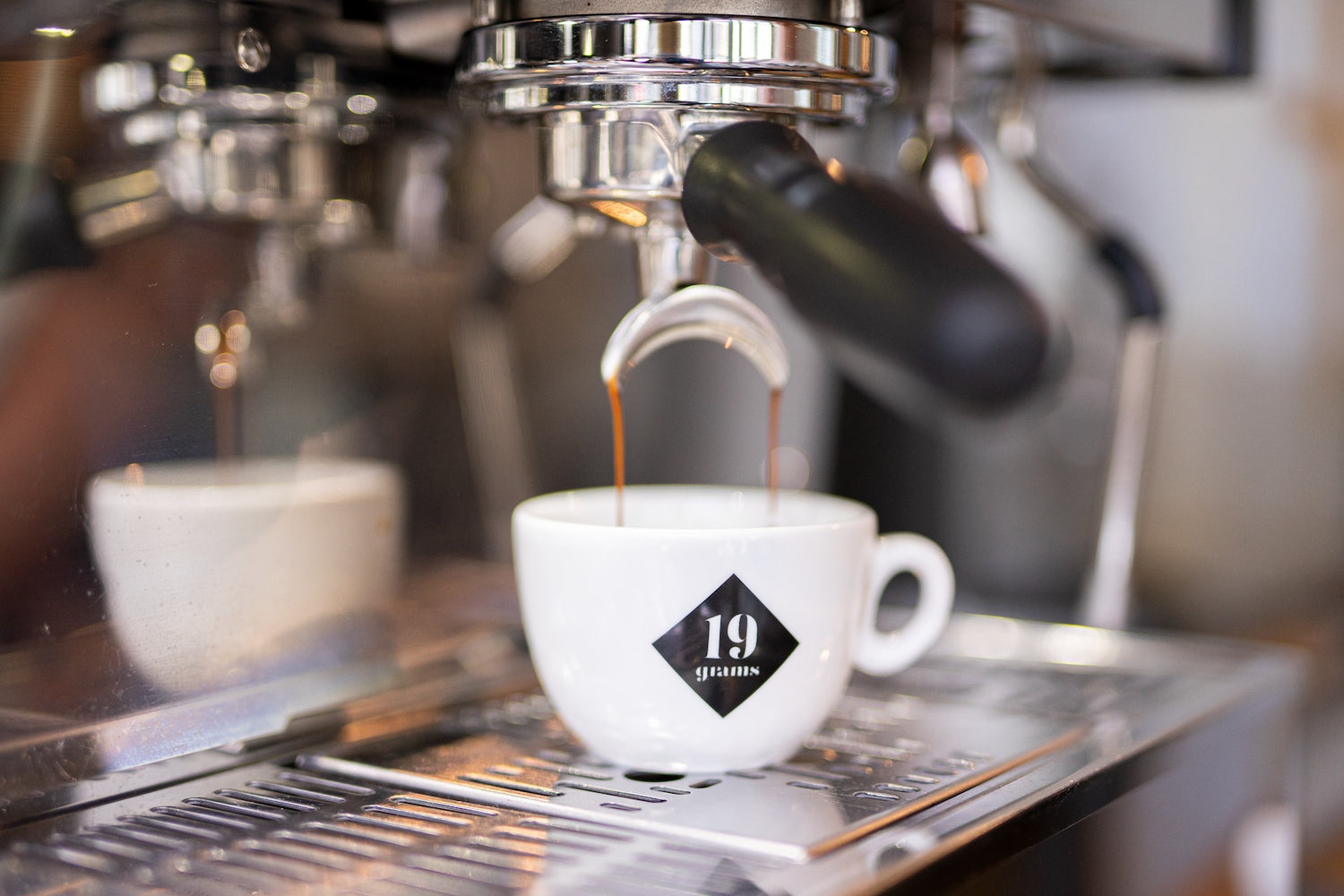 Bloody Good Espresso
Coffee is a fruit which is naturally acidic and contains many sugars. We roast our espresso to develop a fine acidity and to bring out its natural sweetness.
Our espresso roasts aim to present the strong flavour profiles of different origins. Discover our single origin espressos – all 100% arabica coffees, carefully selected and gently roasted by our team in Berlin.
Simply order your favourite coffee online.
Sustainably grown
Carefully grown and processed by our partners.
Worldwide shipping
Safe and reliable with DHL. Direct to your door.
Recyclable packaging
There are no mixed materials in our coffee bags, making them easy to recycle.
Pay securely
Choose from several secure payment methods.
Free shipping from €30

Easy, safe and fast delivery with DHL. Free of charge from €30 order value.

Directly & Fairly Traded

We attach great importance to our long-term relationships, keeping farmers on equal terms.