BERLINKAFFEE Organic Espresso
Regular price

Sale price

25,13 €

Unit price

25,13 €

per

kg


Our mild BERLINKAFFEE - Organic Espresso Roast balances the aromas of the best Single Origin Arabica beans from Costa Rica, Brazil, Ethiopia and Papua New Guinea. This 100% Arabica Espresso Blend is suitable for all espresso specialties and, of course, also as a single shot. Fine lines of fresh and sweet oranges and mandarins, velvety, milk chocolate body. With aromas of hazelnut and a long-lasting cocoa aftertaste.
Brazil, Fazenda Nossa Senhora de Fatima Organic Espresso Preparation method: Natural Arabica. The coffees from Ricardo and Gisele Resende have maintained a high quality standard for years. Various varieties such as Acaia, Mundo Novo, Bourbon and Icatu are grown here at an altitude of 950 meters. The coffee is characterized above all by its strong sweetness, which is only very slightly interspersed with fine lines of acidity. Its caramel notes lead to a long-lasting, dark-chocolate finish.
Costa Rica, Finca "Las Lajas" Organic Espresso Processing method: Washed Arabica. The Finca "Las Lajas" is run completely organically and sustainably by Doña Francisca and Don Oscar Chacón. She has already received several awards for her innovative honey- and natural-processed methods. Your coffee for our Berlin Coffee Espresso has a round body, balanced notes of creamy milk chocolate, caramel and honey.
Ethiopia, Sidamo Cooperative Oromia "Sidam" Fairtrade, Organic Espresso Preparation method: Washed Arabica. The coffee from the Sidamo region impressed us on our first trip to Ethiopia. In terms of taste, you will find the fresh aroma of ripe berries, a fine body and gentle, floral notes.
Papua New Guinea - PSC A / X Organic Organic Espresso Preparation method: Washed Arabica. Coffee cultivation on Papua New Guinea is predominantly characterized by family-run plantations that process their coffees entirely by hand. The rough terrain of the islands makes the use of machines almost impossible. A family usually does not cultivate more than 60 coffee trees. The coffee from Papua New Guinea is directly related to the Blue Mountain coffee from Jamaica. It has a strong, spicy taste, with restrained sweetness.
Cultivation

Cultivated with love by great farmers. 100% Arabica coffee, harvested when ripe and carefully processed. Sustainable and fairly traded.
Shipping

Freshly roasted, packed and shipped safely to you by DHL.
Packaging

Our standard bags contain 250g and are 100% recyclable. No mixed materials.
Brewing

Take your tried-and-tested recipe as a starting point for this roast, or get help from our brew guides.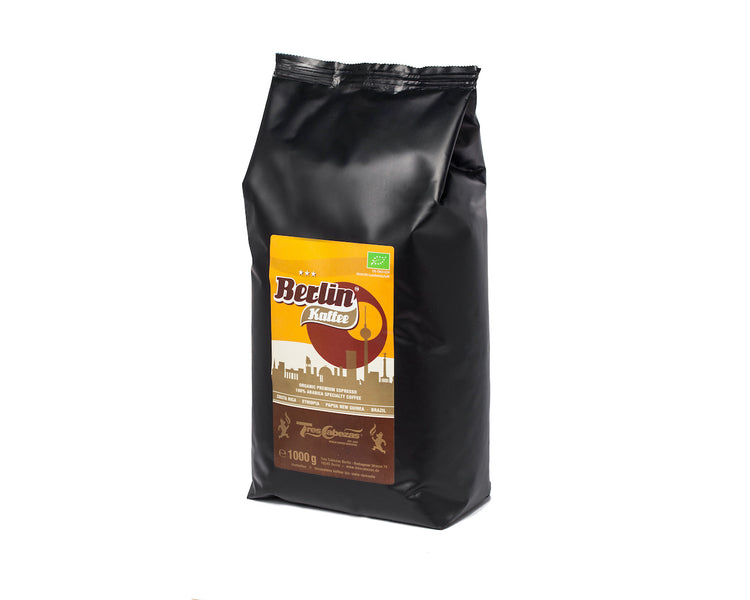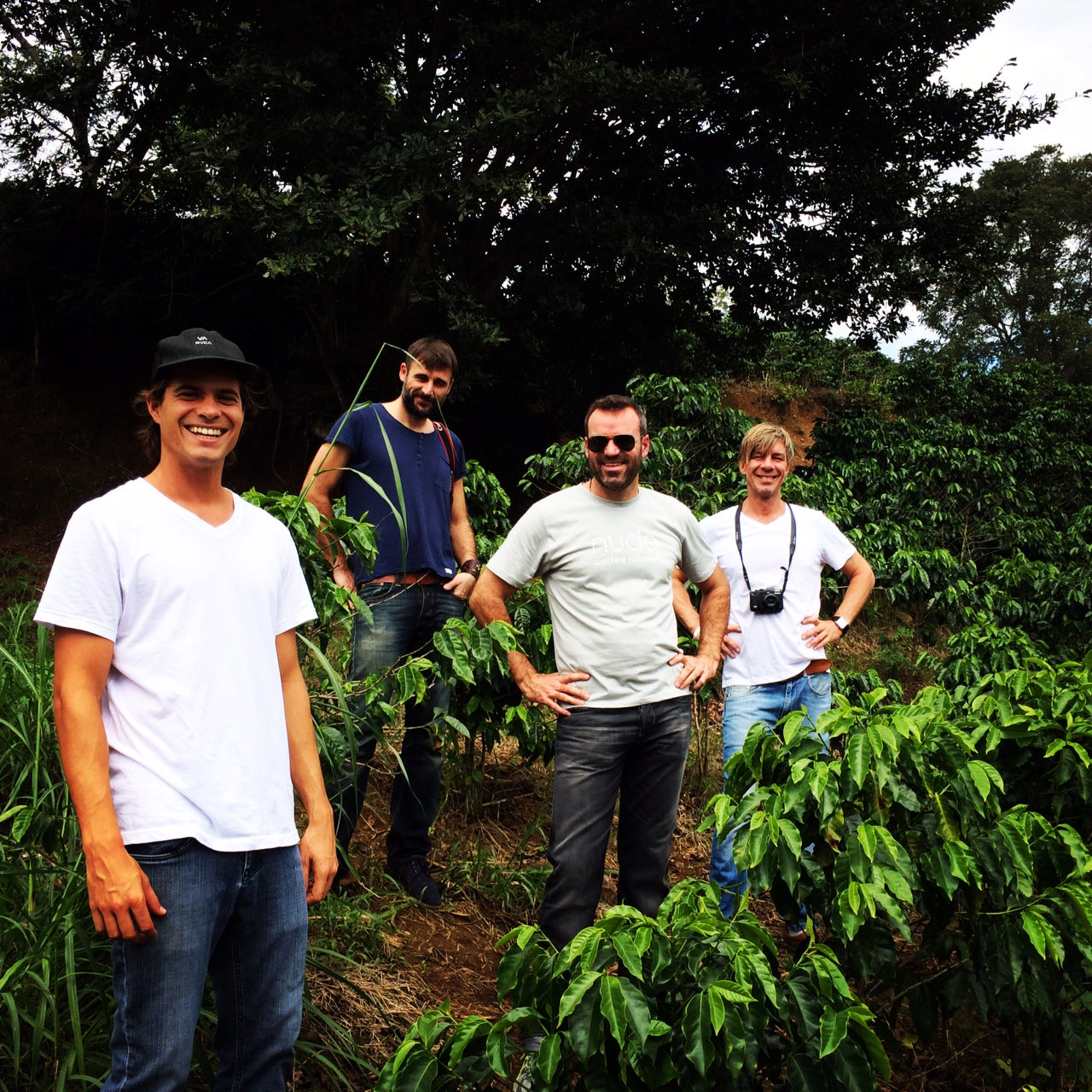 Tres Cabezas Classics
The OG coffee brand from Berlin! The Tres Cabezas coffees bring together everything we've stood for in coffee since 2002: high-quality coffee beans grown in the highlands, a distinctive roast profile, and of course organic certification! 19grams was founded in 2002 as Tres Cabezas in Berlin Friedrichshain - making it a pioneer in specialty coffee in Germany. Direct trade, transparency and strong relationships with farmers are in our DNA!
Simply order your favourite coffee online.
Sustainably grown
Carefully grown and processed by our partners.
Worldwide shipping
Safe and reliable with DHL. Direct to your door.
Recyclable packaging
There are no mixed materials in our coffee bags, making them easy to recycle.
Pay securely
Choose from several secure payment methods
.
Free shipping from €30

Easy, safe and fast delivery with DHL. Free of charge from €30 order value.

Directly & Fairly Traded

We attach great importance to our long-term relationships, keeping farmers on equal terms.