El Angel Natural - El Salvador Espresso
Milchschokolade, Vanille, Aprikose
Regular price

Sale price

31,09 €
El Angel has a medium body and, in the cup, notes of sweet vanilla and milk chocolate, as well as fruity apricot.
About the coffee
Finca El Angel was named in honor of the first granddaughter of the father of the farm's current operators, Gerardo and Carlos Mendez Florez. It is a Custaleco variety: a Villa Sarchi x Timor hybrid cross. It was prepared naturally and then dried on African beds for 25 to 30 days. The natural process, also known as the drying process, is an approach that originated in Ethiopia and goes back to basics. The fruit and bean dry together and can produce outstanding sweet and fruity flavors. While it requires less investment, it still requires certain climatic conditions to ensure timely drying of the fruit and seeds.
About the farm
Finca El Angel is located near the towns of Apaneca and Ataca at 1350 meters above sea level. The family farm has belonged to the Mendez Florez family since 2007. On the 120-hectare farm, Gerardo and Carlos Mendez Florez strive to produce excellent coffees from their family farms, using sustainable methods to protect the natural environment and social responsibility for all involved. The farm is shade-grown to protect the environment and birds, and to create special microclimates for ideal coffee growing.

Grindsize

If you don't have a grinder at home, we'll be happy to grind the coffee to your specifications. Just click on your brewing option above or order whole beans.
Cultivation

Cultivated with love by great farmers. 100% Arabica coffee, harvested when ripe and carefully processed. Sustainable and fairly traded.
Shipping

Freshly roasted, packed and shipped safely to you by DHL.
Packaging

Our standard bags contain 250g and are 100% recyclable. No mixed materials.
Brewing

Take your tried-and-tested recipe as a starting point for this roast, or get help from our Brew Guides.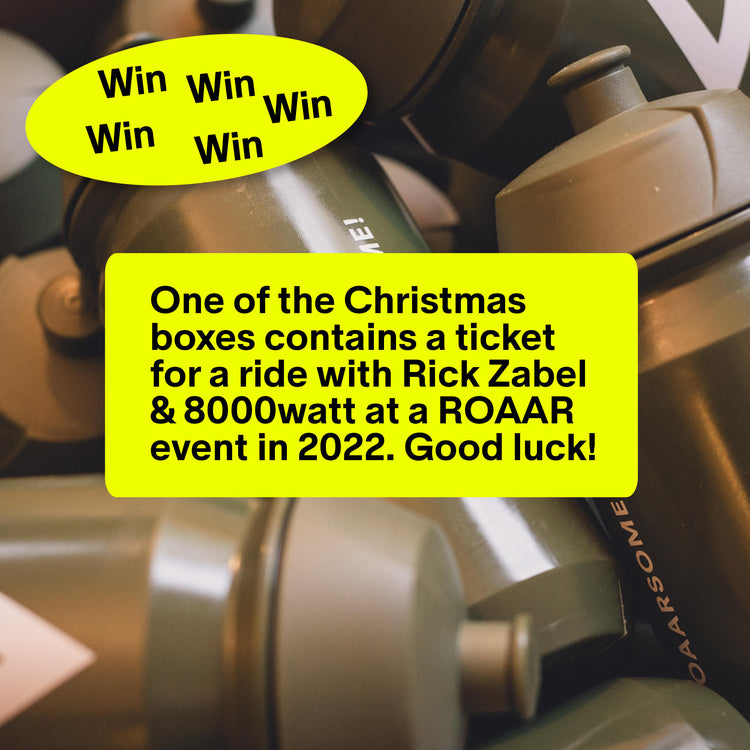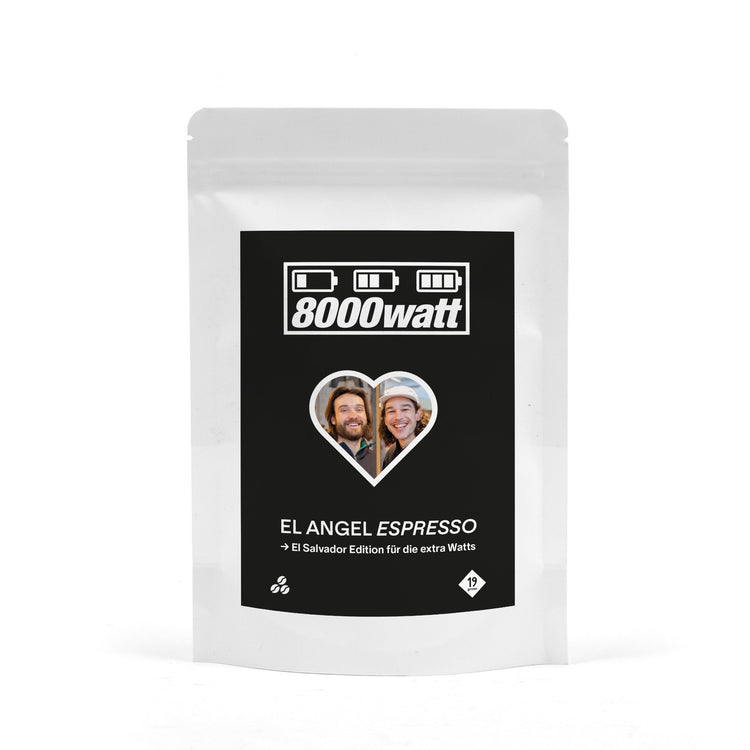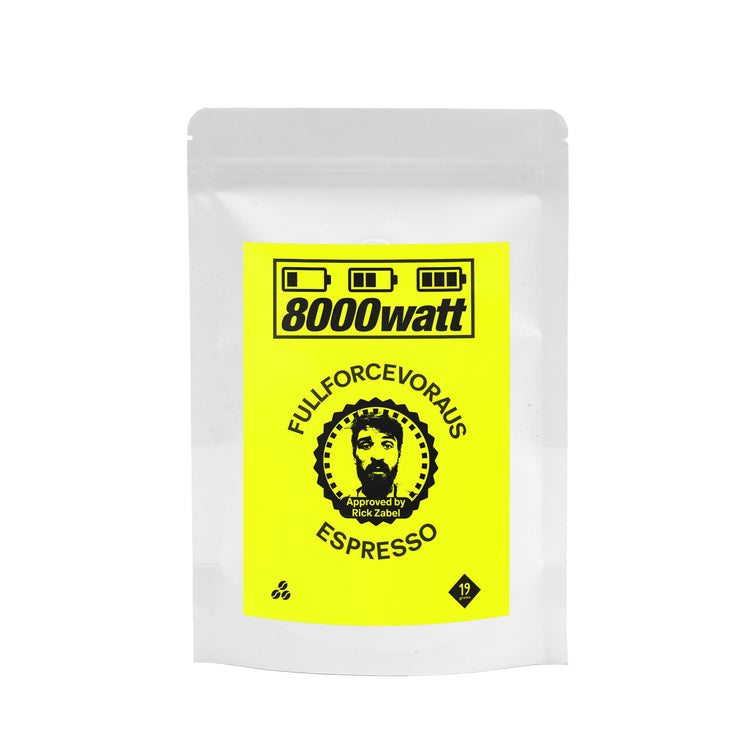 Rick Zabel & 8000watt
Whether Paris-Roubaix or a round of wading with the team. Hectic in the office in the afternoon or sleepy in bed in the morning. What you need is a stable coffee so you don't forget to switch over and get going straight away. Rick Zabel & 8000 watt have made it their mission to create coffee in collaboration with 19grams that is not only sustainably grown, but also tastes good. Whether in the bialetti or in the portafilter machine, you will find 19grams quality in the Fullforcevoraus espresso. We have roasted this delicious bean from Costa Rica especially to Rick's taste. Every Wattner needs it to get started. Available as whole beans or ground for the espresso machine/Bialetti. Now is the time to start wadding! Whether on the bike, before the race, in the office or half awake in the morning. We say: Fullforce ahead! Follow the guys on Instagram: Always Fullforce ahead! Follow the guys on Instagram: Whether insights from the racing bike world elite or exciting racing bike/gravel reports. Always Fullforce ahead!
8000watt
Coffee
Milchschokolade, , Vanille, Aprikose
Score:
Sweetness:
Acidity:
Mouthfeel:
Body:

Variety: Custaleco
Processing: Natural
Harvesting Year: 2021
Drying Time:

Suggested brew recipe:
1:2,5 (z.B. 19gr Kaffee auf 47,5gr Wasser) in 30-35 Sekunden
About the farm


Relationship:
Producer: Gerardo und Carlos Mendez Florez
Type of Farm: Familienbetrieb
Region, Country: , SV
Altitude: 1350m
Soil type:
Fertilisation method:
Shadow Type:
Processing location:
Number of varieties:
Harvest season: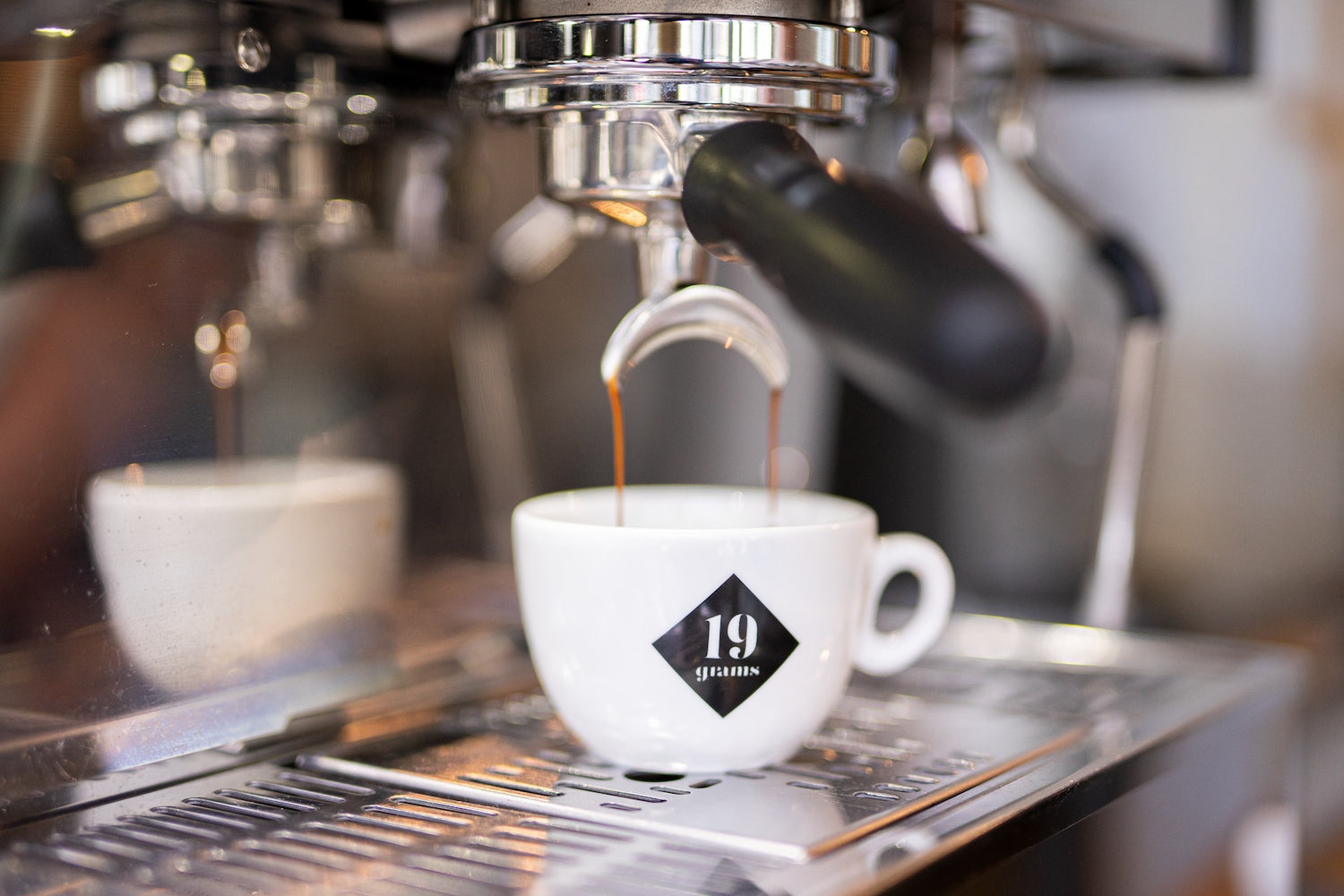 Bloody Good Espresso
Coffee is a fruit with many natural fruit acids. Wir rösten unsere Espressos so, dass sie feine Säurelinien entwickeln, aber auch die Süße hervorheben. With our espresso roasts, we present the intense flavour profiles of different coffee origins. Discover our Single Origin Espressos - all 100% Aracabica coffees, carefully selected and gently roasted by our roasting team.
Simply order your favourite coffee online.
Sustainably grown
Carefully grown and processed by our partners.
Shipping worldwide
Safe and secure with DHL. To your home.
Recyclable packaging
No mixed materials in our coffee bags, therefore easy to recycle.
Safe Payment
Choose from several secure payment methods
.
Free shipping from 30€

Easy, safe and fast delivery with DHL. Free of charge from 30€ order value.

Directly & Fairly Traded

We attach great importance to long-term relationships. With farmers at eye level.