Italo Disco - Classic Espresso
Dark Chocolate, Caramel, Cherry Jam
Regular price

Sale price

13,45 €
Specialty coffee and fully automatic machines don't go together? We beg to differ. In recent years we've seen continuous improvements in the performance of fully automatic machines, so decided to take on the challenge and develop a fantastic specialty espresso for fully automatic machines.
The roast profile is based on classic Italian roasts - with a strong roasted note and pleasant sweetness. Perfect for your fully automatic machine as well!
The beans in Italo Disco are a Catuaí variety from Brazil. They come from the farm Santa Cecilia and are special because they bring all the flavor of the Peaberry to the cup.
About the farm
Pedro Veloso is a third generation coffee producer. His family has been producing coffee in this privileged area for over 160 years. For the municipality of Carmo do Paranaíba, his activities are of great importance.
This is due, in part, to the fact the very advanced set-up with high yield capacity: It is irrigated by a drip system with water intake from dams and reservoirs and has its own administration, workshop and quality laboratory. Pedro Veloso lives on site himself and structures his daily routine according to what happens on each farm. He spends his mornings visiting the farms and overseeing harvesting and processing. Then, later in the day, he takes care of business by going to the trading room in Carmo, where he personally handles calls with international clients.

Our goal was to roast a coffee that can happily be brewed by a fully automatic machine, without losing any complexity, and that can still yield great results in an espresso machine or a Moka pot.

Italo Disco is reminiscent of the Italian roasts of the 80s and 90s and spends a minute longer in the roasting drum. The result is a 100% Arabica coffee from the Santa Cecilia Farm in Brazil that comes across with surprising clarity and a powerful punch of dark chocolate paired with subtle fruity flavours of cherry jam and caramel.

It's an excellent espresso, worthy of the title of specialty coffee, and one which can be prepared a myriad of different ways. Have fun!

Grindsize

If you don't have a grinder at home, we'll be happy to grind the coffee to your specifications. Just click on your brewing option above or order whole beans.
Cultivation

Cultivated with love by great farmers. 100% Arabica coffee, harvested when ripe and carefully processed. Sustainable and fairly traded.
Shipping

Freshly roasted, packed and shipped safely to you by DHL.
Packaging

Our standard bags contain 250g and are 100% recyclable. No mixed materials.
Brewing

Take your tried-and-tested recipe as a starting point for this roast, or get help from our Brew Guides.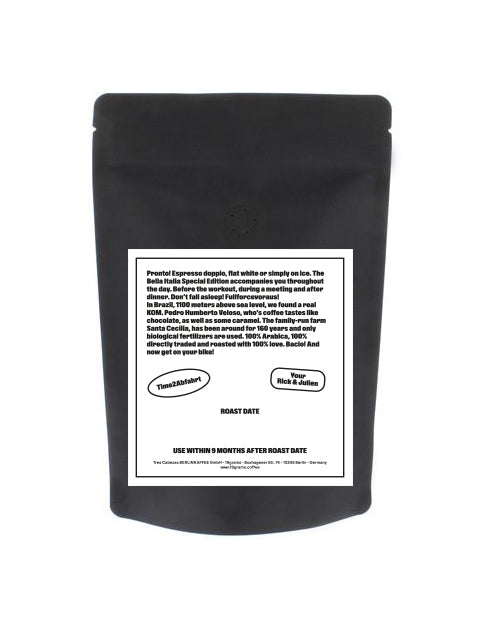 Rick Zabel & 8000watt
Whether Paris-Roubaix or a round of wading with the team. Hectic in the office in the afternoon or sleepy in bed in the morning. What you need is a stable coffee so you don't forget to switch over and get going straight away. Rick Zabel & 8000 watt have made it their mission to create coffee in collaboration with 19grams that is not only sustainably grown, but also tastes good. Whether in the bialetti or in the portafilter machine, you will find 19grams quality in the Fullforcevoraus espresso. We have roasted this delicious bean from Costa Rica especially to Rick's taste. Every Wattner needs it to get started. Available as whole beans or ground for the espresso machine/Bialetti. Now is the time to start wadding! Whether on the bike, before the race, in the office or half awake in the morning. We say: Fullforce ahead! Follow the guys on Instagram: Always Fullforce ahead! Follow the guys on Instagram: Whether insights from the racing bike world elite or exciting racing bike/gravel reports. Always Fullforce ahead!
8000watt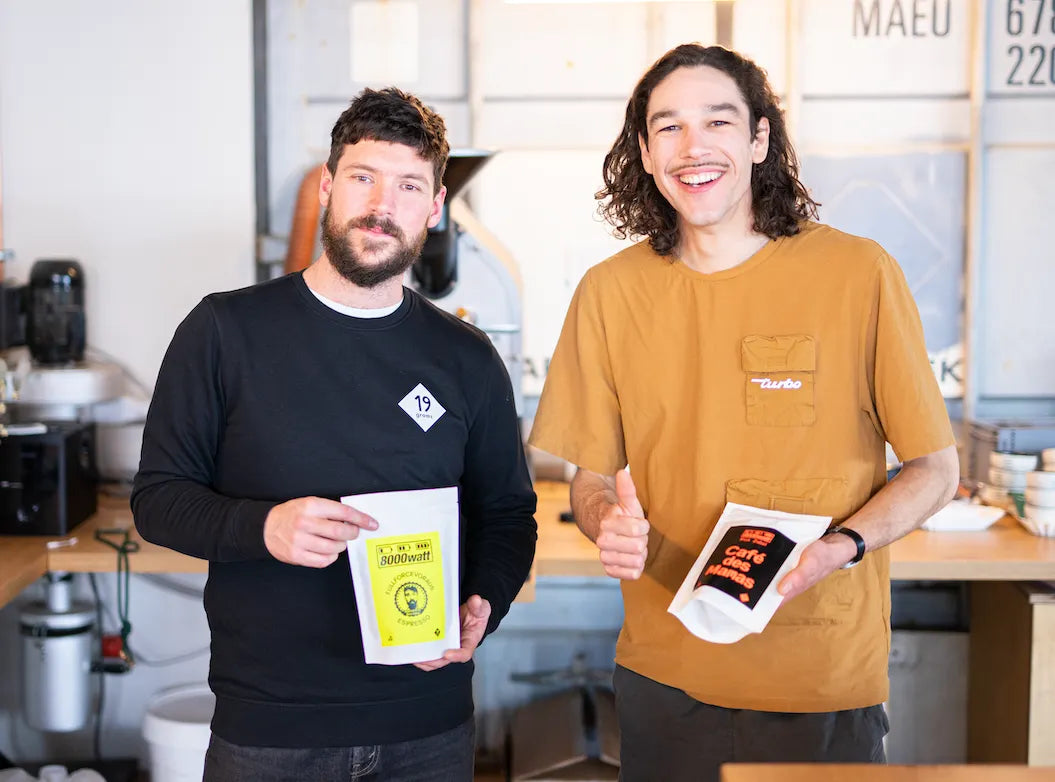 Coffee
Dark Chocolate, , Caramel, Cherry Jam
Score: 85
Sweetness: 4/5 Dunkle Schokolade
Acidity: 1/5 integriert
Mouthfeel: 5/5 reich und cremig
Body: 4/5 nussig

Variety: Catuai PB
Processing: Natural
Harvesting Year: 2021
Drying Time: 2 weeks

Suggested brew recipe:
1:2, 19g ground coffee to 40g espresso yield, brew time: 30-35 seconds. Also great in a fully automatic machine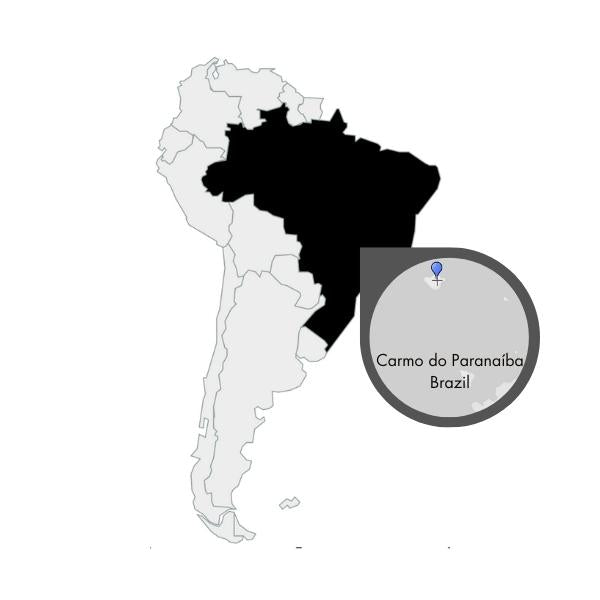 About the farm
Santa Cecilia is a large, third-generation, family owned coffee farming Camp do Paranaíba.

Relationship: new partner
Producer: Pedro Humberto Veloso
Type of Farm: family-owned farm
Region, Country: Minas Gerais, BR
Altitude: 1100 mall
Soil type: fertile soils
Fertilisation method: organic
Shadow Type: Nicht im Schatten gewachsen
Processing location: on the farm
Number of varieties: verschiedene
Harvest season: May - Sept
More about the farm
Pedro Veloso ist Kaffeeproduzent in der dritten Generation. Seine Familie produziert seit über 160 Jahren Kaffee in dieser privilegierten Gegend. Für die Gemeinde Carmo do Paranaíba sind seine Aktivitäten von großer Bedeutung.

Dies liegt unter anderem daran, dass es sich um ein sehr fortschrittliches Anwesen mit hoher Ertragsfähigkeit handelt: Es wird durch ein Tropfsystem mit Wasseraufnahme aus Dämmen und Reservoirs bewässert und besitzt eine eigene Verwaltung, eine eigene Werkstatt und ein eigenes Qualitätslabor. Pedro Veloso lebt selbst vor Ort und strukturiert seinen Tagesablauf nach dem Geschehen auf den jeweiligen Farmen. Er verbringt seine frühen Morgen damit, die Farmen zu besuchen und die Ernte und die Verarbeitung zu beaufsichtigen. Später am Tag kümmert er sich um die Geschäfte und geht dafür in den Handelsraum in Carmo, wo er sich persönlich um die Anrufe mit internationalen Kunden kümmert.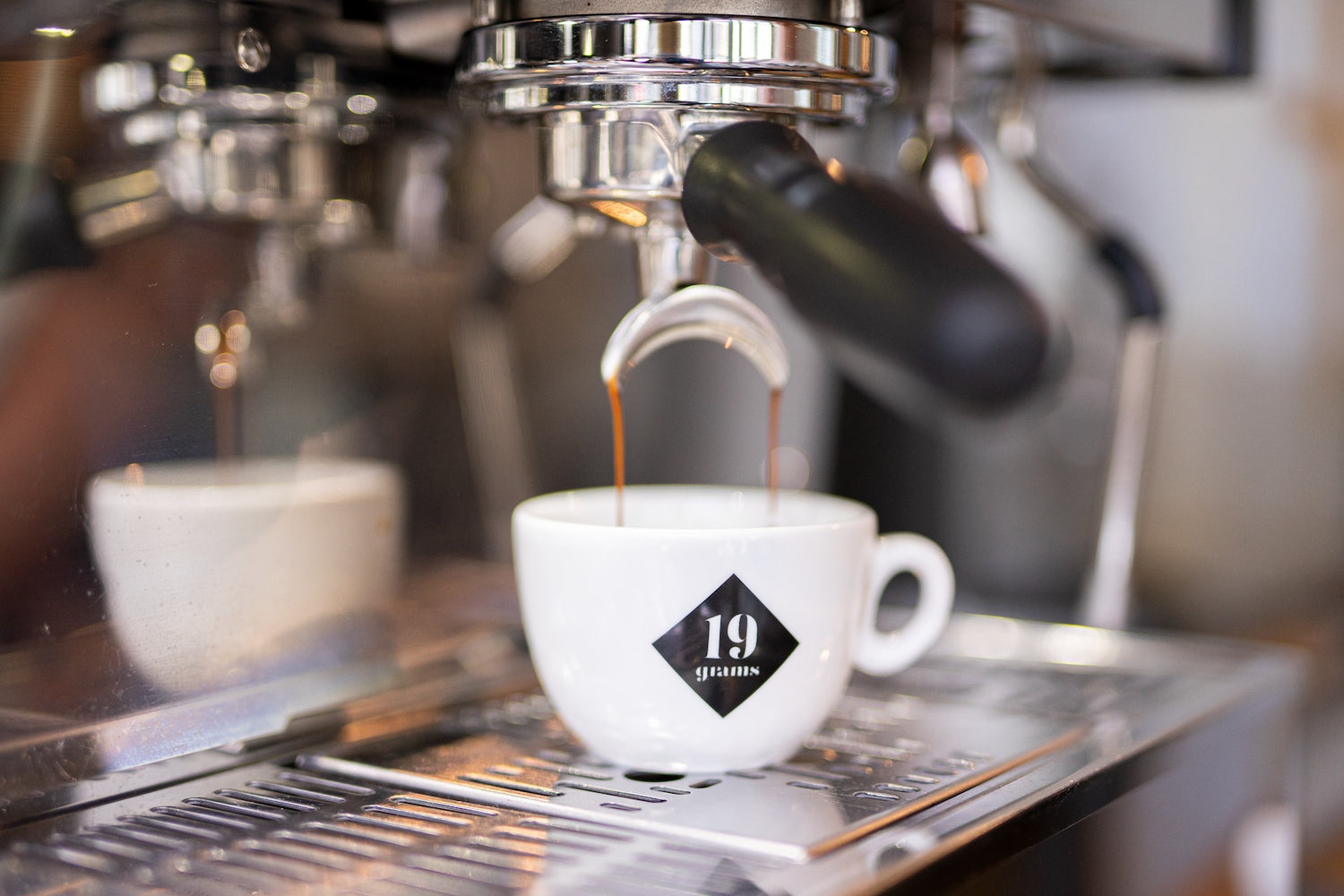 Bloody Good Espresso
Coffee is a fruit with many natural fruit acids. Wir rösten unsere Espressos so, dass sie feine Säurelinien entwickeln, aber auch die Süße hervorheben. With our espresso roasts, we present the intense flavour profiles of different coffee origins. Discover our Single Origin Espressos - all 100% Aracabica coffees, carefully selected and gently roasted by our roasting team.
Simply order your favourite coffee online.
Sustainably grown
Carefully grown and processed by our partners.
Shipping worldwide
Safe and secure with DHL. To your home.
Recyclable packaging
No mixed materials in our coffee bags, therefore easy to recycle.
Safe Payment
Choose from several secure payment methods
.
Free shipping from 30€

Easy, safe and fast delivery with DHL. Free of charge from 30€ order value.

Directly & Fairly Traded

We attach great importance to long-term relationships. With farmers at eye level.