The Summer Menu 2023
We keep it seasonal not only with our coffees, but also with the ingredients of our dishes. So we change the menu twice a year, adapting it to the season's harvests.
This summer, light fruity notes prevail, combined with classics like Tomatoes on Toast. Homemade, of course!
Sweet Stuff
Daily changing offer of fresh baked goods
🌱: Vegan 🌾: Gluten-free
.
Pastries

Croissant
Brownie 🌾
Blondie
Peanut Butter Cookie 🌱🌾
Caramel and Hazelnut Slice 🌾
Granola Bar 🌱
Slice of the Month 🌾

ab 2€

Cakes

Basque Chessecake 🌾
Lemon-Poppyseed Cake
Orange-Almond Cake 🌾
Banana-Date-Walnut Bread 🌱
Sourdough-Bananabread
Carrot-Hazelnut Cake 🌱
Cake of the Month 🌾


ab 3€
Deli & Brunch Menu
Kitchen hours: 9 am - 3 pm
Payment by card only // No laptops on weekends

.
Toast

Toast with butter and jam
Choose between 19grams Cakery sourdough bread/ fruit bread/ rye bread

6€

Granola 🌱🌾

Homemade granola, oat turmeric yogurt, fresh strawberries and blueberries, strawberry coulis, Thai basil

9€

.

Summer Brassica Salad

Roasted romanesco and radicchio, pickled kohlrabi, radish, toasted walnuts, pomegranate, and vegan ranch dressing
- optional with toast, egg, or anchovies

12€

Tomatoes on Toast 🌱🌾

Charred vine tomatoes, red bean paste, roasted walnuts, pomegranate, basil, vegan chili aioli
- optional with egg, bacon or salmon

13€

.

Brioche Benedict

Toasted brioche, creamed spinach, two eggs, citrus brown butter hollandaise
- optional with bacon, salmon or romanesco broccoli

14€

Brioche French Toast

Brioche French toast, strawberry coulis, fresh berries, mint cream, almond crunch
- optional with egg or bacon


15€

.

SPECIAL im September

Safran Braised Fennel

In Safran geschmorter Fenchel mit Bokkolini und mit aromatisierter Orangen-Cashew-Joghurt-Butter-Sauce, bestreut mit Haselnüssen und einem pochierten Ei. (🌰🍞🥚)

🌿 Vegan möglich.

13,5€
Allergens:
🌰 Legumes/ Nuts
🍞 Gluten
🥚 Egg
🐟 Fish
Sides
Can only be ordered as an addition to a main meal
.
Poached egg 2€
Anchovies 2,5€
Roasted broccoli 3€
Bacon 3,5€
Salmon 4€

Kids Brioche French Toast 🌱

French Toast of brioche toast with fresh berries, crème fraîche and maple syrup (🍞🥚)

8,5€
Coffee

Choose between Brodowin organic milk and Oat milk

Espresso 2,6€
Batch Brew 3€
Espresso Macchiato 3,3€
Cortado 3,3€
Cold Brew 3,5€
Long Black 3,6€
Cappuccino 3,9€
Flat White 4,5€
Latte 4,5€

Extra Espressoshot 0,6€

Tea

Loose Leaf Tea from Companion

Shangri-La Gold (black)4€
Four Seasons Oolong (green)4€
Fresh ginger 3,5€
Fresh Mint 3,5€
Homemade Chai Latte 4,5€
Hot Chocolate 4,5€

Drinks

Fresh orange juice 3,5€
Fountain of Youth Coconut Water 4,5€
Water2€
Homemade Lemonade 4€
Cold Brew Tonic/Espresso Tonic 4,5€

Booze

BRLO 4,5€
Wine 5,5€
Sekt 5€
Mimosa 5€
Aperol Spritz 7€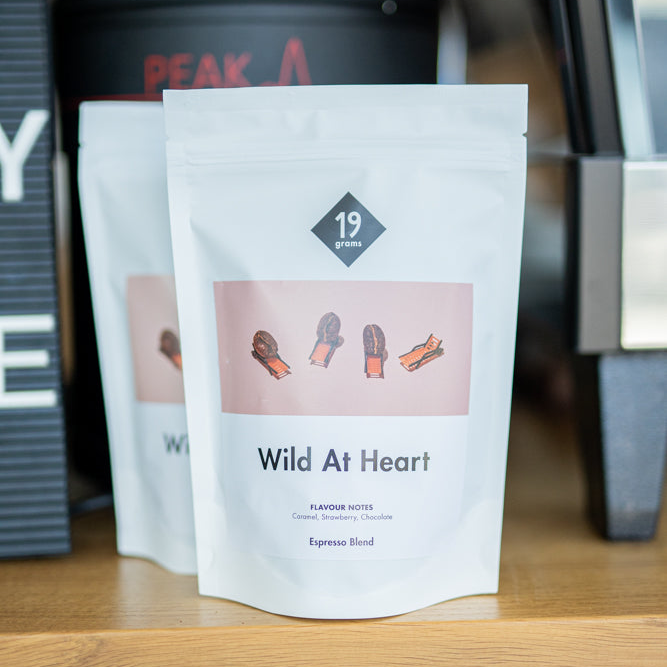 Our House Espresso
Wild At Heart is our house coffee and you probably have it in your cappuccino right now. It's a blend that changes regularly. Did you know that you get your coffee drink for free when you buy a bag of beans? Are you Wild at Heart?
MORE INFO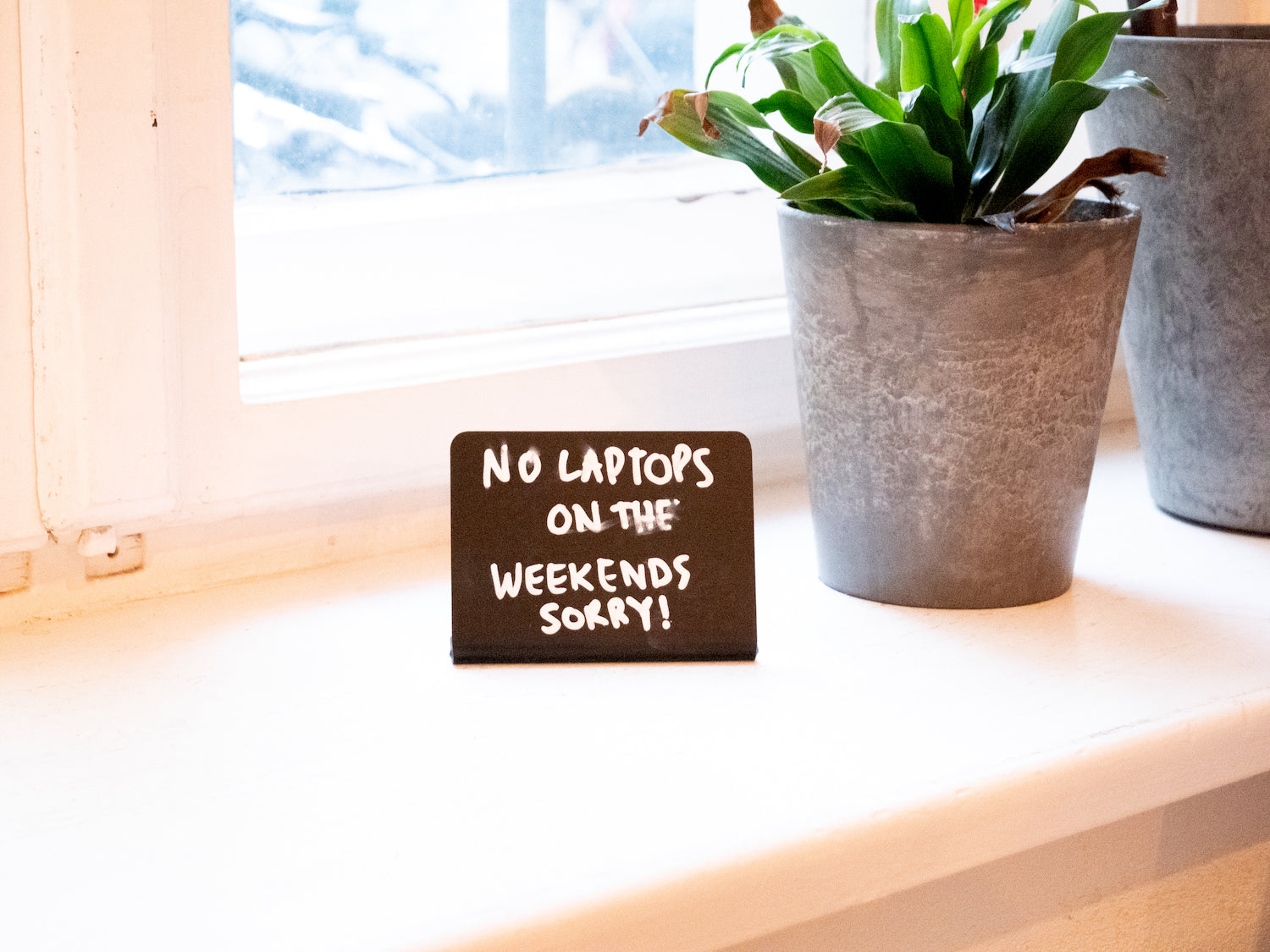 No laptops at the weekend
At the weekend we can unfortunately not be your extended office. Thank you for your understanding!
BLOODY GOOD FOOD
Since 2002, 19grams has been one of the specialty coffee pioneers in Germany. Since then, we have grown steadily and now operate four cafés and a roastery in the heart of Berlin. Our mission is the same: to speak eye-to-eye with farmers to source some of the most unique coffees for you - sustainably, ethically and transparently.
This is also how we work in our cafés: we place great value on the best quality, seasonality and regionality and, for example, source our milk from Brodowin. All dishes are freshly prepared and our breads and cakes come fresh daily from the 19grams Cakery. We also follow a zero-waste approach.
Please inform our barista of any intolerances or allergies; we'll be happy to find a way to create a meal that works for you. For a list of allergens that may be present in the food, please here. Gluten-free substitutions are available*.


With us, you can take your takeaway in reusable vytals.