Summer in the Coffee
Finally, you can have the hottest summer drink at home! For our Nitro Coffee, we chose our Sonora L9 from Hacienda Sonora in Costa Rica. Diego Guardìa runs the family business for several generations and knows what he is doing. This is also how his coffees taste: the L9 lot is proof of the Guardìas' exceptional knack for growing exciting coffees that are not available anywhere else. The L9 variety was a gift to the family and develops intense fruity notes in the cup.
With the best partners in Origin and in Germany, we have developed this NItro Coffee: We roast the coffee for the Nitro Brew ourselves and then have it produced by our carefully selected partner Motel in Berlin.
The Nitro Brew has been available since May 2023 in all our cafés and for at home in our online shop.
What is Nitro Coffee?
Nitro Coffee is a cold-brewed coffee to which nitrogen has been added, giving it a particularly velvety-soft consistency. Nitro Coffee was probably developed in the USA about 15 years ago and has since become increasingly popular worldwide. Our Nitro Coffee is roasted, processed and bottled in Berlin.
TRY NITRO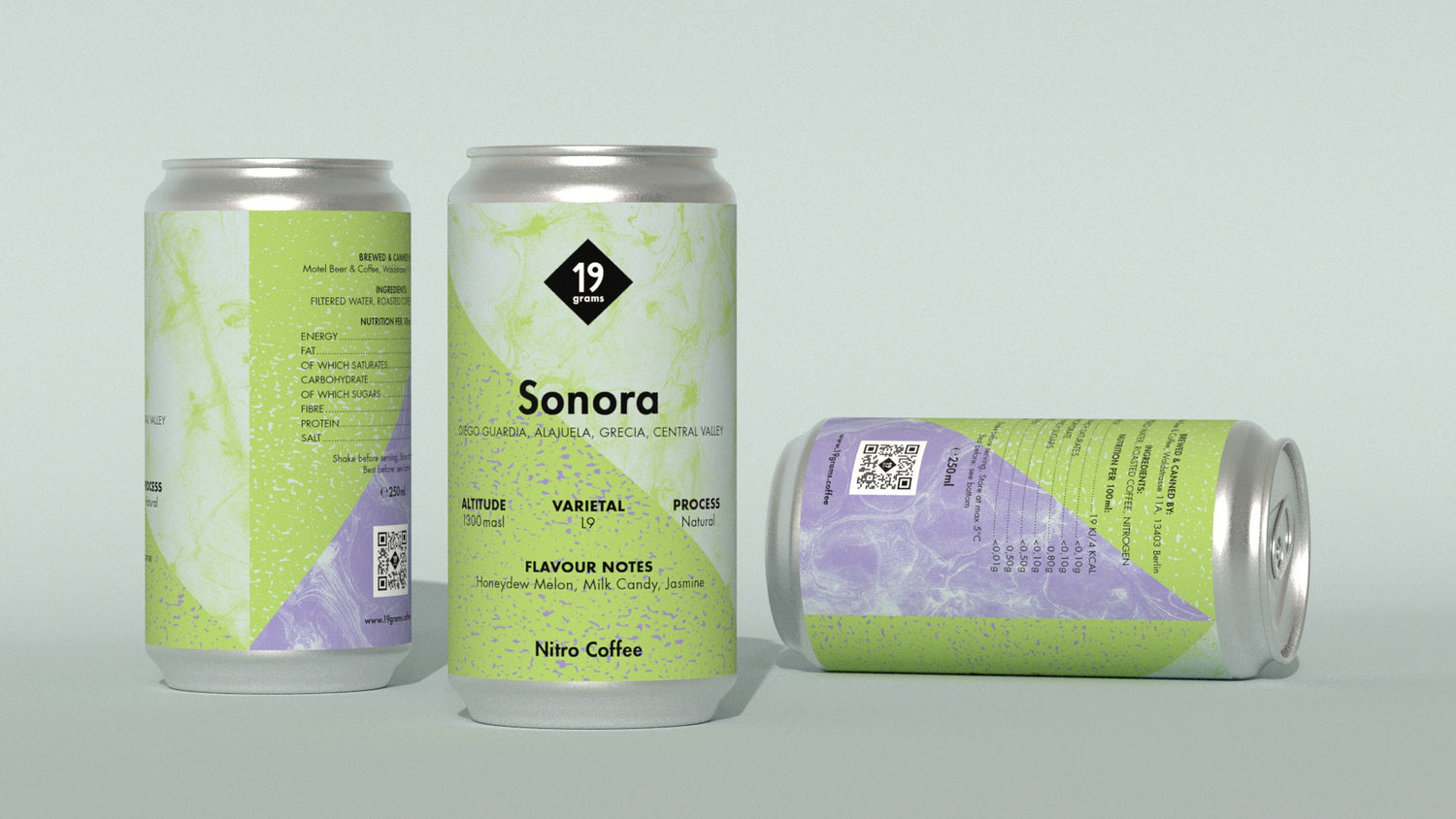 Ice Cold Coffee
We recommend keeping Nitro Coffee refrigerated, as this keeps all the aromas and flavours where they should be, and you can enjoy Nitro Brew as if it were freshly brewed.
BUY NITRO COFFEE