Advent Calendar Challenge 2023 | 19grams Schlesi
Help your team win!
Traditionally, we organise a competition in our four cafés every year: the team with the most advent calendars sold wins!
Buy your advent calendar with the code you find on the menu card and help your team win!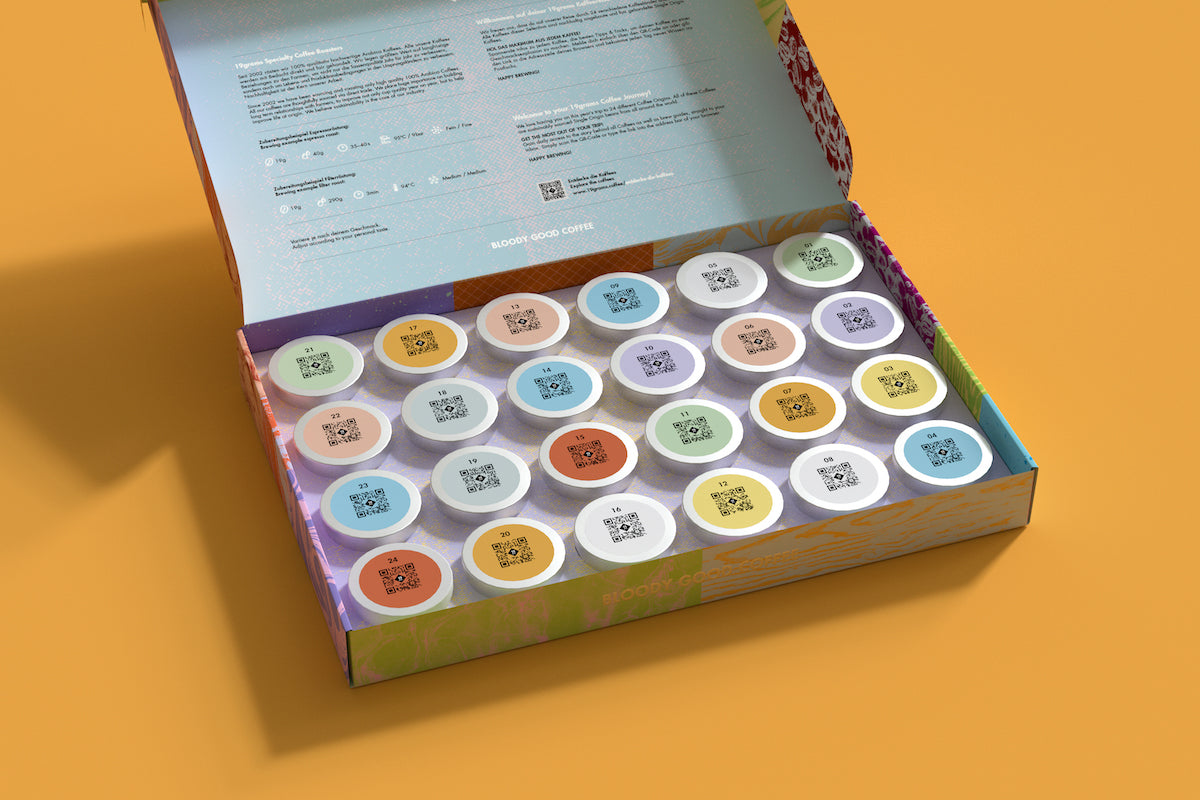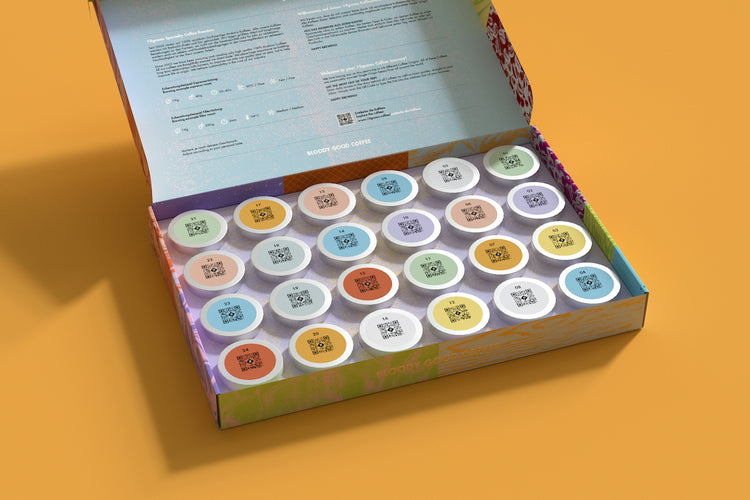 Der 19grams Kaffee Adventskalender
24 Tage - 24 Kaffees - 24 Kaffeeanbauländer!
Sei dabei, auf der spannendsten Reise des Jahres! Der Kaffeeadventskalender ist der einzige, der 24 Single Origin Kaffees featured und dir so einen umfangreichen Überblick über die Facetten der Wet des Specialty Coffees gibt.
Sichere dir den Kalender mit 10% Rabatt und hilf deinem Team gewinnen!
Nutze den Code auf dem Menü!
TEAM SCHLESI HELFEN
DER KAFFEE ADVENTSKALENDER 2023