Sonora SL28 Capsules
Nectarine, Raspberry, Orange fudge
Regular price

Sale price

12,52 €
Perfect espresso for capsules
Specialty coffee and capsules don't go together? We think they do.
The SL28 variety originates - like the Geisha variety - from Africa. It was developed here at Scott Laboratories. A variety with fruity-complex notes. Now also for your capsule machine.
The goal was to roast a straightforward coffee that delivers the best taste at the touch of a button.
About the Coffee
'Natural' means that after harvesting, the fully ripe coffee cherries are spread out on the patio with their skins, including their pulp, dried by the sun and then sculptured. During this process, the coffee beans absorb the full sweetness of the fruit.
Be sure to try our Sonora Geisha Honey coffee. This gives you the unique opportunity to enjoy two Geisha coffees from one farm with different processing methods.
About the Farm
Alberto Guardìa has been growing coffee for over 50 years. His family farm - with the melodious name Hacienda Sonora, is located on the fertile foothills of the famous Poas Volcano in Costa Rica's West Valley. It is largely surrounded by pristine virgin forest. The preservation of the rainforest is very important to the Guardìa family. Therefore, they simply let it grow and in it their coffee plants. The coffee trees ripen excellently under the protective roof of the shady trees: they receive enough moisture to develop optimally. As a source of energy for the entire finca, a Pelton turbine is used, which is driven by the water power of a stream. This raging, beautiful body of water supplies the entire finca with '100% Green Energy'. We have known the Guardìas for a number of years now and are delighted to have met such an exceptional family who grow unique coffees every year with savvy and love for nature.
So now we have an excellent espresso that truly deserves the name Specialty Coffee and yet has a broader application. Have fun trying it!
Nespresso compatible

Our pods are sustainably produced and contain only the finest coffee. Compatible with Nespresso's OriginalLine or the Morning Machine.
Cultivation

Cultivated with love by great farmers. 100% Arabica coffee, harvested when ripe and carefully processed. Sustainable and fairly traded.
Shipping

Freshly roasted, packed and shipped safely to you by DHL.
Packaging

Our standard bags contain 250g and are 100% recyclable. No mixed materials.
Brewing

Take your tried-and-tested recipe as a starting point for this roast, or get help from our brew guides.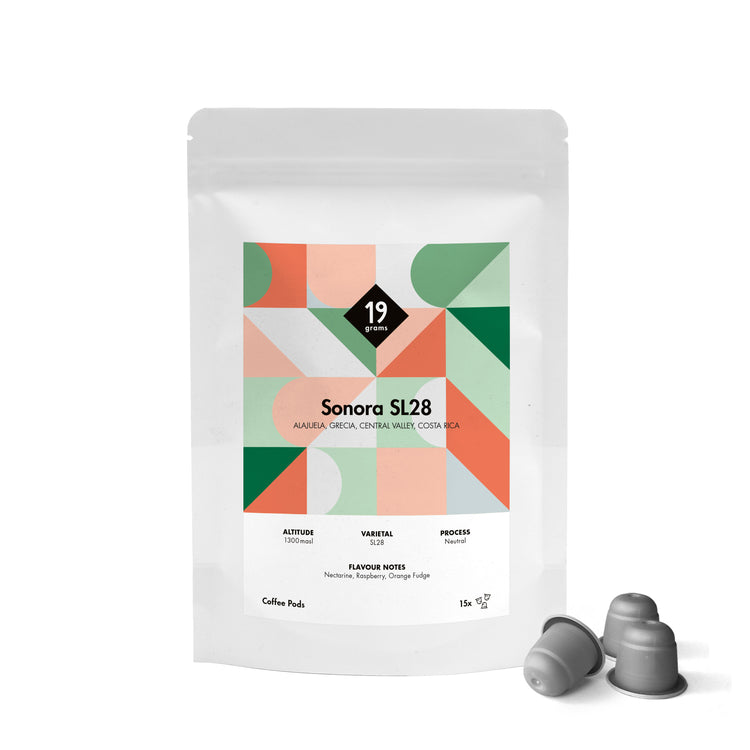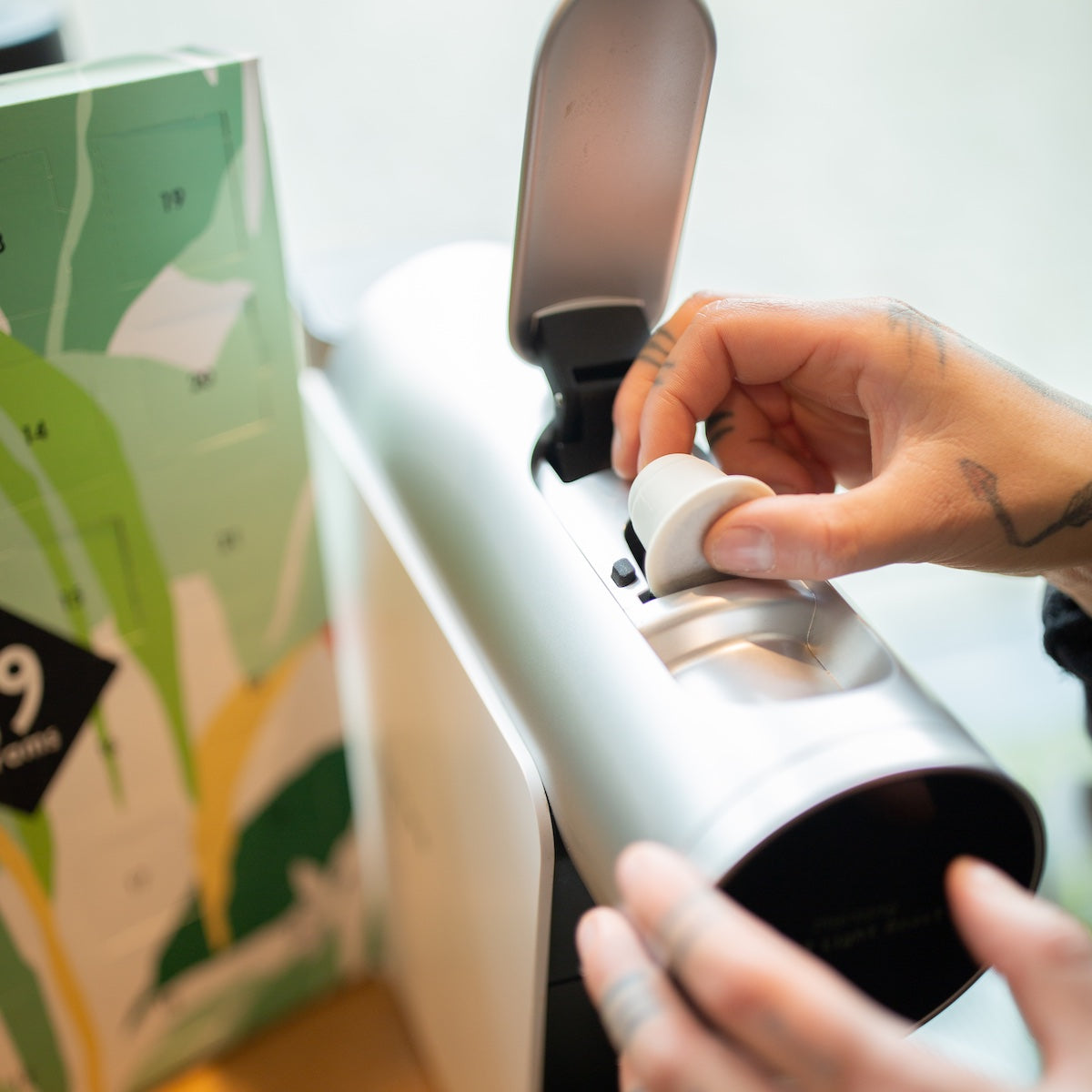 Bloody Good Pods
Specialty coffee for your pod machine? We've developed the first specialty pods so you can enjoy bloody good coffee at the push of a button.
Our sustainable, biodegradable specialty coffee capsules are perfect for your pod machine. They're compatible with every OriginalLine Nespresso machine. At 19grams, we take great care to maximise the sustainability of our products. These CO2-neutral pods are filled with our top-notch specialty coffee, and can be disposed of in your organic waste. Bloody good, right? On top of that, the air-tight packaging keeps your pods tasty for longer, and is fully recyclable.
Simply order your favourite coffee online.
Sustainably grown
Carefully grown and processed by our partners.
Worldwide shipping
Safe and reliable with DHL. Direct to your door.
Recyclable packaging
There are no mixed materials in our coffee bags, making them easy to recycle.
Pay securely
Choose from several secure payment methods
.
Free shipping from €30

Easy, safe and fast delivery with DHL. Free of charge from €30 order value.

Directly & Fairly Traded

We attach great importance to our long-term relationships, keeping farmers on equal terms.